Trustees approve North Ridge Elementary principal
At a special board meeting on
June 13, Birdville ISD's Board of Trustees approved the appointment of Allison Cobb as principal of North Ridge Elementary.
Cobb has been a principal at Serene Hills Elementary in Lake Travis ISD since 2004. Prior to Lake Travis, she worked in Van Alstyne ISD as an assistant principal/counselor from 2003-04, and at Frisco ISD as a special education teacher from 1997-2003. She has also served at principal at a private school, PPCD and resource special education teacher, head start teacher, and a department head.
She earned her bachelor's degree from Southwest Texas State University, her master's degree from the University of Houston, principal certification from Texas Woman's University, and counselor certifications from Dallas Baptist University.
Football season passes available July 9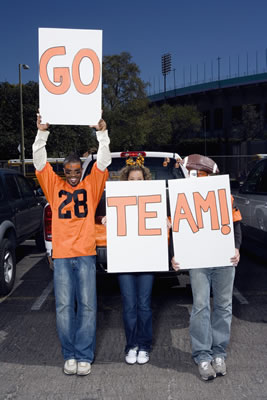 BISD football season tickets for 2012 are on sale from July 9 through Aug. 17 at the athletics office in the Thomas Coliseum. Season ticket packets for Birdville and Richland high schools are $42 each, and Haltom High is $28. Renewal for season ticket holders from the 2011 season is open through June 28. For information, call 817-547-5820.