Staff Development/
Student Holiday
Oct. 8 - 11
Daylight Savings Time
Nov. 7
Thanksgiving Holiday
Nov. 24 - 26
Highlights
Employee resources
Web Resources
BISD Fall 2010 Adult Education Classes
Birdville Education Foundation Begins Employee Giving Campaign
As a Birdville ISD employee, you are aware of the many state mandates that continue to impact our school district's budget. To provide additional funds for our teaching staff and students, the Birdville Education Foundation, formally known as the FEE, was formed in 1996. Donations to the Foundation are used locally by our teachers for our programs, providing quality education for our children.
> Learn More
We Are Responsible


We are responsible for children who put chocolate fingers everywhere, who like to be tickled, who stomp in puddles and ruin their pants, who sneak Popsicles before supper, who erase holes in math workbooks, who can never find their shoes.
>Read More
Haltom High School's JROTC held a brief ceremony to recognize the anniversary of the 9/11 terrorist attacks.
IRS Provides Guidance Regarding Over-the-counter Medicines
The IRS recently released Notice 2010-59 (the Notice) which clarifies new rules regarding the reimbursement of over-the-counter (OTC) medicines and drugs that were introduced in Section 9003 of the Patient Protection and Affordable Care Act of 2010 (PPACA). The IRS also issued an FAQ, which you can find at
www.irs.gov/newsroom/article/0,,id=227308,00.html
.
Section 9003 of PPACA indicates that expenses incurred on or after January 1, 2011 for medicines and drugs may be paid or reimbursed by an employer-sponsored accident and health plan, including health flexible spending accounts (FSA) and health reimbursement arrangements (HRA), only if the medicine or drug is prescribed by a physician (determined without regard to whether such drug is available without a prescription), or is insulin. NOTE:These same rules apply to health savings accounts and Archer medical savings accounts, even though they are not employer-sponsored accident and health plans.
The Notice clarifies that for the purpose of OTC expenses, a prescription means "a written or electronic order for a medicine or drug that meets the legal requirements of a prescription in the state in which the medical expense is incurred and that is issued by an individual who is legally authorized to issue a prescription in that state."
These rules do not apply to OTC items that are not medicines or drugs, including but not limited to equipment (such as crutches), supplies (such as bandages), and diagnostic devices (such as blood sugar test kits). Such items may qualify for reimbursement under a health FSA or HRA if they otherwise meet the definition of medical care in Code Section 213(d).
Fifty years ago, the Richland Rebels played and won their first football game on Sept. 8, 1961. Thanks to Bobby Morgan #80 and Gary Higginbotham #23, who played on the first Richland team, for joining in the pregame ceremonies as honorary captains on Sept. 11, 2010.
Two BISD Middle School's Bands Selected at 'National Winners'

Congratulations to North Ridge Middle School's Select Band and North Richland Middle School's Honor Band for being selected as 'National Winners' in the Choice Music Events' 2010 Mark of Excellence program. This years' project had 138 entrants from 32 states. North Ridge Middle School's band is under the direction of James Smith. North Richland Middle School's band is under the direction of Melodianne Mallow. For information, visit www.choicemusicevents.org/events/markofexcellence.

> Learn More
Green Valley Elementary Hosting Building a Framework for Thinking Nov. 17 & 18
Green Valley Elementary, a National Blue Ribbon School, has incorporated a true Interdisciplinary Instructional Approach to teaching and learning using many strategies and a universal vocabulary once reserved for gifted and talented classrooms to foster higher level thinking in all scholars. We have found this approach to create a fundamental systemic change in instructional delivery and assessment.
> Learn More/Register
2010 Athletic Hall of Honor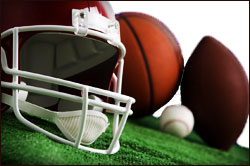 BISD is currently accepting nominations for the 2010 Athletic Hall

of Honor


> Nomination Information/Form
2010 - 2011
Annual Salary Information Online