Locker Letters
The Rising Authors of North Oaks Middle School will have a book signing at BORDERS in Colleyville Saturday, September 11th, from 4-6 p.m. to promote their book, "Locker Letters." Borders is located at 5615 Colleyville Blvd.
JROTC Blood Drive

Richland High School's JROTC is sponsoring its annual 9-11 blood drive from 8 a.m. - 4 p.m. on Friday, Sept. 10 in Gym 2 at the school. For information, call CPT Warren Harris at 817.547.7069.
Congratulations
Congratulations to Avesgus Tetterton, Watauga Middle School assistant principal, for being selected to represent the Texas Association of Secondary School Principals as a Region 11 Outstanding Assistant Principal of the Year.
Educator Evening in the Cultural District 2010
The Botanical Research Institute of Texas (BRIT) will join other cultural institutions in Fort Worth to host this annual event for teachers on Sept. 23. This is a great opportunity for educators to talk directly with staff members from the participating institutions, receive free resources and learn great ideas for engaging students through the lens of Science, History and the Arts.
> Learn More
Josiah Charles Stamp, was a British civil servant, industrialist, economist, statistician, writer, and banker. He was a director of the Bank of England and chairman of the London, Midland and Scottish Railway.



It is our responsibility, as parents and educators, to develop a climate of cooperation and collaboration to assure an atmosphere that encourages success for all our children.
2010 Athletic Hall of Honor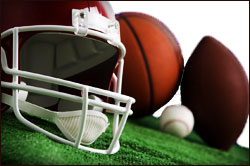 BISD is currently accepting nominations for the 2010 Athletic Hall

of Honor


> Nomination Information/Form
BISD's All Marching Band Fundraiser

BISD's All Marching Band continues to raise funds to pay for their trip to the Tournament of Roses Parade on January 1, 2011. This week's fundraiser is at Jason's Deli on Monday, Sept. 13.

> Learn More
2010 - 2011
Annual Salary Information Online