The Communications Department produces the employee newsletter "e-nlightened" each week so that staff can keep in touch with what is going on across the district. E-mail your pictures and a brief description to Communications and we will include them as space permits.
Binion Elementary Wins Architectural Award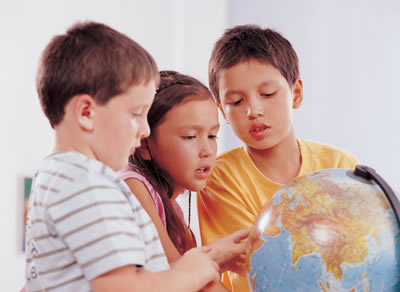 Congratulations to Binion Elementary for being named the Texas Association of School Administrators'/Texas Association of School Boards' (TASA/TASB) Outstanding Primary School for 2009. This honor was awarded in all six categories - design, educational appropriateness, innovation, value, community participation and sustainability. Since it won in all six categories, it was in contention for their top honor, "The Caudill Award." BISD will enter Stowe Elementary at a later time.
Convocation/New Teacher Orientation Pictures
All entries are due at one of the drop off locations by Thursday, August 24.
Can you think about football in the heat of summer? I bet you could if there's a chance to win $5000! In the entry form, select the teams you think will win in the upcoming Richland Rebels', Haltom Buffalos', and Birdville Hawks' football season. At the end of the season, the individual who selects the most winning teams will win the money, courtesy of HKS, Inc. It's free to enter! This event is sponsored by Birdville Education Foundation whose mission is to support innovative learning and promote educational excellence in BISD.