End of Year Concert in the Park, Tuesday, June 2, 7 p.m., FAAC
Dr. Waddell and his band will play for the final time together at this special night for BISD staff and familes.

A $5 person donation is requested. Donations will go to the Birdville Council of PTAs Clothes Connection.
BISD Teachers Excel
*Congratulations to Marci L. Ward, Richland High School teacher, for being awarded a James Madison Fellowship by the James Madison Memorial Fellowship Foundation. The fellowship will fund up to $24,000 of her course of study toward a master's degree. >More
*Congratulations to Caren Sorrells, BISD's math consultant, for being elected president Texas Association of Supervisors of Mathematics.

*Suzanne Foxworth, Watauga Middle School eighth-grade science teacher, has been selected to participate in NASA's LiftOff Summer Institute 2009 Celestial Travelers. She will join educators from across the country in Houston this summer. The program will connect her with the scientists and engineers at the forefront of space exploration.
*Richland Middle School has been accepted to attend the NASA Middle School Aerospace Scholars Program at Johnson Space Center for one week in June. The team is comprised of Heather Henley, Tammy Horton, Erin Dunn, and Whitney Isbell. They will blog their experiences and video logging all from NASA.
Summer 2009 Procedures for 236-Day Employees
> View
Reminder to Secure Your Belongings
Please remember to take the time to secure your purses and other personal belongings. Also, be alert. If you see strangers wandering around the building, contact your office personnel.
Birdville Golf Classic is
June 1 - Deadline to sign up is Wednesday, May 27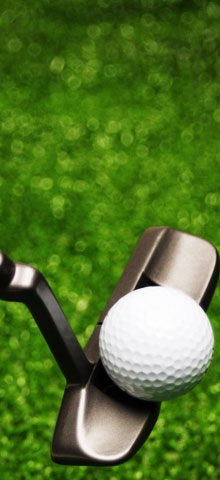 The 26th Annual Birdville Golf Classic will begin at 8:30 a.m. on June 1 at Canyon West Golf Club. The cost is $75 per person and includes range balls, golf, cart, continental breakfast, lunch, and prizes. (This year's price increase is due to increased costs for hosting the tournament and the district's desire to contribute more to the PTA Clothes Connection.) The event is open to all Birdville employees, family and friends. Proceeds benefit the BISD Clothes Connection and door prizes at the August convocation. For more information, call 817.547.5746.

> Learn More

Bad Weather Make-up Day
Monday, May 25
Teacher Prep Day
Saturday, May 30
.
(*click for more information)
Reminder: Employee Discounts are listed on the district Web site. Please check the link listed under "Quick Links" for the newest discounts available to BISD employees.
BISD Administrators Recognized

BISD administrators were recognized this past week for their years of service in the district.
Five Years
Fifteen Years
Twenty Years
Twenty-Five Years
Thirty-Five Years
Forty Years
BISD is expanding communications to the community through an online electronic newsletter. "B-News" provides subscribers important weather related closings and delays as well as late breaking news. In addition, the newsletter contains public meeting notices and links to school calendars, online meal payments, athletic schedules, etc. To subscribe, go to
www.birdville.k12.tx.us
and join the "B-News" mailing list.