CHANGE TOMORROW, GIVE TODAY
The Cross-Cultural Center has transformed the lives of many who walk through our doors. The success of UCSD students, staff, faculty and alumni has always been central to our work.
Now we are asking you to support us
.
Please consider donating to the Cross-Cultural Center for the 2009 UCSD United Way/CHAD Campaign. Your gift of any amount will make it possible for us to continue to make a difference for diversity at UCSD.
Be sure to enter our agency code: CCENTR
BLACK HISTORY MONTH CALENDAR OF EVENTS
INTERNSHIP OPPORTUNITIES

1. Center for Progressive Leadership The 2008 New Leaders Internship Program runs from June 8th to August 15th, and includes a paid Internship at a leading progressive organization in D.C., weekly trainings, mentoring and career coaching with progressive leaders, as well as a stipend of $3,750 for the summer, and housing assistance.

Applications are due on March 13th.

Go here to learn more and apply.

2. UC LEADS

The UC LEADS (University of California Leadership Excellence through Advanced Degrees) program is designed for undergraduates who are on the path towards a PhD in the STEM fields, Science, Technology, Engineering, and Mathematics. A complete list of eligibility and criteria can be found here.




The application deadline is February 27, 2008.




3. IICAS Human Rights Student Fellowship

Applications due March 9th

The Institute for International, Comparative and Area Studies (IICAS) is pleased to announce the 2nd annual student competition for human rights fellowships. Successful applicants for the 2009 UC Human Rights Fellowship will receive $3,500 for summer internships with a human rights organization.

Information and application instructions here.

4. Write for Social Justice

The UC San Diego Comprehensive Research Center in Health Disparities and Office of Diversity are pleased to announce an exciting paid internship opportunity for students with a passion for writing, social justice topics, and highlighting diversity matters within and surrounding the UC San Diego community. The internship offers a stipend of $500 per quarter for a minimum of two articles per quarter. For more information or to receive an application, please contact Justine Kozo at

jkozo@ucsd.edu

5. Getty Institute Multicultural Undergrad Internship

Deadline: March 1, 2009

In order to increase diversity in professions related to museums and the visual arts, the Getty is offering summer internships at the Getty Center and the Getty Villa to undergraduates from culturally diverse backgrounds. Internships provide training and work experience in areas such as conservation, library collections, publications, museum education, curatorship, grants administration, public programs, site opera- tions, and information technology.

Find out more

.
VOLUNTEER:

"Comienza con un Sueño / It Begins with a Dream"
Sat., March 7 | Shifts from 7AM-1PM
UCSD welcomes San Diego and Imperial Valley parents and K-12 students on March 7th 2009 to learn more about college access, retention, and preparing for graduate school.
We need your support! Help us to ensure pathways to college for students and parents from diverse backgrounds by volunteering for this event.
Every volunteer will enjoy free breakfast, get a free conference t-shirt and will get to know the people on campus who care about impacting diversity at UCSD
SCHOLARSHIP OPPORTUNITIES
1. Do Something Awards,
Deadline: March 1st. Info and app at the website
2. Horace Mann Scholarships
, Deadline: March 12th. Info and app at the
website
3. Unsung Heroes Program,
Deadline: April 30th. Info and app the website
4. Kresge Foundation Health and Environment,
Deadline: Open. Info and app the website
WE'VE ALMOST REACHED OUR GOAL BUT

WE STILL NEED YOUR HELP!

As you know, it is more important than ever that the CCC is able to document the impact that we have at UCSD and beyond. If diversity at UCSD is important to you,

please take this survey.

We are moving into a new era and need to know what you think the CCC has done well, what we can do better, and how you envision our future. We are thankful for the 300 of you that have take the time to complete our survey. But we are counting on the rest of you to help us meet our goal of 450 completed surveys by Feb. 29.

We only need 150 more to reach that goal! You can help us get closer to our goal by taking the survey now.




We welcome all staff, faculty, alumni, students and community members to participate. If the CCC has impacted you in any way, please take this survey.
ACTIVIST ACADEMIA MINORS & SPECIAL PROGRAMS FAIR
Wed., Feb. 18 | 12-2PM | CCC
Come check out Academic Minors & Special Programs that can enhance your career-- and your future!
Free pizza and drinks!

Sponsored by the Cross-Cultural Center, African-American Studies Minor, Chicano/a Latino/a Arts& Humanities Minor, California Cultures in Comparative Perspective, Ethnic Studies, Critical Gender Studies.
RE-CENTERING & RE-ENERGIZING THE SELF
Thurs., Feb. 19 | 6-7:30PM | CCC
Come and join the Cross-Cultural Center in this hands-on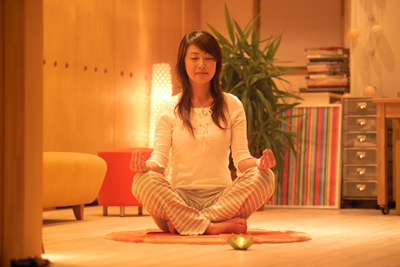 and interactive workshop where you learn breathing and meditation techniques. Learn the best de-stressing techniques that you can apply in your everyday. Bring a friend or come solo and meet others in discovering how to live a healthier and happier life!
THE IMMIGRATION CRISIS
Fri., Feb 20 | 3PM | CCC
A scholar and activist, Professor Navarro has participated broadly in the Mexicano/Latino community's responses to the problems of immigration. His new book, The Immigration Crisis, provides a political, historical, and theoretical analysis of the laws, personalities, organizations, events, and demographics that have shaped four centuries of immigration and led to the widespread crisis that today divides citizens, non-citizens, regions, and political parties. In a sobering conclusion, he argues that the immigration crisis is inextricably linked to the globalization of capital and the U.S. economy's dependence on cheap labor. For more information call Melissa Naranjo at 858-822-4059.
GRADUATE STUDENT NETWORK FOR 1st GENERATION COLLEGE STUDENTS
Fri. Feb. 20 | 12PM | CCC
Graduate students who are not only the first in their
families to attend graduate school but who are also the first to graduate from a four-year university face unique economic, educational, and social challenges in graduate school. This population of students often lack the cultural capital of their peers that enables confident interaction with faculty, and that offers networking opportunities beyond the university. These issues span differences in race, gender, and sexual orientation, and graduate students who are also first generation college graduates may actually find that peers in other networks for underrepresented students do not share these specific concerns.This network for graduate students will address these issues and more. Lunch will be provided. Funding provided by OGS. If you would like more information, please contact Michelle at
mstuckey@ucsd.edu
¿ Qué Pasa ? CHICANO/A, HISPANIC, LATINO/A FORUM
Tues., Feb. 24 | 12-1PM | CCC ArtSpace
Join us for a quarterly drop in gathering for Latino/a and Chicano/a students, staff, and faculty to connect, exchange ideas, meet friends, and build community. We invite you to share your perspective regarding issues facing Latinos/as and Chicanos/as on our campus and in our community. Refreshments will be provided. All are welcome.
"IN OUR HANDS: ART INSPIRED BY THE VALUES OF CESAR CHAVEZ" CALL FOR SUBMISSIONS
Submission Deadline: Mon., March 2
The Cross-Cultural Center is seeking submissions for our Chávez art show in honor of César Chávez month in April at UCSD.Chavez was a civil rights activist who fought for the rights of farm workers. Throughout his life, Chavez encouraged non-violence and self-determination.
Find out more...
The Cross-Cultural Center is located on the 2 Fl. of Price Center East
. For more information call 858.534.9689 or email
cccenter@ucsd.edu
. To request reasonable accommodations necessary to enable your participation in any of our events, please call (858) 534-6744 or email areardon@ucsd.edu. Requests must be made no later than two weeks before the event to ensure adequate time to arrange for the accommodation.
JOIN THE DAY OF SILENCE PLANNING COMMITTEE
Wed., Feb. 18 | 2PM | LGBT Resource Center
The Day of Silence is coming up on April 17th, 2009. Are
you interested in planning for this amazing day of activism? Join us February 18th, 2009 in the LGBT Resource Center at 2PM for our first strategy-planning meeting. Questions? Contact
Denny Grebe
.
LEARN HOW TO WRITE A $1,000 ESSAY
Thurs., Feb. 19 | 5:30PM | LGBT Resource Center

The LGBT Resource Center will host a skill-building workshop for the essay portion of our LGBT undergraduate scholarship program. Join us as we hear stories from the selection committee regarding the substantive and practical elements that are considered when the committee reviews the applications. Feel free to bring or check out laptops from the Center so we can collectively start the scholarship writing process. The application deadline is March 13th, 2009 at 4:00pm.
"SHORT CUTS" GRAD FILM SHORTS
Tuesdays from 12-1PM (see line-up for locations)
This new weekly series will feature short films (from 5 to 30min), free coffee/snacks, and discussion for graduate students. These creative works explore questions of identity, culture, and representation, whether in documentary, experimental, or fictional form. Bring your lunch and enjoy the short cuts!
See the whole series line-up.
SHARE YOUR THOUGHTS WITH THE WOMEN'S CENTER
Students, staff, faculty, alumni, community members...
Please take the time to complete this short survey and let us know how the Women's Center has impacted you.
Take the survey here.
Participants completing this survey by February 27 will be entered into an electronic raffle for a 10-day A parking permit for Spring quarter!
BLUE SCHOLARS, KIWI & BAMBU SHOW
Sat., Feb 28 | 7:30PM | Aratani/Japan America Theatre
244 S. San Pedro St. Little Tokyo, Downtown Los Angeles
$10 General Admission, $8 Students, Seniors, Groups 10+
The World Premiere of a film by Tadashi Nakamura
A SONG FOR OURSELVES: A personal journey into the life and music of Asian American Movement troubadour Chris Iijima. Plus live in concert: Blue Scholars, Kiwi, Bambu, DJ Phatrick, and special guest appearances by: Nobuko Miyamoto and Charlie Chin.
BUY TICKETS ONLINE NOW
4th ANNUAL QUEER PEOPLE OF COLOR CONFERENCE
April 3 & 4 at UC Davis
The theme of this year's conference is "Building Communities through Art, Action, and Resistance." With this theme, one of our many goals includes finding alternate, new, fun, and exciting ways to resist societal norms that are imposed on LGBTQI communities of color, through embracing the arts, creation, action, and building community. We highly encourage workshop proposals that encompass such a theme- that break away from traditional ways of thinking and embrace somewhat unconventional, nonconformist ideals of community.
Please submit proposals for your workshop by February 27th to
qpocc2009@gmail.com
. For more information visit
http://qpocc.webs.com
TIJUANA MAQUILADORA TOUR
SAT., FEB. 21 | 9AM-3:30PM

Come to learn about Tijuana maquiladora workers' conditions and struggles!Donations: regular, $20 students
Donations cover the bus, lunch, and a donation to Tijuana worker organizations. Reservations for these tours can be made online at
www.sdmaquila.org
For more information, please contact Herb Shore at
sdmaquila@cox.net
HIDDEN FACES OF LA JOLLA: PORTRAITS OF BLACK SAN DIEGANS
Feb. 1-28 | Geisal Library
'Hidden Faces of La Jolla'' testifies to the determination of a community to carve out not merely residency in the larger community but to build a place they could call home. The exhibit is a rare opportunity for San Diegans to learn the history of such a unique community in La Jolla.
More...
THE HIDDEN COST OF WAR: SEXUAL ASSAULT, RAPE, AND MURDER OF MILITARY WOMEN Feb. 19 | 5-7PM | Muir College Biology Room 1103

Colonel Ann Wright (U.S. Army, retired), foreign diplomat and now a peace activist, will be speaking about a pervasive problem related to the military and violence against women -- the rape and sexual assault and murder of military women.