Connect with BACnet International

Platinum Members
Gold Members
Silver Members










Corporate Affiliate Members
Integrator Members
Connect With Success

Chris Gibson Community Centre
Brampton, Ontario, Canada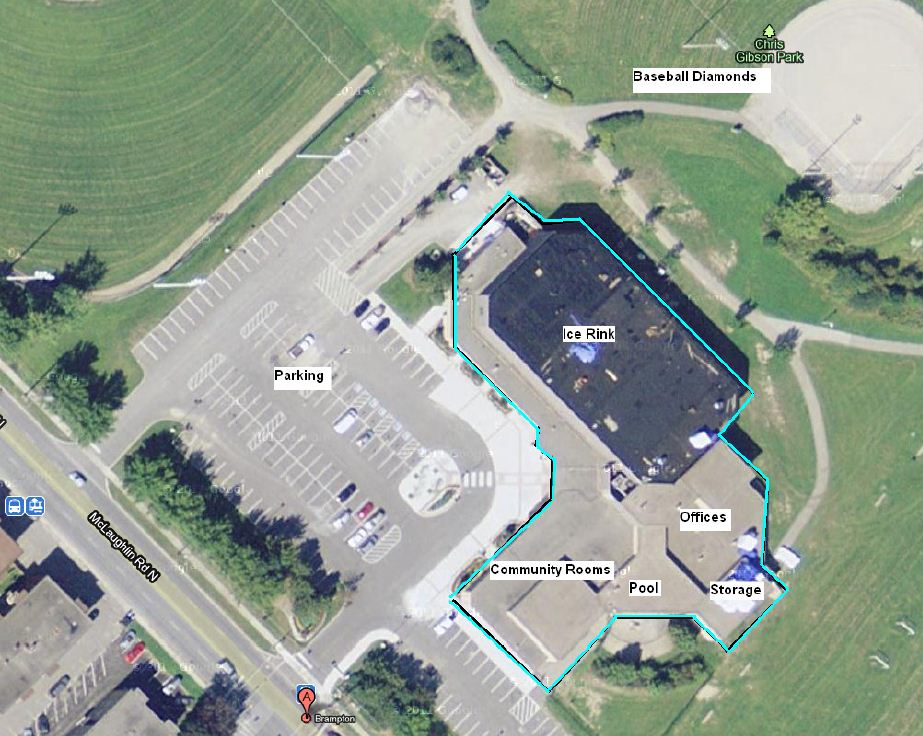 The building is the Community Centre for City of Brampton, ON, Canada. The goal of this new building automation system is to integrate virtually all building systems into one common path. The City's standard protocol is BACnet for all building automation system and energy projects. There were six existing VAV boxes provided and installed by Johnson Controls Inc. The new BAS which is provided by Delta Controls (supplier/installer: ESC automation) covered overall facility for HVAC controls and powers monitoring. All HVAC system such as air conditioning and heating system have BACnet interfaces.

Click here to read the full Success Story

BACnet Manufacturers: Delta Controls, Johnson Controls

Click here to view all BACnet Success Stories, or to submit your company's for publication.


Connect With New BACnet International Members

Connect With Excellence

Nominations for the 2012 Leaders of the Pack Awards Now Open
Join BACnet International in recognizing outstanding achievements of individuals and companies in the BACnet International community. These awards are intended to allow BACnet International members to recognize and celebrate the hard work, commitment and accomplishments of its members.
Click here
for more information, including details on award categories, timeline and the link to submit your nomination.
All nominations are due by 5 PM on September 7.
Connect With Education

Register Now (for free!) for NFMT Vegas to Attend the BACnet International Education Sessions
Tuesday, October 2
Building Sustainability through Building Automation
Ben Dorsey, KMC Controls
When to use a Gateway
Steven Jones, The S4 Group, Inc.
What BACnet Means To Me
Dominic Eorio, Carrier
BACnet - The Best Choice for Designing and Specifying Building Automation Systems Successfully
Grant Wichenko, Appin Associates
Tuesday, October 3
Distributed BACnet Lighting Controls
Ron Poskevich, Blue Ridge Technologies
Free LEED Credits with every BACnet connected VFD
Mike Olson, ABB
When Interoperability Isn't
Ben Dorsey, KMC Controls
BACnet Success Stories
Michael R Wilson, OEMCtrl
Which Points Should I Use and Why?
Mike Olson, ABB
Click here
for more information on the education sessions
Connect With Events

BACnet International Returns to NFMT Vegas
BACnet International, will once again present an educational track and exhibit hall pavilion at the National Facilities Management and Technology Show in Las Vegas (NFMT Vegas). NFMT Vegas is a two-day conference and exposition for non-residential building owners, facility managers maintenance and operations managers. It will be held October 2-3, 2012 at the Mirage Event Center. In addition, BACnet International will sponsor the show's opening night networking party and present its Leaders of the Pack Awards.
"We are thrilled about the return of BACnet International to NFMT Vegas," said Director of Events, Todd Kotlarek. "This agreement enables us to offer an even wider selection of educational opportunities and product offerings in our exhibit hall. It has really become a highlight of our event over the years." "This marks our fourth year supporting NFMT Vegas. It's a great opportunity for our member companies and controls experts to communicate and network with an extremely targeted group of facilities professionals," said Michael R. Wilson, Marketing Chair of BACnet International, and Business Development Manager of OEMCtrl®. "We're especially proud of our educational track, in which BACnet protocol experts present key topics such as building sustainability through building automation, distributed BACnet lighting controls, BACnet success stories, and much more."
NFMT Vegas is accredited by IACET and is authorized to provide continuing education credit units for facilities management professionals maintaining certifications. All BACnet sessions are also accredited. In the exhibit hall, facility managers will meet with top suppliers and their latest advancements, products, services and technologies designed to improve the industry. In addition to the BACnet International Pavilion, the exhibit hall also features the Building Services and GreenTech Pavilions.
Admission to NFMT Vegas is free to qualified facility and maintenance personnel. For more details and to register go to www.nfmt.com/vegas. Use promotion code EOF.
-------------------------------------------------
Registration now available. Click here for details.
Connect With BACnet Community News

Product Releases

Click here
for more information on KMC Controls
KMC's BAC-5050 Router Now with Address & Port Forwarding
The venerable BAC-5050 "FullBAC" Router from KMC Controls, long known for its connectivity and robustness, has now been augmented to support address and port forwarding for foreign device registration. This feature, formerly Addendum O to the BACnet standard, enhances the capability of the BAC-5050 when connecting BACnet networks together across the Internet. KMC's Router Configuration Tool Version 2.1.0.14 or later is required to set up the address and port forwarding feature. KMC's Firmware Upgrade Tool and Flash Kit module can be used to add the new firmware to an existing router.
While routers are not BTL-Listed BACnet devices, they become useful when networks using different BACnet transport options (such as IP and MS/TP) need to exchange data.

-------------------------------------------------
Click here for more information on Reliable Controls
Reliable Controls Product Enclosures
Reliable Controls® offers five equipment enclosures that provide an economical, professional, and branded solution for control equipment protection. Purpose-built for the controls industry, the enclosures maximize the number of Reliable Controls® devices that can be accommodated.
The catalog sheet for our ENC series of enclosures have recently been updated. The catalog sheet includes a typical selection of controllers shown to scale. There are five available sizes.
ENC-76x101

76.2 cm W x 101.6 cm H x 15.2 cm D

(30" W x 40" H x 6" D)

ENC-51x76

50.8 cm W x 76.2 cm H x 15.2 cm D

(20" W x 30" H x 6" D)

ENC-40x76

40.6 cm W x 76.2 cm H x 15.2 cm D

(16" W x 30" H x 6" D)

ENC-30x40

30.5 cm W x 40.6 cm H x 15.2 cm D

(12" W x 16" H x 6" D)

ENC-30x30

30.5 cm W x 30.5 cm H x 15.2 cm D

(12" W x 12" H x 6" D)
All enclosures incorporate the following features:
16 gauge steel panel and door, painted glossy black inside and out,
Removable aluminum internal mounting plate, painted white,
Conduit knock-outs on all four sides,
Grounding post, and
Hinged door with key lock.
Visit www.reliablecontrols.com/ENC for more information.
-------------------------------------------------
Click here for more information on the S4 Group
Product Enhancement: BACnet-N2 Router Release Update
Major S4 Open Product Line Update Nears Release
Over the past few months, we have published several articles about specific enhancements being developed for our S4 Open products. We are finalizing these major upgrades to our S4 Open: BACnet-N2 Router and OPC-N2 Router products. In the last year, we implemented multiple project specific enhancements for our integration partners taking on large, complex projects. Those enhancements are now becoming a part of our standard product offering, along with several other frequently requested enhancements.
-------------------------------------------------
Click here
for more information on Trend Control Systems
Introducing Trend's IQView8
Trend Control Systems USA
today debuted the IQView8, an eight-inch, customizable, color, touch screen display that provides an interface into the Trend system. The sleek, modern, design of the IQView8 allows it to be placed nearly anywhere within a building. The IQView8 can be configured to display as much or as little detail of the building's energy management system as desired, and can even be used as a dashboard to allow visitors to a building to receive an inside-view of how a building is performing.
The IQView8 is more than just a simple display. The IQView8 can be used as a window into a larger system supervised by a central front end, like Trend's 963 Supervisor, or can be used as a small building control system. It allows for complete system access viewed via schematics on a touch-screen. The depth of detail projected on the display can be as complex or simplified as you want.


"The IQView8 display has a variety of features that lead to savings for a building owner including the ability to utilize graphics previously created in the 963 Supervisor, thus reducing engineering and programming labor," says Gene Jarvi, Product Manager with Trend Control System. "Also the ability to receive alarms, make system schedule changes and adjust set points all from a the display level reduced the amount of time a facility manager uses to make minor adjustments for building occupants."


The ability to track energy savings within a building can be displayed with an IQView8. This display can serve as a low-end dashboard that will report energy data to building occupants. Tenants will receive a constant reminder about waste and energy consumption, and visitors to a building can view companies' commitment to energy conservation.

All Trend products are available through authorized Trend Technology Centers (TTCs). For product order and technical information, contact your local TTC, call Trend at 425.897.3900 or visit
www.trend-americas.com
.
Connect With BACnet Community News

News Releases
Click here for more information on Carrier
Get Schooled on BACnet® at AHR Expo Mexico & NFM&T Vegas!
Dominic Eorio, Contractor Program Manager for Carrier Controls, will speak at AHR Expo Mexico and NFM&T Vegas.
Dominic Eorio of the Carrier Controls team will be an educational speaker at two upcoming trade shows - AHR Mexico and NFM&T Vegas.
Dominic, who currently manages the certified contractor program for Carrier Controls, will be speaking on the topic, "What BACnet Means to Me". During this session, he will identify the expectations that an owner/facility manager should have when taking ownership of a new BACnet control system, and also the questions to ask an installing contractor in order to ensure the true benefits of an open platform.
The AHR Expo-Mexico trade show will be held in Monterrey, MX on September 25-27 at CINTERMEX. The NFM&T Vegas trade show will be held in Las Vegas, NV on October 2-3 at The Mirage Event Center.
Many educational sessions will be offered during both tradeshows. For more information, please visit the AHR-Expo Mexico and NFM&T Vegas websites.
Connect Globally
Call for Papers: BACnet Middle East Journal
The editors of the BACnet Middle East Journal are now calling for articles and advertising to be printed in the upcoming edition scheduled for release in November 2012, just in time for the Big 5 International Building and Construction Show - Dubai.


Notification of intent to submit article(s) and advertising is due by August 31, 2012. Final drafts of articles and artwork are due for submission prior to the editorial deadline of September 25, 2012.


Our upcoming 4th edition will focus on "Trend-setting Low Operating Costs in High Buildings," and is intended to increase awareness of the need for integrated building automation. With shifts in global climate trends and an international focus on sustainable energy, BACnet innovations are at the forefront of modern building design, planning and construction.


Be a part of the international Big 5 event by positioning your references stories and products to our readers.


Acceptable articles are:

Field reports from planners, consultancies, system integrators and end users (please keep in mind the persuasive power of such articles)
BACnet reference projects
BACnet product reports,
Technical reports (for the "BACnet insight" technical column),
General BACnet reports (BACnet developments, comparison of systems, integration efforts, training, etc.),
Contributions to BACnet news, BACnet events, the BACnet calendar and BACnet publications,
Contributions about BACnet events and publications by individual companies.
News from the BACnet International such as new members, BTL listing...
etc.
Deadline reminders:

Notification of articles: August 31, 2012
Editorial deadline: September 25, 2012
Publication date: November 1, 2012
The BACnet Middle East Journal is a great opportunity for you to present your BACnet products and reference projects to your peers and prospective customers. We anticipate and encourage the entire Middle East BACnet community to get involved.
Click to download
media information
,
information for authors
, and
advertising order form
.
-------------------------------------------------
Emerging BACnet trends in Asia-Pacific
MarDirect announces the next two BACnet Forums on November 8, 2012 in Chengdu, Sichuan Province, China and November 14, 2012 in Singapore.
These collaborative forums are being endorsed by BACnet International and the BACnet Interest Group Europe (BIG-EU). The 4th BACnet Forum in China takes place in Chengdu and is presented in partnership with the National Standardization Technical Committee for Intelligent Building and Residential Community Digitalization (SAC/TC426) and the BACnet Interest Group China/Asia (BIG-CA). The premier BACnet Forum in Singapore is presented by the BACnet Interest Group Asia-Australia (BIG-AA). Take this opportunity to forge relationships and learn about emerging trends in the Asian-Pacific building automation industry. For more information about the BACnet Forums visit:
www.bacnetforum.org
and contact Xiubo Li (
china@mardirect.de
) or Maria Estrada (
estrada@mardirect.de
), phone +49 231 42 78 67 31.
Save The Dates

What: BACnet Forum China

When: November 8, 2012

Where: Chengdu, Sichuan Province, China

What: BACnet Forum Singapore

When: November 14, 2012

Where: Singapore City, Singapore

Connect with BACnet International Volunteers

Ben Dorsey, VP Marketing & Communications, KMC Controls
BACnet International Marketing Committee
2011 Leaders of the Pack Award Winner


Why do you volunteer in BACnet International?
This organization puts me in touch with top-notch professionals that make our collaborative efforts run smoothly. Thus, when I'm engaged in any BACnet initiative, I know I have the support of other interested and skilled people. Thankfully, my employer also recognizes the value of such industry involvement.
Interested in volunteering with BACnet International? Contact us by email or by phone: 770 971 6003
.
Connect With Opportunity



BACnet International Success Stories

BACnet International Success Stories is a free resource that provides a place to promote your successful projects that use BACnet in order to further knowledge and understanding of the BACnet protocol - essentially, mini case studies. Posters utilize a web form to upload the content, (narratives, photos, etc...) which is then reviewed by editors from BACnet International (primarily for errors) prior to public posting.

Once the BACnet Success Story is posted, it becomes a permanent, linkable record of the successful project.
Further, Success Stories:
Are automatically eligible for additional public recognition via BACnet International's Leader of the Pack Awards
Are featured in Cornerstones - BACnet International's monthly eNewsletter that goes out to 15,000+ members / subscribers
Are candidates for articles in the BACnet International Journal - BACnet International's printed / digital periodical
Click here to submit your company's BACnet Success Story and take advantage of the free press!

New to this process? Don't know what you'll need?
Download the Success Stories Word Document.


Connect in Cornerstones

BACnet International followers benefit from an electronic monthly publication called Cornerstones. This publication will go to members of the BACnet community, connecting corporate, integrator, site, student and individual end-users (current distribution list over 15,000). Cornerstones is a unique publication in that we speak not only to engineering and contractor communities, but also to the facility professionals, managers, owners and beyond.

This is where you come in. Connect.
If there is a best practice article, company news, product news or BACnet Success Stories you want to share, please send them to us. And don't leave out the photos! All submissions should be sent to info@bacnetinternational.org.