Connect with BACnet International

Platinum Members
Gold Members
Silver Members










Corporate Affiliate Members
Integrator Members
Connect With Success

Proforma Headquarters
Cleveland, Ohio, United States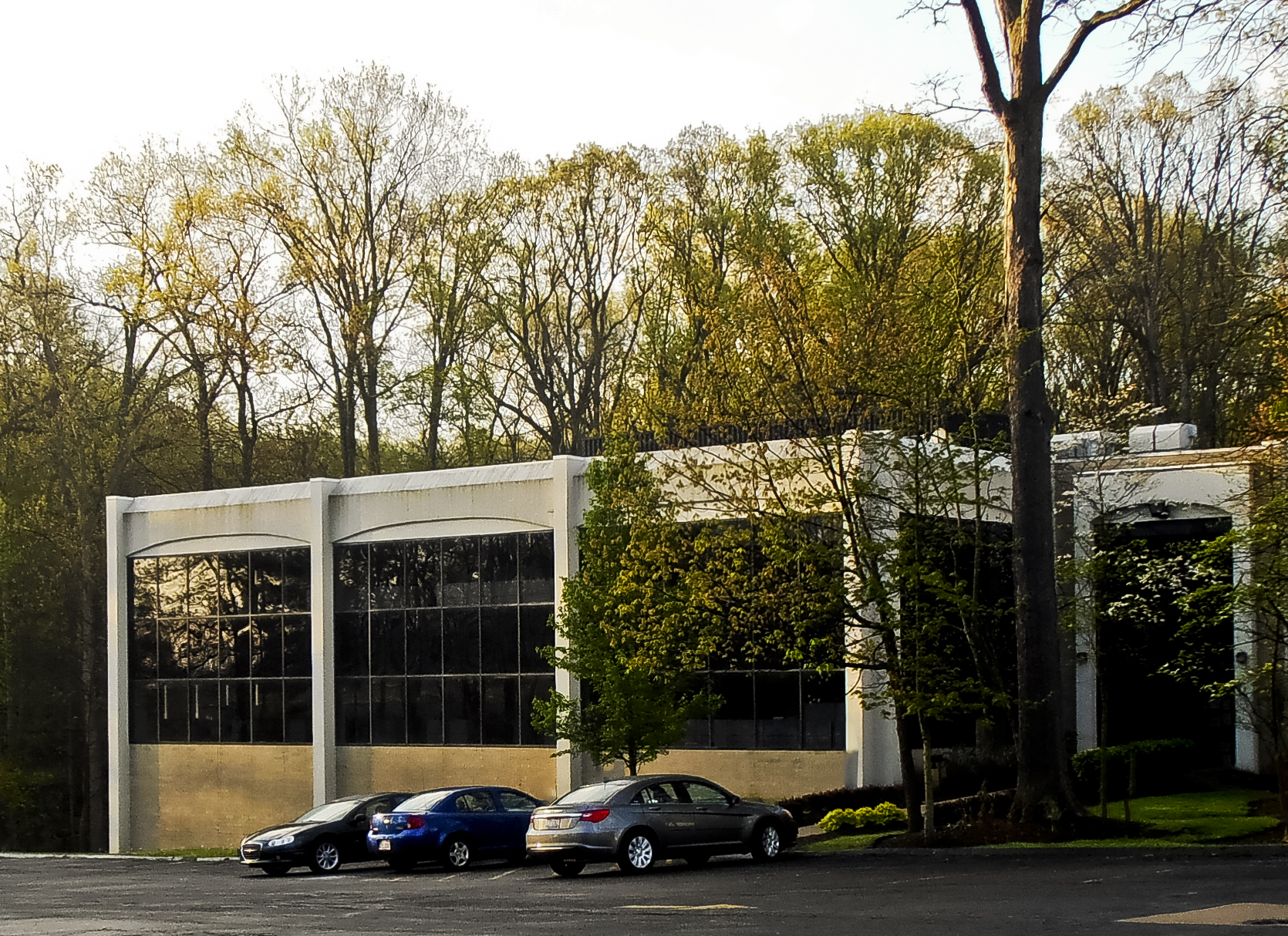 Energy Services successfully completed a retrofit installation of a monitoring system for Proforma's Cleveland, Ohio office. The front end of the installation is the MACHPro WebSys™, chosen by Best Commercial because of its future-friendly BACnet® core and flexibility with regards to system expansion and mechanical plant control. Two SSLH- IO were installed to monitor temperature, humidity, and water in the building's two server rooms. Three SMARTSensor™ EnOcean Accesspoint monitors were installed, one on each floor, for wireless communication with nine SPACE-Sensor™ EnOcean sensors, three per floor.

Click here to read the full Success Story

BACnet Manufacturers: Reliable Controls

Click here to view all BACnet Success Stories, or to submit your company's for publication.


Connect With Education




New Resource: Third Party Articles



Click here to view the newest BACnet International resource - aggregation of BACnet related articles from your most followed and respected sources.

Check back often, as this page is dynamically updated.

Connect With Events

Registration now available. Click here for details.
Connect With BACnet Community News

Product Releases

Click here for more information on Carrier
Gemini® Select 38AP Now Offers Factory Mounted BACnet® Controls
Great news! A factory-mounted BACnet® option is now available on Carrier's 38AP Gemini Select outdoor condensing unit. This option allows the Gemini Select to join the rest of the Carrier equipment lineup in having an Open controller that is BAS Ready, Run Ready, System Ready, and GUI Ready! When teamed up with the factory-mounted Open controller on Carrier's 39M Aero® air-handling unit, a seamless and flexible split system solution is created.
BAS Ready:

Easy connectivity to any Building Automation System with open protocol capabilities, documented points lists, and documented control sequences.

Run Ready:

Easy start-up and commissioning with factory engineered, factory programmed, and factory tested control sequences.

System Ready:

Built-in intelligent data sharing routines and system strategies like linkage, demand limiting, and demand controlled ventilation.

GUI Ready:

Powerful building management with the i-Vu® Graphical User Interface! Discover controllers, view equipment graphics, monitor trends and alarms, and much more.
This new factory-mounted BACnet option is available on the Gemini Select condensing units beginning on6/29/12.
For retrofit situations, you can also achieve all of the same "READY" benefits by field-mounting our UPC Open controller. Simply download the latest .SAL library, and choose the 38AP Gemini Select application during controller commissioning.
-------------------------------------------------
Click here
for more information on Contemporary Controls
Simple to Use Modbus to BACnet Gateway
BACnet has become the dominant building automation

protocol but Modbus devices used for boiler control, variable speed drives, and metering applications are frequently found on jobs requiring integration to a BACnet system. To make Modbus serial devices appear as individual BACnet devices, Contemporary Controls has introduced the BASgatewayLX Modbus to BACnet Gateway designed to makegateway commissioning as simple as possible.
Read more about the BASgatewayLX at
http://www.ccontrols.com/enews/0512story2.htm

-------------------------------------------------

Click here for more information on Honeywell



Honeywell Comfortpoint Open Improves Facility Comfort While Cutting Energy And Operating Costs
New Heating and Cooling Controls Feature Built-In Integration, Productivity, Utility-Management Tools
System Delivers Benefits to Consulting Engineers, Building Operators
Honeywell introduced the

ComfortPoint® Open

Building Management System, the next generation of the company's technology to control and optimize heating and cooling equipment in facilities.

ComfortPoint Open improves ease of use through Web and mobile accessibility, reduces energy costs with built-in utility meter management tools and advanced energy reporting, and provides flexibility to grow and expand with end-to-end

BACnet®

integration.

"This system was built from the ground up specifically for HVAC management," said Greg Turner, vice president of global offerings for

Honeywell Building Solutions

. "We focused on delivering a simple, effective platform that gives operators maximum control of facility comfort. And even though it's easy to use and navigate, there are powerful applications running in the background to uncover potential efficiency improvements and bottom-line savings."


ComfortPoint Open increases productivity through an intuitive user interface that puts operators only a couple mouse clicks away from any detail they need. In addition, facility personnel can access the system online, giving them a convenient, round-the-clock way to view building equipment, manage alarms, and change schedules. Operators can also use the Honeywell EasyMobile™ client interface to manage and control equipment from a variety of mobile devices, such as a smartphone or Apple iPad®.


To read the full release, please click here.



-------------------------------------------------
Click here for more information on OEMCtrl

OEM BACnet Lighting Controller


OEMCtrl's BACnet Protocol Rev 9, fully BACnet configurable LxOEM lighting controller delivers the rapid response required by lighting applications. Each LxOEM controller has 24 switch inputs for low voltage devices, 6 analog inputs for photocells, and a port for a digital network of switches. Lighting Input Expansion Boards (LEXPs) can be used in conjunction with an LxOEM in order to increase the switch inputs to a total of 120. Designed to be used with Relay Interface Boards (RIBs) the LxOEM can drive up to 64 2-wire, 3-pin, 3-wire, or 5-wire SPST latchign relays. Because it is fully BACnet configurable, you can use anyone's BACnet discovery and configuration tool or OEMCtrl's FieldAssistant.
Click here
for more information
-------------------------------------------------
Click here for more information on the S4 Group
Over the last several months, we have discussed upcoming enhancements to the BACnet-N2 Router. These enhancements are now undergoing field-testing. One of the most requested enhancements has been for us to publish each N2 device as its own BACnet device. This article contains details about this enhancement, as well as its related capabilities.
N2 devices are published as individual BACnet devices under a virtual BACnet network
System-91 points published under appropriate BACnet Data Object types.
BACnet point instance numbers restructured so that they always reflect the originating Metasys® Region and Object number.
N2 Open BD region data is mapped to the appropriate BACnet data object types
-------------------------------------------------

Connect With BACnet Community News

News Releases
Click here for more information on Reliable Controls
Chris Gleason promoted to VP Sales & Marking - Americas
It is with great pleasure that we announce the promotion of Chris Gleason to "Vice President, Sales & Marketing - Americas".
For the past decade Chris has had the responsibility of Regional Sales Manager for Eastern USA providing sales support and distribution development for some thirty Reliable Controls Authorized Dealers in the region, and doubling the market share for the company every four years. Prior to joining Reliable Controls, and after graduating from Seton Hall University with a major in business administration and marketing, Chris held a number of significant senior sales management positions with other automation firms including GE-FANUC Automation Distributors, Mitsubishi Electric Automation and Basler Vision Technologies for North and South America.
In his new role as Vice President, Sales & Marketing - Americas, Chris will provide valuable advocacy and oversight for the company's existing and growing team of Regional Sales Managers as well as long-term sales and marketing planning for the entire Reliable Controls Authorized Dealer network in North America, Central America and South America.
Professionalism, articulation, and a passion for doing the right thing, are some of the key qualities that Chris imbues into his daily work, and come January 1, 2013, the company looks forward to seeing Chris step up into this new leadership role.
On behalf of the entire company, "congratulations Chris!"
-------------------------------------------------
Click here for more information on Tridium
Leading Environmental Building Technology Companies to Participate in GSA Smart Building Contract Awarded to IBM
Environmental Systems, Inc. (ESI), SkyFoundry, LLC and Tridium, Inc. announced they are solution partners in a U.S. General Services Administration (GSA) contract that was recently awarded to IBM. The solution partners will work with Intelligent Buildings, LLC (IntelligentBuildings®), which acts as owner's representative for the GSA. The contract is for the development and installation of advanced smart building technology in 50 of the federal government's highest energy-consuming buildings.

As part of GSA's larger smart building strategy, this initiative will connect building management systems to a central cloud-based platform, improving efficiency and saving up to $15 million in taxpayer dollars annually. IBM and its business partners will implement an innovative system to monitor building performance nationwide and stream data to a central facility, allowing faster analysis and more informed decision-making.
-------------------------------------------------
Connect Globally
Call for Papers: BACnet Middle East Journal
The editors of the BACnet Middle East Journal are now calling for articles and advertising to be printed in the upcoming edition scheduled for release in November 2012, just in time for the Big 5 International Building and Construction Show - Dubai.


Notification of intent to submit article(s) and advertising is due by August 31, 2012. Final drafts of articles and artwork are due for submission prior to the editorial deadline of September 25, 2012.


Our upcoming 4th edition will focus on "Trend-setting Low Operating Costs in High Buildings," and is intended to increase awareness of the need for integrated building automation. With shifts in global climate trends and an international focus on sustainable energy, BACnet innovations are at the forefront of modern building design, planning and construction.


Be a part of the international Big 5 event by positioning your references stories and products to our readers.


Acceptable articles are:

Field reports from planners, consultancies, system integrators and end users (please keep in mind the persuasive power of such articles)
BACnet reference projects
BACnet product reports,
Technical reports (for the "BACnet insight" technical column),
General BACnet reports (BACnet developments, comparison of systems, integration efforts, training, etc.),
Contributions to BACnet news, BACnet events, the BACnet calendar and BACnet publications,
Contributions about BACnet events and publications by individual companies.
News from the BACnet International such as new members, BTL listing...
etc.
Deadline reminders:

Notification of articles: August 31, 2012
Editorial deadline: September 25, 2012
Publication date: November 1, 2012
The BACnet Middle East Journal is a great opportunity for you to present your BACnet products and reference projects to your peers and prospective customers. We anticipate and encourage the entire Middle East BACnet community to get involved.
Click to download
media information
,
information for authors
, and
advertising order form
.
Connect with BACnet International Volunteers

Rocky Moore
OEM Sales and Marketing Manager, American Auto-Matrix


BACnet International Marketing Committee Member
Why do you volunteer in BACnet International?
Serving on the BACnet International Marketing Committee not only allows me to be involved in having a hand in the promotion of BACnet, it is a way to connect with key players, and keep up-to-date. Communication between BACnet vendors is as important on the business level as it is for the products we manufacture, for the better connected we are the better we relate to satisfying our customers' needs.
Interested in volunteering with BACnet International? Contact us by email or by phone: 770 971 6003
.
Connect With Opportunity



BACnet International Success Stories

BACnet International Success Stories is a free resource that provides a place to promote your successful projects that use BACnet in order to further knowledge and understanding of the BACnet protocol - essentially, mini case studies. Posters utilize a web form to upload the content, (narratives, photos, etc...) which is then reviewed by editors from BACnet International (primarily for errors) prior to public posting.

Once the BACnet Success Story is posted, it becomes a permanent, linkable record of the successful project.
Further, Success Stories:
Are automatically eligible for additional public recognition via BACnet International's Leader of the Pack Awards
Are featured in Cornerstones - BACnet International's monthly eNewsletter that goes out to 15,000+ members / subscribers
Are candidates for articles in the BACnet International Journal - BACnet International's printed / digital periodical
Click here to submit your company's BACnet Success Story and take advantage of the free press!

New to this process? Don't know what you'll need?
Download the Success Stories Word Document.


Connect in Cornerstones

BACnet International followers benefit from an electronic monthly publication called Cornerstones. This publication will go to members of the BACnet community, connecting corporate, integrator, site, student and individual end-users (current distribution list over 15,000). Cornerstones is a unique publication in that we speak not only to engineering and contractor communities, but also to the facility professionals, managers, owners and beyond.

This is where you come in. Connect.
If there is a best practice article, company news, product news or BACnet Success Stories you want to share, please send them to us. And don't leave out the photos! All submissions should be sent to info@bacnetinternational.org.