Connect with BACnet International

Platinum Members
Gold Members
Silver Members












Corporate Affiliate Members
Integrator Members
Connect With Success

Shangri-La
Vancouver, Canada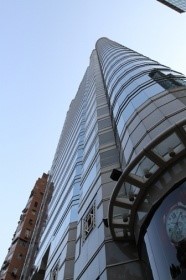 Set in Vancouver's downtown core at the intersection of West Georgia and Thurlow Street, Shangri-La Hotel, Vancouver occupies the first 15 floors of a new 61-storey landmark building, a multi-purpose complex built incorporating innovative residential living, high-end retail shopping, signature restaurants and an outdoor public art space curated by the Vancouver Art Gallery.

Click here to read the full Success Story

BACnet Manufacturers: Siemens, INTEGRATED

Click here to view all BACnet Success Stories, or to submit your company's for publication.


Connect with Education

New! White Papers and Articles



Click here to view newly added white papers and articles



Journal Issue 4
Click here to view this and archived editions of the journal


Downloadable Presentations
AHR Expo 2012 Education Presentations available online
Click here to view and download
Connect With BACnet Community News

News/Product Release
Click here
for more information on Reliable Controls
"Modular" Control Solutions for UFAD and More
KMC Controls is now shipping a new line of modular BACnet controllers and associated actuators designed for quick installation of Under Floor Air Distribution (UFAD), Variable Air Volume (VAV), and hydronic heat applications.
The BAC-5841 and -5842 are native BACnet, fully programmable, advanced application controllers. They have been factory pre-programmed and pre-configured for use in UFAD applications. They have modular input and output jacks to simplify field wiring, using standard Ethernet cables to connect input sensors. KMC HSO series cables, with modular plugs, connect outputs. These outputs are typically connected to KMC MEP-4042 and -4842 proportional actuators with integral modular jacks.

The controllers can provide up to five individual zones of control using KMC wall sensors. They are pre-configured to provide five cooling zones. Two outputs may also be changed from cooling to heating. Depending on cable lengths and power wiring used, up to eight actuators may be driven in each chain, and each chain can be individually tied to any of five zone sensors. These models can also be used with UFAD diffuser actuators manufactured by KMC Controls for specific OEMs.

Two additional models of the controllers are factory pre-programmed and pre-configured for use in pressure-dependent VAV zoning applications. They provide up to four zones of individual damper actuator control when used with KMC room sensors. They also provide On/Off control of an associated AHU fan, two stages of heat, and two stages of cool with the use of external KMC staging relay modules.
-------------------------------------------------
Click here for more information on Reliable Controls
Introducing the MACH-ProZone™
Reliable Controls« is proud to announce the official release of the MACH-ProZone™. Small, durable and packed with flexibility, the MACH-ProZone™ is a fully programmable BACnet« Building Controller (B-BC) with highly scalable I/O in a very small footprint. The MACH-ProZone™ is ideal for a wide range of applications that include small to mid-sized roof top and heat pump applications, and small mechanical room applications.
The controller features up to 8 universal inputs and up to 8 universal outputs with jumper selectable TRIAC configuration. The MACH-ProZone™ ships standard with removable connectors and support for 8 SMART-Sensors, as well as an industry renowned 5 year warranty. The MACH-ProZone™ is the third product line to join the Pro-Series of controllers.
Learn all about the MACH-ProZone™ atwww.reliablecontrols.com/MPZ
-------------------------------------------------
Click here for more information on Siemens



Combination CO2, Temperature and Humidity Room Sensors for BACnet PTEC from Siemens

Siemens has introduced the Series 2200 range of combination CO2, Temperature and optional relative humidity room sensors. Designed to work with Siemens BACnet Programmable Terminal Equipment Controllers (PTECs), this line of room sensors includes sensing-only and fully user-interactive models. The family includes combination CO2 /Temperature, and combination CO2 /Temperature /Relative Humidity sensing variants.

These units connect to the BACnet PTEC controller via the controller's room sensor port. Ventilation slots in the room unit housing optimize airflow through the cover for fast measurement response and superior control.

The BACnet Programmable TEC enables the zone control for a variety of applications. The BACnet PTECs are BTL listed. The BTL listing certifies that the BACnet PTECs conform to the BACnet standard. This enables product interoperability on BAS networks with other BACnet (BTL listed) devices.

Together, the PTEC and CO2 room unit can enable nearly any room/zone level control strategy that requires CO2 measurement for either monitoring, control or zone demand ventilation.
For more information, please visit www.usa.siemens.com.
-------------------------------------------------
Click here for more information on The S4 Group
BACnet-N2 Router Enhancement
Publishing Each N2 Device as a BACnet Device

Several years ago when we introduced the S4 Open: BACnet-N2 Router, the focus was to deliver a reliable and robust product. These goals were facilitated by the software framework we defined during the development of our earlier product, the S4 Open: OPC-N2 Router. The architecture of our S4 Open Appliances is a set of protocol independent core services with protocol plug-ins that implement the protocol details. The concept was that the protocol plug-ins would be utilized in a Lego®-like manner to either form new products or offer additional options to existing products. This meant that the proven code for the core services, the Upstream N2 Interface, and the Downstream N2 Interface would be available as a part of our software framework. The development efforts would primarily be the BACnet protocol plug-in itself.

-------------------------------------------------
Click here for more information on Tridium, Inc.
Tridium's NiagaraAX« Supervisor Receives BACnetę European Certification
Software Framework is the First Advanced Workstation and Operator Workstation to Receive BTL Listing and European Certification
Tridium announced that its NiagaraAX Advanced Workstation (AWS) and Operator Workstation (OWS) have received European BACnet Certification. Both are approved and listed by BACnet Testing Laboratories (BTL) as meeting and conforming to the BACnet standard ISO 16484-5/ANSI ASHRAE 135.
The NiagaraAX Advanced Workstation and Operator Workstation previously received BTL listing and now are the first Advanced Workstations and Operator Workstations to receive both BTL Listing and European Certification. These listings and certification represents the highest level of functionality and provide users with maximum monitoring, control, configuration, commissioning and presentation choices. In addition, it also ensures for the utmost integration with BACnet systems.
The BACnet certificate is proof of BACnet conformity and compliments the BTL mark. The BTL mark is the international symbol for BACnet conforming products, ensuring that software and devices meet the BACnet standard and ensure the testing process has been completed against a valid BACnet standard by an accredited testing laboratory. The certification provides reassurance that the NiagaraAX Advanced Workstation and Operator Workstation meet BACnet standards.
"We have supported interoperability and the BACnet protocol for a long time; this additional certification demonstrates that we continue to carry on the BACnet standard and its latest implementations", commented Marc Petock, vice president, global marketing and communications for Tridium.
The BACnet Certificate can be viewed at: http://www.big-eu.org/conformance/eu/index.php.
Additional information about Tridium is available at www.tridium.com
For further information contact:
Marc Petock
Vice President, Global Marketing & Communications
Email:
mpetock@tridium.com
-------------------------------------------------
Connect With the Global Community


The BACnet Interest Group Europe (BIG-EU) invites you to join the 6th BACnet Interoperability Workshop of the BIG-EU, to be held from 02nd to 04th May, 2012 at the well equipped Fachhochschule Dortmund/University of Applied Sciences & Arts, Germany. The workshop is open to manufacturers and vendors of BACnet devices.

The workshop provides an opportunity for all participants to improve the interoperability of their products with those from other attending companies. Manufacturers are also able to test functionality of their BACnet implementation within a large BACnet network. The tests will not be conformance tests and may only be used to improve the BACnet implementations.

Already registered teams are:
Deos
Honeywell
INGA
INH GmbH / HHO Automation
MBS
PCVue
Reliable Controls
Samson
Siemens
Trend

All detailed information and the special requirements of this Plugfest can be found in the attached invitation. To register for this workshop, please complete the application carefully.

The deadline for registration is Friday, March 09, 2012. Please send the completed and signed registration form by fax or e-mail to info@big-eu.org.



-------------------------------



The BACnet Academy offers a unique introduction to BACnet in Vienna! We would like to invite users and prospect users from Austria, but also from Switzerland, Germany, Italy and from the central European countries like Czech Republic, Slovakia, Hungary and Croatia. The training will take place on May 31, 2012 at the Westbahn Hotel, Vienna, Austria. For more details please see the attached agenda. Deadline for registration at www.bacnetacademy.org is April 23, 2012.

We invite you, your colleagues and your customers to join this BACnet Academy Europe in English - supervised by the BIG-EU and conducted by Frank Schubert, BIG-EU Advisory Board member, member of the BTL working group and the most experienced BACnet trainer in Europe.

Expert knowledge about BACnet is increasingly becoming a factor of success - for enterprises and individuals. With the growing number of BACnet installations and the emergent requirement for energy efficient building automation the demand for BACnet knowledge is rising all over Europe. Develop your BACnet skills, start to profit from interoperability, learn about the growing number of BACnet functionalities and open communication in building automation networks. As well for experts and young professionals - this is a unique chance to get in contact with the growing European and global BACnet community.



Connect With BACnet International Volunteers
Luis I. Melgares
Product Manager, Neptronic


BACnet International Marketing Committee Member
Why do you volunteer in BACnet International?
Communicating ideas effectively, exchanging information with clarity, connecting proactively among peers - not only are these the principal values of the BACnet protocol but also a motivation for Neptronic. We are driven by this motivation and passion to take an active part in this committee.
Connect With Opportunity



BACnet International Success Stories

BACnet International Success Stories is a free resource that provides a place to promote your successful projects that use BACnet in order to further knowledge and understanding of the BACnet protocol - essentially, mini case studies. Posters utilize a web form to upload the content, (narratives, photos, etc...) which is then reviewed by editors from BACnet International (primarily for errors) prior to public posting.

Once the BACnet Success Story is posted, it becomes a permanent, linkable record of the successful project.
Further, Success Stories:
Are automatically eligible for additional public recognition via BACnet International's Leader of the Pack Awards
Are featured in Cornerstones - BACnet International's monthly eNewsletter that goes out to 15,000+ members / subscribers
Are candidates for articles in the BACnet International Journal - BACnet International's printed / digital periodical
Click here to submit your company's BACnet Success Story and take advantage of the free press!

New to this process? Don't know what you'll need?
Download the Success Stories Word Document.


Connect in Cornerstones

BACnet International followers benefit from a new electronic monthly publication called Cornerstones. This publication will go to members of the BACnet community, connecting corporate, integrator, site, student and individual end-users (current distribution list over 15,000). Cornerstones is a unique publication in that we speak not only to engineering and contractor communities, but also to the facility professionals, managers, owners and beyond.

This is where you come in. Connect.
If there is a best practice article, company news, product news or BACnet Success Stories you want to share, please send them to us. And don't leave out the photos! All submissions should be sent to info@bacnetinternational.org.