Connect with BACnet International

Platinum Members
Gold Members
Silver Members











Corporate Affiliate Members
Integrator Members
Connect With Success

WPPI Energy Office & Operations Facility
Sun Prairie, Wisconsin, USA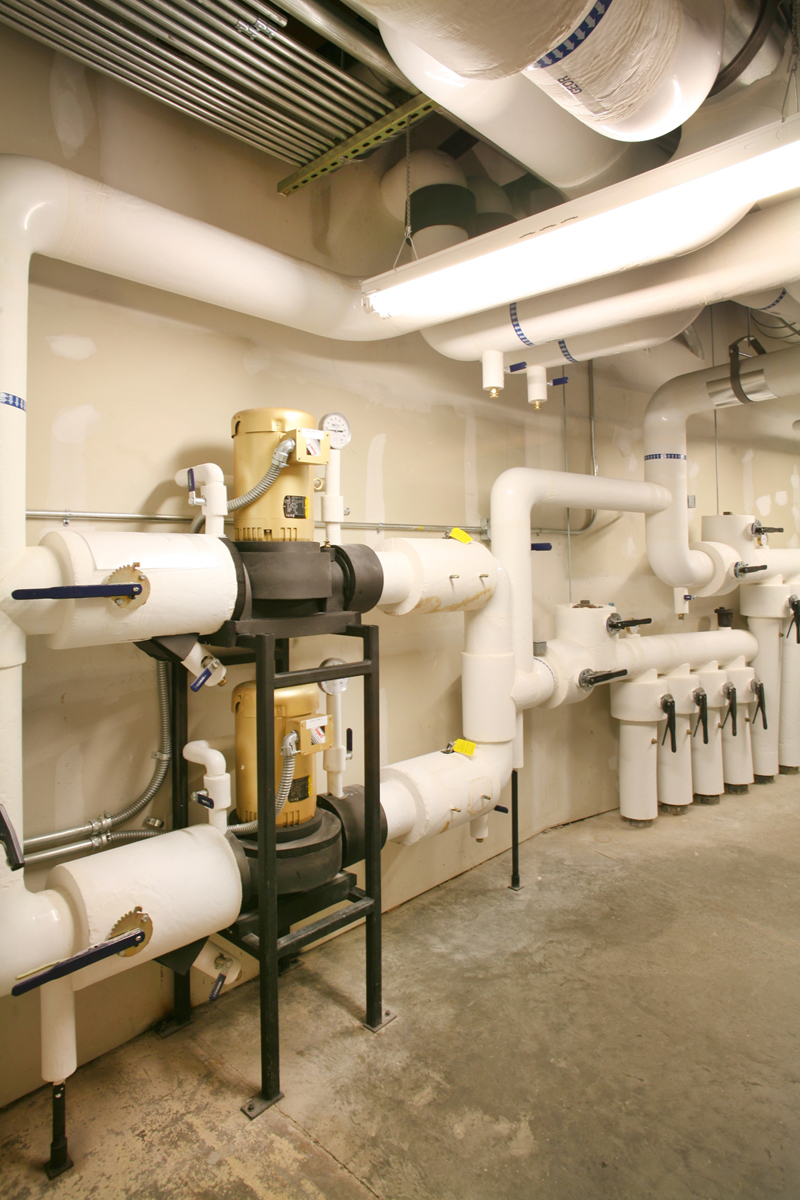 WPPI Energy is a regional power company serving 51 customer-owned utilities that provide electricity to more than 195,000 homes and businesses in Wisconsin, Upper Michigan, and Iowa. The company had outgrown their Office and Operations Facility in Sun Prairie, WI, and recently expanded to double the size of their original building from 25,000 to 50,000 square feet.

The newly expanded WPPI Energy headquarters facility provides additional conference rooms and work space, plus an employee fitness center and break room. The facility also incorporates many elements of sustainable design, including solar tubes and daylighting, high performance light fixtures, energy efficient plumbing, photovoltaic panels, and a geothermal heating and cooling system with heat recovery ventilation.

Click here to read the full Success Story

BACnet Manufacturers: Carrier, Carel S.p.A.

Click here to view all BACnet Success Stories, or to submit your company's for publication.


Connect With BACnet Community News

News/Product Release
Click here
for more information on Carrier
Crate & Barrel Project Wins "Best in Show" Award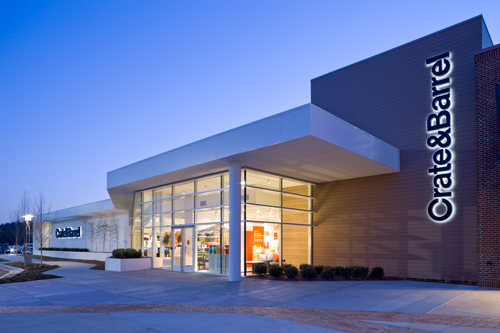 At this year's Facilities Decisions Conference & Expo, Carrier was presented with the "Best in Show" award by BACnet International. BACnet International presented the award as part of its annual "Leaders of the Pack" program to recognize the achievements of individuals and companies involved in the BACnet community. The Award Ceremony took place during the 2011 Facility Decisions Conference & Expo on October 11-12, 2011 in Las Vegas, NV.
The "Best in Show Award" goes to a project posted as a
BACnet Success Story
. When asked how Carrier's Crate & Barrel project was chosen as "Best in Show", Michael R. Wilson, Marketing Chair of BACnet International, explained that, "this LEED Gold project with a recognized retail industry leader is the ideal example of what we want submitted as a BACnet Success Story. It identifies the project challenges and solutions. It is a clear, cogent, compelling and well-composed narrative. It identifies BACnet as the key to success on this project. It contains customer and integrator quotations. It identifies all contributing firms, consultants, integrators, contractors and manufacturers with hyperlinks to their web sites. It supplies a system schematic made available in the "Systems Integrated" section. And, it has outstanding project photos."
Click here
for more information on Distech Controls
Distech Controls' EC-NetAX EnerVue Web-based Energy Management Dashboard Provides Actionable Analytics that Drive Business Decisions
Distech Controls, a leading provider of building automation and energy management solutions today announced the availability of EC-NetAX EnerVue Web-based energy management dashboard. EC-NetAX EnerVue provides proven visualization of vital building metrics through an easy-to-use, browser-based dashboard application.
EC-NetAX EnerVue allows users to quickly identify issues, assess relationships, and take action in order to optimize resource efficiencies and sustainability, and ultimately increase energy and operational cost savings across their building portfolio. The application makes use of, and converts into graphics and reports, large amounts of real-time and historical data available in Distech Controls' EC-NetAX Web-based multi-protocol building management system.
EC-NetAX EnerVue is appropriate for a broad choice of users responsible for controlling, monitoring, and conserving energy in a building, from owners/operators, to energy managers, to consulting engineers.
Suited for single or multiple site installations, EC-NetAX EnerVue allows building managers, energy managers, and executives to identify the greatest opportunities to reduce energy costs, validate capital upgrades, and track their return on investment (ROI). Equally useful for both new buildings, as well as retrofits, EC-NetAX EnerVue enables quick identification of locations that are deviating from their past performance, or operating outside the norm for similar structures.
"EC-NetAX EnerVue provides building owners and managers with all the graphical intelligence they need to improve the energy performance of their facilities," comments Ahmed Hirani, Executive Vice President of Sales. "By reducing volumes of data into visual knowledge, graphs, and reports, EC-NetAX EnerVue allows users to rapidly identify trends, as well as real-time facility and enterprise data, to greatly facilitate business decisions."
Through an extensive library of viewlets, EC-NetAX EnerVue can be easily customized for an individual user's unique needs and requirements, enabling them to focus on current or rapidly changing conditions for their area of responsibility. Viewlets are available for various data, histories, and metrics, including energy trends, building comparisons, weather data, network status, consumption efficiencies, key performance indices (KPIs), and more.
For additional information concerning EC-NetAX EnerVue Web-based energy management dashboard, visit the Distech Controls Website here.
About Distech Controls
A global leader in building automation and energy management solutions, Distech Controls designs and manufactures systems and products based on open and interoperable communication protocols. The company offers leading-edge technology for energy efficiency and comfort, and provides innovative solutions that lower installation and maintenance costs. Established in Canada in 1995, Distech Controls has business divisions and service offices across North America as well as in Europe, Asia, and the Middle East. To learn more, please visit
www.distech-controls.com
.
Click here for more information on Reliable Controls
Reliable Controls ISO 9001 Certified
We are pleased to announce that after a year of implementation efforts, reviewing, updating, and documenting our quality processes throughout the company, Reliable Controls® was audited by the ISO Registrar QMI/SAI Global and have successfully achieved formal ISO 9001 certification.
It is our company objective to have the most satisfied dealers in our industry and this achievement demonstrates our commitment to having an effective, internationally recognized quality management system. This system ensures our quality standards are met and that we continually improve our processes and organization in addition to making our dealers more competitive in the market.
To view our certification with QMI/SAI Global (North America's leading management system's registrar), please visit...www.qmi.com/qmi_companies
For more information on Reliable Controls Quality Policy visit www.reliablecontrols.com/corporate/quality
Connect With Events
Visit us in booth 3532 and be sure to check out the BACnet International education track!

More information coming soon.

Connect With BACnet International Volunteers

Laura Molesworth
Systems Product Manager, Carrier


BACnet International Marketing Committee Member
Why do you volunteer in BACnet International?
I have been involved in promoting open protocols and integration opportunities for over 15 years. It is exciting to see how the market has transpired from proprietary protocols to open protocols, with BACnet now being the dominant player. I used to spend most of my time focusing on the technical aspects of integration and the difficulties involved, so it is refreshing to see how so many key players have come together to promote and support interoperability through the BACnet protocol. Because of this, I truly enjoy promoting a "common" language that the rest of the industry is embracing. BACnet International provides the foundation for promoting this "common" language, and fosters industry and customer awareness of all that BACnet has to offer.
Connect With Opportunity



BACnet International Success Stories

BACnet International Success Stories is a free resource that provides a place to promote your successful projects that use BACnet in order to further knowledge and understanding of the BACnet protocol - essentially, mini case studies. Posters utilize a web form to upload the content, (narratives, photos, etc...) which is then reviewed by editors from BACnet International (primarily for errors) prior to public posting.

Once the BACnet Success Story is posted, it becomes a permanent, linkable record of the successful project.
Further, Success Stories:
Are automatically eligible for additional public recognition via BACnet International's Leader of the Pack Awards
Are featured in Cornerstones - BACnet International's monthly eNewsletter that goes out to 15,000+ members / subscribers
Are candidates for articles in the BACnet International Journal - BACnet International's printed / digital periodical
Click here to submit your company's BACnet Success Story and take advantage of the free press!

New to this process? Don't know what you'll need?
Download the Success Stories Word Document.


Connect in Cornerstones

BACnet International followers benefit from a new electronic monthly publication called Cornerstones. This publication will go to members of the BACnet community, connecting corporate, integrator, site, student and individual end-users (current distribution list over 15,000). Cornerstones is a unique publication in that we speak not only to engineering and contractor communities, but also to the facility professionals, managers, owners and beyond.

This is where you come in. Connect.
If there is a best practice article, company news, product news or BACnet Success Stories you want to share, please send them to us. And don't leave out the photos! All submissions should be sent to info@bacnetinternational.org.