BACnet International Journal

Connect

With Members
Base Controls
Energy Control Services
Group 4 Technology Limited
Industrial Technology Research Institute
Strategic Equity Associates
T.E.C. Systems
Vacon Pic
Wheelock
For more information on our current members, please
For information on becoming a member, please
July 2011
Connect

With Success
Lake County Central Permit Facility

Libertyville, IL, United States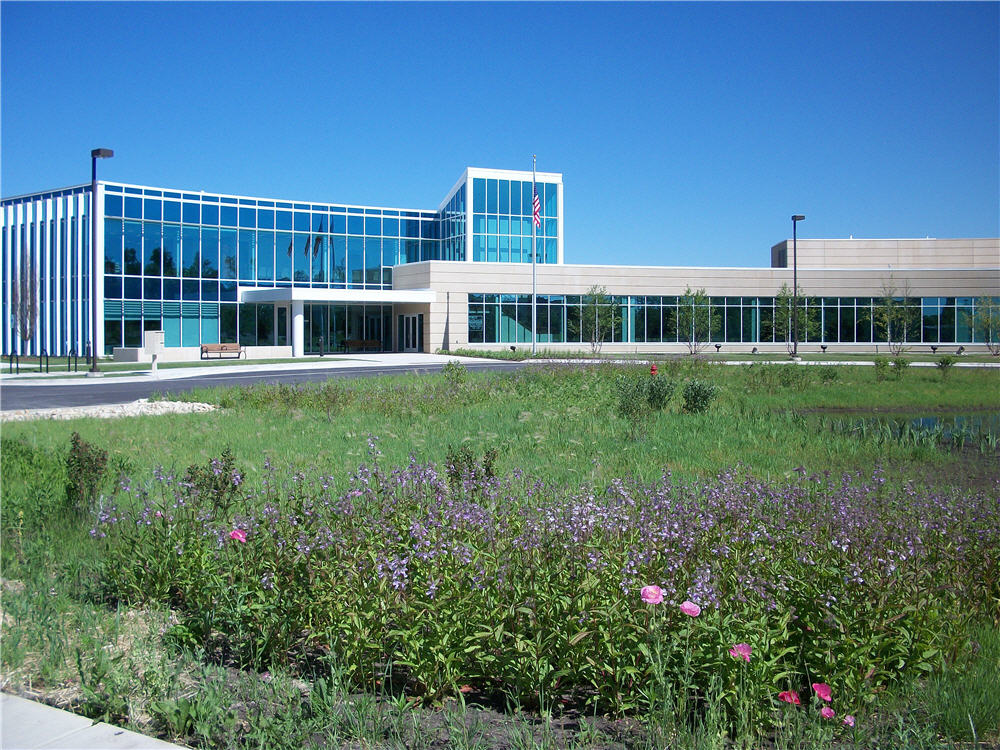 The building is the Central Permit Facility and Water Quality Laboratory for Lake County in Waukegan, IL. The Building Automation System design goal was to integrate virtually all building systems into one common BACnet Internetwork. All HVAC, Lighting, Fire Alarm, Electrical and specialty systems such as the lab controls, server room air conditioning, elevator, foam system have BACnet interfaces.
Please click here for more information.
BACnet International members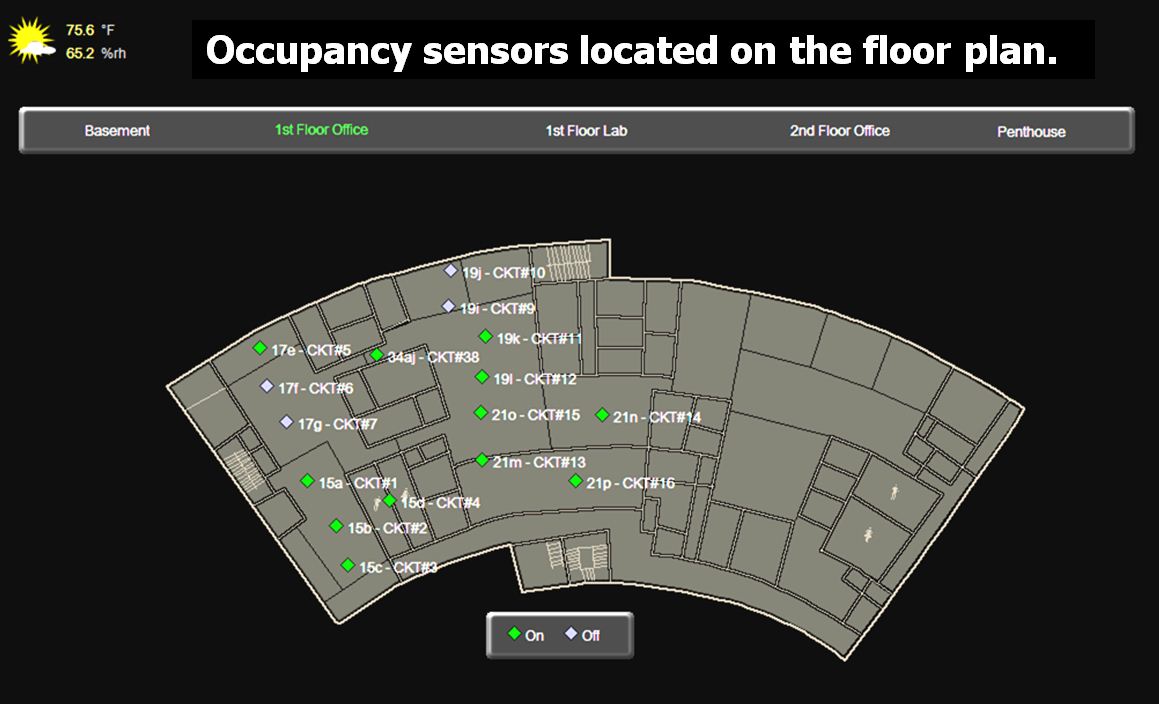 involved on the project include Automated Logic, Johnson Controls, Phoenix Controls, ABB, Danfoss, FieldServer, ITT, OEMCtrl.
Connect

With Education
Free Webinar: BACnet Made Simple

Featuring Laura Molesworth, Carrier Corporation


No two facilities are alike. That's why flexibility to select products from a range of vendors can be so important to facility executives. That flexibility gives facility executives the freedom to find the solution that best meets the energy, comfort and other needs of a facility.

Freedom and flexibility are exactly what BACnet can deliver. It provides a proven pathway to interoperability among a wide range of HVAC, control, lighting and other products. The result can be a state of the art system customized to meet the specific needs of a given organization.

Our BACnet Webcast is designed for facility executives charged with getting maximum efficiencies from their building systems and controls.

Among the information provided in this BACnet Webcast:
Steps for maximizing the efficiency of BACnet-based building systems
Implementing a multi-vendor BACnet solution using a "smart system" approach
Click here for more information or to view the webinar/slides
Connect

With BACnet Community News
News/Product Releases
For more information Carrier please click here.
Download the "BACnet® Made Simple" Webcast!

On June 23, 2011 [1 PM EST], Laura Molesworth, Controls Product Manager for Carrier Corporation and Marketing Committee Member of BACnet International, discussed how a multi-vendor BACnet solution can be implemented easily at your facility using a "smart system" approach.
This webcast was moderated by Building Operating Management magazine editor Ed Sullivan, and featured an open question and answer section at the end, facilitated by Zig Lewicki from Carrier Corporation, and Roy Kolasa from Honeywell.
If you missed the live webcast, you can download it here.
*BACnet is a registered trademark of the American Society of Heating and Air-conditioning Engineers
For more information on Contemporary Controls please click here: http://www.ccontrols.com/
BACnet/IP to MS/TP Router or BACnet MS/TP Repeater - What is Best?
By: George Thomas, Contemporary Controls
Granted we are talking apples and oranges when we mention BACnet routers that operate at the network layer and BACnet repeaters that operate at the physical layer - but can one replace the other? BACnet MS/TP uses 2-wire EIA-485 transceivers, so it only seems logical that a simple EIA-485 repeater can be used to extend distances on MS/TP networks. However, there is another way of solving the distance issue and that is to use Contemporary Controls' BACnet/IP to MS/TP routers instead - thereby taking advantage of the building's existing Ethernet infrastructure. The BASrouter has one 10/100 Mbps Ethernet port that attaches to the BACnet/IP network and one isolated EIA-485 port that attaches to the BACnet MS/TP network. EIA-485 repeaters have two EIA-485 ports - each connected to a MS/TP segment. So what is the best way to extend distance? Read the full PDF to study the issues.
Link: http://www.ccontrols.com/pdf/Essentials0611.pdf
For more information on Reliable Controls please click http://www.reliablecontrols.com/
Employer of the Year times two
Over 500 Tectorians recently gathered at the VIATeC Technology Awards to applaud the technology community's success for making Greater Victoria a leader in advanced technology in Canada. With a late night TV talk show theme, complete with props and sidekicks, the night was filled with entertaining commentary, videos, and live music. For Reliable Controls® it was a banner night, winning the "Employer of the Year" category. Roland Laird was on hand to collect the hardware and thank the extended Reliable Controls® family for making our company a winning success.
Reliable Controls® was also the recipient of the Camosun College School of Trades and Technology "Co-op Employer of the Year" award given to the company that shines above all others in co-op work term feedback. James Puritch and Laszlo Orban were on hand to receive the award.
To view the awards, visit
http://www.reliablecontrols.com/corporate/awards.
EnOcean Wireless Integration
Reliable Controls® is pleased to announce the launch of a new product series that integrates EnOcean Wireless technology into the MACH-system. The initial launch of the Reliable Controls® wireless line currently consists of two devices, that when used together, can facilitate wireless EnOcean communication into any existing MACH-System without the need of software upgrades.
The SPACE-Sensor™ EnOcean (SSE) is a wireless and batteryless transmitter that resides in the occupant space. The SSE uses a photovoltaic cell to convert solar energy into electrical energy that is stored in the device. A fully charged SSE will continue to function in complete darkness for up to 7 days. Transmission rates can be DIP switch selectable from every 10, 60, or 100 seconds. Transmission distances can be from a maximum of 30 m (100 ft) line of sight, or 10 m through five commercial drywall walls, 2 brick walls, or two aero concrete walls.
The SMART-Sensor™ EnOcean Accesspoint (SSEA) is a transceiver that connects directly to any Reliable Controls® SMART-Net network. The SSEA can be added to any existing SMART-Net network and there is no need to upgrade firmware or software. Each SSEA can learn up to 18 different wireless points. Depending on the type of MACH controller used, 2 to 8 SSEAs can reside on the controller's SMART-Net.
Learn more about Reliable Controls® wireless integration @
http://www.reliablecontrols.com/products/wireless
For more information Trend Control Systems please click http://www.trend-americas.com
Trend's Open Network Node: A Powerful Integration Tool
Trend Control Systems (www.trend-americas.com) launched the Trend Open Network Node (TONN), a networking device that enables the Trend system to interface and integrate with third party systems like BACnet®, LONWORKS®, Mbus®, MODBUS®, SNMP® and KNX®. The TONN utilizes the Niagara AX Framework® to integrate HVAC systems and non-HVAC systems in a building.
The introduction of the TONN into Trend's product offering opens up new opportunities for interfacing and integrating into a customer's Building Energy Management System (BEMS). Using the Niagara AX Framework, the TONN can communicate to a variety of building systems including meters, boilers, access systems, and many more to create seamless control and communication throughout a building. By utilizing a TONN, a building or facility manager can now view, monitor and control all aspects of a building using a centralized Trend system thereby saving time and money with a reduction in repetitive and redundant supervisory actions.
"With the introduction of the TONN, Trend now has a more flexible means for allowing third party integration into a Trend Building Energy Management System," said Gene Jarvi, Trend's product marketing manager. "The TONN allows a facility manager or a building owner to have more control over their BEMS, and is a great addition to our product offering."
The TONN is available through authorized Trend Technology Centers (TTCs). For product ordering and technical information, contact your local Trend TTC, call Trend at 425.897.3900 or visit www.trend-americas.com.
Trend's TouchView-W Combines Wireless Monitoring with Sophisticated Technology and Intuitive Interface
Trend Control Systems USA (www.trend-americas.com) launched the TouchView-W, a BACnet®- based communicating sensor-controller with built-in humidity sensor and an integrated wireless receiver. The wireless receiver communicates to different combinations of sensors for occupancy and detection of doors and windows, and reports directly to preloaded applications. The TouchView-W offers incredible value with several input and output (I/O) points, 11 pre-programmed applications and an intuitive interface.
"The TouchView-W's factory-loaded applications and I/O combination-along with its built-in humidity sensor-are designed to fill a building owner's most common needs," said Gene Jarvi, Trend's product marketing manager. "Its flexibility and easy use makes the Touchview-W a particularly ideal tool for anyone who wants simple, cost effective control of their environment."
The addition of the wireless receiver to Trend's traditional TouchView controller minimizes installation costs of the physical install of the product by eliminating the need for multiple wire runs. Eleven pre-loaded applications simplify programming and engineering time while enabling additional energy savings. The decrease in both wiring requirements and programming efforts reduces commissioning times and increases cost savings for building owners.
As a configurable controller, the TouchView-W is ideally suited for specific and common jobs. Each application supports passive infrared (PIR) and Space Temperature setbacks, making the TouchView-W the perfect solution for any installation users require an easy-to-use interface to control their environment, including retail, restaurants, offices, dormitories, apartment homes and many more.
The TouchView-W is Trend's answer to a simplified direct digital control (DDC) system for small buildings. It can be installed as a stand-alone solution, or users can network multiple TouchView-W units to form a simplified, centralized DDC system with Trend's 963 Supervisor at the front end. The TouchView-W operates and schedules independently, and, when the timing is right, can be brought online as part of a BACnet communicating system.
The TouchView is available through authorized Trend Technology Centers (TTCs). For product ordering and technical information, contact your local Trend TTC, call Trend at 425.897.3900 or visit www.trend-americas.com.
About Trend Control Systems
For more than 30 years, Trend Control Systems www.trend-americas.com has offered reliable, easy-to-use products that support the life of any building and reduce life-cycle costs. With a worldwide distribution and support network in more than 50 countries, Trend Control Systems solutions easily integrate into other building systems, including lighting, fire and security/access. Trend Control Systems products include a complete line of fully programmable controllers containing both onboard web technologies and the standard BACnet protocol. For more information, visit www.trend-americas.com.
Connect

With the Experts
Have a question you can't find the answer to on our BTL or BACnet International FAQs? Click here to e-mail it to the Executive Office, or post it to Facebook, Twitter or LinkedIn.
Connect

Through Events - Facility Decisions 2011

ONLY TWO SPOTS LEFT in the BACnet International Pavilion at Facility Decisions 2011, October 11-12, 2011 in the Fabulous Las Vegas! Space is limited, so act now to ensure you are with the other leaders in the building automation controls network industry.

Why Exhibit At Facility Decisions?
Get instant access to the lucrative facilities market
Reach a new audience of facility professionals not seen at NFMT
Generate sales leads before, during and after the show
Close sales faster - Facility Decisions attendees are buyers, not tire kickers
Enhance your image and visibility among facility decision-makers
Use this high-visibility opportunity to introduce new products
The Event

Facility Decisions is a 2-day conference and expo covering the
entire building and facilities management industry. It includes:
Facility experts presenting over 50 free educational sessions
200 suppliers showcasing the latest innovations
in products & technology
Free networking events
Attendance
2,000 facility professionals from around the country
Executive-level decision makers (building owners, property managers, facility managers, engineering and maintenance managers, energy managers, developers, architects and contractors)
All building types (commercial office, government, medical, educational, hospitality and retail)
Please click here to download the sponsorship prospectus.
Please click here to download the exhibitor prospectus.
Please click here to download the floorplan.

Please contact Debbie Hanamann at debbie.hanamann@tradepress.com with questions.


Connect

With Opportunity
BACnet International Success Stories
BACnet International Success Stories is a free resource that provides a place to promote your successful projects that use BACnet in order to further knowledge and understanding of the BACnet protocol - essentially, mini case studies. Posters utilize a web form to upload the content, (narratives, photos, etc...) which is then reviewed by editors from BACnet International (primarily for errors) prior to public posting.
Once the BACnet Success Story is posted, it becomes a permanent, linkable record of the successful project.
Further, Success Stories:
Are automatically eligible for additional public recognition via BACnet International's Leader of the Pack Awards
Are featured in Cornerstones - BACnet International's monthly eNewsletter that goes out to 15,000+ members / subscribers
Are candidates for articles in the BACnet International Journal - BACnet International's printed / digital periodical
Submit your company's BACnet Success Story and take advantage of the free press!
New to this process? Don't know what you'll need?
Connect

With Opportunity

Click here for more information on BACnet International membership. Corporate and individual memberships available.
Connect

Globally
Broad Participation in the BACnet Interest Group Europe Plugfest
The manufacturers of automation products for building services tested the interoperability of their BACnet products on May 11th-13th. 21 companies from Europe, the USA and India were represented with 44 participants. It was the fifth Plugfest for the BACnet Interest Group Europe (BIG-EU). It was hosted by the Competence Center for Information and Communications Technology of the Saarland Chamber Crafts in Saarbrücken.
"As the leading European BACnet organization, we are pleased with the broad participation which also provides functionally reliable networks with the new generations of devices," said BIG-EU Advisory Board member Frank Schubert at the opening. The Plugfest was an open event by the BIG-EU, in which non-members participated for the first time. It offered the rare opportunity to network the products of different manufacturers in small alternating teams and test their communication behavior.
The 5th BIG-EU Plugfest underscores the effort by the industry to facilitate vendor-independent systems with its growing portfolio of products for building automation. They are an essential prerequisite for energy and cost-efficient supply systems in homes and buildings. The Plugfest makes the application of the BACnet standard (ISO 16484-5) even more reliable in practice - an effort that is worth it. Networking systems with BACnet is that much easier when equipping industrial and office buildings as well as hotels, hospitals, sports arenas, train stations and airports.
About the BIG-EU:
The BACnet Interest Group Europe e. V. (BIG-EU) promotes the application of the worldwide BACnet communication protocol ISO 16484-5 in European building automation and safety engineering. It was founded in 1998 by 18 companies dealing with building automation. Today it has 90 members from Austria, Belgium, Canada, Czech Republic, Denmark, England, Finland, France, Germany, Ireland, Italy, the Netherlands, Norway, Poland, Sweden, Switzerland and the USA. Goals of the BIG-EU include representing European interests in the development of BACnet standards and the exchange of information with the permanent BACnet committee SSPC 135 of ASHRAE and with the American BACnet Manufacturer Association (BMA). Additional goals include common marketing, qualification offers and the collective formulation of technical guidelines. For further information please visit: www.big-eu.org.
Press Contact:
MarDirect, Dortmund,
Bruno Kloubert,
E-Mail: kloubert@mardirect.de
Tel. +49 231 427867-31
Connect in Cornerstones

BACnet International Monthly Publication

BACnet International followers benefit from a new electronic monthly publication called

Cornerstones

. This publication will go to members of the BACnet community, connecting corporate, integrator, site, student and individual end-users (current distribution list over 15,000).

Cornerstones

is a unique publication in that we speak not only to engineering and contractor communities, but also to the facility professionals, managers, owners and beyond.



This is where you come in.
Connect.
If there is a best practice article, company news, product news or BACnet Success Stories you want to share, please send them to us. And don't leave out the photos! All submissions should be sent to info@bacnetinternational.org.