BACnet International Journal

Connect

With Members
Base Controls
Energy Control Services
Group 4 Technology Limited
Industrial Technology Research Institute
Strategic Equity Associates
T.E.C. Systems
Vacon Pic
Wheelock
For more information on our current members, please
For information on becoming a member, please
June 2011
Connect

With Success
Seattle Life Sciences Building

Seattle, WA, United States


Built in 1976, this 7-story facility (192,290 sq. ft.) is home to medical practitioners as well as research and biotech firms with names like Cellnetix Pathology, Theraclone Sciences, the Infectious Disease Research Institute, Dharma Therapeutics, the Fred Hutchison Cancer Research Center, and more. The facility is owned by Alexandria Real Estate Equities (ARE), the international leader of, and largest owner of, real estate in the life sciences industry.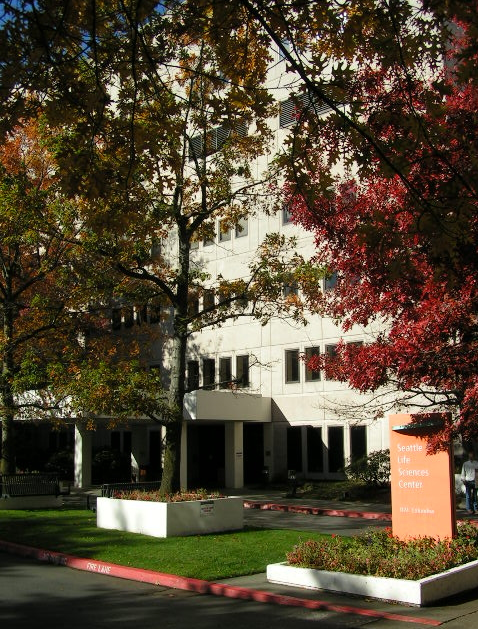 The building's mechanical systems have been served by a proprietary control system for many years. In more recent years, ARE representatives have desired a more open approach. As a result, a BACnet automation system from Alerton has been in place for a portion of the building. Still more recently, however, building needs have grown beyond that for which the automation system was intended.
Please click here for more information.
BACnet International members involved on the project include KMC Controls and Alerton .
Connect

With BACnet Community News
News/Product Releases
For more information Carrier please click here.
CCN or BACnet controls? We're committed to both!
As part of Carrier's ongoing commitment to state of the art building control systems and solutions, Carrier released the
i-Vu® Open Control System, which utilizes the BACnet open protocol standard for communications. This BACnet system is targeted toward meeting the expressed needs of Carrier's customers and also provides optimized system performance.
In addition, Carrier is continuing to support our Carrier Comfort Network (CCN) product line while also supporting the BACnet system in parallel.
New and existing CCN installations will continue to be supported by development resources to ensure that CCN systems are sustainable for their lifecycle. Carrier is committed to maintaining CCN systems and will continue to invest in ensuring that CCN installations remain viable for our customers.
In the future, Carrier will be also be enabling our new i-Vu Open user interface to talk to both our BACnet controllers and our existing CCN controllers. Although the current i-Vu Open user interface talks only to our BACnet controllers, future software upgrades to the i-Vu Open product line will allow us to support sites that have both CCN and BACnet controllers.
*BACnet® is a registered trademark of the American Society of Heating and Air-conditioning Engineers (ASHRAE)
For more information on Reliable Controls please click http://www.reliablecontrols.com/
Brilliant Touch
Reliable Controls® is pleased to announce the new Touch Screen Panel. Optimized to deliver high luminance and robust performance, the Touch Screen Panel (TSP) is a compact, fanless touch panel computer with an embedded Windows operating system ideal for Web browser, kiosk, and all other HMI touch applications.
The centerpiece of this product line is a 15" Panel-PC. Reliable Controls® spent a significant amount of time researching touch screens and we are confident that this product works very well with RC-Studio® 2.0. The TSP also comes with a 7-year service life from the manufacturer, which is to say it will not be phased out by the manufacturer for 7 years. Most consumer-based touch screen products are supported for less than a year. The manufacturer's warranty is two years. The TSP can also be purchased with an installed copy of RC-Studio® 2.0, at a discounted price. A 4-point VESA 75 mounting bracket for the TSP is an optional accessory.
Learn more about the Touch Screen Panel @ http://www.reliablecontrols.com/TSP
For more information Viconics please click http://www.viconics.com
Viconics is Making Building Control Retrofits Easy and Profitable!

Traditionally, upgrading existing fan coil line-voltage thermostats was expensive, complicated and had a poor return on investment. Extra components to upgrade (relays, transformers, controllers, sensors and network wiring) quickly dismissed many proposals. Fan coils remained controlled by stand-alone thermostats with little capacity for energy savings.

Now, the new Viconics retrofit solution changes all that! Our simple solution makes control retrofits easy and profitable by eliminating the need for extra components. You can use set point limitations, advanced occupancy routines, central scheduling and other functions offered by Building Automation Systems. The Viconics VTR7300 controllers are a cost-effective solution that increases your return on investment while improving building comfort.

VTR7300 controllers are available in both Network and Network Ready models and offer BACnet compatibility. They use existing thermostat wiring; can use an optional Integrated PIR motion sensor and optional wireless window and door switches. This retrofit solution is easy to integrate into many of today's Building Automation Systems by your favorite BAS contractor and opens new profitable opportunities in the Hospitality, Commercial, Healthcare, Government and Educational facilities markets.

For more Information on our latest retrofit solution, partners and technology sites please visit us at www.viconics.com or to speak with one of our sales representative send us and e-mail at sales@viconics.com or call us at (800) 563-5660.
Connect

With the Experts
Have a question you can't find the answer to on our BTL or BACnet International FAQs? Click here to e-mail it to the Executive Office, or post it to Facebook, Twitter or LinkedIn.
Connect

Through Events - Facility Decisions 2011

Reserve your booth now in the BACnet International Pavilion at Facility Decisions 2011, October 11-12, 2011 in the Fabulous Las Vegas! Space is limited, so act now to ensure you are with the other leaders in the building automation controls network industry.

Why Exhibit At Facility Decisions?
Get instant access to the lucrative facilities market
Reach a new audience of facility professionals not seen at NFMT
Generate sales leads before, during and after the show
Close sales faster - Facility Decisions attendees are buyers, not tire kickers
Enhance your image and visibility among facility decision-makers
Use this high-visibility opportunity to introduce new products
The Event

Facility Decisions is a 2-day conference and expo covering the
entire building and facilities management industry. It includes:
Facility experts presenting over 50 free educational sessions
200 suppliers showcasing the latest innovations
in products & technology
Free networking events
Attendance
2,000 facility professionals from around the country
Executive-level decision makers (building owners, property managers, facility managers, engineering and maintenance managers, energy managers, developers, architects and contractors)
All building types (commercial office, government, medical, educational, hospitality and retail)
Please click here to download the sponsorship prospectus.
Please click here to download the exhibitor prospectus.
Please click here to download the floorplan.

Please contact Debbie Hanamann at debbie.hanamann@tradepress.com with questions.


Connect

Through Events -
Electrical Building Technology Guangzhou
Electrical Building Technology Guangzhou
(Running concurrently with the
Guangzhou International Lighting Exhibition)
Guanzhou, China, 9-12 June, 2011
2010: 71,801 visitors / 117 countries
BACnet as enabler for open building automation opens new opportunities in the growing Chinese market. For this reason we offer you a joint BACnet booth to share not only with members of the Chinese BACnet community, but also with active members of the global BACnet community. The success of the two last Chinese BACnet Forums which took place in Beijing in 2010 and last October in Shanghai (see http://www.bacnetforum.org) confirms the vital interest of the Chinese market.
Rental of exhibition area, booth construction, exhibitor's fee (the company-related catalogue entry is not included in the exhibitor fee, and will be charged separately).
Panels including graphic design according to your specifications in the common graphic framework. The panels are suitable for mounting your equipment and devices.
Lockable sideboard for storage of brochures; space on the sideboard for laptops, etc.
Central BIG-CN Information desk
Neutral Chinese booth personnel at information counters, brochure display rack
Booth cleaning
2 exhibitor passes (additional exhibitor passes available)
Exibition fee
The exhibition fee is € 3,800 (VAT will be added).
Booking
The sites at the booth will be allocated in the order of applications, according to the date on the fax.
Deadline for applications
The deadline for bookings is 26 April, 2011.
If you need any further assistance please feel free to contact china@mardirect.de
Connect

With Opportunity
BACnet International Success Stories
BACnet International Success Stories is a free resource that provides a place to promote your successful projects that use BACnet in order to further knowledge and understanding of the BACnet protocol - essentially, mini case studies. Posters utilize a web form to upload the content, (narratives, photos, etc...) which is then reviewed by editors from BACnet International (primarily for errors) prior to public posting.
Once the BACnet Success Story is posted, it becomes a permanent, linkable record of the successful project.
Further, Success Stories:
Are automatically eligible for additional public recognition via BACnet International's Leader of the Pack Awards
Are featured in Cornerstones - BACnet International's monthly eNewsletter that goes out to 15,000+ members / subscribers
Are candidates for articles in the BACnet International Journal - BACnet International's printed / digital periodical
Submit your company's BACnet Success Story and take advantage of the free press!
New to this process? Don't know what you'll need?
Connect

With Opportunity

Click here for more information on BACnet International membership. Corporate and individual memberships available.
Connect in Cornerstones

BACnet International Monthly Publication

BACnet International followers benefit from a new electronic monthly publication called

Cornerstones

. This publication will go to members of the BACnet community, connecting corporate, integrator, site, student and individual end-users (current distribution list over 15,000).

Cornerstones

is a unique publication in that we speak not only to engineering and contractor communities, but also to the facility professionals, managers, owners and beyond.



This is where you come in.
Connect.
If there is a best practice article, company news, product news or BACnet Success Stories you want to share, please send them to us. And don't leave out the photos! All submissions should be sent to info@bacnetinternational.org.