BACnet International Journal

Connect

With Members
Base Controls
Energy Control Services
Group 4 Technology Limited
Industrial Technology Research Institute
Strategic Equity Associates
T.E.C. Systems
Vacon Pic
Wheelock
For more information on our current members, please
For information on becoming a member, please
Connect

With Opportunity

Click here for more information on BACnet International membership. Corporate and individual memberships available.
Connect

With Success
The Metropolitan Museum of Art

New York, NY, United States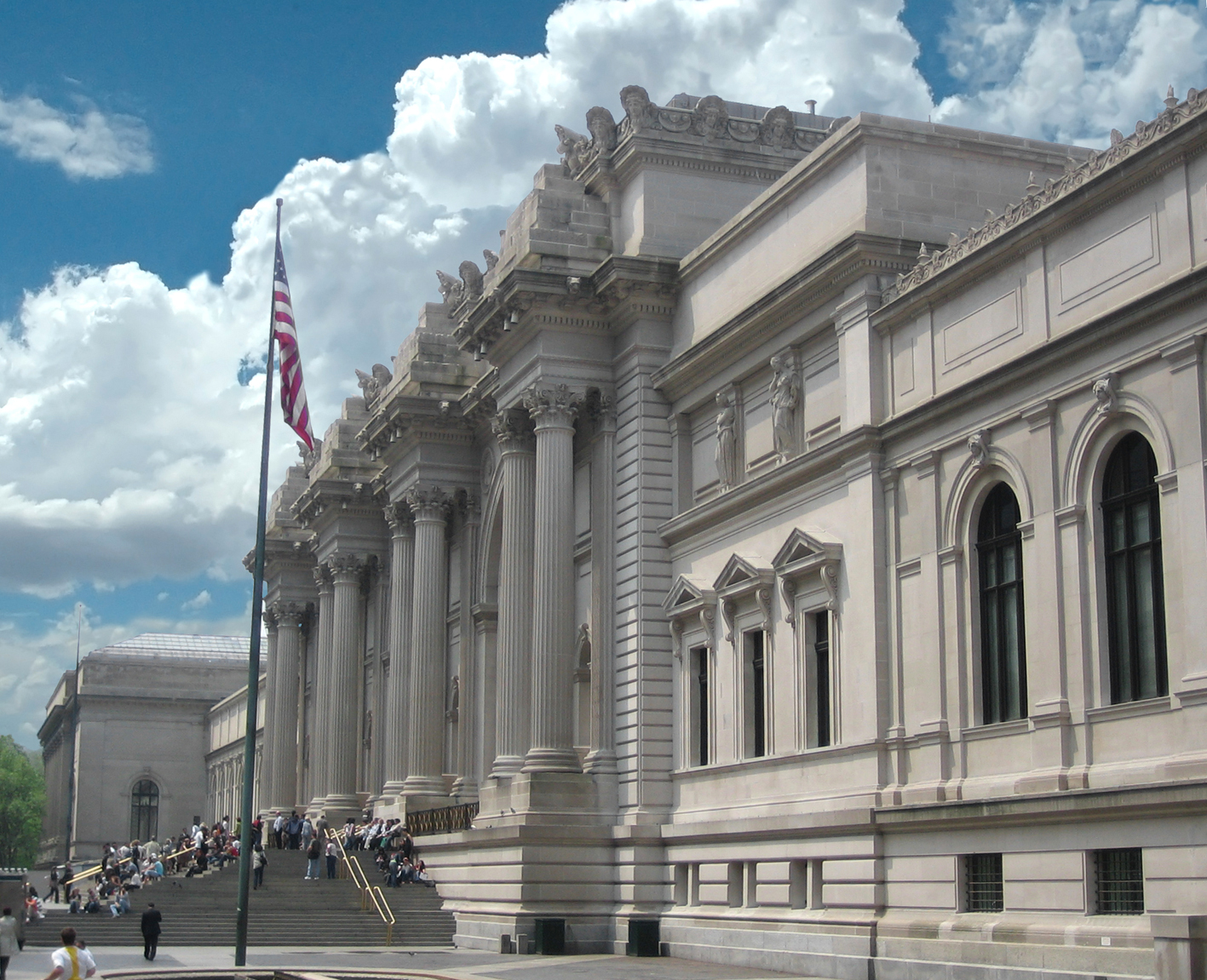 The MACH-Global™ controllers installed at the Metropolitan Museum of Art reside on a dedicated Cisco Layer 3 network on copper and fibre optic media which allow for Virtual Private Networking used for remote access to BMS equipment. With the installation of a Reliable Controls® MACH-System, the museum is able to integrate HVAC and lighting control by using Iconics Genesis 32 HMI with BACnet® to OPC servers and integrate with Koyo PLC's and Staefa System II architecture.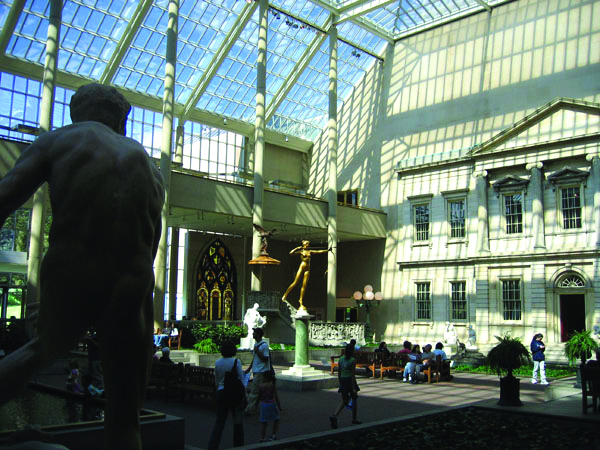 The installation has made real-time s
ystem I/O available over a
dedicated TCP/IP network. Mainitaining temperature and humidity is critical in preserving priceless art collections, conservation areas, and art storerooms.
Please click here for more information.
BACnet International members involved on the project include Reliable Controls and Siemens.
Connect

With BACnet Community News
News/Product Releases
American Auto-Matrix has made obtaining BTL listed BACnet Controls easier than ever for the HVAC community. With the launch of the new http://www.bacnetcontrol.com, HVAC companies can order Fancoil, Heatpump, Rooftop and VAV controls, as well as STATs, Touch Screen Displays (BBC-SD), and Network Devices direct from the site's listed distributors.
BACnetcontrol.com provides a wealth of information about the SmartOne line of controls and free downloadable Configuration Wizard software. Visit http://www.bacnetcontrol.com today and learn how to become the SmartOne.
Please click here for more information about American Auto-Matrix.

~~~~~~~~
Blue Ridge Expands BACnet Retrofit Offering for Legacy Systems
After more than a decade of successfully providing customers with brain transplants for proprietary relay panels, Blue Ridge announces the expansion of its retrofit offering to now include Retrofit Interiors. Blue Ridge's Retrofit Interior is a UL Listed drop in replacement on a common back plate that includes a BACnet brain transplant and Lighting Tough Relays (LTR) for the following legacy relay panels:
Retrofit Interiors are compatible with:
Leviton Controlkeeper
Lithonia Lighting - Switchkeeper and Watchkeeper
PCI Lighting Control - Switchkeeper, Watchkeeper, and Controlkeeper
Siemens LCP 2000
Trane Tracer Lighting Control Panel
To learn more, visit us on the web at: http://www.brtint.com
~~~~~~~
Question:
I understand that Carrier offers factory installed controls. What are the advantages?
Answer:
Factory-installed controls offer many advantages, including:
Reduced installation costs
Controllers installed in the factory are much more cost effective due to assembly line techniques. You do not have to pay personnel to field install these controllers with custom programming that has not been factory tested.
Utilizing factory tested programs ensures the equipment is controlled in a manner that is consistent with the design and intent of the equipment.
Parameter-driven Programming
You can easily understand parameter-driven programming without custom code. Custom code is often written in a cryptic manner without documentation, which forces you to spend extra funds subcontracting to the original installer.

Plus...
Factory-mounted controllers ensure that the equipment operates exactly as designed.
Third party controllers can operate inefficiently, causing equipment damage and premature wear and tear, due to starting and stopping the equipment excessively.
-Contributed by:
Carl Hasselbring, Koch Air
Carrier Distributor-St. Louis, MO
Please click here for more information on Carrier Corporation.
~~~~~~~
NEW Skorpion Diagnostic Switch Teams Up with Wireshark
Frank Schubert of MBS GmbH had an interesting article in the February 2011 issue of BACnet International Journal entitled BACnet Protocol Analysis Using Wireshark. This free open-source software is very popular when analyzing protocols over Ethernet and as the article points out, it can be used to analyze BACnet MS/TP traffic as well. In order to monitor network traffic, your tool needs to be able to see the network traffic which is tricky with a switched-Ethernet network. Ethernet switches will pass directed messages only between devices party to the message. This means that a protocol analyzer attached to a port on the same Ethernet switch that is passing the message will not see the message. In the article Frank suggests three ways to connect a computer running Wireshark to the network being monitored while avoiding the switched-Ethernet problem.
The first method is to use an Ethernet hub but as he says installing a 10 Mbps hub on a system that was operating at 100 Mbps forces a lower throughput. The resulting system is no longer reflective of the system without the hub. We would also add that finding an Ethernet hub is difficult anyway.
The second approach is adding a passive Test Access Point (TAP). He says this approach is pricy.
The third approach, which he recommends, is to use a switch with port-mirroring. Port-mirroring is a feature that is found in managed switches and Contemporary Controls' managed switches have this feature. With port-mirroring, a port on the switch can be configured to see all the traffic on a designated port. The computer running Wireshark attaches to the mirrored-port and the operator changes the designated port based upon what port on the switch he wants to monitor. Frank suggests that a switch with port-mirroring capability be installed in each equipment room that has devices attached to the IT backbone.
We suggest that there is a fourth option and that is Contemporary Controls' EISK5-100T/H Diagnostic Switch. As we mentioned in the last newsletter, the Diagnostic switch retains ALL the features of an unmanaged switch such as auto-negotiation and auto-MDIX except for one significant feature - it does not learn. Because it does not update its database of source MAC addresses and switch port pairings, the Diagnostic Switch continues to flood all ports with messages as if they were broadcast messages. This allows protocol tools such as Wireshark to capture any network traffic that goes through the switch regardless of the port location of the traffic. The Diagnostic Switch only has five ports so if more ports are needed, Diagnostic Switches can be cascaded.
Active Test Access Point - Here is a suggestion for your next project. Instead of installing a managed switch with port-mirroring in each equipment room, install a five-port Diagnostic Switch in each control panel that has an Ethernet connected BACnet building controller (B-BC). Just about all the traffic you would be interested in is going to be related to the building controller. Insert the Diagnostic Switch between the building controller and the IP network. If the building controller is located at the end of a single Ethernet drop, the Diagnostic Switch will act as a three-port active tap with one connection to the building controller, one connection to the IP network and one connection reserved for a protocol tool such as Wireshark running on a laptop. In fact with this setup you gain two additional spare ports. It is not necessary to leave the laptop connected. Just connect it when you need to. The Diagnostic Switch is active in the network at all times but will not reduce any communications throughput other than the normal latency of a store-and-forward Ethernet switch. Just plug in you laptop when you want to do protocol analysis, configure a device on-line or to observe web pages. It is very convenient and the Diagnostic Switch is priced the same as a standard five-port unmanaged switch.
If the building controller is located mid-span of the IP network with a backbone connection coming into the control panel and exiting the control panel, use the Diagnostic Switch for all connections leaving two spare connections - one for the laptop and one additional spare. You can also use the spare port for connection to another control panel. With either of these situations you will be able to observe all traffic from all ports but throughput could be impacted due to the flooding of traffic. However, with modest traffic you might not even notice the difference plus you gain the convenience of having a network diagnostic port ready at all times to be used.
Visit the Skorpion Diagnostic Switch product page to learn more.
~~~~~~~
OEMCtrl's BTL Listed I/O Zone 560 controller delivers powerful control and communications features all in a compact, economical package. Highly flexible, yet easy-to-use programming tools allow customization for a wide variety of small equipment applications. Fully capable of operating in a 100% stand-alone control mode, the I/O Zone 560 can connect to a Building Automation System (BAS) using any of today's most popular protocols, such as BACnet, Modbus, N2, and LonWorks. The I/O Zone 560 also supports communication to OEMCtrl's line of intelligent space sensors and keypad/display units.
Key Features
5 digital outputs (relayed)
6 universal inputs
Built-in, DIP switch selectable protocols
Stand-Alone or BAS integrated operational modes
On-board battery-backed real-time clock
Custom-programmable using our powerful Eikon®LogicBuilder graphic programming tool
Sample Applications
Visit OEMCtrl to l­earn more
~~~~~~
BACnet scalability at the heart of new system and component capabilities
Siemens Industry, Inc. has enhanced its line of APOGEE® and TALON® Building Automation Systems to include BACnet web-based remote system monitoring, commanding, alarm management, scheduling and trending functions. The new BACnet enhancements also improve operator efficiency and convenience with browser-based internet system access and control functionality.
New features include controller-based BACnet web pages for viewing, commanding and monitoring system information. Local and remote access to configure and edit the Web-based controller database has also been added, as well as cost saving BACnet MS/TP programmable controllers, remote I/O and a local controller user interface. The Web browser feature also mitigates the necessity for a dedicated PC based workstation through its simple-to-use interface. Any PC or laptop connected to the Internet can access the controller database and maintain system control remotely.
"The APOGEE and TALON product lines specifically address the growing need for sophisticated, standard protocol based controls," says Nancy Stein, director, Product Management, Siemens Industry, Inc. "The improvements provide the flexibility to meet existing and emerging control requirements for smaller buildings and systems, as well as enable it to grow and be part of the largest campuses and systems."
BACnet, the HVAC industry standard network protocol, delivers system-wide control and operations management through a single interface. The APOGEE and TALON BACnet web based systems are comprised of all BTL (BACnet Testing Laboratories) certified components, including a BAS workstation, a plug and play controller embedded web server and field level network architecture. Both systems are built on open-protocol platforms, and can seamlessly link BACnet, LonTalk, Modbus and other common open-protocol devices into a single, robust control system.
Please click here for more information on Siemens Building Technologies.
~~~~~~~
The Viconics VBZS BACnet® Zoning System has been specifically designed to bring a simple scalable BACnet® solution to the commercial mid-market without the cost associated with typical DDC type zoning systems.
The system is comprised of two main components: the VZ7200 pressure dependent VAV controller and the VZ7656, which serves as a master-scheduler, rooftop unit controller, static pressure bypass controller, and status display via the local LCD user interface. The VZ7200 can be ordered with an on-board PIR (Passive Infra Red) occupancy sensor. The PIR allows for control of demand based occupancy strategies, further optimizing the controller to be able to provide greater energy savings to unoccupied zones during scheduled occupancy periods.
Together, these components work to provide exceptional comfort and system performance rivaling more costly and complex programmable automation systems and can be installed at a fraction of the total installed cost of a comparable system. System set-up, installation and commissioning have been simplified by eliminating the need for separate commissioning equipment or tools. All necessary configuration, addressing, zone-weighting etc., is accomplished via the local LCD interface included on all components of the system. BACnet® object mapping is seamlessly accomplished without the need for complex programming tools.
The most unique feature of the zoning system is its scalability. A single Roof Top Unit can support up to 64 individual zones.
The VBZS offers owners unparalleled flexibility through the use of the open BACnet® communication protocol. The system can be complimented with your choice of BACnet® controllers or graphical workstation software. Moreover, since no other programming tools are required, mechanical service technicians can quickly and easily service the system without support from other controls vendors.
For more information on the VBZS and other Viconics BACnet® products please visit us online at http://www.viconics.com.
Connect

Through Events - Facility Decisions 2011

Reserve your booth now in the BACnet International Pavilion at Facility Decisions 2011, October 11-12, 2011 in the Fabulous Las Vegas! Space is limited, so act now to ensure you are with the other leaders in the building automation controls network industry.

Why Exhibit At Facility Decisions?
Get instant access to the lucrative facilities market
Reach a new audience of facility professionals not seen at NFMT
Generate sales leads before, during and after the show
Close sales faster - Facility Decisions attendees are buyers, not tire kickers
Enhance your image and visibility among facility decision-makers
Use this high-visibility opportunity to introduce new products
The Event

Facility Decisions is a 2-day conference and expo covering the
entire building and facilities management industry. It includes:
Facility experts presenting over 50 free educational sessions
200 suppliers showcasing the latest innovations
in products & technology
Free networking events
Attendance
2,000 facility professionals from around the country
Executive-level decision makers (building owners, property managers, facility managers, engineering and maintenance managers, energy managers, developers, architects and contractors)
All building types (commercial office, government, medical, educational, hospitality and retail)
Please click here to download the sponsorship prospectus.
Please click here to download the exhibitor prospectus.
Please click here to download the floorplan.

Please contact Debbie Hanamann at debbie.hanamann@tradepress.com with questions.


Connect

Through Events -
Electrical Building Technology Guangzhou
Electrical Building Technology Guangzhou
(Running concurrently with the
Guangzhou International Lighting Exhibition)
Guanzhou, China, 9-12 June, 2011
2010: 71,801 visitors / 117 countries
BACnet as enabler for open building automation opens new opportunities in the growing Chinese market. For this reason we offer you a joint BACnet booth to share not only with members of the Chinese BACnet community, but also with active members of the global BACnet community. The success of the two last Chinese BACnet Forums which took place in Beijing in 2010 and last October in Shanghai (see http://www.bacnetforum.org) confirms the vital interest of the Chinese market.
Rental of exhibition area, booth construction, exhibitor's fee (the company-related catalogue entry is not included in the exhibitor fee, and will be charged separately).
Panels including graphic design according to your specifications in the common graphic framework. The panels are suitable for mounting your equipment and devices.
Lockable sideboard for storage of brochures; space on the sideboard for laptops, etc.
Central BIG-CN Information desk
Neutral Chinese booth personnel at information counters, brochure display rack
Booth cleaning
2 exhibitor passes (additional exhibitor passes available)
Exibition fee
The exhibition fee is € 3,800 (VAT will be added).
Booking
The sites at the booth will be allocated in the order of applications, according to the date on the fax.
Deadline for applications
The deadline for bookings is 26 April, 2011.
If you need any further assistance please feel free to contact china@mardirect.de
Connect

With Opportunity
BACnet International Success Stories
BACnet International Success Stories is a free resource that provides a place to promote your successful projects that use BACnet in order to further knowledge and understanding of the BACnet protocol - essentially, mini case studies. Posters utilize a web form to upload the content, (narratives, photos, etc...) which is then reviewed by editors from BACnet International (primarily for errors) prior to public posting.
Once the BACnet Success Story is posted, it becomes a permanent, linkable record of the successful project.
Further, Success Stories:
Are automatically eligible for additional public recognition via BACnet International's Leader of the Pack Awards
Are featured in Cornerstones - BACnet International's monthly eNewsletter that goes out to 15,000+ members / subscribers
Are candidates for articles in the BACnet International Journal - BACnet International's printed / digital periodical
Submit your company's BACnet Success Story and take advantage of the free press!
New to this process? Don't know what you'll need?
Connect

With BACnet International Volunteers
Maria Pensato
Marketing Coordinator, Viconics Electronics, Inc.
BACnet International Marketing Committee
Maria Pensato is the Marketing Coordinator at Viconics Inc, a leading edge manufacturer of network-ready and networked communicating wall-mounted temperature controllers.
Maria has developed leading marketing strategies in the HVAC industry for over 6 years. She first became an active member of the BACnet International marketing committee along with her Viconics colleagues in 2007 and helped to organize the first BACnet conference in Phoenix, AZ.
When Maria is away from Viconics, she keeps busy with her new family; her husband of 3 years and 17-month old boy.
Why does Maria volunteer with BACnet International?
"The BACnet protocol plays an important role in the Viconics product line and being involved directly with the BACnet marketing committee allows us to stay at the cutting edge of the latest BACnet developments. The BACnet marketing committee is another mechanism for Viconics to build stronger relationships with other BACnet users as well as increase awareness for both parties."
Connect in Cornerstones

BACnet International Monthly Publication

BACnet International followers benefit from a new electronic monthly publication called

Cornerstones

. This publication will go to members of the BACnet community, connecting corporate, integrator, site, student and individual end-users (current distribution list over 15,000).

Cornerstones

is a unique publication in that we speak not only to engineering and contractor communities, but also to the facility professionals, managers, owners and beyond.



This is where you come in.
Connect.
If there is a best practice article, company news, product news or BACnet Success Stories you want to share, please send them to us. And don't leave out the photos! All submissions should be sent to info@bacnetinternational.org.