BACnet International Journal

Connect

With Members
Base Controls
Energy Control Services
Group 4 Technology Limited
Industrial Technology Research Institute
Strategic Equity Associates
T.E.C. Systems
Vacon Pic
Wheelock
For more information on our current members, please
For information on becoming a member, please
Connect

to Enhance Learning
Call for Presentations:
Facility Decisions 2011
We're looking for standouts in the industry to participate in the BACnet International education track at Facility Decisions 2011. If you have a presentation (or an idea for a presentation!) in which you can share your expertise with the facility managers from across settings- commercial, government, medical, industrial and educational buildings. Help create quality content to educate about the latest trends and emerging best practices.
If you are interested in being a presenter, please e-mail sarah@bacnetinternational.org by close of business on March 21, 2011 with your session title and summary/learning objectives.
Connect

With Opportunity
Special BACnet Report Featured in April's Maintenance Solutions
BACnet: Roadmap for Successful BAS Upgrades
The sponsored section (written in conjunction with BACnet International) will walk managers through important post-installation issues to help them provide guidance and input during specification.
Click to read more on topics, advertiser bonuses, etc.
Hurry - deadline has been extended to tomorrow, Friday, March 11.
For additional information, contact Brad Ehlert at brad.ehlert@tradepress.com or 414-228-7703.
Connect

With Opportunity
BACnet International Success Stories
BACnet International Success Stories is a free resource that provides a place to promote your successful projects that use BACnet in order to further knowledge and understanding of the BACnet protocol - essentially, mini case studies. Posters utilize a web form to upload the content, (narratives, photos, etc...) which is then reviewed by editors from BACnet International (primarily for errors) prior to public posting.
Once the BACnet Success Story is posted, it becomes a permanent, linkable record of the successful project.
Further, Success Stories:
Are automatically eligible for additional public recognition via BACnet International's Leader of the Pack Awards
Are featured in Cornerstones - BACnet International's monthly eNewsletter that goes out to 15,000+ members / subscribers
Are candidates for articles in the BACnet International Journal - BACnet International's printed / digital periodical
Submit a your company's BACnet Success Story and take advantage of the free press!
New to this process? Don't know what you'll need?
Connect

With Success
The Balfour Building

Toronto, Ontario, Canada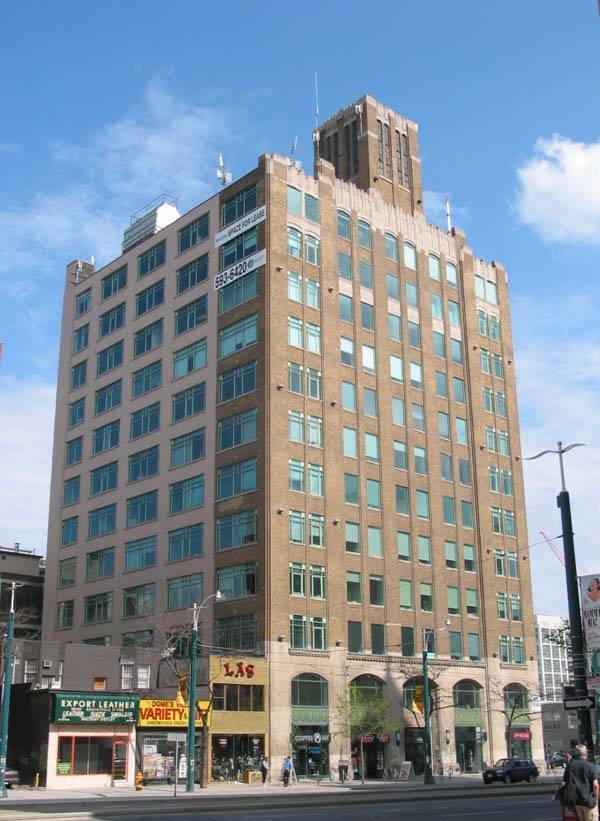 Designed in 1930 by the world renowned architect Benjamin Brown, the Balfour Building stands as one of the premier historical structures in the heart of downtown Toronto. Located on the corner of Adelaide and Spadina Avenue, just north of Lake Ontario, the 12-story, 120,000 sq. ft. high-rise is nestled in Toronto's revitalized Entertainment and High Tech District. Comprised of both commercial office and retail space, tenants are drawn to the interesting character of the building as well as the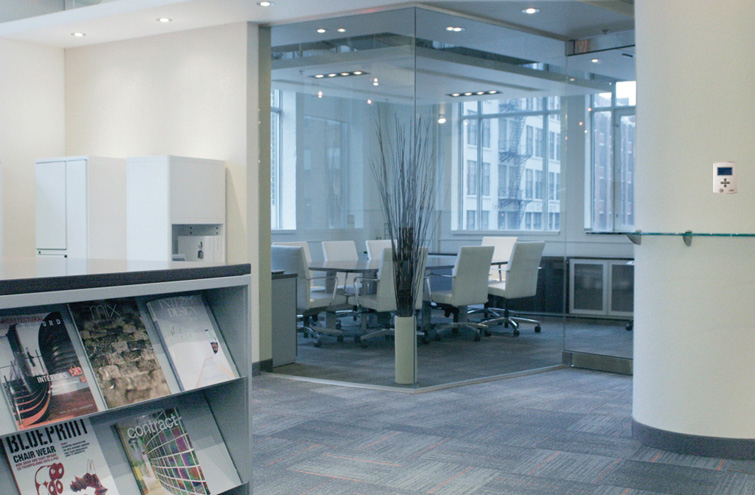 amenities of the area. In fact, the building is much like the city itself: historic but hip, refined but relaxed, cultured but comfortable.
Click here to read about the system solution and results.
Connect

Through Events - BACnet International @ NFMT
Join us at NFMT March 15 - 17 in Baltimore, Maryland! Visit the BACnet International booth at #1383, or check out one of the four education sessions on Wednesday, March 16. Sessions include BACnet Fundamentals 101, Integration and Interoperability Opportunities with BACnet, and Networked Controls.

Click here for schedule and more information.

Connect

Through Events -
NFMT Partners with EGSA for the Power Source Pavilion 2012
Trade Press Media Group and Electrical Generating Systems Association (EGSA) Partnership Expands Educational Opportunities and Exhibit Hall
Trade Press Media Group and the Electrical Generating Systems Association (EGSA) today announced they are uniting to provide the latest information on the advances and effectiveness of onsite power at NFMT 2012. This no-cost event will be held March 13-15, 2012, at the Baltimore Convention Center.
As part of the partnership, a new educational track will be developed to provide facility professionals with key onsite power strategies including peak shaving, cogeneration, uninterruptible power supply, and alternative power sources such as wind, solar, and fuel cells.
"We are excited about this new partnership with EGSA, as the new Power Source Pavilion will add significant value to the buyers and sellers of on-site power solutions at NFMT 2012," said Todd Kotlarek, director of live events for Trade Press Media Group. "As the world's largest organization exclusively dedicated to on-site power generation, EGSA's contribution to the NFMT exhibit hall will empower our attendees with knowledge and connections that are otherwise hard to come by."
"We are always looking for new opportunities to promote and educate the value and importance of on-site power generation," added John Kelly, Jr., of EGSA. "By partnering with Trade Press Media Group, we're able to leverage the NFMT brand and introduce the Power Source Pavilion and expand awareness of on-site power issues and strategies to a built-in audience at the NFMT Show."
Fore more information on NFMT, visit http://www.NFMT.com.
For more information on EGSA, visit http://www.EGSA.org.
About Trade Press Media Group
Trade Press Media Group owns and publishes Building Operating Management and Maintenance Solutions magazines, FacilitiesNet.com, an online portal for the facilities industry, and FacilityZone.com -- the premier vertical search engine for building owners and facility managers. More than 100,000 facility professionals rely on these information products to help them manage and operate their buildings at peak efficiency.
With its partner ROC Exhibitions of Lisle, Ill., Trade Press Publishing also owns and manages NFMT, which is four trade shows under one roof: National Facilities Management & Technology Conference and Exposition, Maintenance Solutions Expo, GreenTech Expo and Safe Buildings Expo. The joint venture also produces the Facility Decisions and the new Facilities Mexico tradeshows. For more information on NFMT, visit http://www.nfmt.com.
About ROC Exhibitions
ROC Exhibitions, Lisle, Ill., produces eight trade shows annually in the United States and Mexico. ROC also produces events that serve the fields of fire-and-life safety, law enforcement and security, metalworking, plastics fabrication, assembly technology and electronics manufacturing.
About EGSA
The Electrical Generating Systems Association (EGSA) is the world's largest organization exclusively dedicated to On-Site Power Generation. The Association is comprised of over 700 companies-Manufacturers, Distributor/Dealers, Contractors/Integrators, Manufacturer's Representatives, Consulting & Specifying Engineers, Service firms, End-Users and others-throughout the U.S. and around the world that make, sell, distribute and use On-Site Power generation technology and equipment, including generators, engines, switchgear, controls, voltage regulators, governors and much more.
The Association aggressively promotes contact with others in the industry and affords each Member an opportunity to make an impact on the industry through annual meetings and trade shows. EGSA also encourages the exchange of ideas and information for the mutual benefit of its Members, the industry and end-users of On-Site Power Generation Systems and serves as a source of information, education and training while actively promoting professionalism, communication and international cooperation. Lastly, EGSA is a leading authority in the development and monitoring of performance standards for the On-Site Power Industry. For more information on EGSA, visit http://www.EGSA.org.
###
Contacts:
Cory Ampe
Public Relations Manager
Trade Press Media Group
Tel: 414-228-7701, ext. 448
Jalane Kellough
Executive Director
EGSA
Tel: 561-750-5575
Connect

With BACnet Community News
News Releases
Are you an equipment manufacturer that is new to the programmable controls or Building Automation Systems integration world?
Do you want to get up and running quickly but are not sure where to start?
What if you could build your entire control sequence, Building Automation System points list and control program in 2 minutes without knowing a thing about programming? That's exactly what
Equipment Builder does.
Created specifically for typical HVACRL control applications, Equipment Builder has an extensive library of pre-engineered solutions to that can be used as-is, or easily modified to meet special requirements. You can build entire control programs with drop down and check boxes - auto generating all of the control logic and objects. Then, if you want to make an adjustment, sophisticated graphical programming tools are at your finger tips making control programming simple and time efficient. Our library of pre-engineered solutions comprises advanced control algorithms and can easily be tailored to your building's mechanical HVAC systems, ensuring precise control and comfort.
Watch a chilled water control program get built in 60 seconds.
Don't line code... Don't build it from scratch - Use Equipment Builder.
For more information: http://www.OEMCtrl.com
Reliable Controls® is pleased to announce the official release of the fully programable MACH-ProWeb™ (MPW) BACnet® Building Controller (B-BC) with a built-in Web server and operator interface. The MACH-ProWeb™ is designed to meet and exceed the requirements of a BACnet® Operator Workstation (B-OWS).
The Reliable Controls® MACH-ProWeb™ combines the field controller, configurable Web server, and browser driven workstation into a single device which is simple to use, flexible to engineer, and highly economical. In fact, the MACH-ProWeb™ is the first three-in-one device of its kind, combining B-BC, B-OWS, and Web server capabilities into a single package with an installed footprint of a typical building controller.
Program the MACH-ProWeb™ point database, Control-BASIC sequence, and graphics just as you
would for any other Reliable Controls® product. The MACH-ProWeb™ is a fully functional BACnet® Building Controller (B-BC). Using the MACH-ProWeb Tools in RC-Studio® 2.0, it is extremely simple to select and post resource files to the MPW and manage future changes.
The MPW interface provides total functionality required for day-to-day building operations Using a standard browser (IE 8, Firefox 3, Chrome 5, Safari 5, or higher) on a PC or Mac, enter the URL of the MACH-ProWeb™ and navigate through the system to access and print point values, alarms, schedules, trend logs, runtime logs, and audit trails.
The AHR Expo and its co-sponsors, ASHRAE and AHRI, recently recognized the MACH-ProWeb™ with an Honorable Mention designation in the Building Automation Category of the 2011 AHR Expo Innovation Awards Competition. A panel of industry professionals, selected for their knowledge and expertise in HVACR, found the MACH-ProWeb™ to be worthy of this industry-coveted recognition.
Find out about the MACH-ProWeb™ on the Reliable Controls® website @
Connect

Globally
Open Building Automation Forum in London
UK reaches out for BACnet
The intelligent building market in the UK reaches out for BACnet. A unique independent BACnet Forum takes place in London on April 13th. The BACnet Interest Group Europe (BIG-EU) will meet the growing demand for the capabilities of the ISO standard 16484-5 in terms of green buildings, system integration and retrofitting. Partners are the Chartered Institution of Building Services Engineers (CIBSE) and the Building Controls Industry Association (BCIA).
The forum has the goal of "Increasing the Value of Properties with BACnet". Best practices in the United Kingdom and abroad will be reported. The future positioning of the standard, including details on the latest updates, will round out the program together with an exhibition of the newest controllers and workstations that provide open communication.
Comprehensive information about the BACnet Forum London can be obtained here.
Connect

With BACnet International Volunteers
Roy Kolasa
Honeywell International
BACnet International Education Committee Co-Chair, Marketing Committee Member
Honeywell supports open system integration via BACnet to help customers reduce operational costs, and maximize productivity and comfort. Serving on the BACnet Marketing Committee allows me to stay dialed into to the latest technology and applications, and provides many opportunities to educate others on the benefits of implementing BACnet and BTL-listed products.
See Roy present BACnet Fundamentals 101 at NFMT Wednesday, March 16 at 9:00 AM in room 330 and 3:10 PM in room 330.
Connect in Cornerstones

BACnet International Monthly Publication

BACnet International followers benefit from a new electronic monthly publication called

Cornerstones

. This publication will go to members of the BACnet community, connecting corporate, integrator, site, student and individual end-users (current distribution list over 15,000).

Cornerstones

is a unique publication in that we speak not only to engineering and contractor communities, but also to the facility professionals, managers, owners and beyond.



This is where you come in.
Connect.
If there is a best practice article, company news, product news or BACnet Success Stories you want to share, please send them to us. And don't leave out the photos! All submissions should be sent to info@bacnetinternational.org.