Connect

in Cornerstones
Connect

With Members
Welcome New Members!
TouchPlate (Silver) Rovisys (Integrator)

Platinum Members
Gold Members
Silver Members
Corporate Affiliate Members
Integrator Members
Control Technologies, Inc

SITE Members
Base Controls
Energy Control Services
Group 4 Technology Limited
Industrial Technology Research Institute
Strategic Equity Associates
T.E.C. Systems
Vacon Pic
Wheelock
For more information on our current members, please
click here
.
For information on becoming a member, please
click here
.
Cornerstones

BACnet International Monthly Publication

BACnet International followers now benefit from a new electronic monthly publication called

Cornerstones

. This publication will go to members of the BACnet community, connecting corporate, integrator, site, student and individual end-users (current distribution list over 15,000).

Cornerstones

is a unique publication in that we speak not only to engineering and contractor communities, but also to the facility professionals, managers, owners and beyond.



This is where you come in.
Connect.
If there is a best practice article, company news, product news or BACnet Success Stories you want to share, please send them to us. And don't leave out the photos! All submissions should be sent to info@bacnetinternational.org.
Connect

With Success
Melbourne Cricket Ground

Melbourne, Australia

The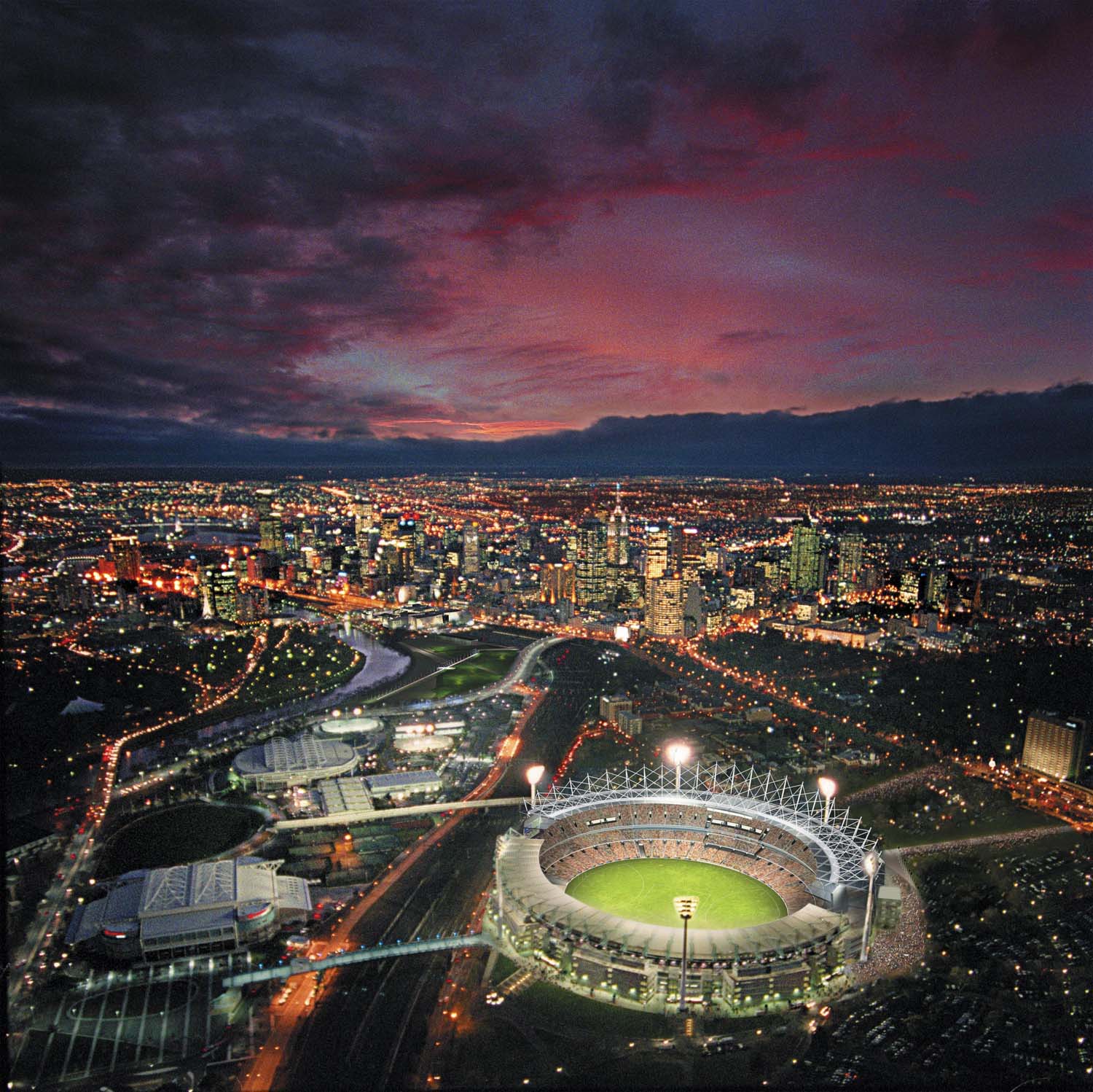 Melbourne Cricket Ground (MCG) is Australia's best known sporting
facility. With its renowned atmosphere, history of grand finals and test matches, the MCG is a sporting arena that has commanded the affection of generations since 1853. The 'G' has undergone many changes over the last 150 years, the most recent of which is the $430 Million Northern Stand redevelopment.
This project was staged over 4 years, beginning in 2005 with final works being undertaken last year. There were 10 separate "jobs" undertaken which aligned with construction of the Northern stand, and the Southern stand. The major stand HVAC works were timed to coincide with the 2006 Commonwealth Games, with smaller projects for Cool Rooms, The National Sports Museum, and lighting following between 2007 and 2009.
Click here to read more
Connect

Through Events
The BACnet International BACnet Testing
Laboratories Work hosted manufactures of BACnet products to attend the 2010 Interoperability Workshop at the Westin Atlanta Perimeter North Hotel in Atlanta, GA. The eleventh annual BACnet Interoperability Workshop hosted this year by BACnet International concludes today. This event permits vendors to test their BACnet products in a neutral and friendly environment with BACnet devices from other vendors. This year more than 98 BACnet engineers representing 37 companies attended the workshop and improved their BACnet implementations and testing methods.

Click here for more information >>
Click here to view event photos>>
(Username: BACnet / Password: 3257)
Facility Decisions Conference & Expo 2010 closed its third year with a 17 percent increase in attendance over last year's event - 1,551 facility professionals attended the event at the Las Vegas Convention Center. Top level facility decision-makers throughout the United States and internationally interacted with leading industry suppliers in the exhibit hall.
"To experience double-digit growth while the economy is still quite fragile reinforces the market sentiment that Facility Decisions is highly regarded by our exhibitors and attendees. We are trusted to deliver valuable education and profitable networking opportunities," said Facility Decisions president and co-owner, Bob Wisniewski. "And we accomplished that goal."
Click here to read more>>
The interest in Smart Grid has continued to grow, and the strength of GridWeek year over year is proof of that. In late October, GridWeek brought together 1,400 industry stakeholders, 230 speakers, and a myriad of new Smart Grid entrants.

We've reached a critical mass of stakeholders collaborating to make Smart Grid a reality - including utility companies, technology vendors, policymakers, regulators, investors, and of course, consumers - including residential, industrial, and commercial. With an IT and communications backbone, Smart Grid will ultimately become the internet of things, touching nearly every electronic device in our lives.


Because of Smart Grid's potentially ubiquitous impact on our lives, GridWeek took a deliberate approach in addressing four major topics that are critical to the advancement of Smart Grid.
Click here for full article>>
Connect

With BACnet Community News
News Releases
IACET Approves KMC Controls as an Authorized Provider

The International Association for Continuing Education and Training (IACET) has approved KMC Controls as an IACET Authorized Provider. The IACET is a prestigious and world-renowned organization that sets the benchmark for continuing education excellence. IACET Authorized Providers have been found to comply with the internationally recognized ANSI/IACET 1-2007 Standard for Continuing Education and Training and are the only organizations that may award IACET Continuing Education Units (CEUs).
"We are pleased to welcome KMC Controls as our newest Authorized Provider organization," stated Karen Brown, President of IACET and Senior HR Manager of Nuclear Power at Shaw Group in Massachusetts. Brown added, "KMC joins nearly 650 organizations around the globe whose education programs have been vetted by third-party experts in continuing education ensuring that the highest possible standards are met."
In order to achieve Authorized Provider status, KMC completed a rigorous application process, including a on-site review by IACET Commissioners, and successfully demonstrated adherence to the ANSI/IACET 1-2007 Standard addressing the design, development, administration, and evaluation of its programs. The recognition period extends for five years, and includes all programs, including BACnet product training, offered by KMC Controls during that time.
"KMC is proud of the training program we provide to our valued distribution partners. We recognize that effective, technical, product training is critical to our partner's success and profitability," stated Jon Hilberg, President and CEO of KMC. Hilberg added, "Our new partnership with IACET is a demonstration of our commitment to excellence in technical training and continuing education for our partners. We are excited to join such a prestigious organization, and an elite group of organizations who offer exceptional educational programs."
Contemporary Controls Receives Sedona Framework Certification
Contemporary Controls' BAS Remote is one of the first products to receive Sedona Framework™ certification. The BAS Remote is already BACnet/IP and Modbus TCP compliant; the newly acquired Sedona Framework SOX compliance increases the BAS Remote's versatility as an integration and control device.

The certification process requires that the product
initially pass a test suite provided by Tridium along with the completion of a detailed questionnaire. The tests are performed by the manufacturer and the results are sent to Tridium along with two product samples. If the test results are confirmed, Tridium certifies the product.

Read more here.
Connect

the Products
New Product Releases

Connect

Globally
BACnet Forum Shanghai
by Paul Chen, Automated Logic

BACnet China Forum 2010 was held in Shanghai on October 20th. This event was jointly hosted by BACnet International (BI), BACnet Interest Group Europe (BIG-EU) and BACnet Interest Group China (BIG-CN). The theme topic of this year's forum is "BACnet in China - Efficient system integration for green buildings"
As a long lasting partner of BACnet, Automated Logic Corporation (ALC) participated the forum as a platinum sponsor. Mr. Simon D. Mahoney, General Manager, Asia Pacific of ALC delivered a speech on How Metering Makes Buildings Greener, which aroused a lot of interests among the audience regarding metering technologies and the outstanding features of ALC's EnergyReportTM.

ISH Frankfurt
After the successful BACnet booth at the light+building in Frankfurt, Germany comes the preparation for the growing ISH Frankfurt. The leading trade fair for building systems engineering and services, including bath technology takes place at Messe Frankfurt from 15 to 19 March, 2011. The BIG-EU will again be represented with a joint booth. Since its first presence at ISH in 2007, the BIG-EU also sees growing opportunities here along with light+building. The increasing number of exhibitors at the BACnet joint booth in 2009 also demonstrates this. Contact: info@big-eu.org
Connect

to Enhance Learning
Have a resource to share? Submit to
info@bacnetinternational.org
, and be sure to list the target audience (i.e. end-user, integrator, etc.).
Connect

With Volunteers
Welcome Dennis Swoboda, National Account Manager for Blue Ridge Technologies to the BACnet International Marketing Committee.
Dennis brings over 15 years sales and marketing experience, including 10 years in the lighting control industry. He was born and raised in Northern California, and resides in Sacramento, California with his wife and daughter. When Dennis is not selling Blue Ridge solutions he enjoys spending time with his family, skiing, golfing and hiking.