Connect

with Volunteers

Welcome to the newest members of the BACnet International Marketing Committee:

Dennis Swoboda
National Account Manager, Siemens

Amy Doran
Trend / Alerton / Honeywell

Patrick Lemire, Product Manager, Neptronic

Connect

With Members
Corporate Affiliate Members
Integrator Members
Control Technologies, Inc
SITE Members
Base Controls
Energy Control Services
Group 4 Technology Limited
Industrial Technology Research Institute
Strategic Equity Associates
T.E.C. Systems
Vacon Pic
Wheelock
For more information on our current members, please
click here
.
For information on becoming a member, please
click here
.
Cornerstones
BACnet International Monthly Publication

BACnet International followers now benefit from a new electronic monthly publication called

Cornerstones

. This publication will go to members of the BACnet community, connecting corporate, integrator, site, student and individual end-users (current distribution list over 1,800).

Cornerstones

is a unique publication in that we speak not only to engineering and contractor communities, but also to the facility professionals, managers, owners and beyond.



This is where you come in.

Connect.


If there is a best practice article, company news, product news or BACnet Success Stories you want to share, please send them to us. And don't leave out the photos! All submissions should be sent to info@bacnetinternational.org.


Connect

With Success
Best In Show Award Winner:
Kuwait Oil Company Headquarters
Al Ahmadi, Kuwait


Kuwait Oil Company (KOC), a subsidia
ry of sta
te-owned Kuwait Petroleum Corporation, is universally recognized as one of the world's top oil ener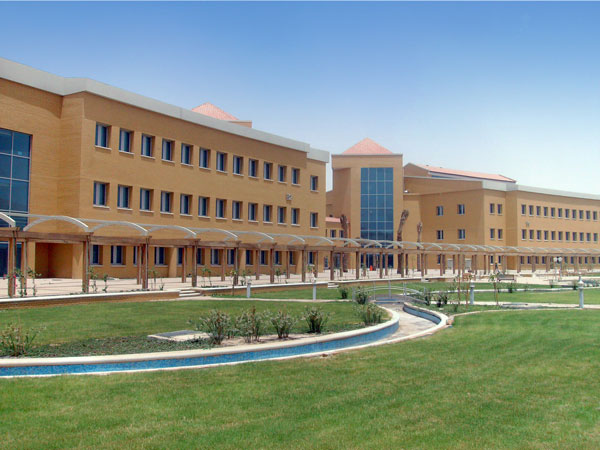 gy producing enterprises. Pumping around 2.3 million barrels of oil per day, and controlling nearly a tenth of global oil reserves, the company is the fourth largest producer in the OPEC oil cartel. KOC's operations under KPC's umbrella include the exploration, drilling, and production of oil and gas within the State of Kuwait. Additionally, the company is also involved in the storage of crude oil and delivery to tankers for export.

To satisfy the strict criteria for the new office complex, Kuwait Computer Services, a local KMC Controls authorized representative, installed KMC's latest building automation system solutions. The KMC system totally integrates the IT and BAS infrastructure which includes the facility management control system and multiple subsystems such as building management, fire alarm, and access control with closed circuit television (CCTV).

Click here to read more

Connect

Through Publications

Heading towards the AHR Expo in January in Las Vegas, we invite you to spread the news on your BACnet solutions and BACnet devices to the building automation market. Let the specifiers, integrators and end users know the flexibility and efficiency of interoperable systems.

Be part of the second issue of the BACnet International Journal with your free article. It will be framed by our guiding theme BACnet education and promotion. Contributions about detailed aspects of the BACnet standard and announcements of BACnet events and publications are also welcome.

Applications for articles are due by

October 27th

! The editorial deadline for text and picture input is October 28th. The publication date is January 2011 - in time for
the AHR Expo 2011.

Click here for more information>>
Connect

Through Events
The BACnet International BACnet Testing
Laboratories Working Group invites manufactures of BACnet products to attend the 2010 Interoperability Workshop at the Westin Atlanta Perimeter North Hotel in Atlanta, GA. This is the eleventh annual BACnet Interoperability Workshop and is hosted this year by BACnet International. This event permits vendors to test their BACnet products in a neutral and friendly environment with BACnet devices from other vendors. Last year more than 98 BACnet engineers representing 35 companies attended the workshop and improved their BACnet implementations and testing methods. Registration is now open. Both members and non-members of BACnet International are welcome.

Click here for more information and to register >>
Connect

With BACnet Community News
News Releases



Downers Grove, Illinois (October 12, 2010) -The BAS Router, which connects BACnet/IP networks to BACnet MS/TP networks, is part of the newly constructed Salisbury Law Courts complex that has been awarded a BREEAM 'Excellent' rating based on its sustainable design and environmental performance.


Salisbury Law Courts
"The BAS Router is extremely popular because it provides a low-cost solution for attaching a BACnet/IP network to BACnet MS/TP without the expense of installing a building controller," said Joe Stasiek, Sales Manager of Contemporary Controls. "For the new Salisbury Law Courts complex, several BAS Routers were used to isolate the MS/TP segments."

The complex incorporated the latest 'best environmental' practice techniques including energy efficiency. A contributing factor to the buildings performance is the high efficiency Ability Projects Ltd Matrix fan coil units, unique to the UK, that are installed to enable each A/C air duct to be balanced for air volume through fan speed alone. The fan coil units removed the need for costly and noisy volume control dampers as well as their time consuming installation.

The fan coil units were supplied with Alerton BACnet MS/TP intelligent controllers that provided the user with wireless laptop access to all fan coil features and settings without the need to access the ceiling void.

At the head-end there is Trend IQ3 BACnet/IP controllers and operator workstations running TOPS +963 software. To link the fan coil units to the central operator station, the BAS Router was used. The BAS Router routes messages between BACnet/IP and BACnet MS/TP networks as per the ANSI/ASHRAE 135 (ISO 16484-5) standard. It allows BACnet/IP devices connected over Ethernet to communicate with MS/TP devices operating over EIA-485 twisted-pair wiring. The router mounts on 35-mm DIN-rail and is powered from a 24 VAC/VDC source. Each unit contains one MS/TP port and one 10/100 Mbps Ethernet port. The router is configurable via its webpage. Network addresses and MS/TP settings are made accordingly.


Connecting Field Devices on Multiple Floors

In the control panel, a single BAS Router was positioned at one end of each MS/TP segment. All the fan coil units on that floor were then tied into the MS/TP port on the BAS Router using a bussed connection. Passive termination is applied to the last fan coil controller on the far end of the bus. The BAS Router located at the near end has built-in bias and termination. Although MS/TP allows for 4000' cable lengths at speeds up to 76.8 kbps, it was decided to restrict MS/TP segments to individual floors of the building to make wiring and troubleshooting simpler. The number of fan coil units per floor was artificially restricted to 40.

On the Ethernet side, the BAS Router was connected to a 10/100 Mbps Ethernet switch. Because the BAS Router supports auto-negotiation and Auto-MDI/X, installation is easy. The BAS Router will negotiate its speed and duplex with the attached switch. The Auto-MDI/X feature allows for the use of either a straight-through or crossover CAT5 cable. One port on the switch was then connected to the main BACnet/IP network where the Trend building controllers and operator works stations reside. Using common BACnet discovery tools, each of the fan coils can be viewed from the head end. The BAS Router makes communication between BACnet/IP and BACnet MS/TP transparent.

Lincoln Green BMS Ltd was the Nottingham, UK based system integrator on the project. They are an authorized Trend Technology Center (TTC).

For more information about the BAS Router, please visit www.ccontrols.com/bro.



About Contemporary Controls


Contemporary Controls is your ideal partner for applying network technology to your BACnet building automation project. With over 30 years of networking experience, locations around the world, and a reputation for technical support, Contemporary Controls has the expertise required to make your building automation projects successful. For more information, visit www.ccontrols.com, call 630-963-7070 or email info@ccontrols.com.


~~~~~~~~~~~~~~~~~~

CE Certification for Reliable Controls® MACH-Pro™ Series
Effective immediately the Reliable Controls® MACH-Pro™ series of BACnet® building controllers and expansion modules will be shipping with the CE mark.
CE certification is obligatory for all products sold into the European Union (EU) that are manufactured outside the 27 member states that make up the EU. The mark validates the MACH-Pro™ series has been manufactured in compliance with EU consumer safety, health and environmental legislation. Obtaining the certification promotes the free movement of the MACH-Pro™ series within the EU, and makes it easier for Reliable Controls® Authorized Dealers to sell the products throughout the European market.
Visit the Reliable Controls® Controllers page to learn more about the MACH-Pro™ series and the CE certification.
~~~~~~~~~~~~~~~~~~

OEMCtrls' New Team Member


It is my pleasure to introduce Jose Macon, who has accepted the position of Account Sales Engineer at OEMCtrl. Jose's primary responsibilities will be sales and account management. Jose brings with him over 10 years of experience in control system sales and product support, having worked with Phoenix Controls, Triatek Lighting, Lumisys, and most recently at the Automated Logic Georgia branch. Jose is a graduate of the Georgia Institute of Technology, with a degree in Business Management and holds an MBA from American Intercontinental University. We are very pleased to have Jose join our family and we all look forward to his contributions.

Submitted by Brian Forrester, Division Manager, OEMCtrl
Connect

the Products
New Product Releases

American Auto-Matrix is pleased to announce the newest addition to our HVAC product line, and the fourth product to the NB-GPC family: the NB-GPC4.
As a member of the GPC Product Family, the NB-GPC4 is a fully programmable, networkable, and expandable BACnet Advanced Application Controller (B-AAC). The device is designed to provide hardware and software flexibility using onboard I/O and STATbus - AAM's innovative sensor networking technology.
The NB-GPC4 can be used in a wide variety of applications that require stand-alone control, as well as full peer-to-peer capabilities with other devices on the BACnet network. The hardware platform includes status LEDs for power, communications, output status, and other features helpful for field usage. All NB-GPC products comply with the ANSI/ASHRAE BACnet Standard and are BTL-listed as B-AAC profile devices.
GPC Technology features built-in logic blocks that enable you to create and implement functional
and scalable program routines without having to write a single instance of line-by-line programming.
10 BACnet Schedule objects and 4 BACnet Calendar objects

Supports dynamic and flexible weekly and exception scheduling control.

4 Notification Class objects

Define destinations to where object alarms and events are sent.

16 PID Loop objects

Provides standard closed loop analog control with flexible setpoint scheduling.

24 Thermostatic Loop objects

Provides closed loop, thermostatic (on/off) control with seasonal and schedule control.

6 Pulse Pair PID Loop objects

Provides closed loop paired-output control with flexible setpoint scheduling.

8 Math objects

Add, Subtract, Multiply, Divide, Min, Max, and Average

16 Logic objects

Provides general Boolean logic operations.

12 Min/Max/Average objects

Provides min, max, and average values.

4 Enthalpy objects

Provides dedicated Enthalpy calculation.

12 Scaling objects

Provides linear interpolation between two defined scales and outputs the result.

12 Input Select objects

Provides the ability to choose "one or other" based on built-in Boolean logic.

4 Staging objects

Supports for up to 8 stages each with runtime usage, lead lag, and other features.

32 Remap objects

Provides support for re-directing values within internal logic.

8 Netmap objects

Supports reading and writing information to/from other BACnet devices.

8 Broadcast objects

Provides support for transporting key data to multiple devices and networks.

1 Comm Status object

Provides the ability to allow custom operations based on network health.

1 Season object

Used to determine summer/winter modes for seasonal setpoint control on loops

SPL Line By Line Programming Support
8 SPL Program Regions

8kb per program - provides BASIC-style programming capabilities.

Data Storage
Analog Value and Binary Value objects

24 of each type supported with alarming and command prioritization support.

~~~~~~~~~~~~~~~~~~~~~~~~

Product Name:AspectFT Product Family
Revision Level:v1.04.00
The AspectFT Product Family gives you a truly open, web-enabled HVAC energy control solution that is designed to allow access to your building from any standard web browser. We've listened to your feedback, worked hard, and are proud to announce the release of AspectFT v1.04.00.
New Features:
Introduction of XPath Reader Element

XPath is an XML script language. Through this technology users can now retrieve information from an XML file.
Use this to pull weather forecast data from sites like Yahoo! Weather or trigger occupancy through proximity detection using Google Latitude.
An example of using XPath to leverage Yahoo! Weather has been provided in the AspectFT Online Help System.

Introduction of Formatted Report Element

Formatted Reports provide users with a template to generate simple reports. Use trend, alarm, or any other data stored to a connected database to generate simple reports. After the report is generated by any standard web browser it can be saved as a PDF, Microsoft Excel (.xls), Comma Separated Value (.csv), Text Dump (.txt), or HTML (.html) and emailed to users.
While Large Formatted Reports can be generated from an AspectFT-Matrix, reports will be generated faster by using AspectFT-Facility or AspectFT-Enterprise.

Enhanced SIM/LIVE Support for Database Elements

Only when Aspect Studio is toggled to LIVE mode will key elements operate. This includes writing database elements (Triggered Historical, Database Write Elements, etc.) as well as, special function elements such as Emailer, XPath, and others. A complete list of elements that fall into this category can be referenced in the AspectFT Online Help System

Enhanced Emailer Element Support

The Emailer element provides users with the ability to configure a specific network port and send email using SMTP. Use any standard SMTP mail server on a local network, as well as ISP and Internet-based e-mail servers such as Gmail, Yahoo!, and others to integrate the Emailer element.

Heat/Cool Setpoint Selector Element

This element allows heating/cooling setpoint selection to be based on the current schedule status, or other input value that follows AAM's traditional four-mode schedule algorithm.

Project Source Download

AspectFT Targets (Matrix, Facility, Enterprise) now permit users to download a copy of the deployed project source from the Aspect Control Panel. Project Source, (A link under System Administration) allows users to download a password protected .zip archive of the deployed project. The password for the .zip file will default to the username and password originally used to deploy the project. For example, if your username is aamuser and your password is default, the .zip password will be aamuserdefault.

Enhancements to iCalendar Schedule element

Support has been added for X-WR-TIMEZONE. Use this when providing time zone support capabilities for Google Calendar references.
A Holiday Input has been added to the Schedule Element. This allows users to force a schedule into holiday mode. The output for the Holiday Mode is defined through an Expert Property.

New Capabilities and Enhancements to the Historical Database Server element.

The Historical Database Server element used to perform trend reports has been enhanced to allow users to:

Input a date range to the Trigger input of the Historical Database Server. This allows data to be retrieved from a specific date range. Date Ranges are created using Date Buttons in conjunction with a new Date Range Creator element.
Input a relative date range (by days, weeks, months, etc) to the Trigger input of the Historical Database Server element. This allows trend data to be retrieved in a relative manner. Relative Date Ranges are created through use of the Relative Date Range Creator element.

Complete examples of the usage on these new elements have been included in the AspectFT Online Help System under Trend Presentation topics.
Enhancements:
SDP points/devices falling offline too long has been resolved.

Any existing site utilizing the AspectFT Product Family and the SDP driver should immediately upgrade to v1.04.00.

Simple Mobile Web pages (used to provide mobile devices with information) have been scaled to allow better fit on mobile platforms that utilize WebKit-based browsers.

AAM has tested this functionality on the following mobile platforms:

iOS (iPhone OS)
Blackberry OS - note that pre-Blackberry 6 devices do not utilize WebKit technology
Android OS
Palm webOS.

Change of State alarms will only alarm from one state to another once the state has been cleared through use of a new input property.
Alarm and Database tables displayed on Design workspace pages (viewed by end-users) now retain their pre-programmed column widths.
Advanced Alarm Elements can now be configured to send colors based on alarm state.
BACnet Time Editor now decodes midnight properly.
BACnet Weekly Schedule editor now properly displays NULL values (typically used to revert to default).
BACnet elements can now be configured to output a user defined value in the event that a NULL value is encountered (such as the case when monitoring a specific array index of an object's priority-array).
When scheduling with Google Calendar, the output will operate on a cached version of the last downloaded calendar in the event of a lost internet connection.
Current Time element now outputs time in both EPOCH and Long (numeric) formats.
Date/Time buttons now support writing Date/Time values in EPOCH and Long (numeric) formats. This capability allows users to create a crude logic schedule using standard logic elements within AspectFT.
AspectFT Restart Dialog (displayed after deployment) width has been increased to allow proper display of resolvable addresses.
Tweet Writer's auto-suspend behavior has been changed to allow it to not require an output connection for proper operation.
An issue with the Increment/Decrement element incorrectly setting a low value in an isolated incident has been resolved.
Pressing F5 once AspectFT- Studio is started will load the last project worked with.
For easier identification of field-bus point from design and diagram elements, field-bus points (PUP, BACnet, Modbus, FTNet, and SDP) are now color coded as green element icons.
Connect

Globally
BACnet Forum Shanghai
Don't miss your chance to highlight your company's building automation products and services by taking a leading role as a sponsor of the first BACnet Forum Shanghai.
Click here for more information >>
ISH Frankfurt
After the successful BACnet booth at the light+building in Frankfurt, Germany comes the preparation for the growing ISH Frankfurt. The leading trade fair for building systems engineering and services, including bath technology takes place at Messe Frankfurt from 15 to 19 March, 2011. The BIG-EU will again be represented with a joint booth. Since its first presence at ISH in 2007, the BIG-EU also sees growing opportunities here along with light+building. The increasing number of exhibitors at the BACnet joint booth in 2009 also demonstrates this. Contact: info@big-eu.org
Connect

to Enhance Learning
Have a resource to share? Submit to
info@bacnetinternational.org
, and be sure to list the target audience (i.e. end-user, integrator, etc.).
Connect

to Recognize Achievement
Andy McMillan, President of BACnet International and General Manager of Philips Teletrol, shared his appreciation of the winners: "With this year's theme, the Leaders of the Pack, we at BACnet International set out to distinguish those who, at the pinnacle of their careers, still take the time to enrich this organization in every way they know how." McMillan continued, "The building automation industry is consistently evolving and it is because of the tireless efforts of these companies and individuals that BACnet International is able to not only remain competitive, but remain an organization that is globally admired and respected. A great many members have contributed to this success, so my thanks go out to all of them."

Congratulations to our award winners below!
Alpha Dog Award
Michael R. Wilson, OEMCtrl
...an individual who exhibits outstanding leadership. He is a constant and dynamic voice of BACnet International through his leadership of the Marketing Committee and the organization's social media presence.
St. Bernard Award
KMC Controls
...for always coming to the rescue. Besides providing a solid product, KMC is always there in terms of support of BACnet International.
German Shepherd Award
Dave Robin of Automated Logic
...who is known for keeping the group in line and upholding the BACnet Standards. As the chairman of ASHRAE SSPC-135 and a member of the BACnet International board, Dave works tirelessly to push the technical scope of BACnet.
Labrador Award
David M Fisher of Polarsoft
...for showing unquestioning loyalty to BACnet International and the BACnet Standard. David is one of the early "founding fathers" of BACnet. David built his career around educating others about BACnet and created much of the early educational materials for the protocol.
Rottweiler Award
Grant Wichenko of Appin Associates
...to honor his fierce protection of BACnet International and BACnet Standards. Grant is a fixture in BACnet International who contributes by participating on the BACnet International Steering Committee and is constantly spreading the word about BACnet.
Jack Russell Award
Automated Logic
...for always doing something for the betterment of BACnet International and the BACnet Standard. Automated Logic participates in almost every BACnet International committee, pushing both the BACnet standard and BACnet International.
Howler Award
Terry Hoffmann of Johnson Controls
The Howler Award was given to Terry Hoffmann to recognize his efforts to make a lot of noise about BACnet International and BACnet Standards. Terry is the "E.F. Hutton" of the BACnet International Marketing committee, and has truly made a significant impact since he started participating.
Fox Hound Award
Carrier Corporation
...for quickly and stealthily moving to the front of the pack in BACnet International. After formally joining in 2009 Carrier has made an immediate splash by participating in committees and tradeshows. Their i-Vu Open is Carrier's first BTL Listed BACnet Building Controller (B-BC) - and their first truly open BACnet solution.
Best in Show Award
Kuwait Oil Company project
...for their project posted in the BACnet Success Stories. This well documented multi-BACnet-vendor Success Story demonstrates both BACnet vendor interoperability and international acceptance and application of the BACnet Standard. It is compelling, well composed and accompanied by some great photos.
Connect

With Committees
Hello everyone. I thought it important share some the BACnet International accomplishments of the year and welcome some new members to the BACnet International Marketing Committee.

We just got back from another successful Facility Decisions Conference and Expo 2010. Held in October at Las Vegas Convention Center, BACnet International had a distinct section of the show floor populated by BACnet International member companies. In addition to meeting show attendees BACnet International put on 12 sessions to educate show participants about the benefits and successes of BACnet. We also took time to recognize some outstanding volunteers, companies and success stories with the Leaders of the Pack Awards ceremony. By all accounts, this show was a success.

We're presently prepping for PlugFest 2010, to be held at the Westin Atlanta Perimeter North Hotel in Atlanta, GA. Run by the BACnet Test Laboratories (BTL) and in its eleventh year, PlugFest is interoperability workshop where manufacturers of BACnet products are invited to test their BACnet devices with devices from other manufacturers in a vendor neutral environment. This year's event will take place on November 16-18 and there is still room if your organization would like to participate. REGISTER NOW.

Though all of the committees at BACnet International have been busy, I wish to highlight a couple of projects the Marketing Committee has been working on. First, if you're reading this, then you know about Cornerstones. Cornerstones, launched in August of this year, is in on its third issue and going strong. BACnet International community members are encouraged to submit press releases, information about new BACnet products, new hires, success stories and general announcements. There is no charge for this service.

BACnet International Success Stories is your resource for public record of BACnet Integration projects that resulted in delighted customers. This free service features BACnet® building installations around the globe and is an excellent source for concrete examples of various BACnet manufacturers successfully integrating their products. Want to know if Delta Controls, Reliable Controls, Alerton and Automated Logic product can be integrated, then go read the Fordham University Success Story.

BACnet International has also been active in social media; posting content on Facebook, twittering about BACnet happenings, and contributing to the BACnet group on LinkedIn.

I'd also like to announce that three new members have joined the BACnet International Marketing Committee this month.

Dennis Swoboda, Blue Ridge Technologies

Amy Doran, Honeywell

Patrick Lemire, Product Manager, Neptronic

About Michael R. Wilson, Business Development Manager, OEMctrl


Marketing Chair,

BACnet International

Currently serving as the Chair of the Marketing Committee for BACnet International, Michael has been an employee of Automated Logic since 2003 and presently works as the Business Development Manager for the OEMctrl division. Prior to OEMctrl, Michael was the Business Development and Strategic Planning manager at Lumisys. Michael was recently received the 2010 Leaders of the Pack "Alpha Dog Award" for his efforts as Marketing Committee Chair of BACnet International. Michael also received BACnet International's "2008 Volunteer of the Year Award".

Michael has a strategy and information technology background and served as the presentation consultant to CIOs of Delta Air Lines and The Home Depot for periods of 3 and 1 years, respectively.
Connect

in Cornerstones