Please forward this newsletter to a friend. If you are not on our mailing list and want to continue receiving updates from ACCA, please



Please Like ACCA on Facebook
(click the button)
Reminder - Please support ACCA through your workplace:
Combined Federal Campaign
CFC #58934
United Way
#8058
Or Give Online:
Contact Information
Mailing Address
7200 Columbia Pike
Annandale, VA 22003


Information
703-256-0100


Emergency
Assistance
(Fairfax County)
703-222-0880


Donations


(except furniture)
703-256-0100


Furniture Donations
703-256-9513
Email
accacares@verizon.net
ACCA Website
www.accacares.org
ACCA's Mission
The Annandale Christian Community for Action (ACCA), is a non-profit coaltion of 26 Annandale-area churches which has been helping the needy in our community for more than 44 years. To learn more about ACCA, visit our website at www.accacares.org.
Next Meeting

The next meeting will be held on
Sept. 4
Church of Jesus Christ of Latter-Day Saints

3900 Howard St, Annandale, VA

Refreshments and fellowship - 7:30 p.m.
Meeting - 7:45 p.m. Open to all, visitors



ACCA Members

Annandale United Methodist

Calvary Church of the Nazarene

Church of Jesus Christ of Latter-Day Saints
Annandale Ward
and
Little River Ward

Cornerstone Evangelical Free

Culmore United Methodist

First Presbyterian

Friendship United Methodist

Hope Lutheran

Immanuel United Methodist

John Calvin Presbyterian

Lincolnia United Methodist

Mt. Pleasant Baptist

Peace Lutheran

Providence Presbyterian

Queen of the Apostles Catholic

Ravenworth Baptist

Sleepy Hollow United Methodist

St. Alban's Episopal

St. Anthony Catholic

St. Barnabas Episcopal

St. Michael's Catholic

St. Paul's Episcopal

United Baptist

Warner Baptist
Meet the 2012 Ruffing Scholars
Emily Ruffing, Genesis Adrian, AnnMarie Hicks, Cassandra Dahlke, Afomeya Mekonen and Karle Ruffing following presentation of the Fred and Emily Ruffing Scholarships.
At our most uplifting meeting of the year, Scholarship Committee Chair AnnMarie Hicks along with ACCA co-founder Emily Ruffing introduced the four students selected to receive college scholarships for the upcoming academic year. The Emily and Fred Ruffing scholarships were established in honor of Emily and her late husband and fellow ACCA co-founder, Fred Ruffing. The meeting was held at Queen of Apostles, one of the original ACCA churches. All four scholars shared their moving stories of overcoming disabilities and achieving academic success.
AnnMarie and Josh Anton at the ACCA board meeting.


Scholarship recipient Josh Anton, graduated from Northern Virginia Community College (NVCC) with an associate degree in business administration and will continue his undergraduate studies at the University of Virginia's McIntire School of Business. You can hear Josh speaking at the graduation ceremonies for the NVCC Pathways Program online in this

YouTube video.

Casssandra Dahlke and Afomeya Mekonen are continuing their studies at NVCC. The newest Ruffing scholar, Genesis Adrian, is a recent graduate of J.E.B. Stuart High School who will attend Bridgewater College in Harrisonburg VA.
'Make a Difference Award' Winner
Ms. Jiyeong Park received the Make a Difference Award, including a plaque and a check for $500 at the July ACCA meeting. Her winning essay described her experiences preparing food and distributing it to the homeless in D.C. and volunteering with adults with dementia at Green Spring. Jiyeong will attend Dickinson College in Carlisle, PA, in September.

This annual award, sponsored by Jina Kim of the Evergreen Title Company, goes to a graduating senior at Annandale High School who exemplifies making a difference through volunteer service. Read Jiyeong's winning essay here.
William J. Cook, Director of Community Service for the Bailey's Crossroads Rotary Club, presented a $1,000 check to ACCA President Ken Mittelholtz. ACCA has been fortunate to receive support from this Rotary Club for many years.
ACCA volunteer Marian Hardy receives a Special Recognition Award from Braddock District Supervisor John Cook. Marian has been organizing an annual food drive at the Briarwood Court Condominiums for the last 22 years. Click the photo to see the story in the Annandale Patch. Photo credit: Susan Larson
Plan Now for the CROP Hunger Walk
The annual CROP Hunger Walk will take place on October 13 at the Lake Accotink Park marina. Walkers will enjoy beautiful fall colors as they hike the trail around Lake Accotink and raise money to fight hunger and poverty here and abroad.
ACCA works with Church World Services (CWS) to organize the walk. The 2011 Annandale CROP Walk raised $22,318; of this, ACCA received over $5,000 back from CWS as our local share.
The Crop Walk poster contest is open to youth through grade 12. Posters should be about hunger or fighting poverty and include the CROP Walk information (October 13, 8 am, Lake Accotink Park). All participants receive certificates, and winners are announced at the CROP Walk.
A recruiter is needed from each participating church to publicize the walk, coordinate with walkers, and take responsibility for turning in the funds collected. There will be a recruiters' meeting on Saturday August 25, 10 a.m., at St. Barnabas' Episcopal Church, 4801 Ravensworth Rd., Annandale. Walk materials will also be available at the September ACCA meeting.
For more information and walk materials, please contact Camille Mittelholtz at 703-573-0074 or by email at
kmittelholtz1@cox.net.
Child Development Center News
Nike Elite Youth Basketball players visited the CDC to read to the children in July.
July was a busy month at the ACCA Child Development Center (CDC). The United Way organized a service project for a group of high school basketball players who visited and read aloud and gave books to the children. The 10 young men were in the DC area to take part in Nike's Global Challenge, an international tournament featuring the best high school players from around the world.
Children from the CDC participated in the second annual festival of the Ethiopian Heritage Society art show at Georgetown University. And a group of 23 children from Lord of Life Church visited and worked with the children on outdoor art projects for our garden. You can see photos and video of some of these activities on the CDC Facebook page.
Congratulations to 17 CDC staff members who recently received their Child Development Associate Credential from the Council for Professional Recognition, and to four staff members who are renewing their credentials this month.
Emergency Financial Assistance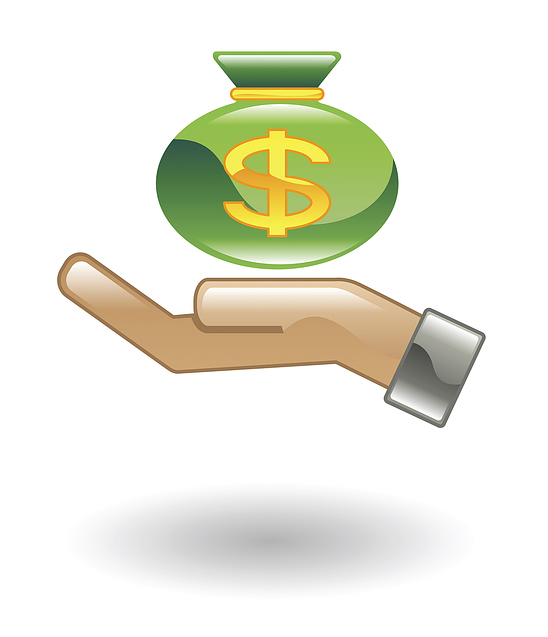 In June and July, ACCA provided more than $17,000 in support to 72 households with 209 family members. Paying rent, utilities and medical expenses are the major ways that Family Emergency Assistance helps families experiencing crises.
Many times, health issues prevent the family wage earner from working, leading them to fall behind in paying their bills. ACCA steps in to prevent eviction or utilities being shut off while the family gets back on a sound financial footing. During July, for example, ACCA assisted a woman who lost work time while caring for an adult son with sickle cell anemia, a man who suffered a stroke, and a grandmother who lost wages needed to care for her grandchild because she needed surgery. In another case, ACCA paid an overdue gas bill so a mother who provides in-home child care could continue to work.
Food Pantry
The Food Pantry volunteers made 83 deliveries in June and 96 in July. The Pantry is currently low on most items. Please keep the following list in mind as you do your grocery shopping: peanut butter, jelly, spaghetti sauce, rice, pancake mix, syrup, corn bread mix, all types of drinks, beef stews, and all paper products. Drop off donations to member churches or at the ACCA Child Development Center, 7200 Columbia Pike, Annandale, VA during normal business hours.
Residents of Goodwin House Bailey Crossroads (GHBC) contributed more than $700 and 28 bags of food to the Pantry in June - a critical time because many low-income families have a hard time feeding their children during the summer, when they are not receiving free or reduced price meals at school. This successful drive was coordinated by GHBC residents Mary Anne Lecos, Jean Stephens and Avis Jarrett, all current or former committee chairs for ACCA.
Furniture Ministry
During June and July, ACCA volunteers made deliveries to 54 households, including 42 households having children under age 18 and seven to households including persons with disabilities. The team also made 69 pick-ups of donated furniture.
The following churches and organizations provided volunteers: St. Anthony of Padua, Rotary Club, Latter Day Saints, Peace Lutheran, St. Michael's, Immanuel Methodist, St. Alban's, Annandale United Methodist, St. Barnabas' and Cornerstone Evangelical. Additional help came from university students, the Pax Community in Maryland, Holy Spirit Church, and court-ordered individuals. Thanks to all!
The annual review and planning meeting for the Furniture ministry will be held at St. Alban's Church on August 25 at 10 a.m. All are welcome.
Transportation Ministry
Volunteers provided 24 rides for 12 clients in June and 17 rides for 6 clients in July. If you can help by driving individuals to medical or other appointments, please call Madeline Crytzer at 703 256-2342.
Legacy Fund


The ACCA board has approved establishing a Legacy Fund to continue ACCA's charitable work in the community well into the future. Bequests from the estates of Walter and Helen Rave, former members of Annandale United Methodist Church, will be used to establish the Fund.

The Legacy Fund is a separate account within ACCA, Inc. The fund will provide continuity and stability to ACCA's operations, particularly during periods of economic need. The Board hopes that other community members will consider the Legacy Fund as part of their estate planning. For more information, please contact ACCA Finance Chair Norman Hicks by email at nhicks4@cox.net or by phone at 703-256-7749 or 703-203-4484 (cell).
Volunteers Needed at Volunteer Farms
The Volunteer Farms in Woodstock and Culpeper raise fresh produce for food pantries in counties throughout northern and western Virginia using volunteer labor. Recently, the Culpeper Farm provided 45 pounds of potatoes to the ACCA Food Pantry. With new crops of squash, beans, tomatoes, watermelon, cucumber, corn, and cantaloupe coming in the months of August and September, they hope to have more fresh produce to provide through ACCA's Food Pantry to families in our area experiencing food insecurity.
The Farm needs volunteers to harvest as well as to weed crops. If you have time to take the scenic drive to the Culpeper Farm and spend a morning in the country doing good work with other interesting people, consider signing up to volunteer. This is a great service opportunity for youth groups as well as church members of all ages. For more information about the farm or to volunteer, call Donald Whorton at (540) 423-2402 or Dewey McDonnell at (540) 272-4393, or check out the Farms' website.
Collect for Kids Program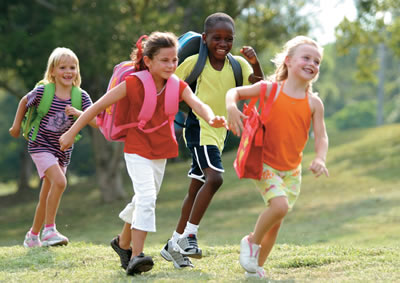 The Fairfax Office of Public-Private Partnerships is coordinating the collection of school supplies for distribution in the schools through Collect for Kids. The program runs from July 16 - August 23. Four schools in the ACCA service area will receive assistance.
Church groups, individuals, clubs are invited to sponsor needed items, which include cash, backpacks and calculators (specific models only). Cash donations are used to purchase supplies at bulk prices; in fact, for every $1 the group is able to purchase almost $4 worth of supplies; you can fill a backpack for $10. Donations are accepted at every Apple Federal Credit Union branch in Fairfax County. Also look for the yellow bus boxes at other charitable organizations, including Fairfax County Fire Houses.
For more information, contact Mary Lee Di Spirito at 703- 256-9513 or ddmld@verizon.net
In Memoriam
We extend our sympathy to Sarah McCotter (OR for Warner Baptist) whose husband passed away on July 21, and to Geneva Pope, whose mother passed away on June 29. May they rest in the peace of the Lord.
Meals on Wheels
Volunteers made 441 deliveries in July. Each consisted of both a hot meal and a cold meal, resulting in a total of 882 meals delivered to home bound individuals.