Please forward this newsletter to a friend. If you are not on our mailing list and want to continue receiving updates from ACCA, please



Please Like ACCA on Facebook
(click the button)
Reminder - Please support ACCA through your workplace:
Combined Federal Campaign
CFC #58934
United Way
#8058
Or Give Online:
Contact Information
Mailing Address
7200 Columbia Pike
Annandale, VA 22003


Information
703-256-0100


Emergency
Assistance
(Fairfax County)
703-222-0880


Donations


(except furniture)
703-256-0100


Furniture Donations
703-256-9513
Email
accacares@verizon.net
ACCA Website
www.accacares.org
ACCA's Mission
The Annandale Christian Community for Action (ACCA), is a non-profit coaltion of 26 Annandale-area churches which has been helping the needy in our community for more than 33 years. To learn more about ACCA, visit our website at www.accacares.org.
Next Meeting

The next meeting will be held on
July 17
Queen of Apostles

4329 Sano Street
Alexandria,Virginia 22312

Refreshments and fellowship - 7:30 p.m.
Meeting - 7:45 p.m. Open to all, visitors



ACCA Members

Annandale United Methodist

Calvary Church of the Nazarene

Church of Jesus Christ of Latter-Day Saints
Annandale Ward
and
Little River Ward

Cornerstone Evangelical Free

Culmore United Methodist

First Presbyterian

Friendship United Methodist

Hope Lutheran

Immanuel United Methodist

John Calvin Presbyterian

Lincolnia United Methodist

Mt. Pleasant Baptist

Peace Lutheran

Providence Presbyterian

Queen of the Apostles Catholic

Ravenworth Baptist

Sleepy Hollow United Methodist

St. Alban's Episopal

St. Anthony Catholic

St. Barnabas Episcopal

St. Michael's Catholic

St. Paul's Episcopal

United Baptist

Warner Baptist
A Blessed Bequest to ACCA
ACCA recently has been blessed with two generous bequests from the estates of Walter and Helen Rave, formerly members of Annandale United Methodist Church. This unanticipated revenue arrived just in time to allow adjustments to ACCA's annual budget for Family Emergency Assistance. This major ACCA ministry, which provides financial assistance to prevent homelessness, and utility cut-offs, and pays for prescriptions and medical/dental care, has been stretched thin because of increasing demand for help since the beginning of the Great Recession. An ad hoc committee has begun working on recommendations to the ACCA board for the best way to use this and to consider if some part of it should be put into an endowment fund for future use.
Support from Lake Barcroft Women
For almost as long as ACCA has existed, the Lake Barcroft Woman's Club (LBWC) has been a steady source of funding and dedicated volunteers who have served as board members of ACCA Inc. and the Child Development Center, officers, program chairs, and "workers in the vineyard." In May, ACCA received another donation of $3,500 from the LBWC -- one-third of the proceeds from the recent Lake Barcroft House and Garden Tour. Thank you for your talent and treasure!
Child Development Center News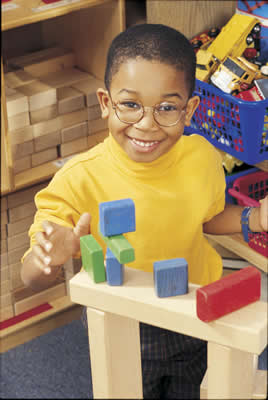 CDC Director Maria Isabel Ballivian and President-Elect Cathlene Williams of St. Alban's Episcopal Church represented the CDC at the ACCA Board meeting in May. Isabel distributed the most recent CDC newsletter, which highlights the successful Family Day on May 12. She also reviewed the ACCA/CDC Strategic Plan for 2012-2015 as developed by a task force of board and staff members with assistance from Dr. Richard Kamenitzer, Program Director for Arts Management at George Mason University.
The CDC Status Report for May included data on attendance, special education services, professional development for staff (including the completion of requirements for Child Development Associate credentials by 18 staff members), and completion of Al's Pals training for 143 children from eight preschool classrooms.
New Nurturing Parent ProgramŽ
Starting this summer, Fairfax County Family Services will be offering parenting programs in English and Spanish (with dinner and childcare) at several local churches (e.g. Knox Presbyterian, Grace Presbyterian, First Presbyterian of Annandale, Falls Church Presbyterian, Hope Lutheran) and the ACCA Child Development Center. The sessions are designed specifically for parents of children from birth to four, elementary school age, and adolescents. You can download a brochure here, or visit the County website for more information.
Northern Virginia Family Services is also offering parenting classes in Spanish. Download a Spanish flyer here.
Head Start Openings
There are openings at the Head Start program at Beech Tree Elementary. If you work with any clients that may have a need for this program, please encourage them to call 703-204-6700.
Emergency Financial Assistance
During May, ACCA provided emergency financial assistance to 34 households comprised of 55 men, women and children, including female heads of households, the elderly and persons with disabilities. For example:
--ACCA paid a gas bill for a single mother of two whose low income was needed to pay medical bills;
--ACCA provided rental assistance for a single mother who works a night shift as well as a full-time job and for a single mother who had missed workdays to arrange for her husband's funeral.
Food Pantry
ACCA volunteers made 85 deliveries to assist 300 individuals. This included boxes of basics such as rice, flour, corn meal, and oil for distribution to needy families at Baileys Elementary School.
The Postal Workers Food Drive on May 12 netted 9,700 pounds of food for the ACCA pantry. Volunteers from the Knights of Columbus, the Latter Day Saints, and Calvary Church of the Nazarene picked up the food at the Post Office and helped with shelving. Don DiSpirito of St. Anthony's drove ACCA's Furniture truck. Many thanks to all.
The Pantry is in need of bags of rice and dried re/black beans, tomato paste, peanut butter, jelly, salt, spaghetti sauce, and canned fruit. Surplus items are being shared with other food programs.
Furniture Ministry
During three weekends in May, furniture teams made deliveries to 22 households, many of which had children under age 18. They picked up donated furniture at 29 sites. Volunteer teams came from the following churches: St. Barnabas and St. Alban's Episcopal, Providence and John Calvin Presbyterian, and Annandale United Methodist.
Planning for County-linked networking of furniture ministries continued in May. Current network members are: ACCA, Falls Church Community Services, SHARE in McLean, Pender United Methodist in Fairfax, CHO in Vienna, and Passion 4 Community in Chantilly. Discussions have focused on increasing storage capacity and exchange of items that are surplus.
The Goodwin House Baileys Crossroads Continuing Care Community donated an additional 18 single mattresses to ACCA, for which we are very grateful. However, a long list of households still needs sets of mattresses and box springs.
To schedule a donation pick-up or to volunteer, call 703-256-9513.
Transportation Ministry
Committee Chair Madeline Crytzer of St. Michael's reported that volunteers provided 34 rides in May for 23 clients. There is a critical need for additional volunteers to take needy persons to medical appointments and therapy or dialysis. If you can help, call Madeline at 703-256-2342.
Meals on Wheels

Coordinator Peg Frank of St. Michael's reported that volunteers made 481 deliveries of 962 meals in May. Each delivery consists of a hot meal and a cold lunch meal.
Thanks to These ACCA Leaders
For the past year, with leadership from Carol Weber of Ravensworth Baptist, ACCA Board members and other volunteers have been working on development and refinement of policies required for non-profits seeking funding from government and foundations. We are especially indebted to Norm Van Damm of the Latter Day Saints Annandale Stake, who provided invaluable technical assistance with development of our Records Retention policy, and to Gail Coleman of St. Alban's and Homer Christensen of Ravensworth Baptist for their work on the Conflict of Interest and Whistleblower policies. It takes many types of expertise from volunteers to keep ACCA up with the times.
Special Meeting on July 17
If you need a dose of inspiration, attend the next ACCA Board meeting on July 17 at 7:30 at Queen of Apostles, one of ACCA's founding churches. The focus will be on the four college students supported by the Fred and Emily Ruffing Scholarships and the winner of the Making a Difference Award, which goes to a graduating senior from Annandale High School. Hope to see you there.
Nose for News?
Anyone with an interest in journalism, communications, and/or photography is invited to join ACCA's communications team to help with our monthly e-newsletter. If you are interested, contact Martha Romans to learn more.