Please forward this newsletter to a friend. If you are not on our mailing list and want to continue receiving updates from ACCA, please



Please Like ACCA on Facebook
(click the button)
How You Can Support ACCA



Catalogue for Philanthropy


(Click above to make an online donation.)


Combined Federal Campaign
CFC #58934
United Way
#8058
Contact Information
Mailing Address
7200 Columbia Pike
Annandale, VA 22003


Information
703-256-0100


Emergency
Assistance
(Fairfax County)
703-222-0880


Donations


(except furniture)
703-256-0100


Furniture Donations
703-256-9513
Email
accacares@verizon.net
ACCA Website
www.accacares.org
ACCA's Mission
The Annandale Christian Community for Action (ACCA), is a non-profit coaltion of 26 Annandale-area churches which has been helping the needy in our community for more than 33 years. To learn more about ACCA, visit our website at www.accacares.org.
Next Meeting

Tuesday, Dec. 6
Warner Baptist Church


3613 Lacy Blvd. Falls Church, VA

Refreshments and fellowship - 7:30 p.m.
Meeting - 7:45 p.m. Open to all, visitors
welcome!


ACCA Members

Annandale United Methodist

Calvary Church of the Nazarene

Church of Jesus Christ of Latter-Day Saints
Annandale Ward
and
Little River Ward

Cornerstone Evangelical Free

Culmore United Methodist

First Presbyterian

Friendship United Methodist

Hope Lutheran

Immanuel United Methodist

John Calvin Presbyterian

Lincolnia United Methodist

Mt. Pleasant Baptist

Peace Lutheran

Providence Presbyterian

Queen of the Apostles Catholic

Ravenworth Baptist

Sleepy Hollow United Methodist

St. Alban's Episopal

St. Anthony Catholic

St. Barnabas Episcopal

St. Michael's Catholic

St. Paul's Episcopal

United Baptist

Warner Baptist
Give Thanks Together and Serve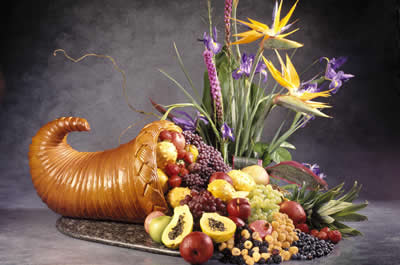 ACCA supporters may participate in either of two Thanksgiving services.

Tuesday, November 22

7 pm at Peace Lutheran Church

6362 Lincolnia Road, Alexandria

or

Wednesday, November 23

7:30 pm at First Presbyterian Church

7610 Newcastle Drive, Annandale

The offering from each service will be donated for the work and ministry of ACCA. An ecumenical choir will rehearse at Peace Lutheran on November 22 at 6 pm.

An Open Table Community Thanksgiving Dinner will be held on Thursday, November 24 from 10 a.m. to 4 p.m. at St. Paul's Episcopal Church. Volunteers and food donations are gladly accepted. Visit the St. Paul's website for more information.

Thanks to Give to the Max Day Donors
The competition is over, but you can still give to ACCA online here.
ACCA participated in its first ever online giving marathon on Wednesday, November 9th. During the 24-hour campaign, more than 17,000 donors contributed nearly $2 million to nonprofit organizations in the Washington, DC area. Organizers of the event also gave $125,000 in cash awards to those groups that raised the most money or had the highest number of donors during different periods throughout the day.
Despite the fact that online giving may be new to many ACCA supporters, ACCA raised $4,696 from 44 donors. They generously gave amounts ranging from $10 to $1,000. We thank each one for their support. All monies raised through Give to the Max will count towards the ACCA challenge grant (see below), which ends January 31. Although the competition is over, donations are still being accepted on our Give to the Max Day page.
Hypothermia Season is Coming

Hypothermia season starts on December 1 and ends on March 31. Individuals, groups, and families are needed to prepare, deliver and, if you want, serve the evening meal for 50 guests in the hypothermia program.
The hypothermia shelter model also will be needing food bags to give to guests as they leave the overnight sheltering location. You can prepare these at home or at your office, and deliver to the shelter.
Call Thornell Hancock at 703-820-7621 to select a date to serve our homeless neighbors a meal. If you have questions about needs or how to help, call Mary Lee Di Spirito at 703-256-9513.
Family Emergency Assistance
During the month of October, a total of 39 families were served, with more than $14,500 in assistance.
Some examples:
ACCA served a single mother with three children who was laid off from a part-time job. The client has since found a full-time job; however, her income isn't enough to meet her expenses. ACCA assisted by paying a two-month outstanding utility bill.
ACCA served a female senior citizen who has been having multiple medical problems. The client has been paying her family doctor out of pocket for the services, which quickly exceeded her monthly income. ACCA helped by paying an outstanding amount of September rent and all of October past-due rent.
ACCA served a single father in the military with two children who recently relocated to the area. The father used military moving funds to pay for the relocation and the deposit for their new apartment but didn't have enough to cover the first month's rent. ACCA paid a portion of the outstanding October rent.
Food Pantry Has Food, Needs People!

At the October ACCA meeting, Pantry chair Jean Rackowski reported, "We are doing very well with supplies of food!. Church donations are up and another load is expected from the Boy Scout food drive this month. But we are always in need of people to deliver the food and food captains." Call Jean to volunteer: 703-914-8066.
Now I Lay Me Down to Sleep ...
... If I have a bed, that is.
Don Di Spirito reports that donations have dropped off recently, and we are facing a shortage of mattresses and box springs while we continue to get requests. Also needed are sofas, tables, chests of drawers ... the basics. If you can donate any usable items, please call Don at 703-256-9513.
Working with the county, Don and his wife Mary Lee were able to get 94 mattresses from a facility in New Carrollton but where to store them was a problem. They finally cadged temporary storage in a building that was for lease. Don said, "We're creative beggars!"
School Days, School Days
The Child Development Center (CDC) continues its successful work in early childhood education. CDC's enrollment is currently 174; there are applications in the pipeline to bring that number up to the full enrollment total of 183. In any case, the enrollment is higher than at this time last year.
Some flooding occurred as a result of the storms in October, and the school closed for one day. A representative from Fairfax County government will be visiting the school to assess needed physical plant upgrades. New equipment has been purchased for the library and the entry area.
Thanks to Commerce Bank for its contribution of supplies, and also its offer of volunteers! In addition,
the Wolf Trap Foundation has awarded the CDC two internships for teaching STEM (Science, Technology, Engineering, Math) concepts.
Annual Challenge Grant Campaign
Again this year, the foundation of ACCA's fundraising is a Challenge Grant of $30,000: half from the Washington Forrest Foundation, and half from several anonymous donors. Our goal is to raise $4 for each $1 of the challenge. The resulting $150,000 will enable ACCA to respond to the increasing number of our neighbors who need help in paying for rent, utilities, and medicine, as well as delivery of furniture, food and other necessities.
Almost $5,000 was donated through online giving during just 24 hours on Give to the Max Day (Nov.9). Thanks to these friends of ACCA for kick-starting our Challenge Grant Campaign.
Others can contribute by check payable to ACCA (marked "Challenge Grant") and sent to 7200 Columbia Pike, Annandale, VA 22003. Donations also can be made online at Give to the Max or Catalogue of Philanthropy by designating ACCA. To learn more about ACCA's work and how you can help, go to www.accacares.org.
Workplace Campaigns

Another way to contribute to ACCA is through the workplace campaigns currently under way for United Way (UW), Combined Federal Campaign (CFC), World Bank, and America's Charities.
Use ACCA's designation numbers for UW (8058) and CFC (58934), or write in ACCA for other campaigns. See if your employer will match your gift!
Help Needed ... Sorting Linens
Furniture Coordinator Don Di Spirito has acquired a large supply of linens for the ACCA Furniture Linen Room. Carol Weber and Kay Tarazi, who maintain the room, are asking for volunteers to help them with categorizing (twin, full, queen), folding, and marking donated linens with correct sizes.
Can you help in the morning on any or all of the following dates: December 12, January 9, February 6 ?
It's a fun way to enjoy one another's company and get some valued work done. To volunteer, call 703-917-1560 or e-mail kaytarazi@yahoo.com.