Please forward this newsletter to a friend. If you are not on our mailing list and want to continue receiving updates from ACCA, please



How You Can Support ACCA



Catalogue for Philanthropy


(Click above to make an online donation.)


Combined Federal Campaign
CFC #58934
United Way
#8058
Contact Information
Mailing Address
7200 Columbia Pike
Annandale, VA 22003


Information
703-256-0100


Emergency
Assistance
(Fairfax County)
703-222-0880


Donations


(except furniture)
703-256-0100


Furniture Donations
703-256-9513
Email
accacares@verizon.net
ACCA Website
www.accacares.org
ACCA Members

Annandale United Methodist

Calvary Church of the Nazarene

Church of Jesus Christ of Latter-Day Saints (LDS)

Cornerstone Evangelical Free

Culmore United Methodist

First Christian

First Presbyterian

Friendship United Methodist

Gracia United Methodist

Hope Lutheran

Immanuel United Methodist

John Calvin Presbyterian

Lincolnia Methodist

Mt. Pleasant Baptist

Peace Lutheran

Providence Presbyterian

Queen of the Apostles Catholic

Ravenworth Baptist

Sleepy Hollow United Methodist

St. Alban's Episopal

St. Anthony's Catholic

St. Barnabas Episcopal

St. Michael's Catholic

St. Paul's Episcopal

United Baptist

Warner Baptist
Next Meeting

Tuesday, Sept. 6 7:30 pm
Church of the Latter Day Saints
3900 Howard St Annandale, 3900 Open to all, visitors
welcome!


ACCA's Mission
The Annandale Christian Community for Action (ACCA), is a non-profit coaltion of 26 Annandale-area churches which has been helping the needy in our community for more than 33 years. To learn more about ACCA, visit our website at www.accacares.org.
Annandale Store Manager James Min presents the Annandale Christian Community for Action with a check for $2,500 during the grand opening ceremony. Read the full story here . Credit: Courtesy of TD Bank via Annandale Patch
Diego Loves His Bed!

And there are many more children in the world ACCA serves who are enjoying their beds, thanks to a grant from Transurban/Fluor (the firm building the HotLanes on the Beltway).

"We were delighted to purchase 20 sets of single bed mattresses and box springs with your grant money," Don DiSpirito, chair of the ACCA furniture program reported in a letter to Transurban/Fluor. The company gave $2,500 to ACCA for this purpose. One of the children who received a bed drew the picture above. Don sent it on to Tim Steinhilber, general manager of the supporting project.

ACCA, along with Diego, thanks Transurban/Fluor for this grant, which reduced the long waiting list for single beds. To donate beds (or other 'gently used' furniture), call 703-256-9513 for pickup and delivery by ACCA volunteers.


New IT Tool for Money Captains
Nancy Walker demonstrated the new IT tool used by ACCA money captains.
Nancy Walker demonstrated a new IT tool developed by ACCA volunteers with a grant from the Community Foundation of the National Capital Region. Using the tool has increased the effectiveness of ACCA's Family Emergency Assistance ministry by saving hours on phone calls and paperwork, and eliminating most errors. Walker quoted a Money Captain who said he used to spend most of Saturday doing paperwork for his activity; now it can be done on a break from work or a lunch hour.
The demonstration occurred as Patricia Stevens, director of Fairfax County's Office of Public/Private Partnerships, conducted an audit of ACCA on behalf of the United Way (UW) Regional Council. Last year, ACCA received $25,783 through the UW/Combined Federal Campaign as well as a $20,000 grant for Basic Needs from the UW Community Impact Fund.

Stevens reviewed operational procedures and record-keeping for the distribution of financial assistance for payment of rent, utility bills, pre­scriptions, and other emergency needs during the past year. The funds came mostly from ACCA churches and individuals, supplemented by grants from Fairfax County, federal sources, and community organizations.

Additional efficiencies are expected from ongoing collab­oration with Fairfax County and Our Daily Bread, permitting direct transmittal of client referrals to the IT tool.

Interesting side note: ACCA has submitted this program for the 2011 Technology Innovation Award. Winners will be announced in the fall.
Let's Hear it for the Blairs


At the last ACCA board meeting, we saluted Eloise and Robert Blair, who are retiring after 30 years of service. For years, they ran ACCA's Thanksgiving and Christmas basket programs for hundreds of families each year. Bob also worked with the Food Ministry, and Eloise served frequently as a Money Captain. While doing all this for ACCA, they operated a daycare center in their home for children who weren't eligible for government assistance. They were given a certificate of appreciation for "doing what Jesus would do."

House Captains Recognized

Through Rebuilding Together, ACCA volunteers have repaired 109 homes in 22 years. At the June meeting, Marie Monsen presented certif­icates of appreciation to Ken Mittelholz and Jim Stewart, two of this year's five House Captains. These volunteers begin planning and organizing months before the day of activities, and work afterward to address any problems that arise.
Volunteers Needed - This is Basic
Providing emergency food to the needy is one of ACCA's most important ministries. ACCA currently needs additional Food Captains to support the Pantry ministry, which provides food and other essentials to needy families in our area. The duties include receiving referrals by email or phone, locating a volunteer to make the delivery (from a list of those available), and updating records on clients served. Time required may be up to 10 hours per week ... but just once every 3 months. Call Jean Rackowski at (703) 914-8066 or email henry.jean@verizon.net for additional information.
Thanks to Lake Barcroft Woman's Club
For years, ACCA has received grants from funds raised by the Lake Barcroft Woman's Club for local charities. This year, their grant to ACCA was increased to $5,000 as a result of their hugely successful tour of resident artists' studios and auction. The LBWC membership includes volunteers who devote countless hours to ACCA ministries, including the Child Development Center.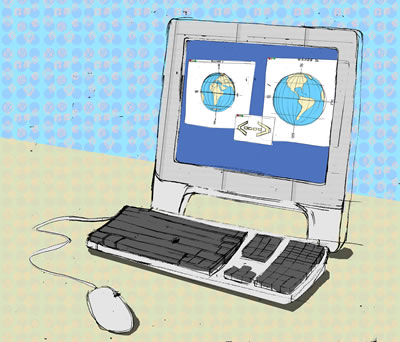 Al Lambert, who initiated ACCA's website and also volunteered to develop the IT tool for Family Emergency Assistance, has resigned to purse new interests since his retirement from the US Patent Office.

We are blessed to have a new webmaster: Clarence Hoop, who formerly served as ACCA treasurer. Al, Clarence, and the ACCA officers and program coordinators are collaborating to update the website with new information and links. Check it out at www.accacares.org. Your comments and suggestions are welcome.
ACCA Service Partner Honored
Sandra Chisholm, Program Manager for Faith Communities in Action, Neighborhood and Community Services, was recently given an Onthank award by the Fairfax County Board of Supervisors.

The award recognizes accomplishments of outstanding worth by an individual county employee, in advancing and improving public service in Fairfax County Government and the school system.

Sandy works closely and effectively with ACCA and other faith-based non-profits, and we join the county in honoring her efforts.
Are You Praying for ACCA?
Jesus said, "Feed my sheep." Let us pray ...
Giving thanks for all the volunteers and donors who keep ACCA's work going forward
For new volunteers to come forward to help us
For the clients of ACCA ... asking God to encourage them as we strive to meet their needs.