Upcoming Events
Be sure and check out our
Calendar
for upcoming events!
Pre-Op Chats - Preparing for your hysterectomy
- Jan. 14, 2010
- Jan. 28, 2010



You are invited to our special event:



Round Table Discussion
Exploring your Options for your Hysterectomy


Jan. 7, 2010
- Sponsor:
da Vinci® Hysterectomy
Managing Menopause

Make an appointment with your doctor to discuss your weight loss concerns. Your doctor also needs to know about any insomnia, hot flashes, night sweats or brain fog to evaluate your possible hormone therapy needs.

Recommended Product
Sleep in cool comfort with our Cool Zone pillow utilizing a special technology to keep you comfortable all night long. Our temperature regulating pillow is able to absorb, store, and release excess heat in your cooling pillow when you need it most so you're not too hot, not too cold but just right!
Cool Zone Pillow
By joining
this
email list, you will receive our monthly "HysterSisters Checking In" email. It does not automatically register you as a HysterSisters member.
Feature: Feel Great in 2010!

Greetings!

We had just walked out of a well-lit building and into the dark parking lot after a wonderful concert. Excited to share my review of the event with my daughter, I reached into my purse and began to dig for my phone.

The next few seconds were a blur as I realized I had tripped and I begun to fall, head-long over a speed bump near the crosswalk.

I skinned one knee and one toe in the process. My hands caught me before my face tasted concrete. Bystanders helped find my shoes, which had flown skyward at some point in my performance and helped gather my purse's belongings. Their encouragement helped soothe the humbling experience. Now, a few days later, my hands and wrists display the worst of the event as bruises have appeared and still ache.

This is not my idea of "feeling great"!

But - stretched out in front of me is 2010 - a fresh start to get my pudgy body off the couch. 2009 was a difficult year and I inadvertently ate my way through much of the stress.

Get off the couch with me. Let HysterSisters be the encouragers to help dust you off. Let's plan to feel great in 2010!

Feature: Lose Weight - Feel Great!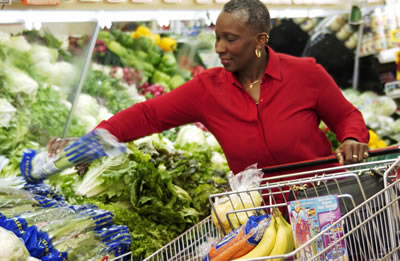 Take action:
Make your plan

Let's face it. If you are 3+ months post-hysterectomy and you are feeling a little fluffy, you may wonder if the changes in your body from your surgery have affected the ability to lose weight.

Although changes in hormone levels may lead to some issues with weight loss, the basic plan to lose weight remains the same.



It's no mystery:


Burn more calories than you eat and you will lose weight. And, although it sounds simple, we all know that if this is a struggle for you, the discipline of eating less and exercising more can produce disappointment and frustration.

Make small changes to your day and you will lose those extra pounds. Consider it a life-style change to eat healthier, less caloric foods and increase your activity. You will find success in the long run!

Read Entire Article at HysterSisters.com
Better Choices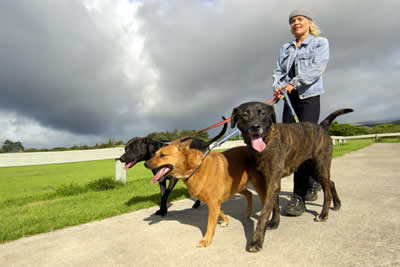 Think about the possible differences you can make with these daily choices if you are post-hysterectomy by more than 3 months.

Park further from the building and walk the extra distance. Take the stairs instead of the elevator.

Get up 10 minutes earlier and go for a brisk walk. (Calories burned: 100!)

Instead of that Egg McMuffin, eat a small whole wheat bagel or piece of toast with one tablespoon of peanut butter. (Calories saved: 180)

And instead of that afternoon coke, drink a glass of water (calories saved: 97)

Read more in this article.
From the Forums: Hysteritaville - Wellness

Vitamins and Supplements



"My doctor just says Centrum, but I am curious...any other suggestions? I am also curious about supplements but there is just sooo much info out there, what to really think of it all?"

Join this discussion about Supplements Post-Hysterectomy
More Good Stuff
What are you doing to feel great in 2010? Me? I've planned to eat smaller portions and will add a 30 minute walk to my daily schedule. No matter what your plan to feel great, get started today!

Blessings galore,


Kathy Kelley
HysterSisters