Lack of sanitary drinking water is a serious and well-known problem that continues to plague many third-world nations. In Tanzania alone, over 800,000 people do not have access to clean water.

A group of seven engineering students from Brigham Young University hope to alleviate this problem by giving Tanzanians an efficient and inexpensive way to obtain drinking water. For their senior capstone project, they have designed a human-powered drill that can dig a freshwater well much faster than many more expensive devices.


Learn More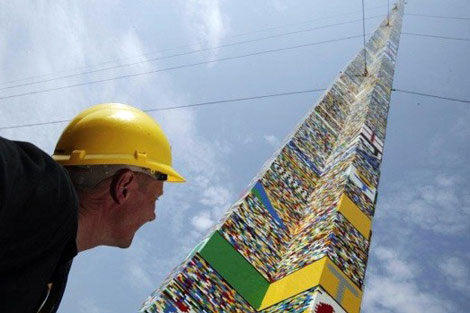 In addition to its legendary soccer prowess, Brazil now has one more thing to brag about: being home to the world's tallest Lego tower.

Over 6,000 Brazilian children participated in the 4-day construction effort earlier this month in Sao Paulo.