Choice, Power,
Patience & Determination
Celebrate Your Journey
"Keep in mind that the more strategies you learn, the more capable you become of lasting change; be patient, and stay confident.
"
~Dr. David Katz
Yale School of Medicine
"It's all about choices: our personal choices about what goes into our mouths. It's all up to us -- we have the power to and the control to change our own lives."
~Denise Austin, Wife, Mom, and Health & Fitness Expert
"Making better choices every day will do far more than what any doctor can do to help you be fully healthy."
~Neil Wertheimer, Editor, Reader's Digest
Reverse Diabetes
---
All New - 2nd Edition
Published July 2012
180 Pages - Updated for 2012
5DPT Plan
Recipes
FAQ's
Restaurant Guides
Inspiration, Experience
Empowerment
Free Goody Bag w/Purchase
SALE: $22.95
Press Release:
2nd Edition 5 Day Pouch Test Owner's Manual

On July 2, 2012 LivingAfterWLS published Kaye Bailey's all-new 180 page 5 Day Pouch Test Owner's Manual 2nd Edition - and the reviews are in:
This is THE Must-Have book for every weight loss surgery library.

Surgeons and patients agree, "The information and advice is clearly presented and inspiring with an eye for detail and a voice of encouragement," said Cathy Burns, a weight loss surgery consultant from Philadelphia, PA and 14 year gastric-bypass post-op patient. "I read everything I can that comes out about weight loss surgery. Kaye knows her stuff as well as anyone in the field, but she tells it like a best friend who is sharing an experience with me. I cannot imagine the struggles I'd face if I didn't have her books to flip through when I'm feeling frustrated or simply tired of trying. She really understands that this (WLS) is for life and she makes me want to keep trying. Thanks Kaye!"
The original 5 Day Pouch Test Owner's Manual was published in 2008 at 102 pages. When it was retired June 30, 2012 it was in the fourth printing and had been shipped to every US state and many countries around the world. The 5 Day Pouch Test plan has proven to be a highly effective back-to-basics approach to capturing regain following weight loss surgery. It is nutritionally sound and founded on the rules of weight loss surgery and the basic tenets prescribed by accredited bariatric surgeons. In early 2012 Kaye found the time was right to update the Owner's Manual to include new guidelines from the FDA, the bariatric community, the US Surgeon General, and the freelance bariatric research community (research not affiliated or supported by pharmaceutical companies, doctors, or hospitals). The result is an all-new 180 page Owner's Manual.
Link:
2nd Edition Table of Contents
"Since the original manual was published the basics of the plan have not changed," said Kaye. "In fact, we have a greater body of knowledge and evidence that the 5 Day Pouch Test is highly effective when used correctly to get back on track with WLS. In the new Manual the format is different and the book is beautifully produced. It is seasoned with sidebars throughout for quick glimpses at important facts and reminders. The new book is 180 pages. There are 16 new recipes and an all-new 5DPT journal format. I think people who have read the first manual will find that even though the 5DPT plan is familiar the facts, enthusiasm and inspiration are fresh."
"People who have both the first and second editions of the 5DPT Owner's Manual will feel they have two very useful, very different books at their disposal for lasting WLS support." - Kaye Bailey
"It is intrinsically important to me that we provide top-notch information to our readers in a manner that inspires and motivates. I think we have done just that with this 2nd Edition."
Exclusively sold at the LivingAfterWLS

General Store
The complete 5 Day Pouch Test plan including inspiration, instructions, and recipes in Kaye Bailey's classic empowering style. 180-page easy to read paperback with hints, tips and encouragement that enables you to take charge of your weight loss surgery tool. 2nd Edition includes new guidelines from the FDA, USDA, and the ASMBS. 16 new 5DPT recipes; more FAQ's; more inspiration from Kaye. Improved format. Same great plan shared with Kaye's encouragement and enthusiasm. Same low first edition price $22.95. Get back on track with Kaye! You Can Do This!
SKU #LAWLS-5DPT03
Publisher Price: $24.95
SALE! $22.95

---
Chill-Out with Safely Slim Protein Shakes:
Safely Slim Stimulant Free Fat Loss Shakes provides 20g protein per serving. Convenient single serving packets provide 20g protein, 10g dietary fiber, 110 calories. Clinically shown to reduce body fat. Delicious thick Vanilla Ice Cream flavor. Ideal for 5 Day Pouch Test, meal replacement or healthy protein first alternative to snacking. Easy to prepare using a glass & spoon, a shaker cup or blender. Just $1.75 per serving (1 serving = 1 Meal)



---
---
Whatever else you have on your mind,
Wherever else you think you're going,
Stop for a moment and
look where you are:

You Have Arrived!
---
I believe in you.
You deserve to be healthy.
You deserve to be kind to yourself.
You deserve to achieve your greatest level of success with weight loss surgery when you harness your inner resources.
--

Kaye Bailey
5 Day Pouch Test Owner's Manual
---
California Omelet with Tomato & Avocado
Fresh tomato and avocado contribute vitamins, minerals, and healthy mono-unsaturated fat to this simple and elegant omelet. Use fresh eggs or cholesterol-free egg substitute and whip-up a delicious low-glycemic, high protein meal the whole family will love.
Ingredients:
2 fresh plum tomatoes, chopped
2 tablespoons fresh basil, chopped
6 whole eggs, gently whipped or 2 cups cholesterol-free egg substitute
1/4 cup skim or 2% milk
cooking spray, butter flavor
1 ripe avocado, chopped
1 small cucumber, chopped
1 lemon, quartered
Directions:
Combine tomatoes and basil in a small bowl, season with salt. Set aside. Whisk eggs (or egg substitute) and milk in a medium bowl until well blended.
Heat a small nonstick skillet over medium heat; coat with cooking spray. Pour half of the egg mixture into skillet; cook 2 minutes or until eggs begin to set. Lift edge of omelet to allow uncooked portion to flow underneath. Cook 3 minutes or until set.
Spoon half of tomato mixture over half of omelet. Loose omelet with spatula and fold in half. Slide onto serving plate and serve 1/2 omelet per person. (Or keep warm in preheated 200F oven until serving). Top servings with chopped avocado and cucumber and garnish with lemon wedges.
Tips:
Improve Heart Health:
Easy ways to Replace Bad Fat with Good Fat:
Chose cooking oil wisely. Cook with olive oil, canola or grapeseed oil. When recipes call for butter, a saturated fat, substitute at least 1/2 of the measure with olive oil or other mono-unsaturated fat cooking oil.
Dress Smart: Read ready-made salad dressing nutritional labels and avoid those dressings that contain high amounts of sugar and preservatives. For a delicious and economical option make your own simple vinaigrette with olive oil, vinegar, and fresh herbs and seasonings.
Do "Fry" at Home
: Avoid commercially fried foods that are likely to be high in saturated fat or trans fat. Home cooked "oven-fried" recipes can be prepared with healthier fat options, such as canola oil or even cooking spray, and in many cases the texture and flavor are better than commercially prepared fried food.
Recipe:
Parmesan Crusted Chicken
LivingAfterWLS Digest
Food Pushers & Food Police
Strategies for coping with self-appointed plate monitors

August 13, 2012
LivingAfterWLS, LLC - All Rights Reserved
Greetings!

I hope you are enjoying a healthy happy Summer! Like everyone this time of year, our lazy-days of summer seem to be filled with more activities and gatherings than we can manage. Without fail, every event we have enjoyed has involved a meal as the central attraction. Also without fail, the "Food Pushers" and "Food Police" have been on patrol. Have you seen them at your summer gatherings?


The "Food Pushers" are those who would have us eat more than we could or should eat. Sometimes they are well intentioned wishing only to share the bounty of the table; others are prideful cooks who consider food rejection a personal insult. And admittedly, some food pushers have unsavory designs for derailing our best weight management efforts.

The "Food Police" are those who monitor our plates and forks and pass judgment on us for what we do or do not eat. They too can be well intentioned such as a fellow health-watcher who may question the trans-fat or sugar content of a dish; she is looking out for the good of all. Other police are citation-hungry plate monitors hoping to catch us in the act of breaking rules and crossing dietary boundaries.

It has been a dozen years since my WLS and I have been a very public WLS-Advocate for the last 8 years. I know that for myself, and for many of you, there is not a time when we are not closely watched and critiqued as we engage in fueling our bodies with food. It's no wonder so many of us, myself included, seek to eat in privacy much of the time! Here are a few skills I've learned to use in coping with the food pushers and food police. I you find them helpful as you form your own strategies in dealing with the Food Pushers and Food Police.


Best Wishes & Good Health!
Kaye
My new 2nd Edition 5DPT Manual was published July 2, 2012. Check out this interview to learn more about this all new book exclusively available at LivingAfterWLS:
---
Food Pushers - Food Police
Dealing with Difficult Diet Detractors
A Smile & Good Manners
. We all know that smiles and good manners are in short supply these days. When faced with a food pusher bring on the charm. Smile and say "No thank you." Offer a compliment about the hostess, the food you have enjoyed. Show appreciation for the non-food elements of the party such as good company and conversation, a lovely setting or generous host. Be polite and non-confrontational. Change the topic of conversation or ask a personal question about the food pusher to focus attention on something beyond food and your fork. Above all else, be polite, smile and show good manners. Your food pusher is probably not expecting that.
Accept the Offering
. At the end of the day we are all in charge of our own fork. If you have made the deliberate choice to make a food-splurge at event then by all means accept a gracious offering from a food pusher. Eat an appropriate portion, enjoy the treat and continue to enjoy the occasion.
Take it To Go
. Feigning fullness try getting the goods to go. A complimentary "I'm just too full with all the wonderful food we have already enjoyed to have another bite. Perhaps I could take my serving "to go" so I can truly enjoy it a bit later?" This works because the pusher has delivered the goods and received a compliment as well. And, between you and me, there is no shame in depositing the to-go box in the dumpster rather than pushing it on someone else or eating it out of obligation or guilt.
Fair Trade
. This is my most extreme food pusher strategy; I've only used it twice with 100% successful results both times. Knowing we were headed to an event hosted by a relentless food pusher I prepared a hummus dip to eat with baked tofu chips. When Pushy Polly insisted I try her mile high gooey sugar pie I returned the gesture in kind with a nice serving of hummus and tofu saying with a generous smile, "You are always sharing your recipes and unique cooking style with me. It seems about time I share one of my specialties with you! Please eat, enjoy! Have more!" Polly is not so pushy any more. (For the record - I eat hummus and baked tofu chips about as often as I eat mile high gooey sugar pie!).
---
You are our valued reader. We respect your rights and privacy by never sharing your information with a third party. Please respect our creative rights by honoring copyright laws and prevent plagiarism.
Save 15%

Shop Now


Customer Top Rated

Lasting Success Book Bundle: Featuring Kaye Bailey's all-new 5 Day Pouch Test Owner's Manual 2nd Edition


Put the Power of the Pouch in your hands with Kaye Bailey's two best selling books plus the highly effective Ultimate Pocket Diet Journal. Our customer favorite Lasting Success Book Bundle includes The 5 Day Pouch Test Owner's Manual 2nd Edition (New July 2012); Day 6: Beyond the 5 Day Pouch Test (2009); and The Ultimate Pocket Diet Journal (by Alex Lluch 2006). Nearly 700 pages of inspiration, motivation, empowerment & know-how to get you on track with WLS and keep you there! Great recipes, inspiring hints and proven secrets! Spoken in Kaye's compelling voice of compassion and "You Can Do This" spirit. Great bundle ensuring your lasting success with Weight Loss Surgery.

List Price: $65.95
Bargain Bundle Price: $56.95 - Save $9.00


Save even more! Coupon code HOTSUMMER takes $3 off any order of $29 or more checkout!

Food Police After WLS:

Coping with Unwanted Feedback

There is something about being public with weight loss surgery that makes others believe they have permission to become volunteer "Food Police" monitoring our every bite when it comes to eating after bariatric surgery. We can't stop the constructive criticism of others, particularly when it comes to something as controversial as WLS. But we can arm ourselves with some effective coping skills.

I don't believe there is one perfect coping skill for all of us when it comes to the food police. But here are some strategies I've found for dealing with self-appointed food monitors.

Identify the motive:
When my husband asks, "Are you sure you want to try that?" his motive is genuine concern. He has seen me get sick and he hopes to help me avoid getting sick. In this case I can accept his policing with the kindness in which it is rendered. In the case of the skinny sister who said to her WLS sister, "I thought that surgery was supposed to make you stop eating and look at you with the food!" her motive is to hurt and belittle.

Acknowledge or Ignore the "citation":
It has taken time but these days if my husband mentions something I'm eating I am able to pause and consider his feedback. Today I can say, "You know, sweetheart, you are right. I don't need to get sick tonight." This wasn't easy at first but now it seems natural. As many of us struggle on the long road after WLS it is a good idea to have a few well-intentioned police to kindly help keep us on track. Find your supporters and let them know how they can be helpful because nobody should go this route alone.

In the case of skinny sister our friend could have acknowledged the comment saying "I appreciate your concern. It seems you have a misunderstanding about WLS. Would you like me to share with you how, with the help of surgery, I've changed my eating and lifestyle habits to improve my health?" Chances are the sister doesn't want to listen but it is clear the error is the sisters, not our friend who was eating some great lean protein.

While many will disagree, sometimes the best course of action is to ignore completely the comment or citation. I believe there are people who use policing to engage in a debate over the merits of WLS, over the personal fortitude of the WLS patient and simply want to antagonize someone who is doing the best they can to fight the disease of obesity with the best medical means available. Such people will not be persuaded to think well of WLS or the person who has it. They may be arrogant and feel it their superior right to criticize, often in front of others, the WLS patient. When I find myself pitted against this person I do anything possible to disengage from the moment. This could mean exiting the room, turning my attention away from the antagonist or deflecting it by saying, "I would love to talk about WLS with you at another time." The antagonist will bully and push but I will not engage myself in discussion. Six years ago I could not do this, but today I can.

I don't remember reading about the food police before WLS. But they sure have been patrolling my plate the last several years. The skills above are the best I've found for personally coping with this social phenomena. What skills have you developed to manage your food police?

Kaye Bailey (c) - All Rights Reserved.

For ongoing dialog about the joys and perils of life after WLS join the
LivingAfterWLS Neighborhood
- Your Safe Haven Circle of Friends.
Save $3




Code:


HOTSUMMER

Get Kaye's all new highly anticipated 2nd Edition 5DPT Owner's Manual!
Learn More



LivingAfterWLS General Store

Quality products to support your WLS healthy life.

Details: Save $3.00 off any order of $29 or more!

In the company of others:
Food Police After WLS:
Why Do They Watch Us?!
by Kaye Bailey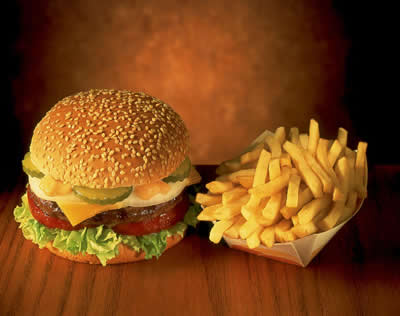 Are you supposed to be eating that?
Can you have that?

Is that allowed on your diet?

Boy - you sure did eat a lot - is that allowed?

Isn't that going to make you sick?

I heard you can't eat after WLS. Why are you eating?

Any of this sound familiar?
There is something about being public with weight loss surgery that makes others believe they have permission to become volunteer "Food Police" monitoring every move when it comes to our eating. One of our community members told me her skinny sister actually asked her, "I thought that surgery was supposed to make you stop eating and look at you with the food!" She was eating a small portion of poached chicken breast. Why the nerve! Poached chicken breast after WLS!
Another woman received a citation from the volunteer food patrol, she was eating a saltine cracker when she took her vitamins: "I thought it was against 'The Rules' to eat carbohydrates! You are really going to mess this thing up eating carbs." Really now! You know I'm a rule pusher and preach "protein first" all the time. But you know, sometimes having a saltine with the vitamins is the only way to avoid stomach upset and it is not going to mess-up the surgery.
So why do outsiders feel it appropriate to become our food police?
The first thing psychologists will tell us is we give others permission to patrol our behavior. In many cases this is probably true. When I first had WLS my self-esteem was so low I had the confidence of a doormat. So my ability to defend my WLS and my eating behavior allowed others to monitor and comment. This did nothing to buoy my spirit or boost my confidence. In fact, having been a sneak eater, I continued through much of the weight loss phase to eat in private out of sight from the critiques. Today I will ignore or defend my WLS and my behavior, but six years ago, I was incapable of either ignoring or defending myself and I took every comment to heart. Rough way to go, don't you think?
Another reason, I believe, that others feel it appropriate to police us is the fact that we chose the presumed "easy way out". There is a certain envy, particularly from those who are obese and dieting conventionally, that compels people to judge. Sometimes it almost feels they are hopeful we will "fail" at this easy way out. By pointing out something they perceive to be a violation of the surgery they can inflict feelings of failure upon us, which does what? Makes us feel like failures. Have you experienced that? Our community member, eating the poached chicken breast said she felt "guilty" for eating! Mission accomplished by her sister, the self-appointed food police.
Finally, I do believe there are well meaning people patrolling us, offering feedback because they genuinely care about us and our success with WLS. Sometimes their patrolling may come across as criticism because we are sensitive, but also because they do not know how to offer it in a constructive manner. My husband, and you all know I adore the man to pieces and he is my biggest supporter, has sometimes watched me eat something and asked, "Are you sure you want to try that?" He is sincere and genuine with this feedback and I know this. But a little part of me resents it too and I want to scream back, "I know what I can eat and cannot eat!" But you know, he's also been the one to get me through numerous dumping/vomiting episodes and his concern is to avoid that. He is giving feedback for a valid reason in the most sensitive manner possible and I appreciate him for that.
Share your Food Police strategy in the
Neighborhood
---
LivingAfterWLS General Store: Publications
LivingAfterWLS is pleased to offer exclusively books from our publishing line including Kaye Bailey's critically acclaimed 5 Day Pouch Test Owner's Manual 2nd Edition and her follow-up Day 6: Beyond the 5 Day Pouch Test. In addition we are actively building our media library to include publications that will empower you to achieve greater success with weight loss surgery.
Visit our publication list
Thank you for being a loyal Neighbor of LivingAfterWLS. We are proud to serve you in your weight loss surgery journey.
Sincerely,
Kaye Bailey
LivingAfterWLS, LLC
The health content in the LivingAfterWLS website is intended to inform, not prescribe, and is not meant to be a substitute for the advice and care of a qualified health-care professional.