2012 ... a new year already!
ArresterWorks would like to thank all of our customers and web followers for a spectacular 2011. We are grateful to all of you and would like to wish each of you a prosperous and exciting new year. And now...may the adventure and promise of a new year begin.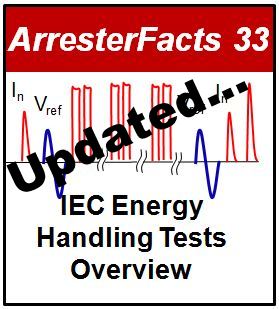 Overview of Proposed Energy Handling Tests in IEC 60099-4
- ArresterFacts 033 -
Later this year a significant change in the way arresters are rated relative to energy handling will become a standard. This ArresterFacts provides an overview of what is coming. Anyone that specifies, tests, manufacturers, or uses arresters should put reading this on their to-do-list. More...

ArresterWorks Virtual Museum
We are pleased to announce the start of our virtual arrester museum. This museum is a combination of photos of actual arresters in the ArresterWorks Arrester Museum and photos from other collections, along with a description and interesting facts. The purpose of this museum is to provide those interested in arrester history an eye appealing overview of how the arrester world developed though the years. We will continue to add to artifacts to the museum as they become available to us. We hope you enjoy this addition, and as always, your comments are welcome. More...
Volker Hinrichsen Named Chairman of IEC TC 37
Professor Volker Hinrichsen, of Darmstadt TU, has directed fundamental research on the energy handling tests of MOV disks that have lead to the latest changes in both IEC and IEEE Energy Handling tests. More...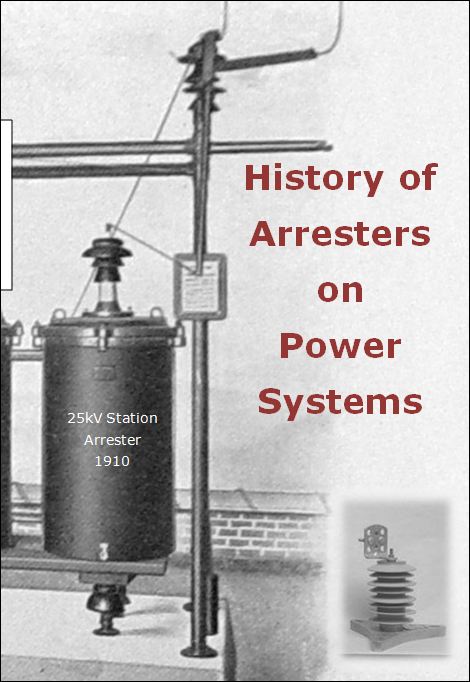 History of Arresters for Power Systems in the US 1750 - Present
Too much time has passed since our last newsletter, for this we are sorry, but a benifit is that all four of our articles on the history of arresters on US power systems are now available for your enjoyment. If any of you have any additional historic knowledge on this topic that you would like to share, please send us an email. More...

1988 Varistor Conference Photo
This photo was taken at the 2nd International Varistor Conference held at GE Corporate Research and Development Center Schenectady NY in 1988. ArresterWorks is trying to connect the photo and list of attendees. Please send us an email if you can help in this endeavor by indentifying anyone.