Subscribe to the
Food Allergy E-Magazine

An Invitation
AFAA Awards Banquet


Cocktails & Social Hour 5 p.m.
Dinner & Program 6-8 p.m.
Saturday,Feb 11, 2012
11000 Red Circle Drive


Minnetonka, MN
Cost: $75
Directions
2011 AFAA Award Winners:

*Sara Eische
ns, LSN, RN,

W
aconia Nurse Coordinator - Category: Education
*Anne McClellon, AFAA Camp Coordinator, Conference Planning Committee
Category: Exceptional Volunteerism


*Katie Miller of
Nutricia North American,


*

Andrew Grey of
Abbott Nutrition,


*

Kathryn Kmit of MN Council of Health Plans -
Joint Nomination in Saving a Life Category


*Diana Adamson
*Keith Henslin
Voyageur Environmental Center, co-host AFAA Food Allergy Camp
Category: Industry


*Rep Alice Hausman
Chief Author of Epi in Ambulances + C0-Author of Epi in Schools Laws
AFAA in the News
KARE 11 TV ran a segment Nov. 4 about food allergies, quoting AFAA board member, Dr. Allan Stillerman, and interviewing AFAA volunteer Tara Davenport and her daughter.
10 Years: A Glance Back @ AFAA's Accomplishments

Epi Pens in Ambulances: AFAA's Efforts
Saves Lives
Since AFAA worked on legislation to require ambulances in Minnesota to carry epinephrine autoinjectors, emergency workers have used the life-saving devices 1,523 times.
In 2002 AFAA worked with Minnesota legislators to introduce a bill to require epinephrine autoinjectors in ambulances.
"You'd think it would be noncontroversial," said Rep. Alice Hausman, one of the law's sponsors in the Minnesota House of Representatives. "It sounds like common sense but it was hard fought."
Lobbyists for the ambulance association opposed the legislation because it would require that first responders be retrained, according to Hausman. The legislation was later included in a larger health care bill sponsored by Rep. Jim Ableler and Sen. Deanna Wiener that passed the House and Senate and was signed by Gov. Jesse Ventura on May 8, 2002.
On May 8, AFAA will celebrate the 10th anniversary of the passage of Section 6 of Chapter 362, which required the Emergency Medical Services Regulatory Board (EMSRB), in cooperation with the Minnesota Nurses Association, the Minnesota Medical Association, the American College of Emergency Physicians, and the Minnesota Ambulance Association, to establish a plan under which epinephrine is available on emergency ambulance calls made in Minnesota on or after September 1, 2002.
Snapshot: In 2004 epinephrine was administered 19 times to patients on Minnesota ambulances (source: Minnesota State Ambulance Reporting database).
10th Anniversary
Volunteer Campaign
AFAA is pleased to introduce
Ms. Rut Newman
as Volunteer Coordinator.
AFAA is currently accepting volunteers
for the
Email Rut to volunteer. No experience necessary!

Heading to Orlando Over Spring Break?
AllergyEats can help diners find the most accommodating food-allergic friendly restaurants in and around Walt Disney World
5th Annual Music and Silent Auction
Thank you to all who donated items and services, to the talented youth performers, and to those who attended this fun event. Congratulations to the winning bidders!
Want to donate a silent auction item? AFAA helps organize these events in different communities throughout the year, and accepts donations all year long.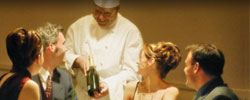 Food Allergy Etiquette at Restaurants
AFAA polled a few waite staff for their suggestions on how diners with food allergies can receive improved service.
Here are their answers:
"Be upfront right away with your server about your allergies. For example, nuts are sometimes garnishes, even in drinks and we use almonds in our fish batter."
"One of my customers had a lamenated index card with her allergies listed which I took back to the kitchen, who gave me ideas on what she could order. It was discreet and because it was lamenated it was easy to keep clean."
─ Rachel Chantry
Salut Bar Americain
Edina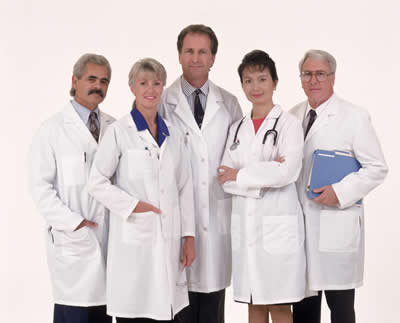 MEDICAL LINKS
Abstract: Peanut Sensitivity Trial Begun
A clinical trial underway at the University of North Carolina hopes to determine the safety and allergenicity of hypoallergenic peanut product extract as compared to standard peanut extract in an adult population with known peanut allergies.
Abstract: Baked Eggs Tested for Oral Immunotherapy
Given the prevalence of egg and the difficulty to avoid it in the diet, researchers at Children's Hospital of Philadelphia aim to investigate the safety and efficacy of baked egg oral immunotherapy. Read more ...
Babies Who Eat Fish Before 9 Months Less Likely to Suffer Pre-School Wheeze
A Swedish longitudinal study analyzed babies who ate fish and those who were given broad-spectrum antibiotics.
Renowned Pediatrians Explain Food Allergy Testing
Drs. Robert Wood and Scott Sicherer have published a journal article suggesting that blood and skin tests may not go far enough in diagnosing severe food allergies. Read more ...
Memo to Pediatricians: Allergy Tests Are No Magic Bullets for Diagnosis, Experts Say
Duke Studies Dry Milk
Study Shows Few Doctors are Using
Oral Food Challenges
Oral food challenges are the gold standard for diagnosis of food allergy, yet few physicians are using the diagnostic method, according to a study presented at the American College of Allergy, Asthma and Immunology Annual Meeting in Boston, Nov. 3-8.
Read more ...
New Way to Inhibit Reactions without Side Affects
Researchers from the University of Notre Dame have announced a breakthrough approach to allergy treatment that inhibits food allergies, drug allergies and asthmatic reactions without suppressing a sufferer's entire immunological system.
Families Wanted for Online Survey
A study being done that looks at families' experiences with introducing new foods into their diets. Parents or caregivers of a child with a diagnosed food allergy are needed to complete a short online survey (about 10 minutes). Results of the voluntary survey are anonymous.
Click here prior to March 12 to take the survey. Read more ...
Check out these upcoming AFAA events:
Feb 11

AFAA Banquet Awards Dinner

March 24

Bring pledges & friends to the AFAA Walk at Mall of America


Seminar & Resource Fair in Dulth/Cloquet

May 13-19

Food Allergy Awareness Week Events

June 8-10

AFAA Camp in Mound, MN

Aug 23 -Sept 3

Volunteer at State Fair food allergy booth and receive free fair admission
HAPPY BIRTHDAY!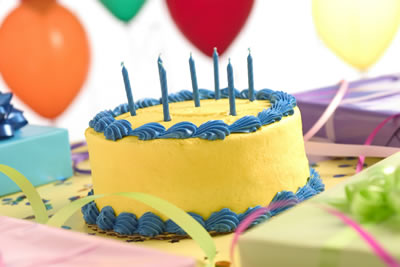 Here is another allergen-safe cake recipe in honor of AFAA's 10th birthday, contributed by Kytriya Luebeck of
Allergic Vegetarian
recipe website.
Chocolate "Ice Cream" Cake
Ingredients:
1 half gallon of Chocolate Soy or Rice frozen dessert "ice cream"
1 half gallon of Vanilla Soy or Rice frozen dessert "ice cream"
2 - 3 packages of Dairy Free, Nut Free Baking Chocolate
Creme de Menthe, alcohol free, for drizzling over layers
2 Cups Powdered Sugar
4 TB of Dairy Free Butter
1/4 Cup (about) Dairy Free Milk
2 cups Cherries
4 cups Strawberries, sliced lengthwise


HELP WANTED
IMMEDIATELY

Nurse with diabetic training (type 1/Juvenile) to care for 10 year-old moderately autistic child in Northfield, MN.

Please call AFAA office at 651 644-5937 for more information about assisting food allergic+celiac family seeking help.
Does your child have confirmed allergies to food dyes?

A Twin Cities news station is looking to interview parents/child for upcoming segment on this topic, as soon as possible.

Contact the AFAA office at 651 644-5937 if you are interested.
| | |
| --- | --- |
| | JANUARY 2012 |
Hey Diddle Diddle, Help Solve the Food Riddle ...
Join the Teddy Bear Band
for AFAA's Food Allergy Awareness Walk

Grab your teddy bear and join in the 4th Annual AFAA Food Allergy Awareness Walk at Mall of America on March 24.
Can't attend that day? That's okay. Become a Dish and Spoon Virtual Walker. Instead of laps around the Mall of America, walk at your leisure. The point is, we need your help in raising funds to help take the fear out of food allergies.
Proceeds benefit AFAA programs and is the association's largest fundraising event of the year. Check-in begins at 7 a.m. in Macy's Court, followed by the walk from 8-9 a.m. You can start now collecting pledges from family, friends and coworkers.
Register in advance HERE or download a REGISTRATION FORM.
2011 Walk planning committee members.
MINNESOTA PEANUT ALLERGY RESEARCH STUDY
Have you been diagnosed with an acute allergy to peanuts? If so,
you may qualify for an allergy research study of an investigational drug at
the Clinical Research Institute in Minnesota.
TO QUALIFY:
Ages 18 to 50 years old
Diagnosis of an acute allergy to peanuts
There will be 18 office visits over approximately an 8 month period. Qualified volunteers receive investigational study drug and study-related testing at no cost and compensation up to $1,950.00 for time and travel.
For more information call Clinical Research Institute 612-333-2200 x 5 or visit our website www.CRIminnesota.com.
All Aboard! Model Train Event on Saturday, Jan 28
Train Museum supports food allergy work
The Twin City Model Railroad Museum is teaming up with the Anaphylaxis and Food Allergy Association (AFAA) for a special fundraising event. A portion of the evening's proceeds will be donated to AFAA to help support awareness and avoidance programs in our schools and restaurants as well as educational efforts about food allergies throughout our communities.
Twin City Model Railroad Museum
Bandana Square, Saint Paul
AFAA PROFILE: Rob Fuglie
What's Not to Love About Nots!
Chanhassen Entrepreneur Develops New Allergen-Free Snack
There is an old adage that if life deals you lemons, made lemonade - but what if you're allergic to lemons?
Entrepreneur Rob Fuglie of Chanhassen, whose son is allergic to peanuts, took the humdrum sunflower seed and turned it into a new allergen-free snack sensation. After just two months on the market, the product is sold "coast to coast" and Fuglie is already six months ahead of his business plan.
Tired of sunflower seeds, Rob Fuglie created a bigger, crunchier nut-free

snack.
Fuglie is the proud new owner of Fergus Foods and creator of Nots!, a crunchy snack alternative that he says is "nearly a nut, but it's not." Inspiration came from his son Renner, who will turn four-years-old in February. When Renner was 18 months old, his sister Jacqueline gave him a kiss after she ate a peanut butter sandwich. He broke out in hives which was the first sign that Renner had developed a severe food allergy to peanuts.
A self-described foodie and business man, Fuglie was recently asked what he might do with a vacant commercial kitchen in Fergus Falls.
While reaching in the cupboard for another handful of sunflower seeds, he got the idea for Nots! Why not make a plumper allergen-free snack from the seed that tastes like a nut and provides that crunchy satisfaction?
"It was designed more for the other people in the house because I'm the one that wanted a different snack," Fuglie said. He estimates that up to 25 percent of shoppers buy food based on somebody else's food allergies.
After developing a prototype in his kitchen, Fuglie worked with scientists at the Agricultural Utilization Research Institute (AURI) in Crookston to finalize the basic formula. Then he put the Fergus Falls commercial kitchen to good use.
"They're not just something to snack on. You can use them in salads, party mixes and in baking," Fuglie said.
The product launched in November and within two months he was struggling to keep up with demand. A few days a week, he was driving to Fergus Falls to produce and package his product. These days, Fuglie is focused on the company's expansion and a new production line that will accommodate the demand for his product. He's also experimenting with new flavors and coatings for Nots! For example, a salted variety is expected to hit shelves next month. There are a half-dozen retailers who sell the snack, find out where HERE.
EDUCATION
School Policy Guide Released by National School Boards Association
The National School Boards Association (NSBA) announced the release of a policy guide for students with food allergies.
Developed with funding from the Centers for Disease Control and Prevention, this new guide is designed to help school leaders and schools establish comprehensive policies and practices that support the safety, well-being, and academic success of students with life-threate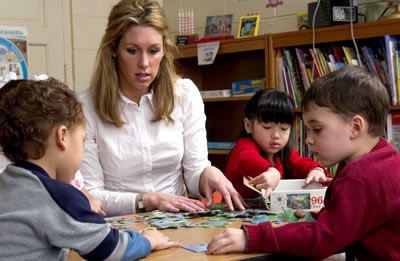 ning food allergies. The guide focuses on the need for schools to partner with families, and healthcare providers in identifying and supporting individual student needs and preparing management plans. Further, it provides recommendations on following medication protocols; establishing a coordinated system to prevent and respond to food allergy-related emergencies across the school environment; communicating with and educating parents, students, and school personnel; and monitoring and evaluating policies and practices.
The publication also includes a checklist for schools to assess the extent to which the guide's components are included in food allergy policies and practices being developed and implemented; sample state and local education policies; a glossary of commonly used terms; and a list of resources related to food allergies.
Access the policy guide HERE.
Drug Maker Warns about Improper Cap Removal
Taking the cap off an EpiPen incorrectly when treating a severe food allergy could potentially result in failure to deliver the drug, according to the distributor of the device. Read more ...
'Breakfast to Go' Cause Allergens to Stay
Student Swabs Desks for Proteins as Science Fair Project
A 7th grade student at Murray Junior High School in St.
Swabbing a desk for allergen proteins
Paul knew exactly what he wanted to work on for his school science fair project.
Max Narvaez wanted to see if "Breakfast to Go" - a new federal breakfast program that his district implements by allowing children to eat in classrooms - was a risk to children with severe food alle rgies.He used specialized protein detection swabs from 3M to swab desks in several classrooms.
"The main reason I chose it was because kids are having to eat in classrooms now. That can really affect people with food allergies. It leaves food behind or you have to miraculously wipe off the tables all the time," Max said.
The result? Seven of the eight desks he tested had detectable amounts of protein on them, an indication that food residue, which could endanger students with severe food allergies, was present on the desks
"I learned that having kids eat in classrooms does spread allergens," said Max, who has multiple food allergies and is personally affected by the Breakfast to Go program, which provides free food and beverages that students eat at their desks.
Erin Dooley, Murray Junior High School science teacher, with science fair poster about allergens on desktops


"It was a very cool project," said his science teacher, Erin Dooley. "Max is great at explaining it to others who don't understand the ins and outs."
Max, the older son of AFAA co-founders Jeff Shaefer and Nona Narvaez, scored 91.5 out of a possible 100 points. Students are judged on creativity, scientific method and how well they knew the project. Judges included Hamline University instructors, graduate students and other community leaders. Another project poster displayed at science fair studied delayed gratification with rewards of cookies: the astute student pointed out that it was important to use cookies that did not contain allergens for food allergic research participants or results would be skewed.
AFAA has been actively speaking with schooldistrict officials to educate about the hazards of the "Breakfast to Go" program, and Max has kept current with developments since he is directly affected by the program. Dooley has her own reasons why some teachers aren't happy with the breakfast program.
"There's just a lot that can go wrong. There can be spills on carpeting which require more cleanup than the average 12-year-old wants to do," Dooley added.
Girl Dies After Eating Peanut on School Playground
A 7-year-old Virginia girl with a severe food allergy to peanuts died after eating a peanut that was offered to her on the school playground. Her death heightened concerns across the country about school preparedness, rules and procedures. Read more ...
Deaths Show Schools Need Power of the EpiPen
Bloomberg View columnist Margaret Carlson makes a powerful argument for the availability of epinephrine in schools nationwide. Carlson compares auto-injectors to defibrillators, which became widely available in public places after the passage of a 2000 law that provides Good Samaritan protection to anyone who uses them in an emergency.

Allergy & Asthma Today magazine to Publish Results of Survey
What your school is doing to protect food-allergic students ? The Allergy & Asthma: Mothers of Asthmatics (AAMA) invites you to do a survey (follow the links):
I am a parent/guardian or caregiver of a food-allergic child.
I am a school nurse or school administrator
I am another concerned individual
The Science of Anaphylaxis: An Allergic Storm
"If you have a clear understanding of how food allergy works and why epinephrine will save the life of someone who is experiencing anaphylaxis, then you can be a better and more confident educator," says blogger Sarah Boudreau-Romano, MD, mother of three food-allergic children. Read More...
LEGISLATION

School Access to Emergency Epinephrine Act

The School Access to Emergency Epinephrine Act was introduced in the US Legislature that encourages states to adopt laws requiring schools to have on hand "stock" epinephrine auto-injectors - meaning epinephrine that is not prescribed specifically to a single student but can be used for any student and staff member in an anaphylactic emergency.
Read more ...
AFAA Requests Study, Release of New Food Labeling Guidelines to Conference for Food Protection
AFAA submitted a request to the Conference for Food Protection (CFP) to consider the public release of possible new FDA guidelines on food labeling changes.
CFP is the policy working group which recommends food safety policy for the U.S., which is usually adopted by the U.S. Food and Drug Administration (FDA). The group, comprised of food professionals, safety inspectors, and government representatives, meets every two years. They will meet in the spring of 2012.

After the Food Allergen Labeling and Consumer Protection Act (FALCPA) passed in 2004 and was implemented in 2006, food allergy advocates began asking when the new guidelines would be issued. The FDA response was that the work was in "final development and review process stage". In order to encourage the FDA to release the guidelines, AFAA has formally submitted the request to the CFP: it will go to their Food Allergen Committee, and hopefully help the food service industry understand and manage food allergens.
Manufacturing Industry Comments on Labeling Laws
The Food Allergen Labeling and Consumer Protection Act (FALCPA)mandates that the labels of foods containing the eight major food allergens (milk, eggs, fish, shellfish, peanuts, tree nuts, wheat, and soy) declare the allergen in the ingredient list or by including the word "Contains" followed by the name of major food allergens
Proponents have said the act doesn't go far enough, such as requiring manufacturers to list whether food is prepared on the same line where foods with known allergens are prepared or packaged.
Lindsey Coblentz, associate editor of Food Manufacturing recently said, "Continuous improvement of allergen labeling will help keep consumers safe and will foster more trust between them and the industry as a whole." Read more ...
U.S. Department of Agriculture (USDA) Proposes to Cease Review of Labels - Policy Affects Labeling for Undeclared Allergens
One way the USDA protects the public from mislabeled and unsafe meat and poultry products is by requiring approval of labels, formulas and processing procedures by their labeling specialists before products can be sold. But in order to save an estimated $280,000 per year, USDA wants to end the practice of reviewing labels for undeclared or improperly declared ingredients (including allergens) and incorrect or misleading product names. USDA is not bound by the 2004 Food Allergen and Consumer Protection Act (FALCPA), which requires listing of the 8 major allergens in the U.S. Comments on the proposed changes will be accepted until February 5th. Read the Details HERE.
Read more in the Federal Register....
2011: YEAR IN REVIEW
(L to R) LiLi, Jodi and John Henry Raidt enjoyed a peanut-free suite at Target Field during a Twins baseball game.
Saint Paul Saints mascot, Mudonna, led the way around Mall of America for the annual Food Allergy Awareness Walk.
Mascot Slider with Kids
at Rochester Food Allergy

Seminar & Resource Fair

Duluth/Cloquet Seminar & Resource Fair breakout session

AFAA Campers
| | |
| --- | --- |
| Volunteer John Kayfes at the Minnesota State Fair booth, where 17,000 people take AFAA materials | Allergen-Free Bake Sale |
| | |
| --- | --- |
| Food Allergy Conference & Expo | Dr. Allan Stillerman, AFAA Board Member and Medical Adviser, at Ask the Doctor table |
-
| | |
| --- | --- |
| Happy winners at silent auction where there are safe snacks + good music | AFAA worked with food service representatives, food safety trainers and inspectors, and the MN Departments of Health and Agriculture to put food allergy provisions in the FDA Food Code Rule Revision for MN |
-
| | |
| --- | --- |
| Nut-free, Egg-free (even optional Gluten-free) Pizza Night at Davanni's | Halloween Allergy-Free Zone at the Mall of America - safe for those with food allergies, and fun for everyone! |
| | | |
| --- | --- | --- |
| AFAA Co-founder visiting with fellow Food Allergy Initiative (FAI)Advocacy Steering Committee member, Allison Inserro, in Allison's home in New Jersey | Kyle Dine - food allergy singer | Exhibitors at one of AFAA's many events |
AFAA ia a volunteer-run non-profit organization
CONTACT INFORMATION
Anaphylaxis and Food Allergy Association of Minnesota (AFAA)
Editor: Sue Hegarty, Pencil Thin Communications, Inc.
Email: [email protected]
Website: www.minnesotafoodallergy.org
E-Magazine: (612) 272-1000
AFAA Office: (651) 644-5937
To Subscribe: CLICK HERE
Food Allergy E-Magazine is published quarterly by the Anaphylaxis and Food Allergy Association of Minnesota (AFAA)
There is no charge to subscribe but donations are gratefully accepted. Simply
donate online or send your donation to the address below.
No part of this publication may be used without the written consent of the publisher. Every effort is made to avoid errors, misspellings and omissions. We reserve the right to edit or reject submissions at our discretion, without notice.
2200 Hendon Avenue; St. Paul, MN 55108
(651) 644-5937
[email protected]lergy.org
The Anaphylaxis and Food Allergy Association of Minnesota (AFAA) is a 501(c)3 Minnesota Non-profit whose mission is to educate, advocate, and support those with life-threatening food allergies. We operate through the generosity of volunteers & donations. Please support our work.