It's Tax Day Rally Time!
Download the Color Flyer
Download the Black & White Flyer
Tax Day Rally Video/Photo Volunteers Needed!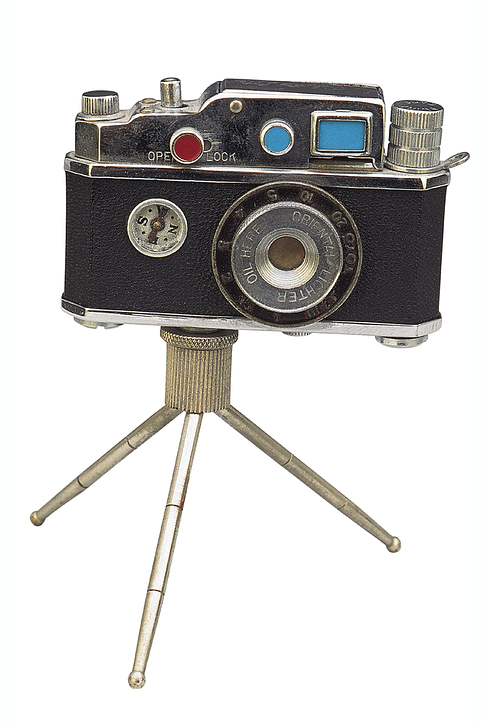 The ATP Video/Photography Team are requesting photographers and videographers to help cover the April 15 Tax Day Rally. If you are a professional or amateur shutterbug, please contact Steve McAllister at video@abqteaparty.com. We'll coordinate locations and Steve will offer some tips to help you get some great footage and/or pix. Our work will be archived and some will be published on the ATP website.
Let's Roll.

Atlas Shrugged Is Coming to Albuquerque!
Thanks to all the great support from local Patriots demanding a showing in Albuquerque, we can confirm that the movie will be at the Cinemark Century Rio 24, starting on April 15th!
From the
Atlas Shrugged website
;
Atlas Shrugged is a novel that has generated inspiration and controversy since its publication in 1957.
Its theme is the role of individual achievement in society and its goal is to demonstrate what can happen when individual achievement is undervalued, suppressed and demonized. Complex characters embody heroism and evil, in a plot that combines drama, mystery, romance, and science fiction - the result is ultimately inspirational, not apocalyptic.
Dagny Taggart is one of the finest female heroines in modern literature: intelligent, courageous, and as beautiful as she is strong. She is a rare screen example of life lived on one's own terms, for one's own values. Steel magnate Henry Rearden says, "My goal is to make money" with pride. He is an industrialist who improves the quality of life for all - and values his reward. Atlas Shrugged's villains are evil, but as familiar as our local neighbor - as they undercut and subvert talent and achievement.
Atlas Shrugged
is in limited release across the U.S.A. It is being presented in three parts. The first part will be debuted on April 15th, 2011, with the next two parts scheduled to be released on April 15th of 2012 and 2013 respectively.
*
Atlas Shrugged Trailer
Taos Think Tank
If you happened to catch the Tea Party 2.0 Radio Show this Sunday morning at 11 AM on 1550 KIVA AM, you would've been fortunate to hear the discussion being held with Ken and Bob from the Taos Think Tank.
Here is some information from their About Us section on their website.
Taos, New Mexico is an exceptional and historic little town with a diverse population of free thinkers, creatives, intellectuals, and nonconformists. With this tradition a group of us formed an organization to protest and offer a grass roots response to the elitist politicians leading or misleading the nation today. The Taos Think Tank would like to engage the "Tea Party" movement nationwide in an effort to stop the further electing of professional politicians to our United States Congress. We would call on all "State Tea Parties" to unify in a combined effort to amend the United States Constitution. We strongly, suggest that the will of Thomas Jefferson, James Madison, John Adams, Benjamin Franklin, and other Founding Fathers be fulfilled.
The first objective is for each state to form a "State Convention" for the express purpose of convincing each State Legislature to apply to the U.S. Congress to call a National Convention to propose amendments to the U.S. Constitution. It takes 2/3 of the State Legislators to get this far. We suggest that the individual states select delegates put forth by the "Tea Parties" to keep the amendment process focused. Hopefully, selecting the words for the amendment at the Nation Convention will be only a formality as they will have been agreed upon at the state conventions beforehand. We will also coordinate suggestions for the terms and wording of this amendment from the various state conventions.
Once the amendment proposal is accepted by this National Convention, the U.S. Congress must pass it back to the states for ratification within seven years. The U.S. Congress can dictate one of two procedures, either by the state legislators or by the state convention. Either way a ¾ majority is required. We suspect the Congress will select confirmation by the state legislators, which they might be able to control. It would be our thought to try to get the 38 states required up front, as it is NOW time to expand the Bill of Rights.
And, No it has never been done before, but Article 5 of the United States Constitution tells us we can!
It is time.
Below is their challenge to the Tea Party
It is time for the reuniting of the States of our Union. Over time the Federal Government has taken over many powers originally meant to be State powers. The framers of our Constitution anticipated this and gave "we the people" a way to correct the problem. It has not been done before. Article 5 of our Constitution shows us how. Properly done, the Congress has no choice but to accept this approach.
The Legislations of at least 34 states must jointly request that Congress call a convention for the sole purpose of proposing Amendments to the Constitution. The Tea Parties are the only hope to convince these legislators to act in unison for a "Second Bill of Rights".
The Second Bill of Rights
(Click on amendment to read)
1.
STATE POWERS
2. TERM LIMITS
3.
TAX REFORM
4.
IMMIGRATION AND VOTING
5.
SINGLE ISSUE BILL
6.
TORT REFORM
7.
OWNERSHIP RIGHTS
8.
RIGHT TO WORK
9.
RELIGIOUS FREEDOM
10.
EDUCATION REFORM
---
Suggestions to be modified at the National Proposal Convention
---