Photo ID Bill
House Bill 308 Information!
The Albuquerque Tea Party is presenting the following information from Hispanos Unidos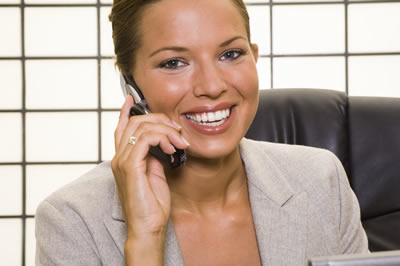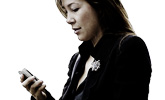 Below, please find a list of the representatives on the NM House Voters and Elections Committee. The names are all hyperlinked---right click on a name, and choose the "open hyperlink" option. It will take you to the legislator's home page, and give you their email address, office phone, etc.
Please contact them NICELY and ask for their support for House Bill 308, for Photo ID at the polls. You get a lot more positive response to thousands of KIND requests, than nasty ones. For all of you in Dona Ana County, if you only have time to contact one representative, please contact Mary Helen Garcia. She is the only member of the committee from the county, and is the chair of the committee. Identify yourself as a Dona Ana County resident when you call or email Mary Helen. We recommend you call all of them. Tying up the legislative switchboard and overwhelming lawmaker's secretaries with calls seems to be most effective. Here's a tip---if a legislator has an email address that goes to @nmlegis.gov---don't bother to email them if you have time constraints. Call them. We have inside information that many legislators who don't give their personal email addresses on the legislative website, often do not open their email all session. Calling is best for these legislators. All the Democrats have their designations written in red below. If you only have time to contact a few, please contact them. Every Republican has signed on to the bill.
House Bill 308 is scheduled to go to the House Voters and Elections Committee, then the House Judiciary Committee. We have to get it through House Voters and Elections first. As you can see, WE ONLY NEED ONE DEMOCRAT TO CROSS OVER TO GET IT THROUGH THIS COMMITTEE! Our best hope may be to pound, politely, Rep. Debbie Rodella. She has voted AGAINST same day registration in the past. We recommend a nice note or call that says that you are one of thousands of New Mexicans who are following election reform legislation, and are aware of her dedication to election integrity because she voted to kill same day registration. You are hopeful she will vote for Photo ID in committee so it can get an up or down vote once and for all on the House Floor......you get the idea.
Additionally, the bill is being carried by Senator Steve Neville in the Senate. It is Senate Bill 363. It is slated to go before the Senate Rules Committee. Below you will find a list of members of the Senate Rules Committee-they are also hyperlinked. You will see that there are only 3 Republicans and 6 Democrats on that committee. For the first time, we actually have a better shot of getting this through the House!!!! But if you have time and are able, please contact the members of the Senate Rules Committee-we need to cover all bases!
Should this bill pass one of these committees, we will send another transmission with contact information for the next committees both versions of the bill will go to. In the House, it is only slated to go through 2 committees, and only 2 committees in the Senate, too-Senate Rules Committee and Senate Judiciary Committee.
Years of work is now coming to a head. We can't flag or fail now.
As always, know your fellow New Mexicans are grateful for all you do.
Victor Contreras, Chairman
Hispanos Unidos.
HOUSE VOTERS & ELECTIONS

Tuesdays & Thursdays - 8:30 a.m. - Room 305
| | | |
| --- | --- | --- |
| Title | Name | Role |
| Representative | | Chair D |
| Representative | | Vice Chair D |
| Representative | | Member R |
| Representative | | Member R |
| Representative | | Member R |
| Speaker | | Member D |
| Representative | | Member D |
| Representative | | Member D |
| Representative | | Member R |
| Representative | | Member D |
| Representative | | Member D |
| Representative | | Member R |
| Representative | | Member R |
SENATE RULES

Monday, Wednesday & Friday - 8:00 a.m. (Room 321)
| | | |
| --- | --- | --- |
| Title | Name | Role |
| Senator | | Chair D |
| Senator | | Vice Chair D |
| Senator | | Member D |
| Senator | | Member R |
| Senator | | Member D |
| Senator | | Member R |
| Senator | | Member D |
| Senator | | Member D |
| Senator | | Ranking Member R |