QUILTCHONG.COM

RETREAT TO THE OREGON COAST!




Visit Nancy's studio in Gold Beach, Oregon, for private applique lessons or for your quilting retreat. Whether you come for one day or several, by yourself, or with friends, you deserve a place to relax while you stitch.

Nancy's Studio

Go to QuiltChong.com for more pictures and information, then call Nancy to book your retreat!

Or, how about quilting in Cannon Beach, Oregon, in March? You can also take a relaxing "2 Fabric Applique Quilt" class with Nancy in Cannon Beach, Oregon March 10-13. Click here for those details.
CURRENT INTERNET SPECIAL


Tropical II




Make into a quilt, tablerunner, or use on tote bags, garments, gift bags, or pillows.




Regular price: $12.00, for a limited time purchase this pattern for just $10.00




I HAVE A NOTION

Introducing you to the notions Nancy and Janice use.


Bias Tape Maker

It is true, this month's notion has nothing to do with Hawaiian quilting, and is not used on our 2FAQ quilts, either. But, Nancy teaches many styles of applique classes, including Celtic applique and stained-glass applique. The essential tool for both of these styles is a Bias Tape Maker.




The one we use is Clover's 1/4 inch Bias Tape Maker.




Hint: For the best results, turn it over. Ignore the instructions, and iron your strip of fabric as it exits the tool with the folded raw edges against the ironing board.



WHAT'S NEW?

Janice has re-organized the fabrics on our website. All our bolt fabrics are now arranged, by color, on just three pages. Easily navigate from one page to the next as you choose fabrics for your next project, or for your stash collection. To make it really easy, the Fabric Finder still shows you a small image of every fabric on one page.

Bolts

Fabric Packs

Hand-dyed Fabrics by Janice

And, new quilts have been added to the Galleries.

Now a warning. Cotton prices have increased across the board this year. In the long-term it will likely mean higher fabric prices everywhere. It also means that Aurifil increased the price of their threads already. We have held the price of thread below the suggested retail now for several years. But, regrettably the time is coming for an increase. Our price will soon change from $3.50 to $3.75 per spool for the 220 yard, 50 wt spools. It is a small increase, and still well below the standard retail price of $4.20.

Because we are still working through our 2010 inventory, the change will not happen immediately, but we wanted to give you warning, so you can stock up now. Prices will be changing for all our thread products.

(It makes us sad, too.)
KONA BAY FABRICS

BOLT SALE

The sale continues! Selected 6-yard bolts of Kona Bay fabrics for just $6.00 per yard! (Normally these fabrics sell for $9 to $10 per yard.) The selection varies, so look again!

To get your hands on these beautiful fabrics at this great price, visit www.konabaygifts.com and go to the Six Yard Bolts section. IMPORTANT, be sure to use the coupon code 5107 when you check out, to get this special price and your FREE bonus gift!

Note: You are purchasing these fabrics direct from Kona Bay; they will be shipped to you direct from Kona Bay Fabrics, Redmond, WA, USA. Their sale terms apply.
If you received this Newsletter from a friend

, sign-up to receive future issues

here:

Aloha!
When we first thought of publishing an e-Newsletter, we worried that we would not have enough to talk about. (Silly, aren't we?) After all, can there really be that much to say about Hawaiian Quilts and Applique? Well, obviously there is!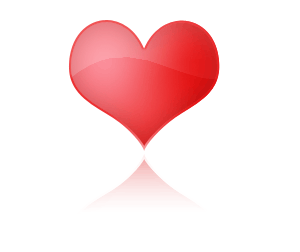 This is our 19th e-Newsletter (our first one was in June 2009), and we have not run out of things to say yet! Bless those of you who have been with us from the beginning, and welcome to those of you who have joined us along the way. We know appliquers are sometimes considered to be a bit out-of-step with the rest of the quilting world, so, we want you to feel particularly welcome here. There are now over 3,000 of you reading our newsletters, and you all have at least one thing in common -- a love of applique. Your stories, pictures, and questions are our best source of ideas to share.
Speaking of pictures, we have added several new quilt photos to the
Gallery
pages on our website. Take a few minutes to peek at the beautiful quilts your applique friends have made. If you are looking for new inspiration, perhaps you will find a spark there to get your juices flowing again!
When you think of applique, think of us. And send us your stories, pictures and questions. We would love to hear from you.
E komo mai!
GIRAFFE FAMILY

Lit by Love

In December we received an email from Kathy Camarena, with this photograph of her

Giraffe Family

quilt. In her email she explained that she made the quilt for her niece (in the photo), who is legally blind, but can distinguish light and dark. She needed the quilt to glow. And glow it does.

She explains how she achieved the especially high contrast this way, "I sandwiched the batting between just two layers (the brown and yellow fabrics). Once I cut away the top layer and the batting, the light was very bright through the sunny yellow fabric and very dark through the two fabrics and batting - they hung it in a bright window that doesn't have direct sunlight. My niece is able to see it when she wouldn't normally be able to distinguish any design." Kathy says the only thing she would do differently next time is to use a black batting, for an even stronger contrast.

Are you as impressed as we are with Kathy's ingenuity and creativity? How fortunate her niece is to have such a special aunt! Thank you, Kathy, for letting us share your quilt and story with our readers.

TROPICAL II

Pohopoho

We have mentioned before that in the Hawaiian language it is common to repeat a word for emphasis. Take huli huli chicken, for example. Huli means "to turn". So if you cook chicken on a spit or rotisserie it is called huli huli chicken. Chicken that has been turned a lot! Among the many definitions for poho is "patch, as in clothes; to patch, mend." When clothing is mended it commonly involves sewing (appliqueing) a small patch over a tear. In quilting if you have a quilt, or kapa, that has many patches, or appliques, it would be called a kapa pohopoho.

1

Tropical II

Our feature quilt this month, Tropical II, is a kapa pohopoho with Angel's Trumpet, Ulu (or Breadfruit), Plumeria, Monstera, Torch Ginger and Orchid. The individual blocks in this quilt are 21" square.

TIP:

The appliques for these blocks can be cut from just a fat quarter of fabric (18" square). Collect a variety of fat quarters that look good together and do each block in a different color, or fabric.

Did you know?

Many of our Hawaiian wall quilt patterns also include a companion 21" block pattern. These block patterns can be used to make pillows to coordinate with your wall quilt, can be added to pohopoho quilts, can be used in sampler quilts, and can be a starting place for a person new to applique or Hawaiian quilting.

Internet Special:

This pattern, with six 21" blocks, normally sells for $12.00, but for a limited time you can purchase it for just $10.00.

Click here.

Tropical II tablerunner

If you are new to Hawaiian quilting, a good place to start is with our DVD "Hawaiian Quilting with Nancy Lee Chong". Let Nancy show you everything you need to know to make your Hawaiian Quilt!

Click for more details

.

1. Translations and definitions from

Hawaiian Dictionary

by Mary Kawena Pukui and Samuel H Elbert.
GRAPES

Fruit of the Gods

With over 8000 varieties of grapes, growing on every continent (except Antarctica, no surprise there), in colors that range from green, purple, black, red, yellow and white, they make a wonderfully interesting image for your next wall quilt. Hang this quilt in your kitchen, dining room, wine cellar or garden room to recall a trip to any wine region in the US, Australia, or Europe. Or use it to fantasize about an adventure in Tuscany!

Did you know? Grapes are the second most popular fruit, next to oranges. They are low in calories, cholesterol, fat, and sodium. While at the same time they are rich in vitamins, minerals, fiber, antioxidants and sweet flavor. Not only do they make great wine, but they are a healthy snack.

Our Grapes quilt was beautifully hand quilted by Noreen Havens. Notice in the purple background fabric the lattice, tendrils and grape leaves quilted with a variegated

hand quilting thread

.

As with all our "2 Fabric Applique Quilts" (2FAQ), the fabric you see framing the quilt is the applique fabric. That is the fabric on top, it is stitched to the background fabric. Yes, in this quilt, the green has been appliqued onto the dark purple fabric. No need to worry about forming perfect circles for each grape. Grapes are not perfectly round anyway.

Grapes

, 24

" x 36" pattern, $12.00. Buy it now.

Yes, we have a variety of

Fabric Packs

for you to choose from, too!

This quilt shows an example of a dark applique fabric stitched on a light background. You choose the colors that fit your decor, or are your favorites. Even if you like realistic colors, remember, grapes come in green, purple, black, red, yellow and white!

Beginners and experienced appliquers have benefited from our DVD, "2 Fabric Applique Quilts with Nancy Lee Chong". 2-hours of instruction, teaching you needleturn applique in the comfort of your home. Click for more details.
COMING EVENTS

Nancy's Whereabouts:

It is not too soon to be thinking about your late-winter, early-spring quilt events. Treat yourself to a class or retreat this year! You deserve it.

Quilt Shows

March 18-20, Quilters Anonymous, Monroe, WA. Be sure to go into the second building to see more quilts and to shop. That is where you will find Janice in our booth! Just start in the second building, to avoid the crowds in the main building!
April 21-23, Mid-Valley Quilt Guild, Salem, OR. A great opportunity to shop and meet Nancy in person.

Classes - Presentations - Events

March 10-13, RETREAT to the Oregon Coast and take a "2 Fabric Applique Quilt" class from Nancy in Cannon Beach! Choose from any of our 2FAQ patterns (included in retreat price) and spend several relaxing days appliqueing with Nancy. Sign-up now!

March 19-20, Vereins Quilt Guild, Fredericksburg, TX
March 21-22, High Country Quilt Guild, Kerrville, TX
April 5-6, Cimarron Valley Quilters' Guild, Stillwater, OK
April 7, Sew Flakes Fabrics, Broken Arrow, OK
May 1-13, Nancy will be teaching all around Western Washington. She has openings to teach or speak at your Guild or Shop. Contact her now to get on her schedule!

Register early for classes, they can fill quickly, or be cancelled if not enough people register in advance.




Nancy is booking events in 2011, 2012 and beyond. Remember to let your local quilt shop and guild know that you would like to take an applique class from Nancy Chong. Give them our website, or print Nancy's brochure and give it to them. Be sure to circle the classes you are interested in! Nancy will travel anywhere she is invited to teach.

"No tests. No grades. No pressure. New classes open every weekend from January until the end of October. Students receive a password to an online classroom with a teacher-led Discussion Forum and Student Gallery. A typical class consists of three or four lessons. Lessons open on Friday evening."




Nancy's 2011 QuiltUniversity.com classes begin:


Feb 18: 2 Fabric Applique

Mar 11: Baltimore Basics

April 8: Make Your Own Hawaiian Quilt

May 13: Hand Quilting

Janice's 2011 QuiltUniversity.com class begins:

April 8: Photographing Your Quilts



Thank you for spending a little of your precious time with us, we really appreciate it. Remember to send us your stories, pictures, questions, or suggestions. We love to hear from you.



A hui hou,
Until next time,





Nancy & Janice