____________

Timeline for IPCA Elections 2010
· Oct 29

- Deadline for nominees to submit their names & nominee questionnaire to

contact the

Elections Chair

This e-mail address is being protected from spam bots, you need JavaScript enabled to view it

.
· Nov 2

- Nominations made public in the November newsletter
· Nov 10

- Excerpts from Nominee Questionnaires posted on the IPCA website
· Nov 10 - 24

On-line Voting
· Nov 26 - 30

Nominees informed by e-mail
· Dec 1

- Election results posted on website and in the
December newsletter
Will Your Work Be Published Soon? Please Let Us Know
We make every effort to include all relevant books and articles in our Polymer in Print section because we want to showcase the accomplishments of our members and also point the way toward the most current sources of information and inspiration! But we face a few significant challenges in finding references to upcoming books and articles. This is where we ask for your help!
If you've written a book or article about polymer clay that's scheduled for publication in the near future, please let us know. This is especially important for Stampington publications, because they don't post the contents pages of their magazines on-line. Similarly, if you're about to be published in a magazine that may not be on the "radar" of polymer enthusiasts, we'd appreciate your calling it to our attention. These might include magazines devoted to doll-making, miniatures, holiday crafts, stamping, scrapbooking, fiber arts, or any of the many art forms that polymer clay may be combined with.
Also, please alert us to upcoming books that are to be self-published or are not sold on Amazon (our chief source of information for book publishing).
It's certainly not the artist/writer's responsibility to notify the IPCA of an upcoming article or book, but we do truly appreciate your help in gathering complete and accurate information and presenting it our members--who are the most enthusiastic buyers and readers of polymer clay-related material in the world!
Send relevant information to sivester@bellsouth.net and put "Polymer in Print" in the subject line
___________

Jewelers for the Gulf
Chris Hierholzer, "Color of Water" pendant
More than 30 of the country's most notable jewelry artists have come together to support victims of the Gulf Oil Spill through a charity auction on eBay,
Jewelers for the Gulf
. This program is being spearheaded by cloisonné artist
Patsy Croft
and metalsmith and enamelist Chris Hierholzer. "Just because the well has been capped doesn't mean the damage is over. There are a lot of people hurting down here," says Croft.
One hundred percent of the proceeds will be donated to Catholic Charities Archdiocese of New Orleans, which has provided food and other assistance to more than 19,000 fishermen and their families since May 1, 2010.
New artists will be added each week through October; check in at the auction site to see what new work is available. And if you want to get involved, contact Patsy Croft at
patsy@alohilanidesigns.com
_____________


Classes & Events
"Fat Tuesday" mask,
Karen Lewis (Klew)

Sandy Camp XII, San Diego, CA, Oct. 6-10

Euroclay Carnival, Madrid, Spain, Oct. 9-12
Enamel Illusion, Cindy Silas, live on-line, Oct. 13, Craftcast
Hinged Polymer Artifacts, Tory Hughes, San Juan, PR, Oct. 16-17
Louise Fischer Cozzi, Oct. 19-28, various locations in Israel

Clay Fest (Inspired Muse Fest), Wausau, WI, Oct. 21-24.
8th Annual Pittsburgh Retreat, Lutherlyn, PA, Oct. 22-24
Polymer Clay Fest/Creative Arts Fest, Wausau, WI, Oct. 21-24

Klew's Expressions Unmasked, Vicksburg, MS,

Oct. 23-24

Direct Image Transfer Techniques, Jill Erickson, live on-line, Oct. 27, Craftcast

Gold, Pearl, and Sparkle, Sue Heaser, Suffolk, UK, Oct. 30

Clay Carnival, Las Vegas, NV, Nov. 4-7
Wing Canes, Faux Wood, Lynne Ann Schwarzenberg, East Longmeadow, MA, Dec. 4-5

For a current

list of classes and workshops, vi
sit the IPCA website often. And be sure to enter inform
a
tion about your event
s on our calendar. We rely on you to keep us up-to-date!
______________

On-Line Resources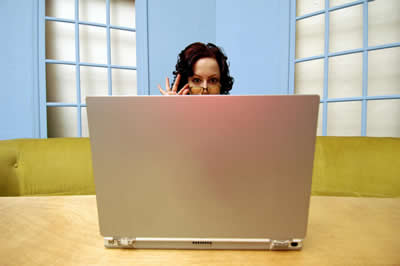 __________

Calls for Entry

Exhibitions
Artspace Fine Contemporary Craft
International Exhibition, Raleigh, NC, deadline Oct. 4
Dual, the Private Life of Sculpture,
Seattle, WA deadline Oct. 17
Body of Ornament (jewelry), Brooklyn, NY, deadline Oct 15
Punch Gallery: Call for Projects 2010, Seattle, WA, deadline Oct. 22
Redux's 2010 Annual Call to Artists (all media), Charleston, SC, deadline Oct. 23
Positive Inspirations Creating HIV Awareness through the Arts, Beverly Hills, CA, deadline Oct. 31
"Express Yourself,"
Louisville, KY, deadline Nov. 10
"Hidden Cities,"
National Women's Caucus for Art 2011 Juried Show, New York, NY, deadline Nov. 19
All Mediums
Exhibit, Louisville, KY, deadline Jan. 14
Magazine and Book Challenges
"Beads,"
Polymer Cafe,
deadline Oct. 10
Simple Pleasures
,
Somerset Studio,
deadline Oct. 15

April Showers,
Somerset Life,
deadline Nov. 15
The Recipe Card,

Somerset Life,

deadline Nov. 15


Hair-Raising Accessories,

Belle Armoire,

deadline Dec. 1

Essay Contest
_____________

Photo Inspiration of the Month
Photo by Marilyn Davenport
If this image inspires you to make something from polymer clay, please send a photo of your creation to
Polymergence
at sivester@bellsouth.net.
We'd also like to showcase your inspiring photographs!
Volume 3, Issue 10
October 2010

It's Election Time Again


by Kylee Milner, Elections Chair
Tempus Fugit! How often do we ask ourselves for a few more hours each day to do all those unfinished jobs? Yet in reality, when we look back, we do accomplish a great deal. Do you have room for one more job? Another accomplishment / commitment?

Once again the IPCA Executive Board is hoping that at least six of you are willing to squeeze in one more very important commitment. Why six people? That just happens to be the number of board positions which will be up for re-election this year. Each volunteer position varies with regard to effort level and time commitment, but they all share one very important characteristic--each is necessary to ensure the continued success of the association.
Please take just a moment and consider the benefits the IPCA brings to the polymer clay community. Some are highly visible, such as the wealth of information available via the website. With a few clicks of the mouse you can find local guild info , event announcements , business opportunities , creative challenges , a member web directory and so much more. What may not be as visible is the work that goes on behind the scenes, as board members are not only concerned with the present--they also envision the future. And the future is filled with plans and ideas that cannot be accomplished without your support.
Click here to read the list and descriptions of available positions and to find the Nominee's Questionnaire.
The completed questionnaire must be e-mailed to the Elections ChairThis e-mail address is being protected from spam bots, you need JavaScript enabled to view it , Kylee Milner, IPCA International Liaison, no later than Friday 29 October 2010. The complete election timeline appears in the left-hand column.

A New Auction for Ada
IPCA member Ponsawan Silapiruti spends most of her time caring for her daughter, Ada, who was seriously injured in a car accident in March 2008. But, as many of us know, Ponsawan also finds time to make wonderful polymer clay jewelry (especially in the Ring-a-Day project!) and be a great friend to our Association and the polymer clay community in general. I'm taking the liberty of reprinting here Ponsawan's blog entry from September 24, as I know many of you will want to help Ada by bidding on the beautiful items up for auction.
Dear Friends: Thanks to everyone who participated in the Auction for Ada last year. After successfully auctioning off half of the donated items, I realized that we paid almost 25% to eBay. Still, I have a few items left and would like to continue the auction through my blog, Silastones. I'll run the auction myself. Here is how you can participate. If you'd like to bid on a must-have item (or items), you can email me: silastones@aol.com to tell me which item you want to bid on and how much. I'll update the highest bid as it comes in and will contact you as well.
There will be a couple rounds of auctions, and each one will last for 2 weeks. I'll contact the person with the highest bid on each item for payment arrangements. A small shipping fee will be added to the final bid.
If you have any questions, please do not hesitate to ask. And if you can help spread the word through your friends as well, I would greatly appreciate it.
Ponsawan

Copying vs. Stealing:

A Critical Distinction for Artists
and Art Students
One of the most important and controversial issues for an arts-advocacy organization like ours is the intellectual property rights of artists. Several of our members have commented in print on this crucial topic over the 20 years of our existence.

Nan Roche's insightful remarks

on the subject, reprinted from

POLYinforMER,

are now available to read on our website, as is our official Ethics Statement. Another excellent (and comprehensive) discussion of this topic, by Lisa Pavelka, appears in the current issue of

Polymer Cafe

(October 2010, p. 8).

Last month, in preparing content for

Polymergence

and the IPCA website, our Vice President for Education and Outreach, Kerrie Venner, wrote an essay, "Copying vs. Stealing," in which she referred to polymer artist and IPCA member Luann Udell. Our original intent was for

Polymergence

to publish an abridged version of Kerrie's article with a link to the full text on the website. Before the newsletter was mailed, though, Luann expressed concerns about some of the statements in the article. Therefore, we deleted it from

Polymergence

and from the website, where it had already appeared for two days.



Luann Udell has written a thoughtful reply to Kerrie's original article, which we share here with our members and readers. The original essay, "Copying vs. Stealing," is being republished to provide the necessary background for Luann's response. We hope that presenting these two opposing viewpoints will spark discussion and further insights on this crucial issue.



Copying vs. Stealing
by Kerrie Venner
I was reading Luann Udell's blog recently. Luann makes lovely faux ivory and bone figures inspired by her love of the prehistoric Lascaux cave paintings, which she incorporates into intricate and very beautiful wall-hangings. In her blog, Luann is talking about how she feels when she sees her work copied. Her musings are full of insight and her journey of understanding is interesting, and I recommend you read it for yourself. It made me think about this question as well, and it is a thorny and controversial subject.

In my own artistic journey, I am still at the stage of learning new techniques and discovering for myself the seemingly unending ways it is possible to use polymer clay. My primary source of learning is still working through projects devised by other artists. I am naturally drawn to those projects that have the finished item I covet. I want that item. I want to see how to make that item, learning as I go.
So I am sometimes baffled when the artist whose project is 'out there' becomes antsy when people post images of their work they have created following that project on the Internet, or are selling items they've made based on the project.
A Response to "Copying vs. Stealing"
by Luann Udell
"Taurus" pin, by Luann Udell
I recently discovered an article on the IPCA's website, written by Kerrie Venner, VP for Education and Outreach. The article talked about my artwork and a blog article I wrote about my work being copied. Kerrie refers to me as an example of an artist who has published directions for making my artwork who then gets "antsy" when people copy it. She states that she doesn't understand what's wrong with coveting my little totem animals, then making her own versions for her own use, and even to sell, since her customers probably aren't familiar with my work anyway.
At first I was delighted to read Kerrie's wonderful comments about my blog and my artwork. But that delight quickly turned to dismay.
Her article is an interesting take on a very complex and emotional issue.

Just to correct a few errors:

My name is "Luann," not "Luan" as my name originally appeared in her article.
Kerrie's article simply linked to the home page of my blog. My article Kerrie that refers to in her article is"What Is the Story Only You Can Tell?" (linked here). I discuss why someone who copies another artist's work is actually short-changing their own creative journey.
International Spotlight



The Israeli Polymer Clay Guild:
Mira Pinki Krispil

Many of us have seen the whimsical millefiore animals that have been appearing on Facebook and the blogs and are totally charmed by them! These creatures spring from the imagination of IPCA member Mira Pinki Krispil, the manager (for the last year) of the Israeli P
olymer Clay Guild.
Pinki, as she's known, started to create with polymer clay five years ago, when she was a Major in the Israeli Defense Forces. In rehabilitation after six surgeries on her hands, she began to work with polymer clay. Pinki credits the clay with regaining full use of her hands. Today Pinki lives in the south of Israel on a medical pension.
Pinki makes jewelry, vessels, and decorative objects of many kinds, but what she loves most is sculpting animals. Sometimes she uses welding techniques in the construction. Her signature style is a wild, colorful, explosion of millefiore canes, which gives each creature a vivid and unique personality. You can see Pinki's artwork on her website, Colors of Life, and on Flickr.
Pinki has shown her artwork twice in the United States as well as in exhibitions in Israel. Recently her friends and admirers were delighted to see her displaying her artwork in a video tour of the "Top 10 Things to Do in Summer in Tel Aviv." You'll spot her in Jaffa Flea Market at the 2.40-minute mark.

The Israeli Polymer Clay Guild was founded four years ago and now has approximately 130 members. It's one of the most active organizations dedicated to our medium. Every month the guild sponsors an organized challenge and a workshop. This summer's two-day Kibitz Sdote Yam "Desert Wind" Retreat was a huge success. Last January the guild presented eight 8 workshops with Jana Roberts Benzon all over Israel. They'll host Louise Fischer Cozzi this month and Laurie Mika in January.
Pinki says she receives lots of inspiration from American artists. She attended Sandy Camp 2008, Cabin Fever 2010, and Synergy2, and says, "They were great events, and I learned a lot!"
Voila's Forum Teaches

Critiquing Skills

by Christine Dumont

Voila!'s mission is to provide a place where members from all over the world can learn to become better artists. In this context, Voila! ran a learning forum on critiquing and judging. The motivating idea behind the forum was that by becoming better at judging the work of others, we become better at judging our own.

Over the course of 4 weeks, 10 judges-in-training developed a framework which was used to judge September's Polymeristas of the Month, Voila!'s monthly challenge. There were 41 entrants, each submitting one piece of their choosing. This was a wonderful response from Voila!'s membership. Each entry was scored by 4 judges and everyone received comments. The judging took place over 4 days during a marathon session which left the judges drained but exhilarated.

Being a judge was great: the thrill of networking with artists in faraway lands - the judges came from Australia, Canada, Europe and the US - , learning a new skill, finding a basis a dialogue to express our passion with like-minded individuals. Most important, the judges were often teachers and guild leaders who wanted to be better equipped at helping their students and nurturing their own communities. Effective judging and critiquing helps find the right words to empower artists to excel and that is the ultimate value of the forum.

The framework and accompanying scoresheet can be downloaded from Voila!

For more information on this or other other forums to come, contact me.


Christine Dumont
Founder of Voila!
www.voila.eu.com

Polymer in Print: What's New?
New Books

Friesen, Christi. Steampunkery: Polymer Clay and Mixed Media Projects, Jan. 16, 2010.
Haab, Sherri. Jewelry Inspirations:

Techniques and Designs from the Artist's Studio,

March 9, 2010.
_____. The Art of Metal Clay, Revised and Expanded (with DVD), July 27, 2010.

Heywood, Birdy.

Po

lymer Clay Bears

, July 12, 2010.
Hughes, Tory. The Five Simple Directions: A Roadmap for Creative Success.

Kawaguchi,

Noriko

. Amazing Clay Flowers:

Creating Realistic Flowers and Floral Arrangements in Polymer Clay,

Sept. 1, 2010

.

Kimle, Patricia.

Perfectly Paired:

Designing Jewelry with Polymer and Metal Clays,

April 6, 2010

.

Krzyzewski, Peggy, and Christine Hansen. Making Mixed Media Art Charms & Jewelry, July 13, 2010.

Pavelka, Lisa. The Complete Book of Polymer Clay, Feb. 2, 2010

.

Stowell, Charlotte.

Tasty Trinkets: Polymer Clay Food Jewellery,

July 9, 2010.

Books

Co

ming Soon

Magazines



Type caption text here.
Christine Damm, "Silk Road" necklace
Polymer Cafe

,

October 2010: "Easy Leaf Necklace," Marlene Brady; "Jumbo Bead Roller & Spiral Fan Pulls," Suzanne Ivester;

"Cabochon Heart Necklace," Eve Leder;

"Reel Jewelry," Arlene Harrison; "Magazine Holder with Fantasy Flowers," Jane Zhao;

"Leaves, Leaves Everywhere Challenge Winners";

"Sandra's Witch," Sandra Davis; "Drop Leaf Earrings," Shirley Rufener

Belle Armoire Jewelry, Autumn '10, "Working with Leftovers," Laurie Prophater; "Copper Etched Windows," Sheri Replogle; "White-Hot Bronze, Jen Cushman; "Earrings of Intention, Mary Jane Dodd; "Confetti Beads from Friendly Plastic, Jana Ewy; Wild Roses

Art Jewelry, Nov. 2010: "Jointed Stretch Bracelet," Patricia Kimle.

Bead&Button, Oct. 2010, "Making Connections," Barbara A. McGuire; "Faux Leather Cuff," Marilyn Mullins.


Bead Unique

,

Fall 2010, "ClayTime with CF," Christi Friesen.
A Note of Apology
We very much regret having failed to list Christine Damm's article in
Belle Armoire Jewelry,
Summer 2010, "'Pas de Deux', Wire and Polymer Clay" (see photo above). Our apologies also for omitting several clay-related articles in the Autumn issue of Belle Armoire Jewelry. Thanks to
Shades of Clay
for providing accurate information!