Air-Oil Systems
~~~~~~~~~~~~~~~~~~~~~~~~~~~~~~~~~~~~~~~~~~~~~~~~

Air-Oil Systems Newsletter

Stainless Steel Shock Absorbers from ACE
~~~~~~~~~~~~~~~~~~~~~~~~~~~~~~~~~~~~~~~~~~~~~~~
Greetings!
New from ACE. Stainless Steel Shock Absorbers for extreme operating environments.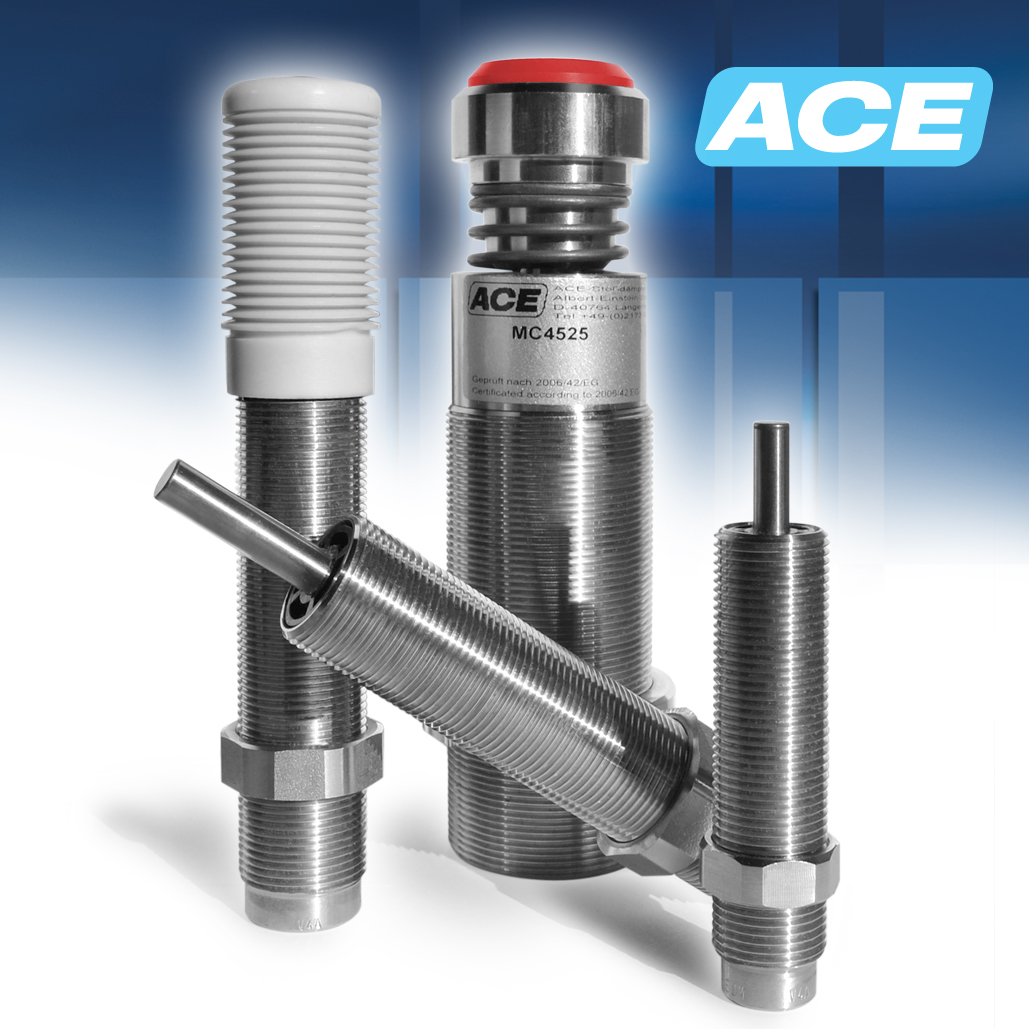 Made of high quality V4A stainless steel, these durable shocks are ideal for the food processing and packaging industries as well as medical, marine, electronic, chemical and more. The PMC Protection Series features a special Teflon protective cap that hermetically seals the complete damping system against damaging environmental elements.
Contact us today for more information or a demonstration on how ACE Controls new Stainless Steel shocks can help to increase your production and profitability.