Air-Oil Systems
~~~~~~~~~~~~~~~~~~~~~~~~~~~~~~~~~~~~~~~~~~~~~~~~

Air-Oil Systems Newsletter

~~~~~~~~~~~~~~~~~~~~~~~~~~~~~~~~~~~~~~~~~~~~~~~
Greetings!
Tolomatic Rod Style Electric Actuators now with Ethernet!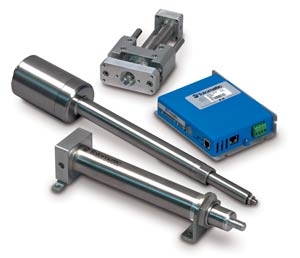 Introducing brand new enhancements to the Tolomatic ERD electric actuator.
Ethernet capable, only $75 adder...Thrust force up to 500 pounds!
ERD Electric Actuator / Electric Cylinder Provides Low Cost Alternative to Pneumatic Cylinders
The ERD is a low cost rod-style electric actuator designed as an alternate to pneumatic cylinders and an option for automating manual processes. The ERD electric cylinder is compatible with many NEMA and Metric standard stepper and servo motors to create a low cost, electric actuator solution. The ERD electric actuator is offered as follows:
4 body sizes
Ball or Acme screw choices
Force / thrust capabilities up to 500 lbs
Stroke lengths configurable up to 24"
Guide / Anti-rotate option
Stepper Drive / Controller & Motor solutions
IP67 option
All Stainless Steel body construction with protective motor enclosure
Contact us today for more information or a demonstration on how Tolomatic's new ERD affordable electric actuators can help to increase your production and profitability.