Greetings!
Stay connected... As one of the leading companies in the field of mechanical and system engineering, from the switch cabinet to the field via the interface, Murrelektronik specializes in creating durable connections. Murr has the products you need to provide a fast, durable and long lasting electrical connection. Each connector is made with impeccable attention to quality and 100% tested. Our prices are far less than you might expect. Delivery? Over ninety percent of the most popular items ship the same day from our warehouse in Mainland, PA or Atlanta, Georgia.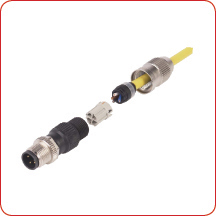 Components must be totally matched and supplement each other to achieve precise, dedicated interaction that produces fast, long-lasting results.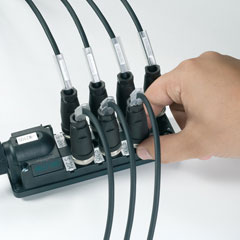 Passive distribution systems are an important part of any machine installation, and replace expensive terminal boxes with complicated wiring. Compared to conventional wiring, this simplifies installation and startup, and drastically shortens servicing times. You will always find the right connection with the proven, versatile range of plug connectors.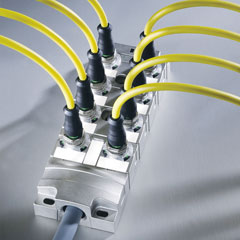 Fieldbus technology, the AS Interface I/O System from Murrelektronik offers users a continuous solution, from the control panel and control cabinet through to tough deployment in the field. Sturdy, fully encapsulated MVK fieldbus modules in metal housings are ideal for applications in tough environments. Cube67 is a decentralized, controller-independent bus system that distributes from the bus coupler directly to the I/O level of a machine.

Murr Manufactures a wide variety of DC Power Supplies at competitive prices.
Choose from 1.3, 2.5, 5 and 10 AMP Power Supplies from our online warehouse.
Order Murr DC Power Supplies Online

Contact us if you require additional information or for a demonstration on how Murr products can improve your profitability.
The 100th viewer to click the image bellow will win a $50 Gas Card