Air-Oil Systems
~~~~~~~~~~~~~~~~~~~~~~~~~~~~~~~~~~~~~~~~~~~~~~~~

Air-Oil Systems Newsletter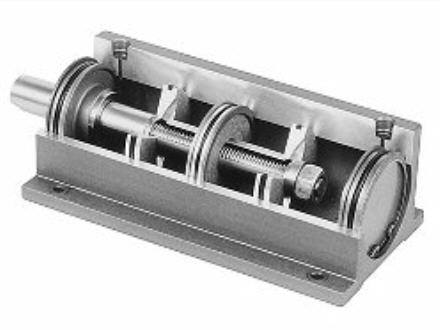 ~~~~~~~~~~~~~~~~~~~~~~~~~~~~~~~~~~~~~~~~~~~~~~~

Greetings!
A Fabco Multipower Air Cylinder is an air cylinder that utilizes more than one piston. The air pressure acts upon the increased surface area of the additional pistons and creates more force at the cylinder rod. Two of the most common used methods of increasing the force of an air cylinder are slecting a larger bore cylinder or increasing the air pressure. The Multipower air cylinder produces an incredible amount of force by the use of multiple internal pistons thereby increasing the surface area for the air pressure to act upon without increasing the cylinder bore size or the need for increased air pressure. The result...an extreme amount of force in the smallest footprint possible. How much force?

Up to 26,000 pounds of force from 100 psi air!

Multipistons multiply force output... Fabco-Air attaches multiple pistons to a common shaft and provides internal air passages through the shaft to all pistons. Piping the cylinder is easy, Just like a conventional air cylinder only two ports are needed, an extend port and a retract port.

When air pressure is applied to the extend port, all pistons are pressurized simultaneously, enabling tremendous thrust forces to be obtained

When air pressure is applied to the retract port, only one piston is pressurized.

Fabco offeres several product families of Multipower air cylinders, from space saving Pancake cylinders beginning at 1/2 inch bore to the High Power tie rod style up to 12 inch bore. Mulipower cylinders can be specified with 2, 3, or 4 internal pistons.

Multipower Cylinders are commonly used to produuce the power for small and inexpensive manual or automated pneumatic presses. Fabco makes it easy to purchase a

Customized Air Press

with only one part number.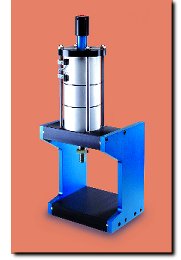 Contact us
for additional product information or a demonstration so show you how the Multipower Cylinder can easily provide the power you may be looking for.