Air-Oil Systems
~~~~~~~~~~~~~~~~~~~~~~~~~~~~~~~~~~~~~~~~~~~~~~~~

Air-Oil Systems Newsletter

~~~~~~~~~~~~~~~~~~~~~~~~~~~~~~~~~~~~~~~~~~~~~~~

Greetings!
Worry-free Freelin-Wade plastic tubing arrives on time, and it fits.
Ordering plastic tubing is easy. Plastic tubing by Freelin-Wade is an exact fit and with a verifiable 99% on-time delivery rate, you know exactly when your order will arrive. Choose from more than 4,000 sizes, colors and configurations of pneumatic hoses, flexible plastic tubing, polyurethane tubing, and nylon tubing. Our sales staff specialize in providing any plastic tubing variations and prototypes that you might dream up. Our clear plastic tubing and hoses have worked great in numerous industries, especially in the dental and medical, food and beverage, robotics and electronic fields. Freelin-Wade plastic tubing and hoses can be used for any application. No minimum order quantity make it easy to build a coil, private label, create multi-tube bundles or whatever it is that you can imagine.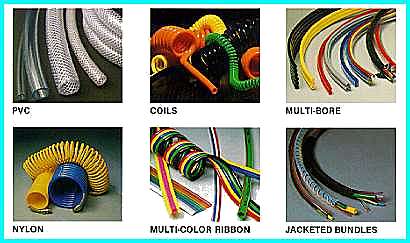 Put Freelin-Wade's plastic tubing products to work for you today.

Contact us

for a complete catalog or a quotation on Freelin-Wade tubing products.