Developing, Nurturing
& Supporting Leaders
Mark Your Calendar!

2012 Meetings

January 27
First Presbyterian Church, Urbana, IL
July 21
Philo Presbyterian Church
Philo, IL
October 26-27
Philo Presbyterian Church
Philo, IL

April 17-18, 2012
Reading of the
Presbytery Minutes
Eastland Suites
Urbana, IL
May 6-7, 2012
Interim Pastor Training
Mercy Center
St. Louis, MO
June 30-July 7, 2012
General Assembly
Pittsburg, PA
Check our website or contact the synod office for details!
Rev. Susan Davis Krummel to Stand as a Candidate for Moderator of the 220th General Assembly
At its stated meeting, October 11, 2011, in Washington, Illinois, the Presbytery of Great Rivers endorsed the Rev. Susan Davis Krummel to stand as a candidate for moderator of the 220th General Assembly of the Presbyterian Church(USA). Rev. Krummel serves the presbytery as executive/general presbyter and stated clerk. Her service to the presbytery in this capacity began in 2003.
"We are proud to commend Susan Davis Krummel to the General Assembly in the hope that she will be chosen to share her vital spirit and practical wisdom, gifts that have benefited us greatly since Sue became our General Presbyter," said Elder Gary Davis, the moderato
r
of the presbytery's nominating committee.
Bringing Hope in a Season of Violence
Multicultural Church Ministry Team and the Peacemaking Mission Team will host a panel discussion addressing the battle against violence in our communities. Hear examples of church-based programs from Sixth Grace, Chicago Hope, Lawndale, Urban Dolorosa, Hyde Park Union, Pullman, Fourth, Western Springs, and Lakeview Academy.
Pre-Presbytery Event
Wheaton First Presbyterian Church
November 19, 2011
9:15 through 11:00 AM
Start the conversation early - cast your vote for the greatest cause and best area for turnaround efforts.
November 2011-Monthly column featuring Stated Clerk Gradye Parsons
In the Lord I'll be ever thankful

Gradye Parsons
In the Lord I'll be ever thankful,

In the Lord I will rejoice!
Look to God, do not be afraid;
Lift up your voices: the Lord is near,
Lift up your voices: the Lord is near.
This song by Jacques Berthier (Sing the Faith #2195) is one of my favorites of all the Taizé music. It combines the ingredients of gratitude, joy, fear, and the desire for the Lord to be near.
Healthcare Leads Topics of Discussion at October Board
Meeting
Read reports on key decisions made by the directors of The Board of Pensions of the Presbyterian Church (U.S.A.) at their October 29 meeting in the Fall 2011 issue of The Board Bulletin.
February 1-4, 2012
Grand Rapids, MI
"God's miracles are staggering, God's wonders are surprising. God's kingdom lasts and lasts, God's sovereign rule goes on forever."
Daniel 4:3 (The Message)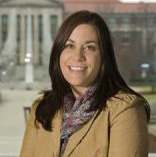 Center for Congregations Presents Social Networking Workshop for Indiana Congregations

Congregations On-Line: Using Facebook and Twitter
Laura M. Edwards
Wednesday, November 16, 2011 in Fort Wayne

Are you interested in using Facebook and Twitter in your congregation? Do you want to learn more about these social media platforms and how they can help market your church? Presenter Laura Edwards, senior director of development from Purdue University, will showcase tools that can directly help your organization highlight programming and activities, raise money, create platforms for advocacy, and help you connect with members, visitors and new volunteers. For more information and on-line registration, click here.
Light Your Path to Leadership
Monmouth College Presbyterian Scholarship
* $5,000 annual scholarship
* Renewable up to three years
* Overnight visit for finalists
Apply or nominate a student today!