Developing, Nurturing
& Supporting Leaders
Mark Your Calendar!



A Day with Gil Rendle
Where Is the Hope for Mainline Churches?
October 28
Urbana, Ill.

Synod of Lincoln Trails Quarterly Meeting
Author Gil Rendle and Cynthia Bolback, PC(USA) Moderator, attending
October 29, 2011
Philo, Ill.

Commissioned Ruling Elder Continuing Education
Advent/Christmas/
Epiphany
Synod of Lincoln Trails
Nov. 5, 2011
Philo, Ill.

Check our website or contact the synod office for details!

Introductory Study for Congregations Offers Insights to PC(USA)'s New Form of Government



The Presbyterian Church (U.S.A.) adopted a new form of church government in 2011, providing new opportunities for mission and ministry.

Being Reformed: Faith Seeking Understanding is publishing a new study, acquainting Presbyterians with the basics of the new book and the theological and ecclesiastical insights it presents. Written in accessible language for congregational study, Faith, Hope, Love, and Witness: The PC(USA) Form of Government explains core affirmations and the foundations of Presbyterian polity.
More...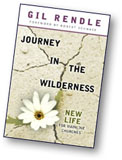 Where is the Hope for Mainline Churches?

Well-known author and consultant Gil Rendle will present a day-long event on Friday, Oct. 28, in Urbana, Ill.

He will be discussing the leadership and organizational challenges in mainline churches today, as they journey through the wilderness of change.

Registration cost is $25, which includes the cost of lunch. Copies of Rendle's book, Journey in the Wilderness, will be available for sale. This event is sponsored by the synod in partnership with the presbyteries of Blackhawk, Chicago, Great Rivers and Wabash Valley.

Download a flyer and registration form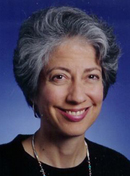 Marjorie Thompson

Discovery Weekend by Marjorie J. Thompson



Central Presbyterian Church is pleased to welcome Marjorie J. Thompson for a weekend of spiritual exploration and discovery Friday, November 11 through Sunday, November 13. Marjorie is nationally known for her experience and wisdom in developing the spiritual practices necessary to guide and sustain our lives through worship, prayer, Bible study, meditation, and other disciplines. In addition to her workshops and seminars, Marjorie has authored numerous publications including her 1995 book, Soul Feast, An Invitation to the Christian Spiritual Life.

Several opportunities exist to interact with Marjorie including "Nurturing Mary's Heart in Martha's Tasks", a women's ministry workshop from 2 to 4 p.m. on Friday, November 11. From 10 to 11:30 a.m. on Saturday, Marjorie will focus on "Spiritual Practices for Daily Living" in a community-wide workshop for men and women. She will also preach at both services (9 and 11 a.m.) on Sunday, November 13. For more information, please call the church office (765-742-8481) or check the church website, www.centralpreschurch.org.

TICKETS: While all weekend events are free of charge, reservations are encouraged for planning purposes. Please enroll for the events of your choice by calling Laurie Kuhn at the church office (765-742-8481) or email

[email protected]

.
Andrew Weeks Presents The Magnetic Church
Christ Church Cathedral, Indianapolis, will present writer, speaker, and evangelist Andrew Weeks, hosting The Magnetic Church, a workshop on successful evangelism and welcoming newcomers. The workshop will take place on the evening of Nov. 4 and from 8:30 a.m. to 4 p.m. on Saturday, Nov. 5.
Weeks' entertaining presentations bring a vast array of practical and proven ways to vitalize the church's ministry of welcome and spreading the good news. The Magnetic Church workshop is an excellent opportunity for congregation to get new ideas to develop their gifts for evangelism, attracting and welcoming newcomers, and becoming a church where visitors want to stay. For more information, please email The Rev. Andy Shamel (

[email protected]

) or
Ellen Shaughnessy (

[email protected]

)
, or call 317 636-4577. For more information on the workshop, download the registration form and check out the Magnetic Church website at http://magnetic-church.com.
New Network of Church-Based HR Professionals Formed



by Bethany Furkin, Presbyterian News Service

Along with colleagues from other faith-based organizations, Lisa Robbins, the Presbyterian Church (U.S.A.)'s director of human resources (HR), saw the need for a network of people in their line of work.

And so they formed one.

The Ministry Resource Network was founded a few months ago by Robbins; Deb Rice, a consultant at Missional Movement International; and Maureen Cleary, director of HR for the General Board of Global Ministries of the United Methodist Church.

More...

Connect with Mission Every Day!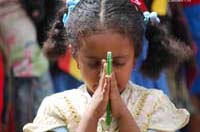 For every day of the year, the 2012 Presbyterian Mission Yearbook has a compelling and inspiring story of how Presbyterians engage in mission around the corner and around the world. Get your copy or learn more about the Mission Yearbook and how you can be a part of it.
CBS Special Highlights Role of Faith Communities in Resettling Refugees



by Jerry Van Marter

"Refugee Resettlement: Faith Communities Making A Difference," a CBS Television religion special about refugees who resettle in the United States, will be broadcast Sunday, Sept. 25 on the CBS Television Network.

The special was produced in cooperation with the Interfaith Broadcasting Commission, including the National Council of Churches and a consortium of Roman Catholic organizations, The Islamic Society of North America, The Union of Reform Judaism and the New York Board of Rabbis.

One CWS-sponsored refugee featured on the program is Hlwan Kip Tlem, an ethnic Chin from Burma, who came to live in Indianapolis four years ago and knew only a few words of English. She recently graduated from Southport High School and won a fully-paid four year scholarship to the University of Evansville. She talks about her experience adjusting to a new life in a new land.

More...

From EcuLink, a news publication of the National Council of the Churches in Christ in the USA.

Changes Coming to PC(USA) Ordination Exam Process



by Sharon Youngs
Communications Coordinator, Office of the PC(USA) General Assembly

Picture it: A candidate for ordination as a teaching elder (minister of the Word and Sacrament) taking all of the standard ordination exams online on a flexible schedule and receiving the results in a matter of days.

That image is the vision of a plan announced by the Presbyteries' Cooperative Committee on Examinations for Candidates (PCC) to move the administration and evaluation of the exams to an online management process.

More...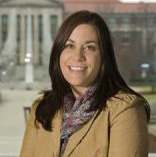 Center for Congregations Presents Social Networking Workshop for Indiana Congregations
Congregations On-Line: Using Facebook and Twitter
Laura M. Edwards
Wednesday, November 16, 2011 in Fort Wayne

Are you interested in using Facebook and Twitter in your congregation? Do you want to learn more about these social media platforms and how they can help market your church? Presenter Laura Edwards, senior director of development from Purdue University, will showcase tools that can directly help your organization highlight programming and activities, raise money, create platforms for advocacy, and help you connect with members, visitors and new volunteers. For more information and on-line registration, click here.