Developing, Nurturing
& Supporting Leaders
Mark Your Calendar!



A Day with Gil Rendle
Where Is the Hope for Mainline Churches?
October 28
Urbana, Ill.

Synod of Lincoln Trails Quarterly Meeting
October 29, 2011
Philo, Ill.

CLP Continuing Education
Advent/Christmas/
Epiphany
Synod of Lincoln Trails
Nov. 5, 2011
Philo, Ill.

Check our website or contact the synod office for details!


Photo by Danny Bolin

PC(USA) Moderator will Address Synod Meeting

Moderator of the 219th General Assembly Cynthia Bolbach will be present at the October 29 synod meeting.

A Presbyterian elder, Bolbach is executive vice president and corporate secretary of BNA, Inc., the oldest company in the United States owned entirely by its more than 1600 employees. She is a member of First Presbyterian Church in Arlington, Va.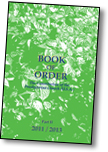 2011/2013 Book of Order
Free Downloadable PDF from PC(USA)

A copy of the PC(USA) 2011 Book of Order can be downloaded without charge from the denomination's Church Store. Once download, you may read it on your computer or print it out. Click here to download.

This book is Part II of the Constitution of the Presbyterian Church (U.S.A.) and contains the Foundations of Presbyterian Polity, the Form of Government, the Directory for Worship, and the Rules of Discipline. Also included is the Received Ecumenical Statements of Guidance, Articles of Agreement, and material on the seal of the Presbyterian Church (U.S.A.).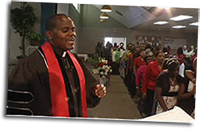 Growing Christ's Church Deep and Wide
"Neema" Means Grace

It's not what you'd expect to find in America's heartland - a Swahili/English speaking Presbyterian church. See how this new Kansas City congregation is proving God's love can lead to the unexpected.


Where is the Hope for Mainline Churches?

Well-known author and consultant Gil Rendle will present a day-long event on Friday, Oct. 28, in Urbana, Ill.

He will be discussing the leadership and organizational challenges in mainline churches today, as they journey through the wilderness of change.

Registration cost is $25, which includes the cost of lunch. Copies of Rendle's book, Journey in the Wilderness, will be available for sale. This event is sponsored by the synod in partnership with the presbyteries of Blackhawk, Chicago, Great Rivers and Wabash Valley.

Download a flyer and registration form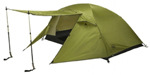 Annual Conference of the Association of Presbyterian Tentmakers



You are invited to the 2011 National Tentmaking Conference, 3 p.m. Friday, Nov. 4 through 1 p.m. Sunday, Nov. 6 at Stony Point Center, New York. Click www.stonypointcenter.org for map and directions.

Download a conference brochure and registration form

Register Now for These Local and Statewide Events



Indiana congregations and presbyteries are eligible to participate in these upcoming workshops, sponsored by the Center for Congregations:

Social Media for Congregational Leaders
Doug Pagitt
Wednesday, August 31, 2011 in Vincennes, Ind.
A Practical Guide to Congregational Planning: Thinking and Acting Strategically
Nancy DeMott and Tim Shapiro
Thursday, September 8, 2011 in Seymour, Ind.
A Celebration of Giving: Stewardship Strategies for Your Congregation
Melvin Amerson
Wednesday, September 14, 2011 in Indianapolis, Ind.
Thursday, September 15, 2011 in Crown Point, Ind.
Understanding Faith and Giving: A Southwest Luncheon Series
William Enright and Gail Knight Williams
Wednesdays, September 14 and October 5, 2011 in Evansville, Ind.
Essentials of Church Finance
Vonna Laue
Wednesday, September 21, 2011 in Fort Wayne
Thursday, September 22, 2011 in Seymour, Ind.
Congregational Management: Personnel, Facilities and Finances
John Wimberly
Thursday, September 29, 2011 in Lafayette, Ind.
Friday, September 30, 2011 in Evansville, Ind.
Visit the Center for Congregations website for more information.