Developing, Nurturing
& Supporting Leaders
Mark Your Calendar!



National Multicultural Church Conference
May 26-30
Chicago

Christian Education
Conference
and
Preaching Conference
May 31 - June 4
Montreat, N.C.

World Communion of Reformed Churches
Uniting General Council


Unity of the Spirit in the Bond of Peace


June 18-28
Grand Rapids, Mich.

219th General Assembly
July 3-10
Minneapolis, MN

Covenant Gathering


Branching Out in Faith


July 4-9
Hillsdale, Mich.

Synod Meeting
July 24
Philo, Ill.

ATiiM Annual Conference


Association of Trained Intentional Interim Ministers


Sept. 29-30
Utica, Ill.

Music and Worship Conference


for CLPs and Preachers


Oct. 4-7
Montreat, N.C.

Check our website or contact the synod officefor details!

What's Up With Your Ministry?
We'd love to share the news! Contact Marta

at the synod with updates from your presbytery, congregation, camp, or other organization.
We'll spread the word!

Continuing Education for CLPs and Preachers

Music and Worship Conference Features John Bell

October 4-7, Montreat Conference Center, N.C.

This conference brings together leaders and resources needed by commissioned lay pastors and preachers to nurture their ministry of preaching, pastoral care, and congregational leadership. Key leaders include

John Bell

, Iona, Scotland;

Byron Wade

, Vice Moderator, PC(USA) General Assembly and

Eric Wall

, Choir Director, First Presbyterian of Asheville, N.C.

David McDonald

, pastor at Clayton (Ind.) Presbyterian Church, is a workshop leader. More about the conference

Download an application for a $200 scholarship from the Synod of Lincoln Trails.


MONTREAT CONFERENCE CENTER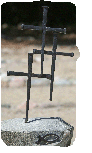 Presbytery of Wabash Valley Seeks General Presbyter



The Presbytery of Wabash Valley has announced that it is seeking applicants for the position of General Presbyter. Wabash Valley serves more than 80 churches in northern Indiana, with offices located in Rochester. The Church Leadership Connection Form, which includes a detailed job description, is number 72315.ABO and can be found on the PC(USA) website here.

Inquiries and applications should be sent to: Kristi Miller at the synod office or Wabash Valley General Presbyter Search, Synod of Lincoln Trails, 1100 W 42nd Street, room 210, Indianapolis, IN 46208. The deadline for receiving applications is

May 15, 2010

. The deadline for receiving answers to supplemental questions is

June 1, 2010

.



More Learning Opportunities from Montreat

"Words to Build a Life On"
Christian Education Conference
May 31 through June 4

Grow, learn, network, share, worship, prepare. Explore old and new models of transformational Christian education built on the solid foundation of God's word, set in the breathtaking Blue Ridge mountains of Montreat. More

"Proclaiming the Text"
For Pastors, Lay Leaders and Seminary Students


May 31 through June 4



Preaching requires the courage to speak the word of scripture to particular people in particular places who, as worshipping communities, seek to find meaning in their ordinary lives, often in extraordinary times. This conference offers the biblical scholarship, theological insights, and contemporary tools for preaching as well as workshops that help preachers proclaim a confident, exuberant, and expansive faith. More

McCormick Seeks Director of Masters Level Recruitment & Admissions


McCormick Theological Seminary, a seminary of the Presbyterian Church (U.S.A.), seeks a Director of Masters Level Recruitment and Admissions who will be responsible for recruiting masters level students and managing the internal admissions process including staffing the Faculty Committee on Admissions. More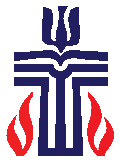 Go Deeper into Mission with Monthly Webinars from Presbyterian World Mission

How can my next mission trip be more meaningful? What can I do to build stronger relationships with my Christian sisters and brothers in other parts of the world? What should a partnership between my church and our sister congregation in Honduras look like? Explore these and other mission questions in the monthly Webinar offered by Presbyterian World Mission. The webinars are live conversations with missionaries, church partners, and mission initiators. You can participate from your home, office, neighborhood Starbucks, or wherever you like to access the Internet. Recordings of past webinars and additional information are also available online. A monthly podcast provides background stories on the same topic.
Nick Shargo

Synod Commissioner Nick Shargo Featured by Presbyterian News Service
The official news source of PC(USA) featured Shargo and told the story of his service to his congregation, presbytery and the synod. He is preparing to serve as a commissioner to the 219th General Assembly in July.
Read more
Tamara Pridgen

Vocation: Apply for the Student Opportunity Scholarship

Applications for the Student Opportunity Scholarship are due by June 1 for the 2010-2011 academic year. This scholarship serves PC(USA) college students in select majors - education, health service/science, religious studies, sacred music, social services/sciences - by providing financial aid for the third and fourth years of an undergraduate program. Preference in this program is extended to racial ethnic students in order to promote diversity. Visit the Financial Aid for Studies website to download an application and/or to learn more about other scholarships, loans and grants. Read scholarship recipient Tamara Pridgen's inspiring story.