August Events:
African-American
Baseball Experience
Exhibit at Library
7:
National Night Out 5 p.m.
10: Beach Bash Fireman's
Park 4 p.m. to 7 p.m.
14:
2012 Partisan Primary
Election
Diamond Jo
18: Pride & Passion Vintage
Base Ball Game, Silent
Pond Park 1 p.m.
24: Fireman's Park Beach
Closes
September Events:
4:
First Day of School for
Elementary Students
5:
First Day of School for
Middle and High School
Students
15:
Fire Dept. Open House
16:
Sr. Center Trip: Brewer
Game
The Verona Fire Department will host its annual Open House on September 15 from 10 a.m. to
2 p.m.
The Fireman's Park Beach will Remain Open until August 24.
The Fall/Winter Recreation Brochure will be Available the first week of August.
Look for it on the City Website

.

You can also contact the Recreation Department for further questions: 410 Investment Court, 845-6695.
A Perfect Time to Play Bocce
The summer-into-fall months are a perfect time to play bocce, a game that welcomes all ages and skill levels. The courts at the Senior Center are accessible to wheelchairs and equipped with stability bars for players with limitations. Bocce does not require the athleticism of other competitive sports, and the equipment can be borrowed from the Senior Center for a small fee. Call 845-7471 to get involved or for more information.
Iron Man WI 2012 Traffic Caution
On Sunday September 9, parts of the Iron Man race will pass through Verona.

City streets that will be affected by the race are: Whalen, East Verona, Bruce, Locust, South Main, North Main, Paoli, North Nine Mound, Cross Country, and Old Hwy PB. The intersection of Old PB at Whalen Rd should be avoided if possible as this is where the racers enter and leave the City, causing longer delays. The ramps at US 18-151 at Paoli St. will be closed during the duration of the race. It is recommended US 18-151 be accessed via W. Verona Ave @ Epic Ln as this location is unaffected by the race. To view a map of the bike route, please click HERE.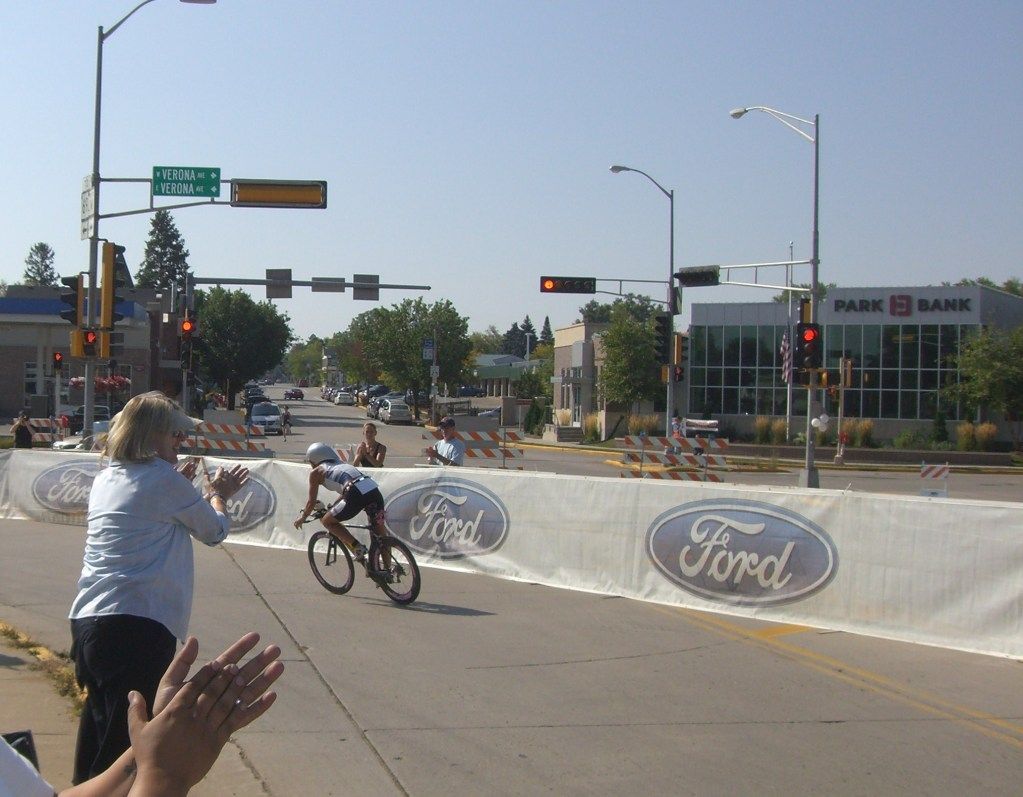 Verona Beach Bash!
The 12th Annual Verona Beach Bash will be held on August 10 from 4 p.m. to 7 p.m. at the Fireman's Park. Come join the community for beach games, free food and drink, prizes, and music. Cost for residents is $2 adult, $1 youth. Non-Residents will pay $4 adult, $2 youth.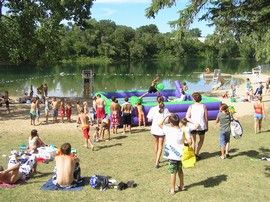 E-Readers Available at Verona Library
In June, the library began checking out e-readers to the public. There are 8 Nooks and 8 Kindles available that come preloaded with dozens of popular titles like The Game of Thrones, The Hunger Games, Fifty Shades of Gray, and more. See your friendly reference librarian to put one on hold.
Contacts:
111 Lincoln Street
845-6495
111 Lincoln Street
Commercial - 845-0963
Residential - 845-0909
410 Investment Court
845-6695
111 Lincoln Street
845-7623 - Non Emergency
101 Lincoln Street
845-9401 - Non-Emergency
500 Silent Street
845-7180
108 Paoli Street
845-7471
W

elcome to the City of Verona's first E-Newsletter! We hope this newsletter will serve as an informational bridge between the City and its residents.
Keeping the community informed is an important goal of the City of Verona. The E-Newsletter will be used to convey information about City services, events and ongoing projects, as well as
answering frequent questions received from the community. The E-Newsletter will be emailed out bi-monthly to those who have signed up to receive it and will also be available to view on the City Website.
We hope this E-Newsletter will become a valuable resource to you as well as an important outreach tool for the City.
Sincerely,
Jon Hochkammer, Mayor
National Night Out will be August 7
The Verona Police Department will be hosting National Night Out on Tuesday August 7, 5 p.m. to 9 p.m. at Hometown Festival Park.
There will be free food, beverages, entertainment, and a chance to interact with the Verona Police Officers. National Night Out began nationally in 1984 as an opportunity to heighten awareness of local safety and crime pre
vention efforts. It also serves to help the community get to know their local law enforcement. For more information, visit the National Night Out Website or contact the Verona Police Department, 845-7623.
From the Clerk's Office:
Upcoming Election: August 14
The 2012 Partisan Primary will be held on Tuesday August 14. There are two ballots for this election since the City lies in both Assembly Districts 79 and 80. Click on the link below to see a sample ballot.
To see a map of City Wards, click
HERE
. Wards 1 and 5 lie in Assembly District 79, while the remaining Wards lie in Assembly District 80.
Where do I Vote?
The City of Verona has two polling places.
Residents in Wards 1-5 vote at the Verona Public Library, 500 Silent Street.
Residents in Wards 6-9 vote at Verona City Hall, 111 Lincoln Street.
Both polling places are open from 7 a.m. to 8 p.m. on Election Day.
Recently Moved or Changed Names?
If you have moved or changed your name since the last time you voted, you must re-register. The deadline for mail in registrations has passed for this election. If you would like to register before Election Day, you must come to City Hall and bring proof of your residence. The last day you may register at City Hall for this Election is August 10.
You may register on Election Day, but be prepared to spend more time at the polls. If you choose to do this, please bring a proof of residence and a WI Driver License with you to the polls.
I will be gone on Election Day. How do I vote Absentee?
There are two ways you can vote absentee.
One:
You can request a ballot be sent to you in the mail. These requests must be submitted in writing. Mail an
Absentee Request Form
to City Hall or email to
kami.lynch@ci.verona.wi.us
. The deadline to request an absentee ballot is August 9, and you must be registered with the City of Verona before a ballot will be mailed to you.
Two: You can also vote absentee at City Hall during early voting. Early voting takes place Monday to Friday between July 30 and August 10 during the hours of 8 a.m. and 4:30 p.m. You may not vote absentee on August 13, the day before the election. The ballot must be voted here at City Hall and you are not permitted to take an absentee ballot for anyone else.
If you have further questions about this upcoming election or other questions on voting, contact City Hall at 845-6495.
This national traveling exhibition tells the story of how African-American baseball players from the late 19th
century onward persevered through discrimination to excel at the sport they loved.
The National Baseball Hall of Fame and Museum and the American Library Association Public Programs Office organized the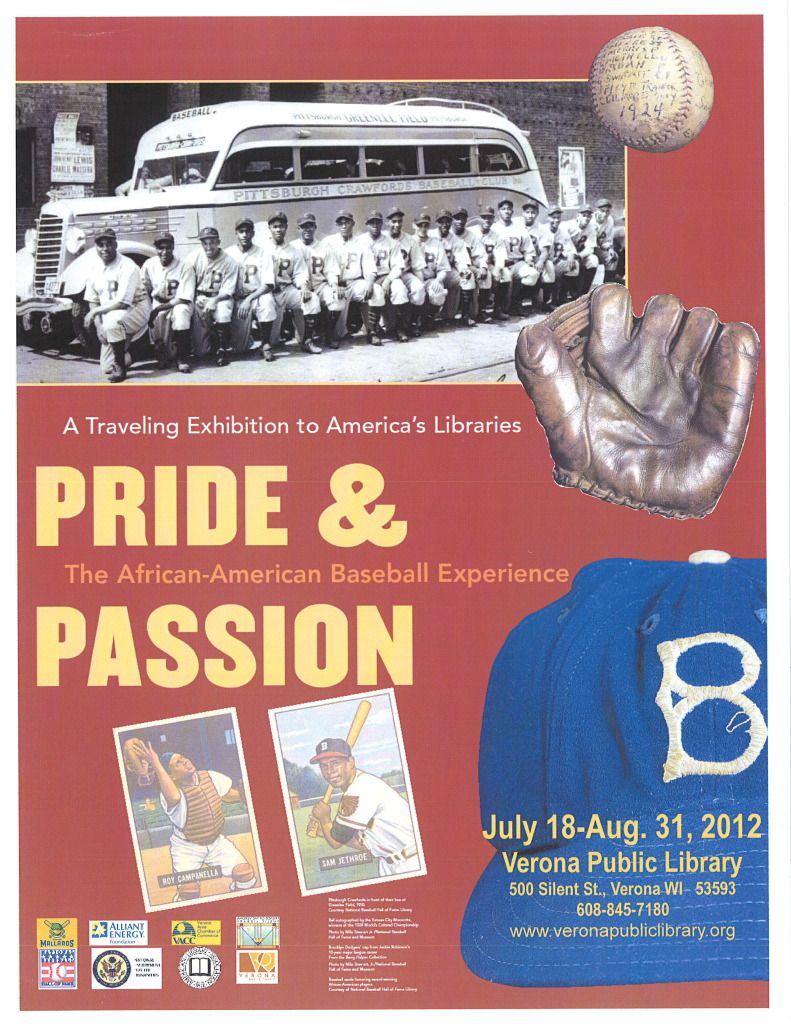 exhibit with the help of a major grant from the National Endowment for the Humanities: great ideas brought to life. The traveling exhibition is based upon an exhibition of the same name on permanent display at the Baseball Hall of Fame in Cooperstown, N.Y. Local sponsors include the Verona Area Chamber of Commerce, Alliant Energy Foundation, Friends of the Verona Public Library, and Madison Mallards. Click
HERE
to see a schedule and brochure for this exhibit.
Play Ball! "Vintage Base Ball" Game
Join us for a "vintage base ball" game at the Silent Pond Park across from the Verona Public Library on Saturday August 18 from 1 p.m. to 2:30 p.m. The game will re-create the styles, speech, rules, and terminology of the 1860's game. Verona Community members will play the Dead City's Base Ball Club vintage team. The game is a part of the current exhibit at the Library, Pride and Passion: The African-American Baseball Experience.
Verona Students Begin School September 4, 5
For all elementary students Grades K-5 and all Pre-K students, Tuesday September 4 will be the first day of school. September 4 will also be the first day for all 6th graders, freshmen, and new middle and high school students. All other middle and high school students will begin Wednesday September 5.
Registration Dates for the Verona Area School District will be Thursday August 16 and Tuesday August 21. Please see the Verona Area School District Website for specific times for each school.
With the start of school, the Verona area will see more pedestrian traffic. It is important for drivers to be aware of their surroundings and exercise caution when driving near schools. The Verona Police Department helps with school safety by employing part-time School Crossing Guards, and they are always looking for more responsible individuals to fill these vacancies. If you are interested in becoming a part time crossing guard, please stop in at the Verona Police Department for an application. Any questions can be directed to Lt. David Dresser, 845-7623.
2012 Street Rehabilitation Project: The 2012 Street Rehabilitation Project is part of the City's annual street maintenance project. This year the project is taking place in the Cross Country Neighborhood. Affected streets include: Poplar, Pine, Linden, Grace, Lucille, Diana, Aspen, Arthur and Daisy. The curb & gutter and driveway approach replacement are scheduled to be completed August 3. Pulverizing of the pavement, reshaping the street and new pavement is scheduled to be completed by August 22, with the final restoration to follow.
Cross Country Road Project:
The City is reconstructing Cross Country Rd to an urban cross section and adding turn lanes in order to improve the traffic plan at the entrance of the Reddan Soccer Park and to improve the condition of the street. The section under construction extends from east of Enterprise Drive to the entrance of the Reddan Soccer Park. The utility work, curb & gutter, base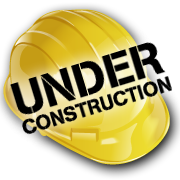 course, and the sidewalk on the south side of the street are completed. The asphalt pavement on the street and bike path are scheduled to be completed on August 6. Final landscaping, signage, and pavement markings are scheduled to be completed by August 17 and the road opened to traffic.
Senior Center Offers Case Manager Services
Aging well begins with good planning, and the earlier started, the better. The Case Manager at the Verona Senior Center can help you put essential plans in place. Two important documents that everyone of any age should have are a current Power of Attorney for Health Care and a current Power of Attorney for Finances. These documents are designed to speak for your healthcare and financial needs in any instance where you cannot speak for yourself. Without them, you can be at the mercy of another who may or may not fully understand your personal wishes. For more information on these basic documents and other items which you should have in place, call 845-7471 to make an appointment with the Senior Center Case Manager.
Epic hosts Annual User Group Meeting
Epic Systems will be holding their annual User Group Meeting (UGM) on the Epic campus September 10 - 13. UGM brings thousands of customers from all over the world to Verona. In addition to educational sessions, the event includes activities for participants such as hiking, bike tours, and carriage rides. Epic contracts with private bus companies to shuttle customers between their campus and hotels from all over the Madison area. The Verona Police and Public Works Departments will be working closely with Epic to help ensure that traffic continues to move smoothly with the increase in visitors to the City.