Upcoming Events
Eat for Equity
Saturday, Feb 11
6-9pm at the former Cady Hayes House on 500 Calhoun Ave S. in Lanesboro, MN 55949
LHS Senior Class Breakfast/Auction
March 4 from 9-1
More in news around the area below
Local Motion Dinner and Silent Auction on April 21, 2012
FOOD @ the Lanesboro Local Marketplace

Did you know the Lanesboro Local Marketplace is stocked with local food? Here's a sampling of what's new in the store:

Urban Processing: Sweetened Dried Cranberries, Blueberries, Cherries in heart shaped box
Chocolate covered Cranberries
Sweet Cranberry Topping and Filling


Liz Belina:
Fresh Greens

RootRiverWilds; Local Black Walnuts in shell, cracked or shelled

Badgersett Chestnuts

17 varieties of local cheeses!

Fresh every Wednesday: Kappers Milk and Cream, Fresh Cheese Curds



Marketplace Hours
Wednesday, Friday, Saturday:
Lanesboro Local Newsletter
January 2012 - Issue # 82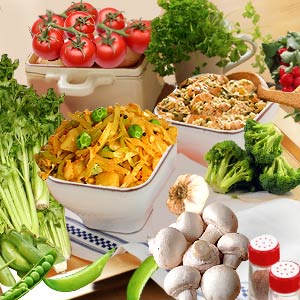 Eat For Equity

Very Soon you can Eat, drink, do good, and be merry...
If you haven't had a chance to put this on your calendar (and mind) now is the time to consider: Eat for Equity is coming to Lanesboro this Saturday, February 11.
Eat for Equity is the simple idea of volunteers making a themed meal, tied to a cause, which has engaged many individuals in generous giving at all levels, to collectively create a better, more equitable world.
Enjoy this enticing menu while strengthening our community and local producers:
Brown Sugar Winter Warmer beer by Grey Duck Brewing
Fresh apple cider

Homestyle Pickles - appetizer
Meatloaf with Shiitake Mushrooms
Garlic Parmesan Polenta
Balsamic Roasted Vegetables
Black Walnut Torte with Citrus Whipped Cream
Come as you are. Give what you can.
Saturday February 11
Drinks and dinner at 6:00 PM
Hosted by Peggy Hanson and Frank Wright
500 Calhoun Ave S, Lanesboro
$20 donation is suggested, more is welcome. B
ring your friends.
Reservations are encouraged. And if you want to help make it happen, let us know you will volunteer on Friday night, Saturday afternoon, or Saturday evening, and you can be a part of putting food on the table. Email
info@lanesborolocal.org
or leave a message at the Marketplace, 507 467 2944.
Good folks, good food, good times. All for the greater good.
Mixed Media by French Artist Dany
February 14: Appreciation Deadline
My husband once tried to get out of Valentine's Day by arguing that it's just a man-made event to make people buy gifts, cards and/or offer something special like a dinner. My comment was: "So?"
Valentine's Day, like Mother's Day or birthdays, involves a lot of commercialism. But would you really "think" of the special people in your life without a little push from the side? Here my husband states the obvious: "But I appreciate you all the time. " Well, I sure hope so, but visual reinforcement would be nice every now and then. Who in their right mind would turn down a gift, card, or even a thoughtful gesture. Let alone travel arrangements to a location with an ocean view (still waiting for this one!). These gestures never fail to make me feel appreciated and happy.
I like to think of these special days as appreciation deadlines. For most of us, it is probably about time to do something which sets this day apart from all the others. With a little pressure from the calendar, appreciation may become a "to-do-list" item: plan an interesting day, a few hours, or even a special moment.
Chore or not, the efforts will pay off. Even the fact, that someone thinks you deserve all of the attention, that he/she searched for a great restaurant, event to attend, or a deal on the biggest bouquet of flowers you could probably "waste" your money on, makes a caring statement.
Valentine's Day is like hitting the reset button: Stop all other applications, and just choose one - Make someone feel good!
Here's an array of options to achieve just this (in no particular order):
Make travel arrangements... You don't have to travel this minute, but a confirmation code in a pretty card will get the point across.
Dinner out is okay for her according to polls, but men don't list a romantic candle lit dinner as a top thing to do. So try maybe something out of the ordinary:
Picnic on top of a look-out or by the frozen river while sipping hot mulled wine or

Mojo Coco

hot chocolate. Miraculously you present your mate with wonderful local snack foods such as crackers, organic tortilla chips, salsa, a

lmonds, cheeses, d

ried fruits and chocolates in the appropriate heart shaped box...
You can't go wrong with Breakfast in bed, especially if you hide a little something under the toast. Lanesboro Local has these amazing pancake mixes, specialty syrups, Sturdy Wheat Hot Cereal, 8-grain cereals and very neat pottery bowls to go with it! And of course, an array of options that hide nicely under the toast...
Guys should CAtB - Cover all the bases: The card, the chocolate, the piece of jewelry (you can be done with this in 5 min flat)
Gals: Beside the obvious easy "gift", you can show your appreciation with a new handcrafted fishing pole, a few new spinners, or a cast iron fish sculpture.
Or something very special: Cook a hearty meal for him such as buffalo roast with Tequila Lime BBC sauce wearing a funky new apron while playing Garth Brooks "Nothing but an apron on..."
Or simply order the best truffles in SE Minnesota at the Marketplace now. Costa Truffles will be available on Feb 10 and 11. Call 467-2944 for more info
Something super easy: Place a bag of Barsy's Almonds in her handbag, on the nightstand or in the car for the commute... Choose from Sweeties, Naughties, or Hotties. You make the call!
On January 12th, Lanesboro Local member, Paul Schmidt, attended the annual meeting for the Tools For Transition Project that he is involved with. Tools For Transition is a project, partially funded through a grant at the U of MN, that will compile actual production and income/expense data for farmers transitioning to certified organic production. This data has been deemed important and useful to the extend that it has long been anecdotely surmised to cost too much money to transition to organic. This data is compiled through the Farm Business Management (FBM) programs throughout the state. FBM is basically an accountant for the farm that assists with developing annual cash-flows, business plan development and tax-planning. Once the data for the farms is collected, it is anonymously compiled into a database that provides analysis on profit and loss measures for the various enterprises (i.e. dairy, beef, row-crop, vegetable, swine, etc.) which then can be used to measure financial and production performance of transitioning farms against conventional or certified organic farms. In 2001, Paul Schmidt and a select few organic farmers who were participating in the FBM program met with U of MN and developed the criteria and specific account codes to be used for organic enterprises for the FBM system. Since that time, there has been specific data compiled for organic producers, but it has not been differentiated between transitioning and certified. Hopefully this project will provide the data.
Since the meeting was at the same time as the Minnesota Organic Conference, Paul was able to attend some very informative sessions such as Post-Harvest Handling, Food Safety and GAP Certification (taught by Chris Blanchard of Rock Spring Farm, Decorah, IA), Growing Herbs For Traditional Chinese Medicine, Low Energy Winter Food Production, and an update on Farm-To School, a program that connects local farmers to local school districts to provide fresh and local food. Paul also facilitated a session called Veggie Financial Recordkeeping which was quite an eye-opener for a lot of "wannabe" farmers. This session was presented by Laura Frerichs of Loon Organics. Loon Organics has a vegetable production and marketing system that utilizes the CSA concept and direct marketing via farmers markets (specifically the Mill City Market in Minneapolis). She presented very detailed financial data as to the profitability (or lack thereof) of a startup direct marketing vegetable operation. A portion of the attendees were very unaware of the requirements of capital, repayment capacity, owner's time commitment and lack of income for the startup phase of the business. Laura also did a very detailed analysis of the various vegetables that they produce and how they manage inventory and production data. All in all, the Minnesota Organic Conference is a well-attended and very well-organized conference that Paul would recommend to anyone interested in organic production. Paul added: "And they feed you a bunch of good food." Just another reason to put this conference on your calendar.
Loni Kemp, Lanesboro Local Board of Directors
Loni Kemp on
Live Local -Live Well
February is a good time to hunker down and give ourselves time to reflect. Days are short and nights are long, while the wood stove beckons us to draw near and sit a spell.
As I think about our three decades of living in the country, it strikes me how utterly grateful I am for the blessings of a life lived here amongst our Fillmore County rural communities. The daily benefits are so abundant that one might easily take them for granted. I vow to be more observant and appreciative for the rural life we live here.
The motto adopted by Lanesboro Local is "Live Local. Live Well." It captures the organization's hopes of expanding the regional rural economy by connecting rural producers and rural consumers. But it is not just about helping our neighbors earn a good living. Nor is it just about our opportunity to eat some of the most delicious food produced anywhere, or to buy meaningful crafts and gifts. It is also about the joy of being part of communities that look inward to solve our own problems and create our own well-being.
I often write of the gifts of nature. Our wooded hills, verdant valleys, and productive farms form the setting for ever-changing delights. These are free to everyone who can open their eyes. The seasons, the weather, the moonrise and the sunrise provide new wonders every day. Black cattle against the snow; white lambs on green pastures; a soaring black eagle with white head and tail-all are just outside my window. Even the changing smells throughout the year say, "Wake up! Pay attention."
I treasure the can-do, help-your-neighbor mentality that thrives here. It seems we all raised our children to make things, fix things, and grow things. I believe that a very satisfying life is created when we make it ourselves.
An increasingly important pleasure for me is buying some of our food and goods from local producers. Our neighbors bring me fresh brown eggs every week and homemade sausage when they butcher, gifts at which I never stop marveling. Another neighbor sold us a quarter beef of the finest, leanest, tastiest meat we've ever had.
Lanesboro Local brings in a whole new dimension, where we've created a Marketplace for local goods and foods. I'm totally hooked on delicious Kapper's milk, Liz's salad greens, and a variety of excellent cheeses, meats, and chips, all made within this region. I'd much rather spend my money here than a faceless Walmart.
As I reflect on rural life, I guess what I'm most thankful for is the sense of place. We feel firmly rooted, here in this particular landscape, in these overlapping human communities. It is not paradise here or anywhere else; people die tragically, and tornados and floods devastate. Yet we can trust that our communities will care and the seasons will turn. I'd rather live here than anywhere else on earth.
Existing Member News
Planting Garlic at Sun Fresh Farms
Paul Schmidt of Sun Fresh Farms-
We'll have to pray that at some point we'll get enough rain to actually grow something in SE MN, but with that being said, we are planning on a great garlic season and would invite anyone who is planning on large or bulk orders (20# and over) to contact us at pschmidty@centurylink.net as to the availability of that variety. All orders that specify variety are on a first-come first-served basis. We will have bulk quantities available in 2012 for the following varieties: Softneck- Inchelium Red, Chet's Italian Red and Tochliavri. Hardneck- Belarus, Georgian Fire, Georgian Crystal, Chesnok Red, Armenian, Russian Giant, German Extra Hardy, Samarkand (Persian Star), Krasnodar Red, Music and Siberian. We also want to let you know that we will have limited quantities of the following varieties: Spanish Roja, Silver White, Creole Red, Zemo, Mary Jane and Elephant Garlic. New for 2012: Andidzhanskij, Duganskij, Choparski, Estonian Red and Belgian Red. These last 5 varieties were obtained from avid garlic grower Br. Joseph at New Melleray Abbey near Peosta, IA. We've got high hopes for these, but they will not be offered for sale until I've grown them for 3 years to see if they meet my criteria as a viable variety to be grown with no caveats in Minnesota.
Here's a quick recipe for an appetizer called Korean Pork Skewers that I made for a Christmas appetizer:
3T Thai chili paste
2T soy sauce
2T rice vinegar
1/2t red pepper flakes

1T each Fresh ground ginger and fresh minced garlic
1 pork tenderloin (about 1#) sliced thinly (about 30 slices)
1. Mix all ingredients for marinade in a bowl. Place pork and marinade in ziplock bag. Mix well and refrigerate for 4 hours up to 2 days.
2. When ready to serve, adjust oven rack to highest position and turn broiler on high. Thread each pork slice onto a wooden skewer and place on a wire rack over a baking sheet. Broil until golden brown and just cooked through. About 5 minutes.
Easy and tasty.
Ferndale Market, Cannon Falls:
Ferndale Marktet's Local Artisan Cheese Day on Saturday, February 18(from 11-2 pm). This free event will feature a variety of cheese samples and presentations from area cheese makers. Artisan cheese lovers are invited to meet the people behind award-winning local cheeses. Attendents will have an opportunity to learn about the cheese making process and sample some of the area's best handcrafted cheese. Three local cheese makers, Faribault Dairy Co, LaClare Farms, and Pasture Pride will present their cheeses such as Amablu Gogonzola, St. Pete's Blue, Evalon, Juusto cheeses.
Brief presentations at noon plus samples, trivia, prices until 2 pm.
Join us for this fun, tasty and free event!
Ferndale Market is located at 31659 Cty 24 in Cannon Falls, MN. Visit www.ferndalemarketonline.com or call 507.263.4556
Jane Grevstad- Jane branched out into I-pad covers. These are quilted and embroidered pockets to put your ipad in. They are padded for protection and decorative for the home or office. I also make a smaller size for the kindle. Some "Pockets for your Pad" have an environmental theme. They can also be personalized.
Gehrkes Handyman Service - will take on painting projects in all sizes.
News from Around the Area
LHS Senior All-You-Can-Eat Breakfast/Brunch and Silent/Servant Auction on
March 4 from 9am to 1 pm
Please support the Class of 2012 and their upcoming Washington, DC educational tour by attending the Breakfast/Brunch at the school cafeteria on Sunday, March 4 from 9-1. Indulge in a homemade assortment of egg bakes, bacon ,sausage, buttermilk, chocolate chip, raspberry, and blueberry pancakes, fresh fruit and a variety of beverages. Cost $ 10 for adults, $ 6 for kids 5-12 and free for preschool and under.
The silent/servant auction will be held during this time in the commons area. Expect a huge variety to items and services!
T
hank you for your community support and enjoy the breakfast!