In the Kitchen With Molly

Need a hand in the kitchen? Molly can help.
From planning meals to putting them on the table, feeding a family is a big job. In the Kitchen With Molly is the next best thing to having a personal chef.
This new E-Book contains 12 weeks of menu plans, one for each month of the year, plus shopping lists and printable recipe cards. With the planning done for you, you'll have more time to spend enjoying your family or tackling other projects that need your attention.
And with Molly, the focus is always on frugality. These recipes not only save you time, but they also save you money. Trimming dollars from the grocery bill can add up to a significant difference in the family budget, and having meals planned means you'll eat out less often. That's good for your wallet and your waistline.
March brings us a
most wonderful time
of the year! You do have a welcoming, colorful, and happy backyard, don't you? If it needs a little work, keep reading!
Spring is the season of anticipation. Start a few seeds, try a new recipe, make a fresh start, and enjoy every minute. This is a prime season for you as a "keeper at home" to refocus and define your priorities as you realize just how much you can do with what God has given you.
Molly's Money-Saving Digest March 2010
Order this past Digest today by clicking HERE .
Molly Makes $7 Slow Cooker Suppers ~ Quick and Easy
140 deliciously simple recipes --
140 wonderful ways to feed your family!
Our daily lives often seem to run on overdrive. Too frequently a healthy, home-cooked meal is one of the things sacrificed. If only you had more time! Okay, maybe you really like to cook and it's worth all the effort it takes. But every day, day in and day out, perhaps two or even three meals a day . . . 14 to 20 meals a week, whew! A homemaker needs a reprieve!


Do you long to enjoy and explore the great outdoors with your family?
Want to make that special connection with your kids?
Don't let a few varmints, mosquitoes, or mishaps spoil your fun.
Go camping!
For the price of spending a night or two in a motel, you can outfit your family for adventure and make memories for a lifetime!
Get ready for an unforgettable experience as Molly and her fellow campers show you how, in
Your blog or business here!


Email me for our affordable rates and advertising options
Greetings!
Baby fever is in the air! I know several women who are expecting or who have recently had a baby, so I thought I would share some of the baby shower ideas I have come across. At the end of this month, I will be attending a shower where we will receive a raffle ticket for each package of diapers we give the expecting mother. The tickets will give us an opportunity to win a prize. What a fun way to help the parents-to-be get stocked up on diapers!
This newsletter is packed with theme, food, gift, and decorating ideas for your next baby shower.
From the Blog


If you didn't make it to the blog this week, swing by to see what you've been missing. Don't forget to leave a comment. I love hearing from you!
Ideas for Planning a Baby Shower
Here are some tools and ideas you can use when planning your next baby shower:
Invitations
Games
Food
Themes
A few of the following themes look like they may not be particularly frugal, but they will still get your creative juices flowing. Use their concept as inspiration and then check your local thrift and dollar stores for similar items to create a beautiful and frugal shower!
Frugal tip: Make your centerpieces out of the food you will be serving.
DIY Gifts
Molly Members

Hi Molly Members,

Be sure and log in to your Member's Pages on Tuesday to download our March Molly Saves in the Outdoors issue! Then, download your free copy of House Cleaning Lists and Schedules, just in time to get your house clean for spring. This E-book is just one of several freebies you're sure to enjoy this month.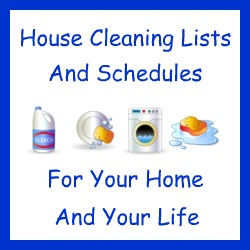 Not a member yet? We'd love you to
join us.
Only $3.95/month!

You might also consider a six-month prepaid membership as a gift for a frugal friend (or yourself)!
Cucumber and Cream Cheese Tea Sandwich
Tea sandwiches make a tasty, frugal snack at any party. Here is one tea sandwich recipe, but the options are endless!
Ingredients
4 ounces cream cheese
1/4 cup dill weed, flat-leaf parsley, or basil, dried and finely chopped
8 slices wheat bread
1 (4 to 5 inch) cucumber, thinly sliced
2 tablespoons softened butter
Directions
Stir the cream cheese and herbs in a bowl with a rubber spatula until mixed thoroughly.
Spread the cream cheese mixture on 4 slices of bread and then add the cucumber slices.
Spread the remaining slices of bread with butter and place the butter side facing down on the cucumbers.
Trim the crusts and cut the sandwiches into quarters.
Stylish Baby Wipe Case
This baby wipe case is such a great idea that I had to highlight it on its own. This would make a nice frugal gift, or you could make it for your own diaper bag. It looks expensive, but you could use what you already have in your home to create it. For example, if you don't have any spare fabric, use an old shirt or pillowcase. The trim from the pillowcase or the buttons from the shirt can be used to decorate it.
Molly Saves in the Outdoors!
Break new ground this spring!
Great ideas are blooming in
Molly's Money-Saving Digest for March, from gardening tips to outdoor décor.
But this Digest deals with more than just the greenery in your yard; it's chock-full of advice to help you have more green stuff in your wallet, too. You'll find repurposed projects, nutritious and frugal food, financial teaching for kids; and much more!
Turn your trash into treasure.
Try something new for your table.
Learn the joys and pitfalls of pet adoption.
Prepare your kids for keeping their own checkbooks.
Do something useful with dryer lint.
Read our prescription for avoiding a cold.
Get hooked on homemade bath scrubs.
Find out about freezer cooking.
Be inspired by two entrepreneurs.
Read a full description here.