Molly's Newest E-Book
D
o you long to enjoy and explore the great outdoors with your family?
Want to make that special connection with your kids?
Don't let a few varmints, mosquitoes, or mishaps spoil your fun--go camping!
For the price of spending a night or two in a motel, you can outfit your family for adventure and make memories for a lifetime!
Get ready for an unforgettable experience as Molly and her fellow campers show you how, in her newest E-Book . . .
No doubt you'll find that camping, in whatever form you choose, can be the ideal family activity. This awesome resource (73 pages!) will whet your appetite for some frugal family camping fun!
For one low cost--only $8.95--you can begin preparations for your next great family adventure now.
Just click the above link to get yours today!
You can find more of Molly's E-Books
HERE
.
Sponsor of the Week
Motivated Moms is having a great sale on the 2010 Chore Planner!

Usually these planners are $8.00, but right now, you can get one for only $4.00!

Click HERE to get yours.

On Sale at Econobusters
What I Am Currently Reading
I get asked all the time,
"Molly, what are you currently reading?"


Right now, here is what is on my nightstand:
A Look Back at July 2009

You're on a tight budget and the kids are growing out of their clothes.
What options do you have?


Are you a bit challenged in the sewing department, or do you wonder if sewing is really worthwhile?

Don't miss out on this special, funissue of . . .
Molly's Money-Saving Digest
July 2009
Molly's special feature for July is: Frugal Fashion
Check out some great summer saving ideas --updating your wardrobe --looking your best for less --upcycled sewing projects . . .

PLUS there are three special bonus pagesincluded at the end of the digest. If you've ever wanted to try sewing, this would be a great place to start!
This issue is
loaded
with ideas, tips, recipes, checklists, and more.
Order this past Digest today by clicking
HERE
.
Greetings!
Photo courtesy of Dreamstime
There are so many different kinds of lettuce out there! Each type has its own distinct flavor and can be used in a variety of different ways.

This newsletter is all about lettuce and hopefully by the time you finish reading, you will be just a little more knowledge about lettuce and how it can be used in your home.


From the Blog
Here is a recap of what we shared on the blog last week, just in case you missed a post or two!

Special Announcements
You asked, we listened! You want great, tasty recipes without the processed parameter, right? Only simple ingredients?
Get ready then to "freshen up" and bask in the best of summer. When you put out a party platter of these recipe dishes made with fresh fruits and vegetables, you know you are feeding your family well!
Enjoy 22 pages of fresh and easy recipes, fabulous tips, and more! Full color, eye-catching photos with each easy-to-use recipe--easily print what you need!
Molly Members
Hi Molly Members! I hope your summer is off to a great start. And if you've had a chance to check out this month's Digest, you'll see it's full of great ways to make it even better. I just
LOVE
this issue. In addition to all the great tips in the Digest, we're giving you a couple of
FREE WeE-Books
dealing with family fun and travel. Just click the subscribe link below to download and enjoy!
If you love the Digests and already order them, you can save yourself
$1.00
each month by subscribing to our program. For only
$3.95
, you get the Digest and tons of freebies! And we certainly hope that by following just one or two tips and tricks in each Digest you recoup that and more!
Hey, I Can Make That!
Felt Lettuce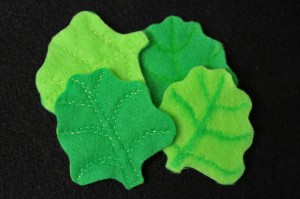 This is THE cutest tutorial I have seen in a while. It is super-easy to make!

You can find the tutorial for this lettuce project HERE.

Featured Website
I have posted about this website before, about a year ago, so I thought I would check and see if this resource was still available--and it is!


Future Christian Homemakers has a free downloadable handbook that can be used to teach young girls how to be homemakers. Lots of lessons on cooking, cleaning, and tending your home.

Ideas From Around the Web
Here are some ideas from around the web to help you learn a little more about lettuce.

In the Kitchen
Apple Waldorf Salad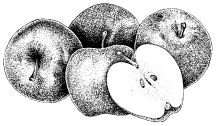 This is a great apple Waldorf salad recipe. Perfect for dessert, potlucks, or even a light lunch.
3 or 4 apples, unpeeled, cut from the core, and chopped into bite-size pieces (about 3 cups)
1 tablespoon lemon juice
1/3 cup raisins
2/3 cup chopped celery
1/3 cup walnuts (optional)
1/3 cup mayonnaise
1 tablespoon sugar
Don't bother peeling the apples unless their skins are really unattractive. Cut up 3 or 4 of them, until you get about 2-1/2 or 3 cups of chopped apples. Sprinkle the lemon juice over the apples. The acid in the lemon juice prevents the apples from turning brown. The raisins will taste best if you plump them first. Do this by measuring them into a cereal bowl and adding enough warm tap water to cover them completely. Allow them to sit for a few minutes, absorbing the water, and softening up. Drain them very well when you need them. I actually squeeze them to make sure they are very dry. Chop up the celery, it should take about 2 stalks or so. I add black walnuts because I get them for free, but you can use regular walnuts or omit them completely if you don't have any handy. Mix everything together in a medium sized bowl with the mayonnaise and sugar, coating all of the ingredients with the mayonnaise. It is now ready to serve, or you can chill it overnight and serve it tomorrow instead. This is so crunchy and chewy, it is perfect contrast for a meal which is soft, or easy to chew. This recipe serves 6.
Molly's Money-Saving Digest
"Deep summer is when laziness finds respectability."-Sam Deen
Do you know how to be respectably lazy?
To take some time to observe and appreciate the beauty and miracles in creation around us, reconnect with family and friends, and simply enjoy the company of those closest to us?
From a picnic day for someone special in your child's life to summer sales, great park activities, oven-less recipes, and more, this edition of Molly's Money-Saving Digest is superb!
If you love fun-and who doesn't?-
you will be mesmerized by the information included as July's monthly feature!
Molly's Money-Saving Digest's July feature is . . .
Summer Fun From A to Z
Does summer fun evade you? Or has your family slipped into seasonal habits that need some refreshing? Are you ready for a little excitement this July?
The alphabet takes on a whole new meaning when every letter provides another exciting summertime activity! This month's special feature can help you learn . . .
How to make the coolest bracelets ever!
A new use for a clothesline-they are good for far more than drying a few towels.
All about the wonders of the Fourth of July-from art to fireworks.
Great new uses for lots of things, from Frisbees to hula hoops!
How to find unique places to visit-from national parks to lighthouses and more.
And you will love what Molly came up with for the last few letters of the alphabet!
Slow down this summer and really consider the many wonderful components that make up

Molly's Money-Saving Digest

.

Click

HERE

to view a sample of this item.

Need to economize? Subscribe to a

Molly Membership

!

For only $3.95 a month (cancel anytime!) you receive not only the monthly

Molly's Money-Saving Digest

, but much more! Purchase NOW!


Don't forget, you can download a free Molly binder cover from the Schoolhouse Store!