Everything You Wanted to Know About Business but Were Afraid To Ask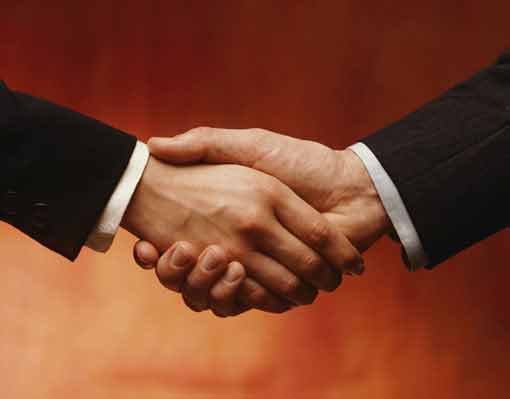 Many lawyers graduate law school without learning much, if anything, about how businesses operate. And yet most lawyers need to understand the basics whether they are representing businesses and/or running their own practice. If you plan to counsel businesses, do deals, work as in-house counsel or set-up your own office, you need to understand some basic concepts and how the business world operates. If you don't have time to attend Business School, our program Business Deals/Business Skills offers you a crash course on the basics. In four afternoons, you will learn about the business world, financial statements, getting the deal done and deal skills. Our expert faculty will provide you with the benefit of their wealth of experience as lawyers, accountants, business experts and teachers. Get the inside look and the practical know-how you need to be a more successful attorney.
What is The Future of Journalism?
Much has been said and written about the possible demise of newspapers and the potential impact on our ability to stay informed. Phil Balboni, President and CFO of GlobalPost is a leader in the world of journalism and his vision has resulted in a new model. This year's Masterman Institute on the First Amendment and the Fourth Estate features Phil giving his view from the frontlines. He is joined by a distinguished panel of experts: Callie Crossley, Florence Graves, Tom Patterson and Joseph Steinfield. Come and join us for lunch and a stimulating discussion about the future of the press.
States in the Vanguard
Much of the press regarding the consumer efforts to fight against foreclosures and the impact of the down economy has focused on what is happening on the national level. However, some states, including Massachusetts, have been in the vanguard of litigation, legislation and policy changes. On Friday, April 9, we present a national conference on current consumer issues. To put a perspective on the scope of the problems arising from the financial crisis and the special role that Attorneys General can play, our program includes Jim Carr, the Chief Operating Officer of the National Community Reinvestment Coalition and Jim Tierney of the National State Attorneys General Program at Columbia Law School. Featuring other national and local experts, this conference provides the latest strategies for representing consumers in these difficult economic times.
Faculty Scholarship/Related Topic
Intellectual Property Brown Bag
Are Gene-Related Inventions Patentable? That is the central question asked in Association for Molecular Pathology v. United States Patent and Trademark Office, more familiarly known as ACLU v. Myriad, currently pending in the United States District Court for the Southern District of New York. Erik Paul Belt, a partner in the IP/IT Group of McCarter & English, LLP will present BPLA's argument.
jjjjjjjjjjjjjjjjjjjjjjjjj