Greetings!

Please invite your neighbors in Chatsworth to subscribe to our free monthly newsletter.


Click here for the archive of previous Roundup newsletters.
JOIN US
Council Meets
7 p.m., on Feb. 2
Join us for light refreshments, a chance to meet Congressman Brad Sherman, and a discussion of neighborhood issues, 7 p.m., Wednesday, Feb. 2, at Lawrence Middle School, 10100 Variel Ave.

Questions? Write to us at
info@chatsworthcouncil.org
.
SPEAK UP
Write to Us


Have a story idea or news release? How about a question for the Neighborhood Council? Want to write a letter to the editor? Write to us at info@chatsworthcouncil.org.


ALL ABOUT
THE COUNCIL SYSTEM
About the Council
The mission
of the Chatsworth Neighborhood Council is to provide an open forum for public discussion of issues concerning the Chatsworth community and to facilitate communication between the City of Los Angeles and Community Stakeholders.
Map
of Chatsworth Neighborhood Council boundaries. Click
here
.
When We Meet



All volunteer

committees meet monthly. Meetings begin at 7 p.m. at the Chatsworth Train Depot at 10038 Old Depot Plaza Road, Chatsworth, unless otherwise noted.


1st Wednesday:

CNC Board at Lawrence Middle School, 10100 Variel Ave.


2nd Tuesday:
Beautification.


2nd Wednesday:
Equestrian.


3rd Tuesday:
Public Safety & Transportation.


3rd Wednesday:
Enhancements.


3rd Thursday:
Land Use.


4th Tuesday:
Outreach

Check the CNC website for last-minute changes.


KEEP IT GREEN
Here's Where You
Can Recycle Locally
Vons Shopping Center
,
20440 Devonshire St. (behind Rite-Aid)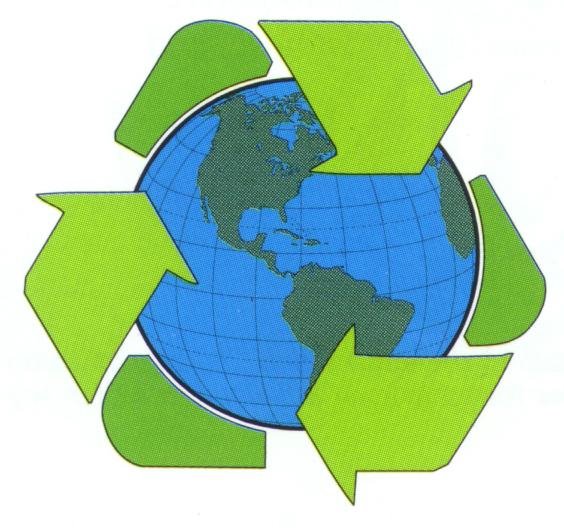 Valley Recycling Center
,
20220 Plummer St.,
818-885-7318
Budget Recycling
,
21250 Nordhoff St.,
818-998-1700
WATCH AT HOME
New Live and On-Demand Video
The Office of the City Clerk is offering new live and on-demand video and audio services of City Council meetings. For more information, please see their
flier
.
City Services
Zero Waste
The City has a Zero Waste team soliciting opinions on how to reduce solid waste. Find out how you can participate.
Zero waste brochure
.
Bureau of Sanitation
The BOS is working to convert our solid waste into renewable energy.
Read the brochure
.
Be Prepared
for the 'Big One'
This is the 151st anniversary of the last great San Andreas Earthquake. Dare to Prepare is a campaign to prepare for the next big quake. Find out what you can do at the
Dare to Prepare site
. Read the
LAFD letter
.
Free Shade Trees
You can get free shade trees through DWP.
Read about the Trees for a Green LA program
DWP Residential Energy and Water Saving Programs
The DWP offers incentives to recycle your old refrigerator and buy an energy efficient one. Other appliance incentives are available too. Receive $100 toward an ultra low flush toilet.
Read about DWP rebates
.
Online Service Requests
You can place service requests for street repair, tree trimming, downed trees or palm fronds in the street
online
.
This is a service provided by the
Bureau of Street Services
.
Property Activity Reports
Did you know that you can view all permit requests for a property online?
Click here
to access the City's online reporting system. Enter in the address and view the permits.
This is a service provided by the
Department of Building and Safety
.
--Adapted from the PRNC newsletter.
Quick Phones


Neighborhood Council (818) 464-3511



West Valley Alliance (graffiti removal)

(818) 885-8885



Police Tipoff Line

(818) 832-0563



L.A. City Infoline

311


CNC Contact

Chatsworth Neighborhood Council
Post Office Box 3395
Chatsworth, CA 91313-3395

Ph: (818) 464-3511
Fax: (818) 464-3585

Email:


i

nfo@chatsworthcouncil.org
Web:
http://www.chatsworthcouncil.
org

Complete CNC activities calendar:
http://www.chatsworthcouncil.
org/activities.php

Complete community events calendar:
http://www.chatsworthcouncil.
org/events.php


MEET AND GREET

City Council Candidates Face Voters at 2nd Forum Tonight
The second in a series of town-hall style City Council candidate forums will be held beginning with a reception at 6 p.m. this evening (Monday) at Community Integration Services, 10100 Balboa Blvd. in Granada Hills. Questioning begins at 7 p.m.
A third forum is planned for 6:30 p.m., Thursday, Feb. 17, at Patrick Henry Middle School,17340 San Jose St. in Granada Hills.
The primary election is March 8, with a runoff scheduled for May 17 if no candidate wins a majority of the vote. 
The first forum was held by the Chatsworth Neighborhood Council on Jan. 5.
Six candidates for the Council District 12 seat being vacated by retiring Councilman Greig Smith, are scheduled to appear this evening. They are: Kelly Lord, a Northridge East Neighborhood Council board member; Brad Smith, a Granada Hills South Neighborhood Council board member (no relation to the current councilman); Dinesh Lakhanpal, an area businessman; Navraj Singh, also a businessman; Armineh Chelebian, a Reseda Neighborhood Council board member; and Mitchell Englander, chief of staff for Councilman Smith. Englander is on leave during the campaign.
There will be a reception from 6 to 7 p.m., followed by the forum until 9 p.m.
A moderator will ask questions from each of the 15 neighborhood councils in CD12.
Meanwhile, voters are asked to submit questions for the Feb. 17 Granada Hills forum which will be moderated by political activist Ron Kaye, the former editor of the Daily News of Los Angeles. Submit questions to Sean Rivas of the Granada Hills South Neighborhood Council at SRivas@ghsnc.org.
Seven out of 15 Los Angeles City Council district seats are up for election.
NEIGHBORHOOD COUNCIL

Meet Rep. Brad Sherman
at Wednesday's Meeting
Congressman Brad Sherman will be the special guest, 7 p.m., Wednesday at the Chatsworth Neighborhood Council meetin
Rep. Brad Sherman
g.
He will update stakeholders on legislation in Washington, and take constituent questions. Rep. Sherman represents the
27th Congressional District
.
"Listening to Valley residents is one of the most important parts of my job." he says. "Town Hall Meetings are an opportunity to discuss issues facing Congress, including health care, the economy, taxes and education."
The Neighborhood Council meets at Lawrence Middle School, 10100 Variel Ave. in Chatsworth.
Click here
for the agenda.
CHATSWORTH IN THE NEWS
Elections
Candidates Agree That City Government Is Broken
Jan 6, 2011


Government
Chatsworth

Land Use Committee Seeks to Preserve Horse Properties
Jan 21, 2011
Volunteers in the News


Preserving History One Rose at a Time

The Chatsworth Historical Society and local friends gathered to prune roses at the only homestead cottage remaining in the San Fernando Valley.

By Melissa Lambarena | Jan 31, 2011

Opinion
Holocaust Survivor Creates Unique Jewish Museum in His Valley Home
Jan 31, 2011

News
Weekender: Beloved Volunteer Mourned, Mysteries of Tango Explored
Jan 30, 2011

Police & Fire
Teen Rescued After Fall at Chatsworth Park South
Jan 30, 2011

Police & Fire
Reckless Driving, Assaults and Other Crime Heard on the Police Radio
Jan 30, 2011

News
Man Accused of Mailing Powdery Poison
Jan 30, 2011
Sports
Heavy-footed Chatsworth Loses to ECR in Hoops
Jan 29, 2011

News
The Homeless Census Begins
Jan 28, 2011

Sports
Hoops Video Special: Chatsworth Nips Birmingham 81-77 in Overtime
Jan 27, 2011
Opinion


Easy to Forget

There's so much to remember about being a good parent - like diaper bags, snacks, and toys.

By Ryan E. Smith | Jan 26, 2011
CRIME UPDATES
Neighborhood Watch Meets Feb. 24
Det. Gilbert Escontrias of the LAPD's Mental Evaluation Unit is scheduled to speak at the Next Chatsworth Neighborhood Watch meeting.

The February
meeting will be 7 p.m., Thursday, Feb. 24, at St. John Eudes Church, 9901 Mason Ave. Officer Danny Del Valle is senior lead officer for Basic Car 17A23.
PRINT THE COUPON
LAPD Fundraiser at Islands Restaurant
Click here and present this coupon from 5 to 9 p.m. at Islands Restaurant, 11400 Porter Ranch Drive, and 20% of your food and beverage purchases will be donated to SOLID.

That volunteer organization buys essential equipment and supplies for police officers of the LAPD Devonshire Division that the city fails to provide.

HELP IS AVAILABLE


Facing Foreclosure? Pick Up the Phone

Need help with your mortgage? Call (888) 89-LA NHS, email counseling@lanhs.org or see http://www.lanhs.org/.



County Offers Foreclosure Aid:

The County's Department of Consumer Affairs is offering a variety of information and assistance for homeowners and property owners at risk of foreclosure, trying to refinance, or otherwise navigating through today's economic turbulence.

For more detailed information on the range of homeowner-related programs and services the department offers, visit the Homes page.



Beware of Property-Tax Scams:

Beware of firms charging a hefty fee to "assist" area homeowners in filing property assessment reduction forms. You can download them free, here: Change in Assessment form, and visit the County's Assessment Appeals page for full details on all aspects of property assessment, including proposed reductions. Property owners can also call toll-free (888) 807-2111 for assistance.



Gas Co. Has Energy Aid:

For information on the Gas Company's bill assistance programs, visit www.SocalGas.com/assistance, or call toll-free at (800) 427-2200. For energy saving tips, click HERE.

LOCAL JOB SEARCH




Opportunity Clicks



You might also click on WorkSource California.


Free Gift

Bring this coupon to the next Neighborhood Council Meeting and receive a free

Be Safe, Be Seen

safety flasher. Wear it while jogging, cycling, walking the dog.

Name: ________________________________________

Email: ________________________________________

While supplies last 1.31.11