Greetings!

New e-Newspaper
Staffing-Up for Chatsworth

If you've been enjoying the
Chatsworth Roundup
every month with its mix of news photos and announcements, please watch for the launch of the daily
Chatsworth Patch
in late September.
You'll see me and my reporters and all over Chatsworth as we collect the day's news to update
Chatsworth Patch
every few hours -- every day.
Visit
Chatsworth Patch
online for breaking news, Neighborhood Council coverage, exclusive business listings, and daily events. Check out photos and videos from around the community, see what neighbors are up to, and get in on the conversation.
And you'll find us on Twitter and Facebook, too.
So, tell your friends and watch for
Chatsworth Patch
.
Saul Daniels
Editor
JOIN US
Council Meets
7 p.m., Sept. 1
Join us for light refreshments and a discussion of neighborhood issues, 7 p.m., Wednesday, Sept. 1, at Lawrence Middle School, 10100 Variel Ave. Questions? Write to us at
info@chatsworthcouncil.org
.
There will be no August meeting.
SPEAK UP
Write to Us
Have a story idea or news release? How about a question for the Neighborhood Council? Want to write a letter to the editor? Write to us at
info@chatsworthcouncil.org
.



Click here for the archive of previous Roundup newsletters.


ALL ABOUT
THE COUNCIL SYSTEM
About the Council
The mission
of the Chatsworth Neighborhood Council is to provide an open forum for public discussion of issues concerning the Chatsworth community and to facilitate communication between the City of Los Angeles and Community Stakeholders.
Map
of Chatsworth Neighborhood Council boundaries. Click
here
.
When We Meet



All volunteer

committees meet monthly. Meetings begin at 7 p.m. at the Chatsworth Train Depot at 10038 Old Depot Plaza Road, Chatsworth, unless otherwise noted.


1st Wednesday:

CNC Board at Lawrence Middle School, 10100 Variel Ave.


2nd Tuesday:
Beautification.


2nd Wednesday:
Equestrian.


3rd Tuesday:
Public Safety & Transportation.


3rd Wednesday:
Enhancements.


3rd Thursday:
Land Use.


4th Tuesday:
Outreach

Check the CNC website for last-minute changes.


KEEP IT GREEN
Here's Where You
Can Recycle Locally
Vons Shopping Center
,
20440 Devonshire St. (behind Rite-Aid)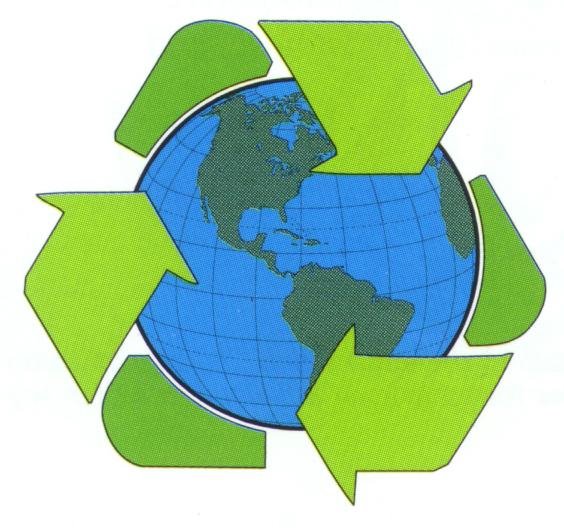 Valley Recycling Center
,
20220 Plummer St.,
818-885-7318
Budget Recycling
,
21250 Nordhoff St.,
818-998-1700
WATCH AT HOME
New Live and On-Demand Video

The Office of the City Clerk is offering new live and on-demand video and audio services of City Council meetings. For more information, please see their
flyer
.
City Services
Zero Waste
The City has a Zero Waste team soliciting opinions on how to reduce solid waste. Find out how you can participate.
Zero waste brochure
.
Bureau of Sanitation
The BOS is working to convert our solid waste into renewable energy.
Read the brochure
.
Be Prepared
for the 'Big One'
This is the 150th anniversary of the last great San Andreas Earthquake. Dare to Prepare is a campaign to prepare for the next big quake. Find out what you can do at the
Dare to Prepare site
. Read the
LAFD letter
.
Free Shade Trees
You can get free shade trees through DWP.
Read about the Trees for a Green LA program
DWP Residential Energy and Water Saving Programs
The DWP offers incentives to recycle your old refrigerator and buy an energy efficient one. Other appliance incentives are available too. Receive $100 toward an ultra low flush toilet.
Read about DWP rebates
.
Online Service Requests
You can place service requests for street repair, tree trimming, downed trees or palm fronds in the street
online
.
This is a service provided by the
Bureau of Street Services
.
Property Activity Reports
Did you know that you can view all permit requests for a property online?
Click here
to access the City's online reporting system. Enter in the address and view the permits.
This is a service provided by the
Department of Building and Safety
.
--Adapted from the PRNC newsletter.


Quick Phones


Neighborhood Council
(818) 464-3511



West Valley Alliance (graffiti removal)


(818) 885-8885



Police Tipoff Line


(818) 832-0563



L.A. City Infoline


311


CNC Contact

Chatsworth Neighborhood Council
Post Office Box 3395
Chatsworth, CA 91313-3395

Ph: (818) 464-3511
Fax: (818) 464-3585

Email:


i

nfo@chatsworthcouncil.org
Web:
http://www.chatsworthcouncil.
org

Complete CNC activities calendar:
http://www.chatsworthcouncil.
org/activities.php

Complete community events calendar:
http://www.chatsworthcouncil.
org/events.php


ASSEMBLY BILL 2756

Bill to Ban Unhitched
Ad Trailers Passes
State Assembly
Senate May Take Action This Week


[Photo / Saul Daniels]

Unhitched advertising trailer was flipped from the traffic lane to the sidewalk on Corbin Avenue near Lassen Street Monday.
Long a hot-button issue in Chatsworth, the banning of dangerous and unsightly unhitched curb-side advertising trailers may be near.

Assemblymen Bob Blumenfield and Mike Feuer introduced the measure which would restrict the trailers to parking lots and parking garages.

"AB 2756 is currently in the Senate, and will be presented on the floor [this] week. If the bill passes there, it will either go to the Governor for signing, or back to the Assembly for concurrence if amended on the floor," according to Ellen Isaacs, transportation deputy to Feuer.

The Chatsworth Neighborhood Council has been working with Councilman Greig Smith to post "No Unhitched Trailer" signs on Chatsworth streets. Devonshire Street has been successfully cleared, but many trailers remain on Mason Avenue, Topanga Canyon Boulevard and other side streets.

Businessman Bruce Boyer, who owns many of the trailers, has been adamant about his right to park them on public thoroughfares, despite the parking tickets he has received. For several months he has even parked a trailer beside the Devonshire Division police station.

"I have a license plate. The state of California says I can operate on any street or highway in the state. I have every right that everybody else does," Boyer told KABC-TV recently. The City Council voted in February to press the state legislature to change the law under which Boyer is allowed to park the mobile signs.

In March, City Attorney Carmen Trutanich pledged: "I'm going to put those mobile signs out of business. By the end of my first term they will be gone." As a private attorney, Trutanich successfully represented Boyer and his trailer business.


6 - 10 P.M.

Tonight's the National Night Out
With Free Hotdogs, Movie, Raffle

Tonight'
s the night for free hotdogs, soft drinks, popcorn, ice cream, cake, a Moon Bounce for the kids, a DJ with music, the movie "Cloudy with a Chance of Meatballs" and a chance to win great prizes.
It's the LAPD Devonshire Division's National Night Out at
Northridge Park
, 18300 Lemarsh St., Northridge, from 6 to 10 p.m.
Bring your favorite blanket to watch the movie and please
no pets.
When you enter the park look for the registration booth where you will receive your raffle tickets. Get red tickets for your free hotdog and soda. White tickets are for the adult raffle. Blue tickets are for the kids raffle.
For more information, call (818) 756-8501.
15 MONTHS

No Left Turns from Lassen Street
Into the Chatsworth Train Depot

Turn left, get a ticket. But not a train ticket.
Metro is blocking all left turns from Lassen Street onto Old Depot Road during construction of the Orange Line busway bridge.
Los Angeles County Sheriffs Department will be issuing warning this week. After one week of warnings the Sheriffs Department will begin issuing citations to violators.
The railroad depot can still be reached by westbound Lassen Street traffic. Access is also possible from Devonshire Street on the north.
Construction will continue for about 15 months.
For questions or comments, call Metro Community Relations (213) 922-3668 or email
molextension@metro.net
. To see more information about the Orange Line Extension project, visit
www.metro.net/projects/orangeline/orangeline_construction_notice
.
15 MONTHS

Register Now for Free CERT Classes
Offered by the L.A. Fire Department

The Los Angeles City Fire Department will be conducting the next series of free Community Emergency Response Team (CERT) training classes beginning the fourth week of August.
Register now for the 17 1/2 hour course taught by professional firefighters and paramedics. The class meets one evening a week for six to eight weeks.
Community members are taught how to provide assistance to their family, neighbors, co-workers, or others in case of an emergency. For more information about CERT please visit
www.cert-la.com
. To find currently scheduled classes click on "CERT Class Schedule", then go to the month you are available for the scheduled classes.
One nearby class will be held at the Woodland Hills Elementary School Auditorium, 22201 San Miguel St., Woodland Hills. The first class begins Monday, Aug. 23, and runs from 6:30 p.m. to 9:30 p.m. To sign up for the course contact Firefighter Semerjian at (818) 756-9674. Classes will be held Aug. 23, Aug. 30, Sept. 13, Sept. 20, Sept. 27, and Oct. 4.
Another nearby class will be held at the American Legion, 7338 Canby Ave. Reseda, on Thursdays from 6:30 p.m. to 9 p.m. Classes will be held Aug. 26, Sept. 2, Sept. 9, Sept. 16, Sept. 23, Sept. 30, and Oct. 7. Please contact Firefighter Howard at (818) 756-9674 to enroll in this course.
AID FOR JOB SEEKERS

North Valley Family Resource Fair
Scheduled for Saturday
Whether you're a job seeker or a local business or community based organization, the North Valley Family Resource Fair is a great opportunity to network and share resources.
Saturday, Aug. 7
10 a.m. - 2 p.m.
Hansen Dam Recreation Area
11770 Foothill Blvd.
Lake View Terrace
Businesses, organizations and service clubs are encouraged to attend to provide resources and information about jobs or training that could be beneficial to job seekers. Remember to bring program literature for distribution. Please contact Charlene or Cynthia at CDD at (818) 352-1356.
CLOSED SUNDAY, MONDAY

Chatsworth Library Now Operating
on a Limited 5-day Schedule

Because of budget cuts, the Chatsworth Public Library will only be open five days a week. The new schedule includes the downtown Los Angeles Central Library and all 72 branch libraries.

Branch library service hours will be: Tuesday and Thursday, 12:30 p.m. - 8 p.m.; Wednesday, Friday and Saturday 10 a.m. - 5:30 p.m.; closed Sunday, Monday and holidays.



BY PHONE OR EMAIL
Sign Up for Instant Police News


The LAPD now offers a free service that allows Los Angeles residents to sign up to receive messages directly from the police on crime, traffic, missing persons, emergencies and other public safety information directly to their phones or email inboxes.

You can sign up for bulletins based on your home ZIP code or you can register for multiple locations to keep up to date on traffic, crime and emergencies at your workplace or homes of relatives.

To sign up for this free service or for more information, visit http://www.nixle.com.


iPHONE APP



New Technology to Fight Graffiti



In addition to calling 311, you can now report graffiti directly using the city's online 311 function at http://tiny.cc/311LA. Just enter the exact address and a report and clean-up order are automatically generated.

The city now has its own application to report non-emergency problems. The app for iPhones and other handheld devices was created by Citysourced in a public-private partnership and can dowloaded for free.

It allows users to take snapshots of graffiti, potholes, illegal dumping and other issues. Using GPS, the location and a description of the problem are sent directly to the City's 311 system. It even notifies the user when the problem is resolved.

To download the app or see a demo of how it works, visit http://tiny.cc/0s21t.


-- District 12 Newsletter
TIPS



iWATCH Anti-Terrorism Tip System



The iWATCH system was launched in 2009 by the LAPD as a tool to allow members of the public to report suspicious activity that can help efforts to fight and prevent terrorist attacks.

Like a 21st century Neighborhood Watch, iWATCH brings tips and information from the public into SAR, the LAPD's Suspicious Activity Reporting system developed after the 9/11 terrorist attacks.

To access iWATCH visit LAPDonline.org/iwatchla.


-- District 12 Newsletter
3 DAYS A WEEK
Seniors Enjoy Hot Lunches, Movies

St. Stephen Presbyterian Church is offering hot lunches for seniors at noon on Tuesday, Wednesday and Friday. Arrive at 10 a.m. to sign up.
The lunches are part of the City of Los Angeles Senior Citizen Nutrition Program.

Tuesdays will also feature a seniors exercise class. Wednesday will offer movies. And Friday there will be games and classes. Bridge will be organized after lunch. A $1.50 donation is requested. The church is located at 20121 Devonshire St.



For details, click

here or call (818) 360-7460.


HELP IS AVAILABLE


Facing Foreclosure? Pick Up the Phone

Need help with your mortgage? Call (888) 89-LA NHS, email counseling@lanhs.org or see http://www.lanhs.org/.



County Offers Foreclosure Aid:

The County's Department of Consumer Affairs is offering a variety of information and assistance for homeowners and property owners at risk of foreclosure, trying to refinance, or otherwise navigating through today's economic turbulence.

For more detailed information on the range of homeowner-related programs and services the department offers, visit the Homes page.



Beware of Property-Tax Scams:

Beware of firms charging a hefty fee to "assist" area homeowners in filing property assessment reduction forms. You can download them free, here: Change in Assessment form, and visit the County's Assessment Appeals page for full details on all aspects of property assessment, including proposed reductions. Property owners can also call toll-free (888) 807-2111 for assistance.



Gas Co. Has Energy Aid:

For information on the Gas Company's bill assistance programs, visit www.SocalGas.com/assistance, or call toll-free at (800) 427-2200. For energy saving tips, click HERE.

LOCAL JOB SEARCH




Opportunity Clicks



You might also click on WorkSource California.


ACTION CALENDAR
Chatsworth Farmer's Market


Every Saturday

. 9 a.m.- 2 p.m., St. Stephen Presbyterian Church, 20121 Devonshire St. Farmer's Market features a jumping castle for kids, hot food, sweets, live entertainment, and fresh vegetables and fruit.


Election Feedback Meeting
Provide constructive feedback to the recent Neighborhood Council election process, 6:30 - 8:30 p.m.,

Thursday, Aug. 5

, at the Marvin Braude Constituent Service Center, Conference Room 2B, 6262 Van Nuys Blvd., Van Nuys.
Details, cityclerk.lacity.org.


Neighborhood Watch
The
August
Chatsworth Neighborhood Watch meeting will be 7 p.m.,

Thursday, Aug. 26

, at St. John Eudes Church, 9901 Mason Ave. Officer Danny Del Valle is senior lead officer for Basic Car 17A23.


Chatsworth Neighborhood Council
Join us for light refreshments and a discussion of neighborhood issues, 7 p.m.,

Wednesday, Sept. 1

, at Lawrence Middle School, 10100 Variel Ave. Details, info@chatsworthcouncil.org.


For more calendar items, click here
Free Gift

Bring this coupon to the next Neighborhood Council Meeting and receive a free

Be Safe, Be Seen

safety flasher. Wear it while jogging, cycling, walking the dog.

Name: ________________________________________

Email: ________________________________________

While supplies last 8.3.10