Greetings!
You Can Help Fight Against Unhitched Trailer Blight

Councilman Greig Smith's office has been working on solutions to the blight of trailers with large advertisements parked on city streets.
Recently the City Council passed a resolution supporting Assembly Bill 2756, introduced by Assemblymembers Feuer and Blumenfield.
The bill would ban these mobile billboards in the state of California, unless a local community specifically allows them. If it passes, the city can begin work on an ordinance to ban them outright within city limits.
Visit
tiny.cc/StopBlight
to voice your support for the bill.
JOIN US
Council Meets
7 p.m., August 4
Join us for light refreshments and a discussion of neighborhood issues, 7 p.m., Wednesday, Aug. 4, at Lawrence Middle School, 10100 Variel Ave. Questions? Write to us at
info@chatsworthcouncil.org
.
There will be no July meeting.
WE GET EMAIL
Thanks for Day of the Horse
Dear Editor:
My family attended the Day of the Horse. We had a lovely time as a family and really enjoyed the day. The ranch was amazing inside and my kids loved meeting so many friendly horses all in one day.
The sock horses we made there have become one of life's big joy and are the main reason I am writing today. It was such a wonderful craft and such a simple, beautiful toy for the kids to enjoy. I now have three galloping children enjoying their creations. They even ride them around while they do chores. We were also surprised that our five year old got right in the middle of the herd and ran with all the other sock-horse riding kids. He's been talking about it all week.
As a family strapped for cash this year, I want to express my appreciation for the Chatsworth Council paying for the horses and the hotdogs and hamburgers. It meant a lot to attend a low cost event full of fun for everyone. It reminds me why I love Chatsworth so much.
I know there are lots of ways to spend money and I want you to know that we appreciate it when you keep the events accessible. We had so much fun and learned a lot that day.
Nikki Maxwell
Our Community School parent
Septic System Issue
Dear Editor:
Sunland-Tujunga's Neighborhood Council hosted quite a tangle between property owners and representatives from the Bureau of Sanitation (BOS) over AB 885.
AB 885 directs the State Water Resources Board to create minimal septic system regulations. The bill's goal is to solve problems like the presence of unusual amounts of fecal bacteria in drinking water resources.
Signed into law in 2000, its regulations are about to be finalized, and if you own a septic tank, this law will most likely affect you financially. The BOS wanted homeowners (including those in Chatsworth) to bear a $900 cost of mandatory
septic tank inspections, as well as the cost of repair or replacement or, alternatively, hook-up to the public sewer system.
The BOS estimates the repair, replacement or hook-up cost could be up to $30,000. Yet, residents confirmed quotes of up to $100,000. That's right, $100,000 in an era when many homeowners are hard pressed to provide their families with basic necessities.
It's not that angry residents lack of sympathy for treasured water resources. Rather, this is about
authorities whose cavalier actions left homeowners wondering whether they have the resources to continue living in their homes.
Now, here's the rub: AB 885 was inspired by the federal Clean Water Act which only applies to
waters where septic systems are identified as contributing to pollutants. I am not aware that the BOS proved that unsafe levels even exist anywhere in our district, let alone come from septic tanks.
Under those conditions, it's hard to rationalize bankrupting homeowners.
Thankfully, resident reaction has sent BOS back to the drawing board. Here are some
suggestions:
1. The State Water Resources Board should rewrite the regulations so that Californians aren't threatened with financial ruin.
2. Test the water! Mass septic tank inspections paid for by the homeowners for a hypothetical
problem simply will not do. The BOS should hire an independent firm to perform spot water
analysis. If these tests prove the existence of pollutants, then and only then should there be a
determination whether the unsafe levels can be traced to septic tanks;
3. If it cannot be proven that there is a hazard, leave the community to deal with their septic problems..
4. There must be a way to radically cut estimated costs of repair or replacement. The BOS reps alluded to financial assistance, but couldn't come up with any source or amount. The BOS must do better than that before implementing these regulations
5. Finally, make sure there is no connection between the testers, the companies licensed to make
repairs and governmental institutions.
Residents have the impression that this endeavor is a plan to line the pockets of big political contributors. Leaders need to earn our trust. They've done a sorry job in this instance.
I applaud efforts to make BOS listen. Hopefully, the BOS is up to the challenge. Residents
deserve success and I will do what I can to make sure you are not forgotten.


Diana Shaw

Candidate for the 38th Assembly District
SPEAK UP
Write to Us
Have a story idea or news release? How about a question for the Neighborhood Council? Want to write a letter to the editor? Write to us at
info@chatsworthcouncil.org
.



Click here for the archive of previous Roundup newsletters.


BY PHONE OR EMAIL
Sign Up for Instant Police News


The LAPD now offers a free service that allows Los Angeles residents to sign up to receive messages directly from the police on crime, traffic, missing persons, emergencies and other public safety information directly to their phones or email inboxes.

You can sign up for bulletins based on your home ZIP code or you can register for multiple locations to keep up to date on traffic, crime and emergencies at your workplace or homes of relatives.

To sign up for this free service or for more information, visit http://www.nixle.com.


ALL ABOUT
THE COUNCIL SYSTEM
About the Council
The mission
of the Chatsworth Neighborhood Council is to provide an open forum for public discussion of issues concerning the Chatsworth community and to facilitate communication between the City of Los Angeles and Community Stakeholders.
Map
of Chatsworth Neighborhood Council boundaries. Click
here
.
When We Meet



All volunteer

committees meet monthly. Meetings begin at 7 p.m. at the Chatsworth Train Depot at 10038 Old Depot Plaza Road, Chatsworth, unless otherwise noted.


1st Wednesday:

CNC Board at Lawrence Middle School, 10100 Variel Ave.


2nd Tuesday:
Beautification.


2nd Wednesday:
Equestrian.


3rd Tuesday:
Public Safety & Transportation.


3rd Wednesday:
Enhancements.


3rd Thursday:
Land Use.


4th Tuesday:
Outreach

Check the CNC website for last-minute changes.


KEEP IT GREEN
Here's Where You
Can Recycle Locally
Vons Shopping Center
,
20440 Devonshire St. (behind Rite-Aid)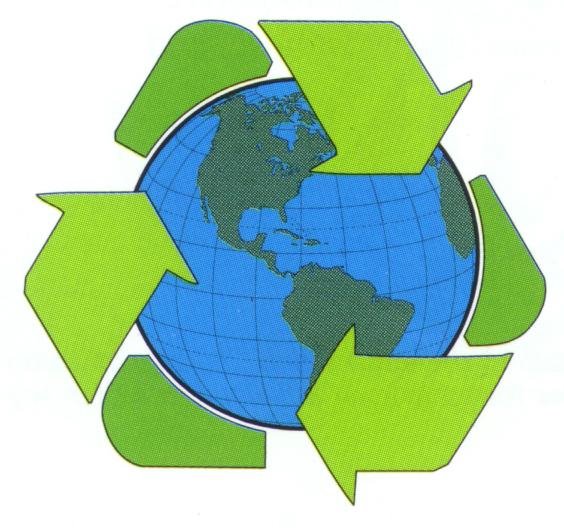 Valley Recycling Center
,
20220 Plummer St.,
818-885-7318
Budget Recycling
,
21250 Nordhoff St.,
818-998-1700
WATCH AT HOME
New Live and On-Demand Video

The Office of the City Clerk is offering new live and on-demand video and audio services of City Council meetings. For more information, please see their
flyer
.
City Services
Zero Waste
The City has a Zero Waste team soliciting opinions on how to reduce solid waste. Find out how you can participate.
Zero waste brochure
.
Bureau of Sanitation
The BOS is working to convert our solid waste into renewable energy.
Read the brochure
.
Be Prepared
for the 'Big One'
This is the 150th anniversary of the last great San Andreas Earthquake. Dare to Prepare is a campaign to prepare for the next big quake. Find out what you can do at the
Dare to Prepare site
. Read the
LAFD letter
.
Free Shade Trees
You can get free shade trees through DWP.
Read about the Trees for a Green LA program
DWP Residential Energy and Water Saving Programs
The DWP offers incentives to recycle your old refrigerator and buy an energy efficient one. Other appliance incentives are available too. Receive $100 toward an ultra low flush toilet.
Read about DWP rebates
.
Online Service Requests
You can place service requests for street repair, tree trimming, downed trees or palm fronds in the street
online
.
This is a service provided by the
Bureau of Street Services
.
Property Activity Reports
Did you know that you can view all permit requests for a property online?
Click here
to access the City's online reporting system. Enter in the address and view the permits.
This is a service provided by the
Department of Building and Safety
.
--Adapted from the PRNC newsletter.


Quick Phones


Neighborhood Council
(818) 464-3511



West Valley Alliance (graffiti removal)


(818) 885-8885



Police Tipoff Line


(818) 832-0563



L.A. City Infoline


311


CNC Contact

Chatsworth Neighborhood Council
Post Office Box 3395
Chatsworth, CA 91313-3395

Ph: (818) 464-3511
Fax: (818) 464-3585

Email:


i

nfo@chatsworthcouncil.org
Web:
http://www.chatsworthcouncil.
org

Complete CNC activities calendar:
http://www.chatsworthcouncil.
org/activities.php

Complete community events calendar:
http://www.chatsworthcouncil.
org/events.php


Go511.COM

Customized Traffic Reports Now Available by Phone, on Internet
A new phone and internet service to help travelers navigate the confusing and congested maze known as Southern California has debuted.
Unlike sites such as
Sigalert.com
and
Traffic.com
, or good old
drive time radio traffic dispatches, the new
Go511.com
and 511 toll-free phone service offers freeway traffic reports augmented with information about ride-sharing, carpooling, bicycling and taking the bus or train.
It's now in beta testing mode, which means that Ken Coleman, the Metropolitan Transportation Authority's motorist services program manager, wants to hear from you on what works-and what doesn't-in the new service. The system offers prompts for feedback both on the phone and on the website.
Since billboards and other publicity for the service started rolling out, 511 usage is growing, topping 20,000 calls on a recent Tuesday. Hundreds of users have offered comments, two-thirds of them positive, Coleman said. Those who didn't like it were frustrated by things like having the system's voice recognition technology offer them travel times between two freeways rather than specifics on congestion at one point along the freeway.
The initiative is being funded for a 10-year period with $30.8 million from the Los Angeles County Service Authority for Freeway Emergencies (LA SAFE.) Most of the funds had previously been directed toward supporting a network of freeway callboxes, which are being used far less frequently these days because of the proliferation of mobile phones. (Coleman said L.A. County, which once had 4,500 callboxes, now has 1,700. In the early '90s, he said, 90,000 calls a month were made from the boxes. Now that number is closer to 2,500 calls a month.)
Metro's partners in the 511 system include Caltrans, the CHP and transportation agencies in Orange and Ventura counties.
The 511 automated phone system -- to be used hands-free while driving, of course -- covers Los Angeles, Orange and Ventura counties, while the website offers information on San Bernardino and Riverside counties as well.
Upcoming improvements include voice recognition for Spanish language prompts and smart phone applications, including a configuration of the website that works on a mobile phone.
Ultimately, Coleman envisions tapping into more sources of data to offer a comprehensive, traveler-focused service that would assist not just the region's commuters but also tourists arriving for a visit.
Southern California, he said, "can be a very daunting place to navigate if you have no idea." As those who live here know only too well.
--From the blog of Zev Yaroslavsky, LA County Supervisor
HELLO, OPERATOR?

[Artist's Conception / Synergy Development Services]

TOWERING --
That's not a oil derrick going up near the McDonalds on Devonshire Street. Rather it is an old-timey faux water tower designed to hide a mass of antennas to improve cell phone reception in Chatsworth.
STABLES AND RANCHES

Equine Advisory Committee Meets
July 12 to Discuss Water Allotments
The L.A. Equine Advisory Committee will hold a special meeting with Marty Adams, the DWP's director of water quality in response to concerns about water allotments for local equestrian stables and ranches.
The meeting will be 6:30 p.m.,
July12
at the Los Angeles Equestrian Center is 480 West Riverside Drive, Burbank.
For more information, contact Lynn Brown at (323) 876-6858.
--Mary Kaufman


$500,000 ALLOCATED

Federal Officials Begin Key
'Rim of the Valley' Preservation Study
The federal government is beginning a study of the Los Angeles-area foothills that could ultimately lead to more nature preservation.

Rep. Adam Schiff (D-Burbank), who began lobbying for the so-called Rim of the Valley study in 2001, announced the beginning of the work. The study was authorized as part of federal legislation signed by President George W. Bush in 2008.
Two years later, the study was allocated $500,000, which will begin with an extensive public outreach and exploration process this summer.

"It's a long process... I'm glad we have finally reached the stage of this study getting underway," Schiff said recently to a group of stakeholders and community activists gathered at the Eaton Canyon Nature Center.


The final recommendations could help preserve the more 500,000 acres above the San Fernando, La Crescenta, Santa Clarita Simi and Conejo valleys that are known collectively as the Rim of the Valley.
The study will create a "conservation strategy" and examine the feasibility of including some or all of the land into the federally protected Santa Monica Mountains National Recreation Area.
Read the full story here
.
-- Melanie Hicken reporting for the Glendale News-Press
NORTHRIDGE PARK


Don't Miss 'Surf's Up,' the Next Free Outdoor Movie Under the Stars

Save the date for a free family outing at the next Movies Under the Stars, a series of free outdoor films in public parks on Saturday,

July 10

in Northridge.

There will be a screening "Surfs Up," an animated kid-friendly film, at Northridge Park. There will be free picnic dinners (while supplies last), free popcorn, facepainting, and prize drawings. Bring blankets, chairs and picnics. No alcohol, dogs or BBQs
please.



Saturday, July 10




Picnic dinners at 7 p.m.




Movie starts at nightfall




Northridge Park




10100 Reseda Blvd.




Northridge



The Northridge Pool at Northridge Park will also be open for the
summer season, so come enjoy this top-notch aquatic facility before the movie. For information about pool hours and activities visit http://laparks.com/dos/aquatic/pdf/poolPrg/northridge.pdf.

This event is funded with Cultural Affairs funds that can only be used for cultural activities in the City, and can not be used for other purposes.

For more information, call (818) 756-8501.


-- District 12 Newsletter

TRANSIT FLICKS
Metro Sponsoring a Video Contest, Winner Get a 12-Month Travel Pass
Show us why you like LA County transit - You might win a free pass for a year!
All you have to do is create a brief video - two minutes maximum - that explains how transit helps you and encourages others to try it.
Entries will be judged on originality, believability, and how well they convince others to try transit. The top contenders will be posted on the web so everyone in Los Angeles County can choose the winner.
The entry deadline is July 15. So get ready for your close-up... you might win a free pass for a year!
For more information, go to
Transit Flicks
information on
metro.net
.
SCHOOL UPDATE
Groundbreaking Celebration for New Chatsworth / Porter Ranch School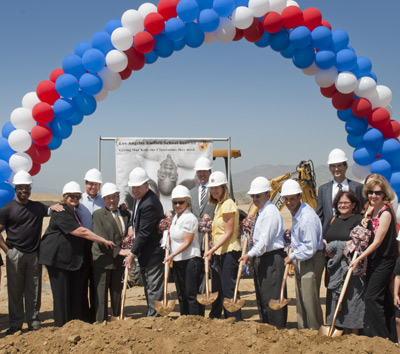 [Photo / PRNC]

Officials dig deep for new K-8 span school set to open in 2012.


Area stakeholders came out to celebrate the new school on June 5 at the corner of Mason and Sesnon. The construction site event was sponsored by LAUSD and Shapell Homes and co-sponsored by Councilman Greig Smith and the Porter Ranch Neighborhood Council.


The school is planned to serve 1,047 student K-8 starting in Fall of 2012. The school is the result of a partnership between LAUSD, the City, Shapell Homes and the Porter Ranch Neighborhood Council

BUSWAY UPDATE
Vacant Buildings Demolished
Along Orange Line Right-of-Way
In preparation for construction of the Metro Orange Line Extension, the contractor has begun to demolish vacant structures along the right-of-way, slightly east of Canoga Avenue between Vanowen Street and Lassen Street. The Orange Line busway will connect Woodland Hills and the Chatsworth train depot.
Metro reports that access for pedestrians, businesses, residents, and fire department and emergency vehicles will be maintained at all times.
SOME SIDESTEP LAW

City Ordinance Shutting Down
Out-of- Compliance Marijuana Shops

The citywide ordinance regulating medical marijuana dispensaries went into effect on June 7, shutting down more than 400 of the pot shops that opened in the last several years.

There may be some marijuana dispensaries that attempt to remain open illegally. City prosecutors have set up an email address for the public to confidentially report scofflaws at atty.
medicalmarijuana@lacity.org.

To see an interactive map showing all the known dispensaries in the City, visit tiny.cc/LAPotShops.


-- District 12 Newsletter


iPHONE APP



New Technology to Fight Graffiti



In addition to calling 311, you can now report graffiti directly using the city's online 311 function at http://tiny.cc/311LA. Just enter the exact address and a report and clean-up order are automatically generated.

The city now has its own application to report non-emergency problems. The app for iPhones and other handheld devices was created by Citysourced in a public-private partnership and can dowloaded for free.

It allows users to take snapshots of graffiti, potholes, illegal dumping and other issues. Using GPS, the location and a description of the problem are sent directly to the City's 311 system. It even notifies the user when the problem is resolved.

To download the app or see a demo of how it works, visit http://tiny.cc/0s21t.


-- District 12 Newsletter
TIPS



iWATCH Anti-Terrorism Tip System



The iWATCH system was launched in 2009 by the LAPD as a tool to allow members of the public to report suspicious activity that can help efforts to fight and prevent terrorist attacks.

Like a 21st century Neighborhood Watch, iWATCH brings tips and information from the public into SAR, the LAPD's Suspicious Activity Reporting system developed after the 9/11 terrorist attacks.

To access iWATCH visit LAPDonline.org/iwatchla.


-- District 12 Newsletter
3 DAYS A WEEK
Seniors Enjoy Hot Lunches, Movies

St. Stephen Presbyterian Church is offering hot lunches for seniors at noon on Tuesday, Wednesday and Friday. Arrive at 10 a.m. to sign up.
The lunches are part of the City of Los Angeles Senior Citizen Nutrition Program.

Tuesdays will also feature a seniors exercise class. Wednesday will offer movies. And Friday there will be games and classes. Bridge will be organized after lunch. A $1.50 donation is requested. The church is located at 20121 Devonshire St.



For details, click

here or call (818) 360-7460.


HELP IS AVAILABLE


Facing Foreclosure? Pick Up the Phone

Need help with your mortgage? Call (888) 89-LA NHS, email counseling@lanhs.org or see http://www.lanhs.org/.



County Offers Foreclosure Aid:

The County's Department of Consumer Affairs is offering a variety of information and assistance for homeowners and property owners at risk of foreclosure, trying to refinance, or otherwise navigating through today's economic turbulence.

For more detailed information on the range of homeowner-related programs and services the department offers, visit the Homes page.



Beware of Property-Tax Scams:

Beware of firms charging a hefty fee to "assist" area homeowners in filing property assessment reduction forms. You can download them free, here: Change in Assessment form, and visit the County's Assessment Appeals page for full details on all aspects of property assessment, including proposed reductions. Property owners can also call toll-free (888) 807-2111 for assistance.



Gas Co. Has Energy Aid:

For information on the Gas Company's bill assistance programs, visit www.SocalGas.com/assistance, or call toll-free at (800) 427-2200. For energy saving tips, click HERE.

LOCAL JOB SEARCH




Opportunity Clicks



You might also click on WorkSource California.


ACTION CALENDAR
Chatsworth Farmer's Market


Every Saturday

. 9 a.m.- 2 p.m., St. Stephen Presbyterian Church, 20121 Devonshire St. Farmer's Market features a jumping castle for kids, hot food, sweets, live entertainment, and fresh vegetables and fruit.


Neighborhood Watch


The
July
Chatsworth Neighborhood Watch meeting will be 7 p.m.,

Thursday, July 22

, at St. John Eudes Church, 9901 Mason Ave. Officer Danny Del Valle is senior lead officer for Basic Car 17A23.


PALS Golf Tournament
Sign up early for a fun day of golf for a great cause at the annual Devonshire PALS Golf Tournament 10 a.m.,

Monday, July 12

at Porter Valley Country Club. The $200 registration fee includes breakfast, lunch and dinner, use of a golf cart, green fees, drinks and one entry for the putting contest and raffle tickets for the dinner. Tickets for only the dinner are $50 per person. To register online visit http://tiny.cc/PALSgolf. For more information email golf@devonshire-pals.org or call Golf Tournament Chair Sally Barnes at (818) 349-1706.


For more calendar items, click here
Free Gift

Bring this coupon to the next Neighborhood Council Meeting and receive a free

Be Safe, Be Seen

safety flasher. Wear it while jogging, cycling, walking the dog.

Name: ________________________________________

Email: ________________________________________

While supplies last 7.4.10