Greetings!
Thank You All
A hearty thank you to all the stakeholders who came out to support us at our election earlier this month. The Chatsworth Neighborhood Council exists to help you and to be your voice with our City Councilman. Our most important asset is our stakeholders. If you are reading this, you are a stakeholder.
This was the first time Neighborhood Council elections were handled by the city clerk's office instead of individual Neighborhood Councils. The election went smoothly, with 249 voters, which is somewhat lower than previous elections but one of the highest turnouts within the region. There were no "hot races" or controversies this year, so it was harder to attract voters -- which mirrors turnout in city, state and national elections. Results are posted in the column on the right. The new board will be sworn in on April 7.
Please remember that we are here to serve you. We have six committees that focus on specific needs in the community: Beautification, Community Enhancements, Equestrian, Land Use, Outreach and Public Safety & Transportation. The full board meets on the first Wednesday of each month at 7 pm at Lawrence Middle School. Each committee meets once a month at 7 pm at the Chatsworth Train Depot. Check our
website
for the schedule. Every meeting includes time for stakeholders to speak.
Each committee will be seeking stakeholder members at the April meetings. You must attend the committee meeting to be elected as an official stakeholder member, with full voting rights on that committee. Committee membership is generally for a year for board members and stakeholders.
Feel free to message
info@chatsworthcouncil.org
or click on the links on the website to communicate directly with a committee. Remember that we are all volunteers and may need a little time to get back to you. But we want to hear from you and we want to try to help you with any questions or problems with city government.
Judith Daniels
President
Chatsworth Neighborhood Council


JOIN US
Council Meets
7 p.m., April 7
Join us for light refreshments and a discussion of neighborhood issues, 7 p.m., Wednesday, April 7, at Lawrence Middle School, 10100 Variel Ave. Questions? Write to us at
info@chatsworthcouncil.org
.
SPEAK UP
Write to Us
Have a story idea or news release? How about a question for the Neighborhood Council? Want to write a letter to the editor? Write to us at
info@chatsworthcouncil.org
.



Click here for the archive of previous Roundup newsletters.


BY PHONE OR EMAIL
Sign Up for Instant Police News


The LAPD now offers a free service that allows Los Angeles residents to sign up to receive messages directly from the police on crime, traffic, missing persons, emergencies and other public safety information directly to their phones or email inboxes.

You can sign up for bulletins based on your home ZIP code or you can register for multiple locations to keep up to date on traffic, crime and emergencies at your workplace or homes of relatives.

To sign up for this free service or for more information, visit http://www.nixle.com.


3 DAYS A WEEK
Seniors Enjoy Hot Lunches, Movies

St. Stephen Presbyterian Church is offering hot lunches for seniors at noon on Tuesday, Wednesday and Friday. Arrive at 10 a.m. to sign up.
The lunches are part of the City of Los Angeles Senior Citizen Nutrition Program.

Tuesdays will also feature a seniors exercise class. Wednesday will offer movies. And Friday there will be games and classes. Bridge will be organized after lunch. A $1.50 donation is requested. The church is located at 20121 Devonshire St.



For details, click

here or call (818) 360-7460.


ALL ABOUT
THE COUNCIL SYSTEM
About the Council
The mission
of the Chatsworth Neighborhood Council is to provide an open forum for public discussion of issues concerning the Chatsworth community and to facilitate communication between the City of Los Angeles and Community Stakeholders.
Map
of Chatsworth Neighborhood Council boundaries. Click
here
.
When We Meet



All volunteer

committees meet monthly. Meetings begin at 7 p.m. at the Chatsworth Train Depot at 10038 Old Depot Plaza Road, Chatsworth, unless otherwise noted.


1st Wednesday:

CNC Board at Lawrence Middle School, 10100 Variel Ave.


2nd Tuesday:
Beautification.


2nd Wednesday:
Equestrian.


3rd Tuesday:
Public Safety & Transportation.


3rd Wednesday:
Enhancements.


3rd Thursday:
Land Use.


4th Tuesday:
Outreach

Check the CNC website for last-minute changes.


KEEP IT GREEN
Here's Where You
Can Recycle Locally
Vons Shopping Center
,
20440 Devonshire St. (behind Rite-Aid)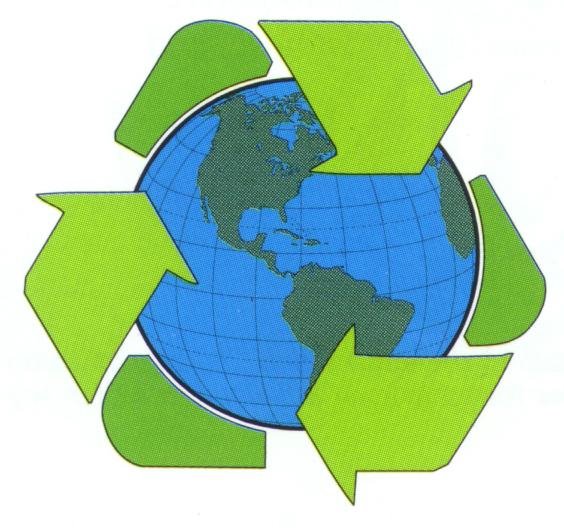 Valley Recycling Center
,
20220 Plummer St.,
818-885-7318
Budget Recycling
,
21250 Nordhoff St.,
818-998-1700
WATCH AT HOME
New Live and On-Demand Video

The Office of the City Clerk is offering new live and on-demand video and audio services of City Council meetings. For more information, please see their
flyer
.
SEEKING IDEAS
Volunteers Available for Day of Service
L.A. Works is a nonprofit volunteer action center that creates and implements hands-on community service opportunities throughout the greater Los Angeles area. They are currently looking for ideas for a Day of Service that would revitalize community centers, transitional living facilities, schools, parks, beaches, and more. All services including supply costs are free. Please contact Gil Gonzales at
gil@laworks.com
for more information.
HELP IS AVAILABLE


Facing Foreclosure? Pick Up the Phone

Need help with your mortgage? Call (888) 89-LA NHS, email counseling@lanhs.org or see http://www.lanhs.org/.



County Offers Foreclosure Aid:

The County's Department of Consumer Affairs is offering a variety of information and assistance for homeowners and property owners at risk of foreclosure, trying to refinance, or otherwise navigating through today's economic turbulence.

For more detailed information on the range of homeowner-related programs and services the department offers, visit the Homes page.



Beware of Property-Tax Scams:

Beware of firms charging a hefty fee to "assist" area homeowners in filing property assessment reduction forms. You can download them free, here: Change in Assessment form, and visit the County's Assessment Appeals page for full details on all aspects of property assessment, including proposed reductions. Property owners can also call toll-free (888) 807-2111 for assistance.



Gas Co. Has Energy Aid:

For information on the Gas Company's bill assistance programs, visit www.SocalGas.com/assistance, or call toll-free at (800) 427-2200. For energy saving tips, click HERE.

City Services
Zero Waste
The City has a Zero Waste team soliciting opinions on how to reduce solid waste. Find out how you can participate.
Zero waste brochure
.
Bureau of Sanitation
The BOS is working to convert our solid waste into renewable energy.
Read the brochure
.
Be Prepared
for the 'Big One'
This is the 150th anniversary of the last great San Andreas Earthquake. Dare to Prepare is a campaign to prepare for the next big quake. Find out what you can do at the
Dare to Prepare site
. Read the
LAFD letter
.
Free Shade Trees
You can get free shade trees through DWP.
Read about the Trees for a Green LA program
DWP Residential Energy and Water Saving Programs
The DWP offers incentives to recycle your old refrigerator and buy an energy efficient one. Other appliance incentives are available too. Receive $100 toward an ultra low flush toilet.
Read about DWP rebates
.
Online Service Requests
You can place service requests for street repair, tree trimming, downed trees or palm fronds in the street
online
.
This is a service provided by the
Bureau of Street Services
.
Property Activity Reports
Did you know that you can view all permit requests for a property online?
Click here
to access the City's online reporting system. Enter in the address and view the permits.
This is a service provided by the
Department of Building and Safety
.
--Adapted from the PRNC newsletter.


Quick Phones


Neighborhood Council
(818) 464-3511



West Valley Alliance (graffiti removal)


(818) 885-8885



Police Tipoff Line


(818) 832-0563



L.A. City Infoline


311


CNC Contact

Chatsworth Neighborhood Council
Post Office Box 3395
Chatsworth, CA 91313-3395

Ph: (818) 464-3511
Fax: (818) 464-3585

Email:


i

nfo@chatsworthcouncil.org
Web:
http://www.chatsworthcouncil.
org

Complete CNC activities calendar:
http://www.chatsworthcouncil.
org/activities.php

Complete community events calendar:
http://www.chatsworthcouncil.
org/events.php


TRAFFIC HAZARD

Trutanich Vows to Rid City
of Unhitched Ad Trailers

'
By the end of my first term they will be gone'

Fresh from his $1-million-bond victory forcing the removal of a 5-story Hollywood supergraphic sign, City Attorney Carmen Trutanich Monday targeted unhitched advertising trailers.
"I'm going to put those mobile signs out of business," he told members of Valley Vote, meeting at Galpin Ford. "By the end of my first term they will be gone." Trutanich was elected last May and will serve for four years.
Trutanich admitted that as a private attorney he once defended the owner of the major ad trailer company. "I represented Bruce Boyer and I got him off," the city attorney said, touching off laughter. But in his new role, he said, "We will go after those mobile signs."
He described the signs as both unsightly and a traffic hazard.
"I have a license plate. The state of California says I can operate on any street or highway in the state. I have every right that everybody else does," Boyer told KABC-TV recently. The City Council voted last month to press the state legislature to change the law under which Boyer is allowed to park the mobile signs.
4-YEAR TERMS

21 ELECTED IN CHATSWORTH TO BE SEATED ON APRIL 7

Here are the official results of the March 2 Chatswo
rth Neighborhood Council election as certified by the City Clerk. The top 21 candidates will be seated at the next Board Meeting, 7 p.m., April 7, at Lawrence Middle School, 10100 Variel Ave.
The term of office is four years.
The City Clerk ran the March 2 elections for 11 Neighborhood Councils. Additional elections will be held during the next two months for other Neighborhood Councils throughout the city
Name

Votes

LINDA J. VAN DER VALK

177

☑



ANDRE F. VAN DER VALK

170

☑



JUDITH DANIELS

155

☑



DIANA K. DIXON-DAVIS
139

☑
MARY E. KAUFMAN

137

☑

JELENA CSANYI

130

☑

DOROTHY M. ALLISON

126

☑



DAN L. HUFFMAN

122

☑



LINDA S. ROSS

119

☑



CAROL M. LUCAS

119

☑



ALLEN D. GLAZER

118

☑

JEFF HAMMOND

118

☑



SCOTT J. MUNSON

117

☑



CHUCK KNOLLS

110

☑



KAMESH AYSOLA

110

☑



LUCIE VOLOTZKY

108

☑



VICKI S. BRISKMAN

99

☑



RICHARD S. NADEL

98

☑



WILLIAM F. LANDER

90

☑



VAROUJAN DEIRMENJIAN

88

☑



VERNALIE DEIRMENJIAN

81

☑



WRITE-IN - Jan Eddy-Languein
72
KURT S. LOWRY
45
The City Clerk is recruiting volunteer pollworkers. Apply at least 30 days before the election you would like to work. The following elections are still available: April 29, May 13, May 27, June 8, June 25 and June 26. To apply, click here for the
application
. You can email the application to
clerk.electionpw@lacity.org
or mail the application to: City Clerk - Election Division, Attn: Pollworker Recruitment Section, 555 Ramirez Street, Space 300, Los Angeles, CA 90012. For additional information, please call (213) 978-0363 or (866) 899-8683.
7-12 GRADE

CHIME Campus Not for Sale;
North Hills Prep Wants Lease
The CHIME middle school at Devonshire Street and Valley Circle is seeking to modify its Conditional Use Permit so the campus can be leased to another school in September.
The Neighborhood Council Land Use Committee was told Thursday that CHIME has decided not to sell the property.
North Hills Prep
wants to enter a three-year lease, but requires clearance to conduct high school classes on the middle school site. North Hills Prep specializes in 7-12th grade classes for students who "have not achieved their potential in mainstream educational environments," according to Claire Bowman, chief executive officer of North Hills Prep.
"We love the way it feels," said Bowman of the CHIME campus. "We love the neighborhood."
There will be 90 students who will arrive on campus in 10 9-passenger vans. Students will not drive to school.
CHIME will continue to have an infant and toddler program on part of the campus.
The Neighborhood Council Land Use Committee will discuss CHIME's plans, 7 p.m., Thursday, April 15, in the Community Room at the Chatsworth Train Depot.
MUSIC, FOOD, THEATER

Valleywide Student Art Fest
Is Sunday at the Train Depot

Don't miss the 10
th
Annual Arts in Education Aid Council art show and festival 11 a.m.-5 p.m., Sunday, March 21, at the Chatsworth Train Depot.
Enjoy works of art created by talented young students from
Alyna Marrero, Melvin Elementary
elementary schools in the San Fernando Valley at this free community art festival. There will be live music, dance and theatrical performances, food vendors and more.
The Arts in Education Aid Council is a non-profit organization started 10 years ago by a group of parents seeking to restore arts and education programs in public schools.
The Chatsworth Neighborhood Council is among the festival sponsors for the second year.
The train depot is at 10038 Old Depot Plaza Road.

For more information on the Arts in Education Aid Council, visit
http://www.aieac.org/annualvalleywide.html
BRING A CARROT

Free Family Pancake Breakfast
Saturday at the New Ride On

Begin your Saturday at Ride On Therapeutic Horsemanship's free pancake breakfast to celebrate the grand opening of their new ranch in Chatsworth.
Ride One is a Chatsworth-based non-profit organization that offers horseback riding as therapy and recreation for children and adults with physical and mental disabilities.
This is a free, family-friendly event. Come enjoy breakfast from 9 a.m. until 2 p.m., Saturday, March 20 see Ride On's new expanded facility, 10860 Topanga canyon Blvd. Meet the staff, volunteers and participants.
For more information see the flyer or call Sara Jones at (818) 700-2971 or visit
www.RideOn.org
.
BEGINS SUNDAY

3-Day Home Loan Clinic

A free home loan modification workshop to help homeowners improve the terms of their home loans will be 10 a.m. to 7 p.m., March 21 through 23 in South Hall G at the Los Angeles Convention Center.
At this workshop, sponsored by Wells Fargo/Wachovia, you can speak with housing counselors and learn about resources that could help you overcome mortgage payment challenges, avoid foreclosure and keep your home. Find out if you qualify for a loan modification under the Federal Home Affordable Modification Program.
The Convention Center is at 1201 S. Figueroa St., downtown.
Assistance is available for all Wells Fargo or Wachovia customers. Register online at
www.WFHMevents.com/leadingthewayhome
. For more information, call (800) 405-8067.
LENDING A HAND

[Jelena Csanyi]
Pet Aid --
The West Valley Animal Shelter is overburdened with abandoned pets as the economy has declined. So the Enhancements Committee of the Chatsworth Neighborhood Council is lending a hand by providing pet food and cleaning supplies. For full list of needs, click
laanimalservices.com
or visit the shelter at
20655 Plummer St.
ONLINE SURVEY

Mayor Asks You to Take
the 'L.A. Budget Challenge'

The
mayor
's office is launching the fiscal year 2010 -11
Budget
Survey, the "L.A.
Budget
Challenge," an interactive online survey that allows Angelenos to provide direct input on real
budget
issues that the city is facing.
Please visit
http://labudgetchallenge.lacity.org/budgetchallenge/default.php
to take the survey.


The survey asks respondents to address next year's projected general fund

budget

deficit of more than $400 million by making decisions on reductions to programs and services, implementing citywide cost-cutting measures, and by raising revenue through taxes or other initiatives.


ORGANIZE TEAMS
Relay Benefits Cancer Society


Relay For Life of Chatsworth is a 24-hour event meant to increase cancer awareness and raise funds for the American Cancer Society's patient service programs, cancer research, advocacy and community education.

Local businesses, community groups and community members form teams and raise funds, and then take turns walking around the track for 24 hours on Saturday, April 24, and Sunday, April 25. Throughout the Relay at Lawrence Middle School, 10100 Variel Ave., there will be entertainment, food, music and fun activities.



For more information, contact Event Chair Ileana Plourde at (818) 618-0559 or

all4loverfl@yahoo.com

, or Staff Partner Sonia Lopez at (818) 447-7778 or

sonia.lopez@cancer.org

.




LOCAL JOB SEARCH




Opportunity Clicks



You might also click on WorkSource California.


ACTION CALENDAR
Chatsworth Farmer's Market


Every Saturday

. 9 a.m.- 2 p.m., St. Stephen Presbyterian Church, 20121 Devonshire St. Farmer's Market features a jumping castle for kids, hot food, sweets, live entertainment, and fresh vegetables and fruit.


Green Expo Music Festival
Come to Woodley Park in Encino from 10 a.m. to 6 p.m. Saturday and Sunday, March 20 and 21 for two days of music, guest speakers and free food for 1,000 guests. Green educational and career fairs, a gallery of ecological artists, alternative energy examples, sustainable solutions, green technology, organic food and beverages, optimum healing arts, biodegradable solutions, recycling stations, composting and other activities for all ages and cultures. For more information, visit The Green Expo.


Ride On Pancake Breakfast
Ride On will hold a grand opening of their new permanent therapeutic riding facility in Chatsworth 9 a.m. - 2 p.m., Saturday, March 20. The event is free. Tour the grounds at 10860 Topanga Canyon Blvd. For more information contact Sara Jones (818) 700-2971 or visit www.rideon. See the flyer.

Day of Service
Join Mayor Villaraigosa for a Day of Service in partnership with LAUSD on Saturday, March 20. This is a chance to roll up your sleeves and make a difference in our schools and in our community. Details, click here.

Welcome the Troops Home
Show them some appreciation, 1 p.m., Sunday, March 21, at the Rose Bowl in Pasadena. Enjoy music, drum and bugle corps, meet sports and movie stars. Everything is free, including parking. Details, (530) 321-3833.

'50s, '60s Rock & Roll
They're rockin' at Big Oak Theatre, 22200 Chatsworth St., with the "Hen House Honeys," "Cocka Doodle Do Wops," Patt Davis, Karen Ellinwood, Jocelyn Arens, Jimmy Angel, Jim Allen, Betsy Couturier, Mike Firek, Bonnie Hart, Karen Lehman, Dawn Maurer, Victoria Machado, Erin Rae, Lisa Nielsen Reinhardt, Erik Nielsen, Rocco Palermo, G.P. Alexia Reilly, Stephanie Rhodes and Sy Shaaheed.
Saturdays
: April 3, 17, May 8, 22 at 7 p.m.
Sundays:
March 21, April 18, May 23 at 4 p.m. $18 donation, Seniors (60+) $15 donation. (Sorry, no children under 12). Reservations, (818) 998-0185. Details,
BigOakTheatre.com
or
Avenueact1@att.net
.
See the Wildflowers
Hike in Santa Susana Pass State Historic Park, 9 a.m.,
Sunday, March 21
. Meet at Larwin Gate. From Devonshire Street, go west past Topanga Canyon and past Valley Circle, turn left on Larwin. Entrance gate is about 200 feet on your right. Hiking boots strongly recommended; bring water, hat, suncreen and lunch; rain cancels. We'll identify and discuss flowering plants that we find, and include a bit of park history along the way. Hike will end between 1 and 2 p.m., 4 to 5 miles, mostly hilly. Details,
teena@besttax.com
.
Emergency Response
The Chatsworth Emergency Preparedness Committee is committed to increasing emergency readiness and CERT training. the group meets

Wednesday, March 24

. and the 4th Wednesday of every month. Details, (818) 427-4840.


Neighborhood Watch


The
March
Chatsworth Neighborhood Watch meeting will be 7 p.m.,

Thursday, March 25

, at St. John Eudes Church, 9901 Mason Ave. Officer Danny Del Valle is senior lead officer for Basic Car 17A23. The April meeting will be Thursday, April 22.


Buckfest
Country aficionados can remember music legend Buck Owens and help homeless pets at the same time at the fourth annual Buckfest. 6 p.m. until closing, Saturday-Sunday, March 27-28, the Cowboy Palace Saloon, 21635 Devonshire St. Admission is free. The event also features raffle prizes, giveaways and barbeque.
Meet the Supervisor
The Chatsworth Community Coordinating Council will meet 11:30 a.m., Monday, March 29 (new date) at the Rockpointe Clubhouse, 22300 Devonshire St., for lunch and a presentation by Supervisor Michael Antonovich. Donation to the Council Scholarship Fund is requested for lunch.
A Matter of Balance
Wednesdays through March 31, 1:30 - 3:30 p.m., St. Stephen Presbyterian Church, 20121 Devonshire St. Participate in a program designed to manage falls and increase activity levels. Details (818) 360-7460 or www.picf.org.


Tip-A-Cop


Bring your family for dinner and join Tip-A-Cop's efforts to support the Special Olympics at the Claim Jumper Restaurant, 9429 Tampa Ave., Northridge on 5-9 p.m.,

Thursday, April 8

. For more information about the Special Olympics of Southern California, visit http://www.sosc.org/About_Us_Main.htm


Chatsworth Reservoir
The Chatsworth Nature Preserve will be open for Earth Day on

Sunday, April 11

from 10 a.m.-3:30 p.m. Details, call Dr. Rosemarie White at (818) 383-7635.



District Meeting


The Devonshire Division of the LAPD will hold a District Meeting for the public, 7 p.m.,

Thursday, April 15

, at Shepherd of the Hills Church, 19700 Rinaldi St.. Porter Ranch.
S.O.L.I.D. Pancake Breakfast
Enjoy all you can eat pancakes and help raise funds, 7:30 - 10:30 a.m., Saturday, May 15, at the Devonshire Police Station, 10250 Etiwanda St., Northridge. Proceeds will be used to purchase non-city supplied equipment and materials. $7 per person.
The Day of the Horse
The Equestrian Committee of the Chatsworth Neighborhood Council invites you to the Day of the Horse festival, 11 a.m.-3 p.m., Sunday, May 23, at Stoney Point Ranch, 10861 Andora St. This free family event features equestrian performances, exhibitions, booths, a poster contest, and vendors. Food available. Watch for details on the Neighborhood Council website.


For more calendar items, click here
Free Gift

Bring this coupon to the next Neighborhood Council Meeting and receive a free

Be Safe, Be Seen

safety flasher. Wear it while jogging, cycling, walking the dog.

Name: ________________________________________

Email: ________________________________________

While supplies last 3.19.10