JOIN US
Council Meets
7 p.m., March 3
Join us for light refreshments and a discussion of neighborhood issues, 7 p.m., Wednesday, Feb. 3, at Lawrence Middle School, 10100 Variel Ave. Questions? Write to us at
info@chatsworthcouncil.org
.
SPEAK UP
Write to Us
Have a story idea or news release? How about a question for the Neighborhood Council? Want to write a letter to the editor? Write to us at
info@chatsworthcouncil.org
.



Click here for the archive of previous Roundup newsletters.


WE GET EMAIL
Thanks for Offering the Free CPR Class


My daughters and I just completed the CPR class this past Saturday in Chatsworth and I must say I was pleasantly surprised at the great turnout and the very informative instruction we received. My daughters have told their co-workers about the class and they are now interested in taking such a class.



Cheryl




Chatsworth




BY PHONE OR EMAIL
Sign Up for Instant Police News


The LAPD now offers a free service that allows Los Angeles residents to sign up to receive messages directly from the police on crime, traffic, missing persons, emergencies and other public safety information directly to their phones or email inboxes.

You can sign up for bulletins based on your home ZIP code or you can register for multiple locations to keep up to date on traffic, crime and emergencies at your workplace or homes of relatives.

To sign up for this free service or for more information, visit http://www.nixle.com.


MARCH 13
Chatsworth Seniors Sponsor Health Fair
The Chatsworth Senior Center will be holding a Senior (50+) Health Fair and Open House from 11 a.m. - 3 p.m., Saturday, March 13, at the Mason Park Recreation Center, 10500 Mason Ave. Information will be available on area health services and what Senior Center programs are available. Refreshments will be served.

For information, e-mail chatsworthsenior@aol.com.


3 DAYS A WEEK
Seniors Enjoy Hot Lunches, Movies

St. Stephen Presbyterian Church is offering hot lunches for seniors at noon on Tuesday, Wednesday and Friday. Arrive at 10 a.m. to sign up.
The lunches are part of the City of Los Angeles Senior Citizen Nutrition Program.

Tuesdays will also feature a seniors exercise class. Wednesday will offer movies. And Friday there will be games and classes. Bridge will be organized after lunch. A $1.50 donation is requested. The church is located at 20121 Devonshire St.



For details, click

here or call (818) 360-7460.


APPLY BY MARCH 1
Parks Program to
Grant $368 Million


The Statewide Park Program will award $368 million in grants to projects that create new parks and recreational opportunities in underserved communities. Applications are due on March 1.



Contact Darryl Ford at

darryl.ford@lacity.org

for more information.
In addition, the Los Angeles Parks Foundation is a non-profit created to support the City of Los Angeles Recreation and Parks Department. Its mission is to enhance, preserve and expand LA City parks. This newly founded organization provides a way for communities to be better connected to their local parks through funding programs that directly benefit neighborhood parks.
For more information, see
laparksfoundation.org
.
ALL ABOUT
THE COUNCIL SYSTEM
About the Council
The mission
of the Chatsworth Neighborhood Council is to provide an open forum for public discussion of issues concerning the Chatsworth community and to facilitate communication between the City of Los Angeles and Community Stakeholders.
Map
of Chatsworth Neighborhood Council boundaries. Click
here
.
When We Meet



All volunteer

committees meet monthly. Meetings begin at 7 p.m. at the Chatsworth Train Depot at 10038 Old Depot Plaza Road, Chatsworth, unless otherwise noted.


1st Wednesday:

CNC Board at Lawrence Middle School, 10100 Variel Ave.


2nd Tuesday:
Beautification.


2nd Wednesday:
Equestrian.


3rd Tuesday:
Public Safety & Transportation.


3rd Wednesday:
Enhancements.


3rd Thursday:
Land Use.


4th Tuesday:
Outreach

Check the CNC website for last-minute changes.


KEEP IT GREEN
Here's Where You
Can Recycle Locally
Vons Shopping Center
,
20440 Devonshire St. (behind Rite-Aid)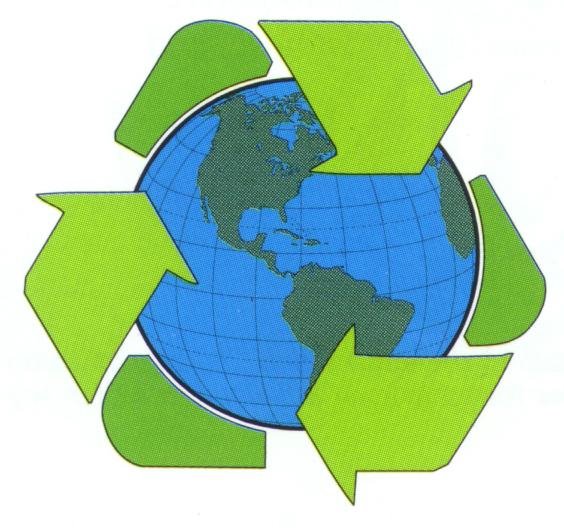 Valley Recycling Center
,
20220 Plummer St.,
818-885-7318
Budget Recycling
,
21250 Nordhoff St.,
818-998-1700
WATCH AT HOME
New Live and On-Demand Video

The Office of the City Clerk is offering new live and on-demand video and audio services of City Council meetings. For more information, please see their
flyer
.
SEEKING IDEAS
Volunteers Available for Day of Service
L.A. Works is a nonprofit volunteer action center that creates and implements hands-on community service opportunities throughout the greater Los Angeles area. They are currently looking for ideas for a Day of Service that would revitalize community centers, transitional living facilities, schools, parks, beaches, and more. All services including supply costs are free. Please contact Gil Gonzales at
gil@laworks.com
for more information.
HELP IS AVAILABLE


Facing Foreclosure? Pick Up the Phone

Need help with your mortgage? Call (888) 89-LA NHS, email counseling@lanhs.org or see http://www.lanhs.org/.



County Offers Foreclosure Aid:

The County's Department of Consumer Affairs is offering a variety of information and assistance for homeowners and property owners at risk of foreclosure, trying to refinance, or otherwise navigating through today's economic turbulence.

For more detailed information on the range of homeowner-related programs and services the department offers, visit the Homes page.



Beware of Property-Tax Scams:

Beware of firms charging a hefty fee to "assist" area homeowners in filing property assessment reduction forms. You can download them free, here: Change in Assessment form, and visit the County's Assessment Appeals page for full details on all aspects of property assessment, including proposed reductions. Property owners can also call toll-free (888) 807-2111 for assistance.



Gas Co. Has Energy Aid:

For information on the Gas Company's bill assistance programs, visit www.SocalGas.com/assistance, or call toll-free at (800) 427-2200. For energy saving tips, click HERE.

City Services
Zero Waste
The City has a Zero Waste team soliciting opinions on how to reduce solid waste. Find out how you can participate.
Zero waste brochure
.
Bureau of Sanitation
The BOS is working to convert our solid waste into renewable energy.
Read the brochure
.
Be Prepared
for the 'Big One'
This is the 150th anniversary of the last great San Andreas Earthquake. Dare to Prepare is a campaign to prepare for the next big quake. Find out what you can do at the
Dare to Prepare site
. Read the
LAFD letter
.
Free Shade Trees
You can get free shade trees through DWP.
Read about the Trees for a Green LA program
DWP Residential Energy and Water Saving Programs
The DWP offers incentives to recycle your old refrigerator and buy an energy efficient one. Other appliance incentives are available too. Receive $100 toward an ultra low flush toilet.
Read about DWP rebates
.
Online Service Requests
You can place service requests for street repair, tree trimming, downed trees or palm fronds in the street
online
.
This is a service provided by the
Bureau of Street Services
.
Property Activity Reports
Did you know that you can view all permit requests for a property online?
Click here
to access the City's online reporting system. Enter in the address and view the permits.
This is a service provided by the
Department of Building and Safety
.
--Adapted from the PRNC newsletter.


Quick Phones


Neighborhood Council
(818) 464-3511



West Valley Alliance (graffiti removal)


(818) 885-8885



Police Tipoff Line


(818) 832-0563



L.A. City Infoline


311


CNC Contact

Chatsworth Neighborhood Council
Post Office Box 3395
Chatsworth, CA 91313-3395

Ph: (818) 464-3511
Fax: (818) 464-3585

Email:


i

nfo@chatsworthcouncil.org
Web:
http://www.chatsworthcouncil.
org

Complete CNC activities calendar:
http://www.chatsworthcouncil.
org/activities.php

Complete community events calendar:
http://www.chatsworthcouncil.
org/events.php


MARK YOUR CALENDAR FOR MARCH 2

Greetings!
Click image to enlarge.
With the city in the midst of a budget crisis and the department that facilitates the activities of your Neighborhood Council about to be dissolved, this may be the most important grassroots election ever.
Bring your friends and neighbors to vote
2-8 p.m., Tuesday, March 2, at the Chatsworth Train Depot
. Candidate statements will be posted
here
as they become available. In addition, a binder of candidate statements will also be at the polling place.
Stakeholders can vote for up to 21 candidates. If you are a reading this newsletter, you qualify as a stakeholder.

There are 21 at-large seats up for election. Those on the ballot are: Linda Ross, Varoujan Deirmenjian, Jelena Csanyi, Mary Kaufman, Chuck Knolls, William Lander, Carol Lucas, Kurt Lowry, Allen Glazer, Dorothy Allison, Kamesh Aysola, Vicki Briskman, Judith Daniels, Diana Dixon-Davis, Vernalie Deirmenjian, Jeff Hammond, Dan Huffman, Linda van der Valk, Andre van der Valk, Lucie Volotzky, Richard Nadel and Scott Munson.
Jan Eddy-Languein
is a write-in candidate.
The election is being conducted by the Los Angeles City Clerk. For more information or vote-by-mail ballots, contact (213) 978-0444 or email
Clerk.Election@lacity.org
.
For information about being a

v

olunteer pollworker, or to sign up, please see the flyer and application. To
be a Challenge Revi
ew Panelist, or to sign up, please see the flyer and application
.
CRITICAL TIME FOR CITY
City Controller Wendy Greuel
to Speak in Chatsworth
Neighborhood Council Forum March 3
As the city faces a $212-million budget shortfall, Controller Wendy Greuel has become one of the most important players in the search for solutions.
She will speak and take questions at the Chatsworth
The controller, an elected citywide official, is the taxpayers' watchdog and the city's chief auditor and accountant. The controller's job is to investigate and publicly report problems with city departments, increase governmental efficiency and save taxpayer money by improving operations, conduct financial and performance audits of all city departments, offices and programs, monitor and report on all matters relating to the city's fiscal health, keep the city's official financial records, and supervise all expenditures of city funds, including payroll.
Her department's recent
audit
of the Neighborhood Council system uncovered numerous financial irregularities including the failure of the supervising Department of Neighborhood Empowerment to balance its books since 1999.
SAVE THE DATE: MAY 23

Day of the Horse Festival
Moves to Stoney Point Ranch
Chatsworth's annual Day of the Horse will be 11 a.m. - 3 p.m., Sunday, May 23, at Stoney Point Ranch, 10861 Andora Ave.
The free festival sponsored by the Chatsworth Neighborhood Council and the Council's Equestrian Committee will feature dressage, horsemanship, jumping skills, equestrian displays and

John Francis, 2009 poster winner, 4th grade, St. John Eudes School


the 2010 student poster contest. Refreshments will be available.


This year's poster contest theme is "Having Fun Safely with Horses." Winning posters will be displayed and awards will be handed out at the event. Participants must be there to claim their award.

Those eligible to participate in the poster contest include any child who either attends school in Chatsworth or resides in Chatsworth. In addition, if a child boards a horse in Chatsworth, he or she is eligible. Posters must be received by April 23. Judging will take place on April 28. Winners will be notified by May 3.


It is very important that each poster submitted have the entrant's name, school, and contact phone number printed clearly on the back. Children who either reside in Chatsworth or have a horse in Chatsworth must include their home address or the name of the facility where their horse is boarded. If you have questions regarding the art contest, please call Mary Kaufman at (818) 326-5772.

This year's Day of the Horse is being held at Stoney Point Ranch, a new location. Please plan to park on the street and walk into the ranch. Parking inside the ranch is limited. The ranch is just south of Stoney Point at the top of Topanga Canyon Boulevard.


Jan Eddy-Languein is chairing the event with the help of the rest of the Chatsworth Neighborhood Council's Equestrian Committee. If you have questions, suggestions for exhibitions, or if you want to volunteer, call (818) 709-4822.


-- Mary Kaufman

FUNDED BY MEASURE R SALES TAX

$82.5 million Orange Line
Contract Awarded by Metro
The extension of the Orange Line busway from Canoga Park to Chatsworth is scheduled to open in 2012. Metro has awarded a contract for much of the work that needs to be completed. Here's the memo from Metro CEO Art Leahy's email to staff:
"We [have] issued Brutoco Engineering & Construction, Inc. a Notice of Award in the amount of $82.5 million for the design and construction of the four-mile busway extension for the Metro Orange Line (MOL). The contract includes: four new stations; new platforms at Canoga Station; grade-separation structure over active railroad tracks and Lassen Street providing direct access into the Chatsworth Metrolink Station; a bicycle/pedestrian path connecting to an existing path at Browns Creek; a park/ride lot at Sherman Way Station; expanded parking at Chatsworth Metrolink Station; landscaping; Los Angeles River and Santa Susana Wash bridge crossings; street improvements; and satellite bus parking facility."
The $215.6-million busway extension will be the first major transit project to open that was funded by the Measure R sales tax increase approved by Los Angeles County voters in November 2008.
DEADLINE IS MARCH 12



Artwork Needed for Orange Line Stations


Metro is seeking five artists to design public art for the Orange Line extension.

Artwork may include porcelain enamel steel panels and paving designs. The budget for the design and fabrication of artwork at each station is anticipated to range from $48,000 to $96,000. The artist's fee will be between 12-16% of the station artwork budget, depending on the final scope of work.



For information regarding submittal requirements, visit metro.net/art and click on "Artist Opportunities" or call (213) 922-4ART.

Deadline for submittals (delivery, not postmark) is 5 p.m. on Friday, March 12.


ORGANIZE TEAMS
Relay for Life Benefits Cancer Society


Relay for Life of Chatsworth is a 24-hour event meant to increase cancer awareness and raise funds for the American Cancer Society's patient service programs, cancer research, advocacy and community education.

Local businesses, community groups and community members form teams and raise funds, and then take turns walking around the track for 24 hours on Saturday, April 24, and Sunday, April 25. Throughout the Relay at Lawrence Middle School, 10100 Variel Ave., there will be entertainment, food, music and fun activities.



For more information, contact Event Chair Ileana Plourde at (818) 618-0559 or

all4loverfl@yahoo.com

, or Staff Partner Sonia Lopez at (818) 447-7778 or

sonia.lopez@cancer.org

.




22-24 YEAR-OLDS ELIGIBLE

Free EMT and CNA Medical Training Offered


The City and County of Los Angeles together with the Work Source, and the Employee Development Department are funding free training for all 22, 23 and 24 years olds interested in becoming a Certified Nurses Assistant (CNA) or an Emergency Medical Technician (EMT). For more information please see
flyer
.


FOR LOW-INCOME FAMILIES




City Offers Free Income Tax Assistance


Need help preparing your income tax return?

Los Angeles has 21 free tax preparation sites which screen for Earned Income Tax Credit (EITC) eligibility. Services include asset-building programs, financial education and resources to help families open low-cost bank accounts.


The EITC Campaign helps low-income, working families get their taxes prepared for free and claim refunds up to $5,657.

Visit http://www.eitc-la.com for more information.


BOARD OF PUBLIC WORKS



High School Internships Available


High school students can apply for the City of Los Angeles Board of Public Works High School Internship Program. Details and an application are available at www.bpw.lacity.org/pwhip. The application deadline is

March 15

.


ONLINE SURVEY

Mayor Asks You to Take 'L.A. Budget Challenge'

The
mayor
's office is offering the fiscal year 2010 -11
Budget
Survey, the "L.A.
Budget
Challenge," an interactive online survey that allows Angelenos to provide direct input on real
budget
issues that the city is facing.
Please visit
http://labudgetchallenge.lacity.org/budgetchallenge/default.php
to take the survey.


The survey asks respondents to address next year's projected general fund

budget

deficit of more than $400 million by making decisions on reductions to programs and services, implementing citywide cost-cutting measures, and by raising revenue through taxes or other initiatives.


CHATSWORTH AREA IN THE NEWS
[Daily News]
Avi and Rachel Hen in the bedroom of their Chastworth home that has become a memorial to their deceased children.
Misfortune a Constant Companion

The mortgage crisis has spawned an untold number of hardship stories, but few could top that of Avinoam and Rachel Hen of Chatsworth, whose tale of personal woe and tragedy approaches that of the biblical Job.
Read Tony Castro's report
here
. And the follow-up
here
.


And the rest of the news:

LOCAL JOB SEARCH




Opportunity Clicks



You might also click on WorkSource California.


ACTION CALENDAR
Chatsworth Farmer's Market


Every Saturday

. 9 a.m.- 2 p.m. (new time), St. Stephen Presbyterian Church, 20121 Devonshire St. Farmer's Market features a jumping castle for kids, hot food, sweets, live entertainment, and fresh vegetables and fruit.



Town Hall Meeting
Congressman Brad Sherman is holding a Town Hall Meeting 2-3:30 p.m.,

today

, at Reseda High School, 18230 Kittridge St., Reseda. This will be a chance to hear from Congressman Sherman about education, foreign policy, taxes, and Social Security, and to ask questions. The Congressman's constituent services staff will be available to help you deal with federal agencies. Refreshments. Free parking. Details, (818) 501-9200.


Emergency Response
The Chatsworth Emergency Preparedness Committee is committed to increasing emergency readiness and CERT training. the group meets

Wednesday, Feb. 24

. and the 4th Wednesday of every month. Details, (818) 427-4840.


Neighborhood Watch


The
February
Chatsworth Neighborhood Watch meeting will be 7 p.m.,

Thursday, Feb. 25

, at St. John Eudes Church, 9901 Mason Ave. Officer Danny Del Valle is senior lead officer for Basic Car 17A23.
The March meeting will be Thursday, March 25.



The City is holding a free household hazardous waste and electronic waste collection event on 9 a.m. - 3 p.m.,

Saturday, Feb. 27

and

Sunday, Feb. 28

at Pratt & Whitney Rocketdyne, De soto Avenue and Gresham Street in Canoga Park. Details, call (800) 988-6942 or visit www.LACitysan.org.


A Matter of Balance
Wednesdays

through March 31

, 1:30 - 3:30 p.m., St. Stephen Presbyterian Church, 20121 Devonshire St. Participate in a program designed to manage falls and increase activity levels. Details (818) 360-7460 or www.picf.org.


Counting the Census
The Chatsworth Community Coordinating Council meets 11:30 a.m..

Monday, Feb. 22

at the Rockpointe Clubhouse, 22300 Devonshire St., for lunch and a presentation on the
upcoming census.
Donation to the Council Scholarship Fund is requested for lunch.


S.O.L.I.D. Fundraiser
Enjoy a meal and help raise funds, 5 - 9 p.m.,

Wednesday, Feb. 24

, Islands Restaurant, 11400 Porter Ranch Drive, Portrer Ranch. 20% of your food and beverage purchases will support the LAPD. For details and required coupon, (818) 368-2305.



Songwriter's Seminar
Spend an afternoon with hit songwriter Steve Dorf and friends, 4 p.m.,

Saturday, Feb. 27

, at the Big Oak Theatre, 22200 Chatsworth St. Reservations: Avenueact1@att.net or (818) 998-0185. Donation required.


Neighborhood Council Election

Vote 2-8 p.m.,

Tuesday, March 2

, at the Chatsworth Train Depot, 10038 Old Depot Plaza Rd. Meet the candidates for the 21 at-large board seats and review their biographies in the parking lot tent. You don't have to be a registered voter for this election. You qualify to vote if you are 18 and live, work, own property or board a horse in Chatsworth or have a declared interest in the community. Questions, call the City Clerk at (213) 978-0444 or email Clerk.Election@lacity.org.


Census Sunday
Educate residents and encourage their participation in the 2010 Census by signing up to host a "Census Sunday" at your church or faith-based organization on

Sunday, March 7.
Click here
to sign up. Visit http://www.lacounts2010.org/.


Daylight Saving Time
Yes, Daylight Saving Time begins 2 a.m. on

Sunday, March 14

. It is reported that Benjamin Franklin first suggested Daylight Saving Time in 1784, but it was not until World War I, in 1916, when it was adopted by several counties in Europe that initially rejected the idea. So don't be like those laggards in Europe, turn your clock ahead one hour.

.
Ride On Pancake Breakfast


Ride On will hold a grand opening of their new permanent therapeutic riding facility in Chatsworth 9 a.m. - 2 p.m.,

Saturday March 20

. The event is free. Tour the grounds at 10860 Topanga Canyon Blvd. For more information contact Sara Jones (818) 700-2971 or visit
www.rideon.
See the
flyer.
Day of Service
Join Mayor Villaraigosa for a Day of Service in partnership with LAUSD on Saturday, March 20. This is a chance to roll up your sleeves and make a difference in our schools and in our community.

Meet the Supervisor
The Chatsworth Community Coordinating Council will meet 11:30 a.m., Monday, March 22 at the Rockpointe Clubhouse, 22300 Devonshire St., for lunch and a presentation by Supervisor Michael Antonovich. Donation to the Council Scholarship Fund is requested for lunch.

For more calendar items, click here
Free Gift

Bring this coupon to the next Neighborhood Council meeting and receive a free

Be Safe, Be Seen

safety flasher. Wear it while jogging, cycling, walking the dog.

Name: ________________________________________

Email: ________________________________________

While supplies last 2.21.10