JOIN US
Council Meets
7 p.m., Wednesday
Join us for light refreshments and a discussion of neighborhood issues, 7 p.m., Wednesday, at Lawrence Middle School, 10100 Variel Ave. Questions? Write to us at
info@chatsworthcouncil.org
.
FORUM
We Get E-Mails
We love to hear from our stakeholders. If you have a comment, news release or story idea, send it to
info@chatsworthcouncil.org
E-mails can be edited for content and length.
Graffiti Point
Just this holiday
weekend I had the opportunity to go to Stoney Point to do a little bit of walking around. I was very pleased with the lower regions of the rock formations, but as I got to the upper sections I became very disgusted with the place.
This was due to the amount of trash, broken glass and graffiti. I know that it is not feasible to have a police unit or some type of security team present 24-hours 7-days a week. But with community awareness and education we can prevent this from becoming any worse than it is and possibly make an improvement to the area. (As my companion and I did pack out some trash.)
This is an historical place for climbing and a resource we should be proud to have here in Chatsworth.
William J. Fryer
Chatsworth
Pot Pleas


I have arthritis
and depression due to my inactivity caused by my arthritis. I also have asthma and psoriasis.
The use of cannabis as therapy has enabled me to have a great quality of life again. The dispensary that I obtain my medication from is compassionate and responsible.
What will I do if my safe access is taken away? Will I be forced to get my medicine off the streets from gang members?

Will my councilman empower the criminals of Los Angeles or stand up for his citizens and keep our access to medical alternatives open and available?
Please, save my life. If you can change the life of one person for the better, then your life is one of fulfillment. Mr. Smith has a responsibility to get my voice heard -- a voice that is so small that noone will listen to on its own. I need Mr Smith to continue to be this voice and keep safe access open.
Name Withheld
Chatsworth

I am a medical
marijuana patient. I have been trying to e-mail Greg Smith's office.
I need the medication that works as good and sometimes better than the prescriptions that my doctor prescribes for me. I suffer 24/7 from fybromyalgia, asthma, COPD, anxiety, depression, and bi-polar. I will do anything that I have to to find relief. I have found relief with marijuana and the edibles. I need the edibles because, sometimes I cannot smoke. The brownies and chocolate help me breathe. They work better than my prescriptions.
Please have compassion for those, of whom, are suffering 24/7, so bad that they cannot attend your meetings. I wish we could put a face on all of the medical marijuana patients that really do need this medicine.
Name Withheld
Chatsworth
Drive-by Spies
I drive down
Plummer every day between the times posted on the "No Left Turn Signs." I constantly see people making left turns. No one pays attention to the signs. Is this law enforced? I think we need some "spies" to help stop these turns.
Cindy Paolini
Chatsworth


Another CERT Fan
I would like
to personally say THANK YOU!!! to all the kind hearted volunteers who
responded to the call to action during the Station Fire.
Over 300 volunteers put in over 5,000 hours working support operations for the command post at Hansen Dam for a community of over 5,000 responders from all over the country. Volunteers provided much needed traffic control and
arson watch patrol operations, and food and refreshments runs to personnel out on fixed posts.
Comments from the CAL Fire, the LASD Command Staff and members of the LASD
Incident Management Teams that worked during that week were highly impressed and grateful for all the support and professional attitude of all the
volunteers.
I was extremely proud to have worked with such an outstanding group of people, dedicated to service of others. That week also brought a loss to all of us, and Sheriff Volunteers, CERT Volunteers from LAFD, Burbank and Glendale stood in Honor of our fallen brothers from the Los Angeles County Fire Department.
A Special Thank You to Los Angeles City Fire Department CERT Program, Burbank Fire Department CERT, Glendale Fire Department CERT, Claremont Police
Department CERT, and the El Monte Police Department Volunteer Citizens On
Patrol, without everyone coming together we would not have accomplished our
mission. Our partnerships, networking was a testament to volunteer mutual aid efforts for others to follow.
Wilson Lee, Deputy
CERT Coordinator
SPEAK UP
Write to Us
Have a story idea or news release? How about a question for the Neighborhood Council? Want to write a letter to the editor? Write to us at
info@chatsworthcouncil.org
.



Click here for the archive of previous Roundup newsletters.


FREE PROGRAMS

Diamond Cancer Foundation Opens Chatsworth Center

The Jennifer Diamond Cancer Foundation has opened a new cancer support center with programs free to the public.

For more information about the free programs for cancer patients and their families, call (818) 700-6900 and make an appointment. The center is located at 9410 Owensmouth Ave.

The website jenniferdiamondfoundation.org.


ALL ABOUT
THE COUNCIL SYSTEM
About the Council
The mission
of the Chatsworth Neighborhood Council is to provide an open forum for public discussion of issues concerning the Chatsworth community and to facilitate communication between the City of Los Angeles and Community Stakeholders.
Map
of Chatsworth Neighborhood Council boundaries. Click
here
.
When We Meet



All volunteer

committees meet monthly. Meetings begin at 7 p.m. at the Chatsworth Train Depot at 10038 Old Depot Plaza Road, Chatsworth, unless otherwise noted. Check the website for holiday schedules.


1st Wednesday:

CNC Board at Lawrence Middle School, 10100 Variel Ave.


2nd Tuesday:
Beautification.


2nd Wednesday:
Equestrian.


3rd Tuesday:
Public Safety & Transportation.


3rd Wednesday:
Enhancements.


3rd Thursday:
Land Use.


4th Tuesday:
Outreach

Check the CNC website for last-minute changes.


SPRINKLING RESTRICTED

DWP Water Conservation Measures in Effect

DWP water conservation measures are now in effect, restricting lawn watering with automatic sprinklers to Mondays and Thursdays, before 9 a.m. and after 4 p.m.
Watering by hand with a flow-control nozzle is allowed on any day, before 9 a.m. and after 4 p.m.
Here are several links with detailed information on the water conservation measures:
Shortage Year Rates Fact Sheet
Frequently Asked Questions
Sprinkler Use Ordinance
Prohibited Uses of Water
DWP Phone: (800) Dial DWP
DWP Website:
LADWP.com
To report water waste call (800) Dial DWP.
For information on the DWP's Residential Drought Resistant Landscape Incentive Program, call (888) 376-3314. For information on any of the Department's other rebates and incentives visit
LADWP.com
and click on "Rebates and Programs" or (800) dial DWP.
KEEP IT GREEN
Here's Where You
Can Recycle Locally
Vons Shopping Center
,
20440 Devonshire St. (behind Rite-Aid)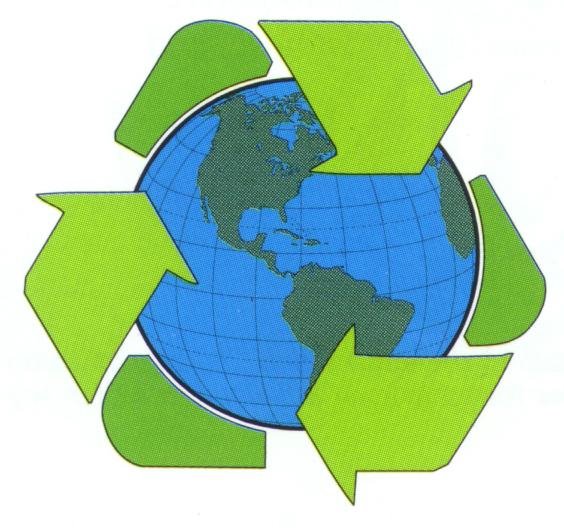 Valley Recycling Center
,
20220 Plummer St.,
818-885-7318
Budget Recycling
,
21250 Nordhoff St.,
818-998-1700
WATCH AT HOME
New Live and On-Demand Video

The Office of the City Clerk is offering new live and on-demand video and audio services of City Council meetings. For more information, please see their
flyer
.
LOW INCOME
Waiting List Opens for Senior Housing
Low income senior housing is now available in the San Fernando Valley. Menorah House at 19206 Sherman Way, Reseda, has opened a waiting list for new residents. Request an application by calling (310) 477-1476 or (818) 972-4410. The deadline is Feb. 12, 2010. For more information, click
here
.
FREE RAIN BARREL
When It Rains, It Pours, And You Save
You may qualify for a free rain barrel installation that can save you money, help conserve water, and reduce urban runoff that pollutes the ocean.
With a rainwater harvesting system you can capture rainwater on your property that can be saved and used for outdoor plant irrigation. This will reduce your water bill, reduce water waste at a time when we are experiencing a severe water shortage, and reduce urban water runoff that brings debris and chemicals into the storm drain system and pollutes the ocean.
Under this program, the installation and equipment for a rainwater harvesting system, which cost up to $250, are offered for free to L.A. residents.
The pilot program is now available in West Los Angeles, but it will soon become available citywide on a first-come first-served basis, so sign up now at
LArainwaterharvesting.org
.
SEEKING IDEAS
Volunteers Available for Day of Service
L.A. Works is a nonprofit volunteer action center that creates and implements hands-on community service opportunities throughout the greater Los Angeles area. They are currently looking for ideas for a Day of Service that would revitalize community centers, transitional living facilities, schools, parks, beaches, and more. All services including supply costs are free. Please contact Gil Gonzales at
gil@laworks.com
for more information.
LA PARKS FOUNDATION
You Can Donate
a Park Bench
Donate-A-Bench program has been officially launched by the L.A. Parks Foundation. Each bench has a personalized bronze plaque and is placed in a park of choice. This fundraising campaign not only beautifies the city's facilities, it provides a way for community members to enhance their neighborhood parks. For more information, please see the Foundation's
Donate Page
or contact
info@laparksfoundation.org
.
OFFER AN OPINION
Homeland Security Wants to Know
You can participate in an online review of the priorities of the Department of Homeland Security. Public study groups have been working to refine the thinking that formed this survey. What you will see is the product of their work and not final DHS policy.
Issues include: counterterrorism, employers that violate labor laws, disaster responses, immigration laws, and airport security, according to the CityWatch newsletter.
There is also a place for you to
post your comments
.
HELP IS AVAILABLE


Facing Foreclosure? Pick Up the Phone

Need help with your mortgage? Call (888) 89-LA NHS, email counseling@lanhs.org or see http://www.lanhs.org/.



County Offers Foreclosure Aid:

The County's Department of Consumer Affairs is offering a variety of information and assistance for homeowners and property owners at risk of foreclosure, trying to refinance, or otherwise navigating through today's economic turbulence.

For more detailed information on the range of homeowner-related programs and services the department offers, visit the Homes page.



Beware of Property-Tax Scams:

Beware of firms charging a hefty fee to "assist" area homeowners in filing property assessment reduction forms. You can download them free, here: Change in Assessment form, and visit the County's Assessment Appeals page for full details on all aspects of property assessment, including proposed reductions. Property owners can also call toll-free (888) 807-2111 for assistance.



Gas Co. Has Energy Aid:

For information on the Gas Company's bill assistance programs, visit www.SocalGas.com/assistance, or call toll-free at (800) 427-2200. For energy saving tips, click HERE.

City Services
Zero Waste
The City has a Zero Waste team soliciting opinions on how to reduce solid waste. Find out how you can participate.
Zero waste brochure
.
Bureau of Sanitation
The BOS is working to convert our solid waste into renewable energy.
Read the brochure
.
Be Prepared
for the 'Big One'
This is the 150th anniversary of the last great San Andreas Earthquake. Dare to Prepare is a campaign to prepare for the next big quake. Find out what you can do at the
Dare to Prepare site
. Read the
LAFD letter
.
Free Shade Trees
You can get free shade trees through DWP.
Read about the Trees for a Green LA program
DWP Residential Energy and Water Saving Programs
The DWP offers incentives to recycle your old refrigerator and buy an energy efficient one. Other appliance incentives are available too. Receive $100 toward an ultra low flush toilet.
Read about DWP rebates
.
Online Service Requests
You can place service requests for street repair, tree trimming, downed trees or palm fronds in the street
online
.
This is a service provided by the
Bureau of Street Services
.
Property Activity Reports
Did you know that you can view all permit requests for a property online?
Click here
to access the City's online reporting system. Enter in the address and view the permits.
This is a service provided by the
Department of Building and Safety
.
--Adapted from the PRNC newsletter.


Quick Phones


Neighborhood Council
(818) 464-3511



West Valley Alliance (graffiti removal)


(818) 885-8885



Police Tipoff Line


(818) 832-0563



L.A. City Infoline


311


CNC Contact

Chatsworth Neighborhood Council
Post Office Box 3395
Chatsworth, CA 91313-3395

Ph: (818) 464-3511
Fax: (818) 464-3585

Email:


i

nfo@chatsworthcouncil.org
Web:
http://www.chatsworthcouncil.
org

Complete CNC activities calendar:
http://www.chatsworthcouncil.
org/activities.php

Complete community events calendar:
http://www.chatsworthcouncil.
org/events.php


CANDIDATE FILING BEGINS
FOR CHATSWORTH COUNCIL

The Los Angeles City Clerk's office now has responsibility to organize elections formerly run by Neighborhood Councils.
Potential candidates should call (213) 978-0444 to register to run or attend one of the City Clerk's two information meetings. Filing begins Wednesday, Dec. 2. Eleven councils will have elections on March 2. In addition to the Chatsworth Neighborhood Council, the others are Canoga Park, Granada Hills North, Granada Hills South, North Hills West, Northridge East, Northridge West, Porter Ran
ch, West Hills, Winnetka and Woodland Hills-Warner Center neighborhood councils.
Click here
for the City Clerk's election information page.
The City Clerk is hosting a Candidate Information Meeting at the Winnetka Recreation Center, 8401 Winnetka Ave., Winnetka, on Monday, Dec. 7, from 6:30 to 8:30 p.m. and Saturday, Dec. 12, from 9:30 to 11:30 a.m.
Click here
for the flyer. There will be candidate packets for stakeholders interested in running as a candidate.
Back in 2008 when the City Council authorized the City Clerk to take over the 2010 elections, that office was to take full responsibility for organizing and conducting the balloting and relieve the neighborhood councils of all responsibility. But as city finances declined, the expense of outreach to potential candidates and voters was pushed back upon the councils. The City Council had previous chopped neighborhood budgets to $45,000.
The expense of election outreach has further limited the ability of local councils to finance improvement projects in their neighborhoods.
The Chatsworth Neighborhood Council voted to spend no more than the $2,000 it has spent to run previous elections, reserving the balance of its limited budget for community projects. Other neighborhood councils are spending as much as $11,000 of their $45,000 allotment on elections which were originally supposed to be financed by the City Clerk.
The Department of Neighborhood Empowerment is still embroiled in an audit by Controller Wendy Greuel which has resulted in the freezing and thawing of the funds for the 89-council neighborhood council system. There have been allegations of embezzlement,
first reported here
in
The Chatsworth Roundup
newsletter. And five members of other neighborhood councils now face
felony charges
of misuse of public funds. Most neighborhood councils still don't know how much city funding remains in their financial accounts.
Greetings!
HOW CITY HALL IS LIMITING
GRASS-ROOTS DEMOCRACY
A critical message from the President
:
A little over a year ago, I coined the phrase "Chatsworth Cares" in the aftermath of the Metrolink train wreck. The community had responded to this emergency with such swift and amazing action, that the entire world needed to know what great neighbors we have here.
Today, I have a new phrase: "Chatsworth recognizes horse excrement when the city slings it our way."
On November 1, 2008, the Chatsworth Neighborhood Council (CNC) entered into what we consider was a legal contract with all of our stakeholders and our board members for representation on our board of directors. The City Clerk has decided to ignore that contract -- and ignore your wishes as indicated in the election you participated in on November 1, 2008. In that election, half our board was elected for 4-year terms. The rest of the board had terms that expire in 2010.
The City Clerk has arbitrarily decided that all 21 board members must stand for election on March 2, 2010, despite the fact that we held a legal election and the results were certified by the city in 2008, with all candidates and stakeholders understanding that the term of office was 4 years. This outrageous ruling by the City Clerk is contrary to our Bylaws, our wishes and the decision by our neighbors on what is best for our community.
As a stakeholder, your will is going to be subverted. Your vote will be nullified.
The City Clerk's election procedures even stipulate that if there is any discrepancy between the bylaws and the procedures, "the Election Procedures shall be revised to reflect the DONE approved bylaws." So, not only is the City Clerk ignoring our bylaws, they are also violating their own stated policy about how to resolve a conflict in the rules. DONE is the Department of Neighborhood Empowerment.
Once again, someone sitting in an office downtown is trying to tell us what is best for our community. We recognize horse excrement. We don't like it thrown at us.
If this action is allowed to stand, it means that 11 board members legally elected to a 4-year term will instead have only a 17-month term. It will mean that CNC will have to recruit at least 21 quality candidates for our election, rather than the 12 we expected to be electing. It will mean that 21 board members will have to decide immediately if we are still willing to put up with a constant stream of horse excrement thrown from city officials downtown.
Half of the board made the difficult decision to run for a 4-year term in 2008 to maintain a stagger. Although most of us had been on the board for many years, our previous elections entailed a commitment of only 2 years. A lot can happen over a 4-year span. Not everyone is willing to commit to volunteering with one organization for that long, no matter how much we care about our community.
It is possible that many board members have waded through enough horse excrement from downtown that they will opt to retire now, including some who would have been committed until 2012 but now have to re-consider sticking around until at least 2014.
It's definitely not that we don't care about you and our community. We renewed our pledge to serve you for 4 years in 2008 -- but we weren't asked to commit until 2014. We may well be willing to continue serving, but we committed to 4 years, and we believe we should have the option after that 4 years to make a new decision based on our circumstances at that time.
And, perhaps more importantly, you voted for us for 4 years. You should have your vote count for the specified term, not a reduced term that someone downtown has arbitrarily decided for you.
The City Clerk's decision comes literally on the eve of the opening day to file as a candidate. If we don't manage to get 21 candidates, we will have open seats for the first time in our history. Unless there are more than 21 candidates, you will have no choice in who represents you because anyone who gets even his or her own single vote will become a board member.
If you don't like that prospect, please support our protest of this change that directly conflicts with our bylaws and our assessment of what is best for our community. Don't just settle for someone downtown slinging horse excrement at us.
Let me give you a quick history of the Chatsworth Neighborhood Council. We were certified by the city in April 2003 and held our first election in October 2003. Eight of the 21 current board members were part of the organizing group and have served on the council since the beginning.
For six years, CNC held its own elections, with only one challenge in all those years. That challenge was quickly resolved. (Other Neighborhood Councils across the city have had challenges that shut down operations for months or required a re-vote.) CNC has always had more candidates than seats in an election. (Other NCs have had open seats because they couldn't find enough candidates.) In all our years, we have had only two board seats open between elections, once because a board member passed away, the other because a member resigned for personal reasons. In both cases, we held special elections for the remainder of the term and attracted more voters for that one seat than many NCs get for a scheduled election for their entire board.
A couple of years ago, the City Council decided to turn over the task of conducting all Neighborhood Council elections to the City Clerk's office, which conducts all other city elections. The City Clerk studied the situation and concluded that they could handle the NC elections in even-numbered years because they had a full staff that was overseeing city elections in odd-numbered years but no elections in the off years.
CNC used to spend less than $3,000 for an election. With the change to the professionals conducting NC elections, the cost for the 89 councils in the city is a total of $1.5 million, which works out to almost $17,000 per Neighborhood Council.
CNC used to call for candidates a month before election day, with write-ins allowed up to about 24 hours before voting started. With the change to the professionals conducting NC elections, candidate filing closes 2 months before the election and write-ins must file a full month before the voting.
The City Clerk originally told City Council that the 89 NC elections, which are clustered into 11 regional voting days, would cost $1.5 million. In the midst of the worst financial crisis the city has ever experienced, the City Clerk decided in the spring that the elections would, instead, cost more than $4 million. City Council initially responded by suggesting a drastic cut in the NC allocation, with the trims transferred to the City Clerk for election expenses. But, after hundreds of NC representatives, including some from Chatsworth, arrived at City Hall to testify and protest, the City Clerk was told to go back and figure out how to hold the elections for the original estimate.
Each NC was allocated $45,000 this fiscal year instead of the anticipated $50,000 to serve their communities.
So, the City Clerk worked on their numbers and assured City Council they would manage to do the job for $1.5 million. It turns out that they didn't mention that in the process they would be abrogating major portions of their job as election professionals.
In every other election the City Clerk has conducted, a major function is to notify all voters that there is an election and who or what is on the ballot. That's their outreach to all registered voters. We all get those booklets in the mail with sample ballots before an election. For the Neighborhood Council elections, the City Clerk is doing zero outreach. They won't tell you when, where, who, why or even that there is an election.
NCs have been told that we must do our own outreach. When some of us asked the City Clerk for a mailing list to be able to communicate with our stakeholders, we were told that is proprietary information that the City Clerk can't release to us. But we are welcome to use your tax dollars to buy the information we need from a private business, which will be making a profit in the process, of course.
Let me remind you that your Neighborhood Council is part of the "city family." We are an arm of city government. Every penny we spend comes from the hard-earned tax dollars you pay to the city.
In addition to all the issues related to our election, we have been deluged with problems related to our city funding. CNC has been very careful about how we spend your tax dollars. I believe that we spend more money helping more different groups than any other Neighborhood Council in the city. The CNC finances pass muster, yet, DONE freezes funds and thaws them without notice, only to freeze them again.
We believe that the city is raiding our coffers and taking money that should be available to spend in Chatsworth, for Chatsworth and instead diverting it to that black hole known as the city General Fund, from which you are likely to derive no direct benefit.
But that's another story for another day -- and another pile of horse excrement to plow through.
I urge you to let City Clerk June Lagmay, Department of Neighborhood Empowerment General Manager BongHwan Kim, the Board of Neighborhood Commissioners and Councilman Greig Smith know how you feel about your community and your tax dollars. Let them know that you support the CNC position that they must abide by our Bylaws and our wishes and allow us to elect only half our board during this election cycle.
Let the city officials sitting in downtown LA know that we recognize horse excrement and we don't appreciate it being thrown at us. When used properly as organic fertilizer, horse excrement is a good thing. When it is slung at you, well, you get the idea.
Judith Daniels
President
Chatsworth Neighborhood Council
City Clerk
June.Lagmay@lacity.org
Department of Neighborhood Empowerment General Manager
BongHwan.Kim@lacity.org
Board of Neighborhood Commissioners President
Michele.Siqueiros@lacity.org
Councilman Greig Smith
Greig.Smith@lacity.org
Contact for all Board of Neighborhood Commissioners members
Bianca.Vite@lacity.org
Chatsworth Neighborhood Council President
President@chatsworthcouncil.org
VIDEO: TOP COP
[CityWatch]

New LAPD Chief Charlie Beck is a fan of Neighborhood Councils and the Valley.

REGISTER NOW

CPR and First Aid Classes
Free to Local Stakeholders

The Chatsworth Neighborhood Council (CNC) is sponsoring a free Cardiopulmonary Resuscitation (CPR) class and a free First Aid class (pediatric-qualified) on Feb. 6, 2010 at the Chatsworth Foursquare Church, 10210 Canoga Ave.

The CPR class will be held from 9 to noon and the Pediatric First Aid class will be from 12:30 - 3:00 p.m. CNC will provide light refreshments. If you plan to take both classes, please bring a lunch. The classes are free to CNC stakeholders. You are a stakeholder if you live, work, own property, or board a horse in Chatsworth.

Space is limited. To sign up email info@chatsworthcouncil.org or call (818) 773-9655 and leave your name, phone number and e-mail address. The classes will be filled on a first-registered first-served basis.

The class instructor is Chatsworth's Lisa Sheeran of CPR for Life.

Upon completion of the classes you will receive a two-year American Heart Association certification.


FOCUS ON LATINOS

Businessmen to Launch
New Bank in Chatsworth

A group of Valley and Ventura County community leaders is seeking to raise about $16 million to launch a community business bank at 20946 Devonshire St. in Chatsworth.

Among them is Chatsworth's Nick Montaņo, owner of Los Toros Restaurant.

El Camino Bank, headquartered in Chatsworth, marks the return of traditional community banking in the Northwest San Fernando Valley after approximately 10 years. The bank would open in the first quarter of next year after the capital raising campaign. They will focus on small and mid-sized businesses through a variety of banking services including SBA products. In addition, they will have a focus on Latino businesses, one of the fastest growing demographics in the country.

See elcaminobank.com for additional information.


REVISIONS DUE IN FEBRUARY

Draft Bicycle Plan Proposes
696 Miles of New Bikeways
The city is working on a draft Bicycle Plan which proposes approximately 696 miles of new bikeways and new policies related to implementation, education, enforcement, engineering, parking, transit integration, maintenance and evaluation.

The proposed draft Bicycle Plan incorporates comments and suggestions from a series of public workshops held in February and March 2008, a public survey and best practices from cities around the nation. The draft 2009 Bicycle Plan is available for download on the project website here.

City staff will take comments on the draft Plan until Jan. 8, 2010. After Jan. 8, staff will prepare a revised Plan, including maps, based on all of the input that has been received through the website, at workshops, in letters, e-mails, and on comment cards. A staff report and a revised draft Bicycle Plan will be released in February 2010, giving two months for review. There will be two public hearings by the City Planning Commission -- one in the Valley and one near downtown.

For more details, contact Jordann Turner at (213) 978-1379.


MORE GREEN JOBS

State Senator Sees Chatsworth as Key to Clean Tech Corridor



By Sen. Fran Pauley




Senate District 23



For the health of our planet and the health of our economy, I believe it's vital to create more green jobs in California. I'd like to see the Chatsworth area in the San Fernando Valley become a clean tech corridor.

I, along with Senator Alex Padilla (D-Pacoima), recently hosted a brainstorming meeting with business and civic leaders, environmentalists, and higher education officials to discuss what the Valley needs to do to position itself as the home of clean tech companies in Los Angeles. We conducted the meeting at Pierce College in my district, which has been recognized for its efforts to create a green campus.

With available land, world-class academic institutions and dedicated leaders, the San Fernando Valley is poised to become a major player in a burgeoning clean tech economy. Capstone turbine, which is based in Chatsworth and makes microturbines to power hospitals, shopping malls and hotels, is just one example of the kinds of businesses that can thrive in this new economy.

I look forward to working with state and local leaders and with volunteers from Valley Green Team, which works to improve the quality of life in the region by promoting green technologies, to explore what the San Fernando Valley needs to do to make itself more competitive to attract more clean tech companies.



This article was first published in the District 23 Newsletter.




SCOUT CLEANUP
[Photo / Les Salay]

Local Scouts recently cleaned up debris at Stoney Point as part of their annual Chatsworth service project. They were not able to do their volunteer work last year because of the fires which swept the area.

TOTAL ACCESS
Smith Seeks Inspector General
as Independent DWP Watchdog

Councilman Greig Smith has introduced a motion to create an Inspector General position to serve as an independent watchdog that would review and report on the operations and management actions of the Department of Water and Power (DWP) in order to help restore the public's trust in the DWP.

The Inspector General would have complete access to all records, personnel meetings, key documents and contracts at all times. The Inspector General would report findings directly to the public without interference from the DWP's Board of Water and Power Commissioners, the Office of the Mayor, the City Council, Neighborhood Councils, or special interest groups.

"In order to regain the public's confidence, we must move strongly and quickly to improve transparency and accountability at the DWP," Councilman Smith said. "An Inspector General who provides independent review of the DWP's infrastructure implementation, operations and maintenance, administration, rates, renewables program, implementation and contracting, will help achieve this goal."

Council President Eric Garcetti and Councilmember Jan Perry seconded the motion.


L.A. TIMES EDITORIAL
Looting the Neighborhood

When insiders on local political councils help themselves to hundreds of thousands in city money, some restructuring is in order.
Chatsworth Roundup Editor's Note:
Neighborhood Council system's fiscal
shenanigans were revealed exclusively in the
Chatsworth Roundup newsletter on Sept. 9.
When one Los Angeles neighborhood council treasurer makes off with thousands of dollars in taxpayer money, he's a bad apple. When two do it, it starts to look like a troubling pattern. When half a dozen council insiders mishandle up to $250,000 in public funds, it's clear that the system has some structural problems.
The city's lax financial oversight of its neighborhood councils came into focus with a recent report by Times staff writer Maeve Reston, who revealed six police probes of spending improprieties -- four of which have resulted in felony charges. Neighborhood council officials, who are unelected
[Note: Neighborhood council members

are

elected.]
and unpaid, have spent city money on clothing, restaurants and cable TV bills, and the former chairman and treasurer of the Empowerment Congress Southwest Area Neighborhood Development Council turned out to be a previously convicted felon whose expenditures are now under investigation. He was never subjected to a credit or background check.
L.A.'s 89 neighborhood councils each get $50,000 a year in city money to spend as they please.
[Note: In 2009, the allocation was $45,000.]
Some have made very good use of it, upgrading business districts, buying playground equipment, planting greenery in medians or removing graffiti. Others have spent it on block parties, which at least improve neighborhood cohesion. And individuals at some councils treated the city money as personal expense accounts, ignoring rules that each expenditure be approved by the full council and submitting faked ledgers to city auditors.
Neighborhood councils are volunteer organizations created in 1999 as a way of empowering communities and enhancing public participation in a metropolis where City Hall can seem as remote as the national Capitol. Yet few participants are fully satisfied with the experiment in grass-roots democracy, in large part because the councils are constrained by many of the same rules as elected bodies but have none of their powers. Some have emerged as key players in city politics despite the fact that their rulings are purely advisory, while others are so roiled by internal dissent that they have ceased to function.
Solving the many problems that have arisen with neighborhood councils will be a challenge. But keeping a closer eye on their books shouldn't be. Requiring background checks of officers who handle the money would be a good start. The city's Department of Neighborhood Empowerment is also considering common-sense measures such as creating a formalized system for the councils to approve each transaction; that's clearly needed and overdue.
Originally published Oct. 12, 2009 in the Los Angeles Times.
DOT... DOT...
DOT...
Remember the Time...
Back in the day when newspapers were still newspapers... Back when every paper had a "three-dot journalism" columnist writing short items of news, opinion and boldface names broken up by ellipses... They were the original blogs before there were blogs... Snark before there was snark... Back in the day...
So here we go...
Don't ya love those politicos with their finger to the wind? Our good Mayor
Antonio Villaraigosa
took a firm stand... No cutbacks in his 10,000-man police force... No backing down... Nose-to-nose with the City Council... Oops, he cuts a deal to "maintain the current deployment levels that have allowed our city to reach historic crime reductions."...
BongHwan Kim, General Manager, EmpowerLA
And speaking of flip-flops, our action hero Governator was serious about shutting down bunches and branches and bushes of state parks to close the state budget gap... The chain was ready to go up at Chatsworth's Santa Susana Pass State Historic Park... But after all the filibuster,
Gov. Schwarzenegger
turned girlie man, saying, "This is fantastic news for all Californians."... And the parks stayed open... He "found money" by closing rest rooms and hiring fewer lifeguards...
Meanwhile, dozens of Chatsworth volunteers have trained as docents... They're ready to step in and run the Pass Park if the governor has a change of heart... And the Chatsworth Neighborhood Council provided their lunch while they learned the way of the wild...
A $939,169 federal grant to the Angeles District of California State Parks will allow parks in the Santa Monica Mountains National Recreation Area to operate just like last year... Where did all all this jolly jingle come from?... Is that you,
Santa Claus
?...
BongHwan Kim
, the man hunting the money at the Department of Neighborhood Empowerment, called in sick last month... He was scheduled to meet stakeholders at the Chatsworth Neighborhood Council meeting... He confirmed on Tuesday that he will be in tip-top shape for Wednesday's meeting... Maybe he can help us figure out when it is OK to call his department EmpowerLA... And how much rollover taxpayer cash is still in the kitty...
School Boarder
Tamar Galatzan
reports a break-in at Castlebay Lane Elementary School... They got digital cameras, laptop computers, digital light projectors... Previously, they got 20 laptops and a big-box computer from Knollwood Elementary School... Sounds like Black Friday at Best Buy...
Congratulations to
Jan Eddy-Languein
, the newest member of the Chatsworth Neighborhood Council's board... She won the recent Special Election to fill the seat of the late
Art Schlefstein
...
Condos are auctioning like... Well, condos... Starting bids at
Independence Villas
in Chatsworth, ranged from $145,000 to $170,000 for 3-bedroom, 2.5-bath designer town homes previously priced from $355,000 to $425,000... All 26 homes sold in one hour, totaling more than $8.1 million in sales...
We know well
in Chatsworth what can happen when commuter train safety is not the top concern... So what's the deal with this?... Gov.
Arnold Schwarzenegger
quietly spiked an effort to win $1.1 billion in federal rail stimulus funds... 29 projects were planned to improve the safety, speed and capacity of Southern California's commuter corridors... Instead, he sought money for only one project -- the proposed bullet train between San Francisco and San Diego...
Zev
's got a brand new blog... Click
http://zev.lacounty.gov/
...
How about a free day at Disneyland?... Well, actually nothing is really free... You have to work for it... Darn those
Disney
guys... When you sign up
here
to volunteer a day of service with a participating organization, you'll get a ticket to ride...
"Give a Day. Get a Disney day."...
Operation Gratitude
is about to stuff its 500,000th gift package for American servicemen and women... Join the brigade at
http://www.opgratitude.com/
...
The LAPD has cut ties with the Boy Scouts... Seems the Scouts don't like gays... And that's discrimination... So the department may manage the
Explorer
program itself, or so says the Associated Press...
Finally,
Metro
was so excited about completion of the 310-space expansion of the Chatsworth Depot parking lot that they sent out a press release... Turns out that parking is now more convenient for the Cowboy Palace than the train station...
-- Saul Daniels
CHATSWORTH AREA IN THE NEWS
[Flickr]

Don't Be Alarmed
If you looked up in the sky over Chatsworth and were startled by a couple of loud military helicopters swooping around, no need for concern. Click
here
for Los Angeles Times report.
In other news:
LOCAL JOB SEARCH




Opportunity Clicks



You might also click on WorkSource California.


ACTION CALENDAR
Chatsworth Farmer's Market


Every Saturday

. 9 a.m.- 1 p.m. (new time), St. Stephen Presbyterian Church, 20121 Devonshire St. Farmer's Market features a jumping castle for kids, hot food, sweets, live entertainment, and fresh vegetables and fruit.
Health Fair
Take advantage of this valuable community health fair, with many kinds of free health screenings, consultations and information, 8:30 a.m. to 1:30 p.m.,

Saturday, Dec. 5

at Northridge Hospital, 18300 Roscoe Blvd. Services include mammograms, pap testing, diabetes blood sugar testing, blood pressure testing, prostate cancer screening and more.
Space is limited and appointments are required for screenings. To reserve or for more information, call (818) 700-5668.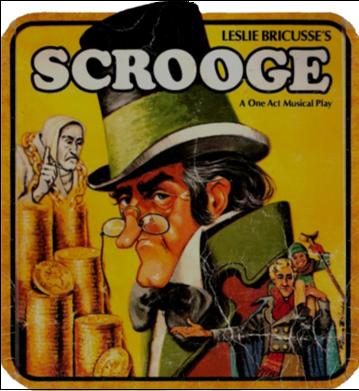 Scrooge
This musical version of the Dickens Classic "The Christmas Carol" will transport you to 1860's London to experience the transformation of "rotten old Scrooge" as he is visited by three ghosts, Past, Present and Future.

Dec. 5, 6, 12, 13,

at 22200 Chatsworth St. Details, (818) 998-0185, BigOakTheatre.com.


Granada Hills Holiday Parade
A great Valley tradition continues at the 26th Annual Granada Hills Holiday Parade, 1:30 p.m.,

Sunday, Dec. 6

in Granada Hills Village between Petit Street and Zelzah Avenue.. Theme for this year's holiday parade is "Holidays of the Sixties." Details: (818) 368-3235 or visit GranadaChamber.com.


Toy and Book Drive
The Chatsworth/Porter Ranch Chamber of Commerce is collecting toys and books

through Dec. 11.

Bring unwrapped toys, games or books to 10038 Old Depot Plaza Rd. Donations benefit the LAPD Devonshire PALS and Child Care Resource Center. Details, (818) 341-2428.


Chatsworth Holiday Parade and Festival
The 26th Annual Kiwanis-sponsored Chatsworth Holiday Parade and Festival is

Sunday, Dec. 13

. The festival is 11 a.m.-5 p.m. at Mason Avenue and Devonshire Street. the parade begins at 1 p.m. and travels east on Devonshire Street from Jordan Avenue to Lurline Avenue. Details: (818) 489-6423 or chatsworthkiwanis.org. Click for flyer.


Warm Coat Project
Donate your gently used coats, jackets, sweaters or blankets

through Dec. 13

for the elderly, veterans and the needy. Kiwanis Club drop-off locations: Los Toros Restaurant, 21743 Devonshire St.; James Jordan Middle School, 20040 Parthenia St.; Saint John Eudes Church, 9901 Mason Ave.


"Chanukah in Winterland"
The Chabad of Chatsworth, Northridge and Porter Ranch is holding its free "Chanukah in Winterland" at Porter Ranch Town Center, Corbin Avenue and Rinaldi Street, on

Tuesday, Dec. 15.

Festivities start at 6 p.m. Menorah lighting at 7 p.m. Details: (818) 718-0777 or email Info@ChabadChatsworth.com.


Free Foreclosure Clinic
A free foreclosure solutions clinic will be held 3 - 8 p.m., Tuesday, Dec. 15, at St. Stephen Presbyterian Church, 20121 Devonshire St., at Winnetka. Attendees will meet one-on-one with lenders and HUD certified non-profit loan counselors. They will also be able to assist with credit recovery and housing-related legal concerns. Details, (818) 360-7460.



Tree Giveaway
Rosemary & Thyme Community Garden has partnered with Tree People to give away 150 fruit trees, 9 a.m.-3 p.m.,

Saturday, Jan. 9

, at 10161 Jordan Ave. (between Craggyview Street and Romar Street). Details: (818) 700-8940 or (818) 993-0746.

Neighborhood Watch


The January Chatsworth Neighborhood Watch meeting will be 7 p.m.,

Thursday, Jan. 28

, at St. John Eudes Church, 9901 Mason Ave. Officer Danny Del Valle is senior lead officer for Basic Car 17A23.



Free CPR and First Aid Classes
The Chatsworth Neighborhood Council is sponsoring free CPR and First Aid classes beginning at 9 a.m.,

Saturday, Feb. 6

, at Chatsworth Foursquare Church, 10120 Canoga Ave. Registration required. Email info@chatsworthcouncil.org or call (818) 773-9655 or (818) 464-3511. Please be sure to leave your name, phone number and email address.


Free Gift

Bring this coupon to the next Neighborhood Council Meeting and receive a free

Be Safe, Be Seen

safety flasher. Wear it while jogging, cycling, walking the dog.

Name: ________________________________________

Email: ________________________________________

While supplies last 12.1.09