Greetings!
Report: 6 Face Felony Counts, More Expected


35% of Councils May Have Misused Funds


In a recent issue, The Roundup broke the exclusive story that as much as $100,000 may have been embezzled from the Neighborhood Council system and that 10% of the 89 councils could face legal sanctions. The CityWatch newsletter has new details.
---
By Ken Draper
CityWatch
The bad news is getting worse for LA's Neighborhood Council System.
Two weeks ago, CityWatch published a Chatsworth NC Newsletter report on the possible criminal misuse of funds by perhaps as many as nine neighborhood councils. As much as $100,000 was involved the report said. It appears that both of those figures are considerably short of reality.
Credible sources, inside City Hall, have confirmed that six criminal charges have been filed with another three "in the pipeline." (The sources have requested anonymity to protect their jobs.)
Word is that that number will climb even higher and that the $100,000 estimate is considerably underestimated. One council member alone is responsible for close to $100,000.
The District Attorney's Public Integrity Unit confirms the number of people charged and in the process of being charged.
Primarily, of course, the funding misuse involves individuals using their neighborhood council funding card for personal transactions. What lack of oversight liability the officers and boards of the councils might face isn't clear.
The Chatsworth report noted that 10% of LA's councils might be involved in funding misuse. Estimates are that that number could be as high as 35% in reality ... although not all would lead to charges.
Ben Golombek, Communications Deputy for the City Controller, told me that none of these cases was instigated by the Controller's office. "It is an LAPD matter," he said, and not the result of the random neighborhood council audits conducted by the Controller.
Some of the funding problems uncovered, we were told, were the result of ignorance ... volunteers in official positions on councils who are unqualified and too inexperienced to serve as an NC treasurer. Most are outright fraud ... the use of cards for personal transactions where the party involved knew better.
Of course, the number of felony cases involved and the considerable amount of money involved will generate fallout that will cast a shadow on all of LA's 89 certified NCs.
Opponents of neighborhood councils will have new fuel to support their contention that the system is full of irresponsible people incapable of managing the funding ... "the people's money" ... they receive.
If these charges and dollars reach the amounts predicted, it will produce a considerable scar on the system. It may not be too soon for neighborhood council leaders to begin consideration of actions that need to be taken to clean up the system ... and their good name. Consideration of the idea that NCs begin policing themselves, for example, before someone else does it for them.
The first ever neighborhood council embezzlement case ... not related to the cases in this report ... surfaced a year and a half ago. A neighborhood council officer withdrawing funds, at a casino, to support his gambling habit. Some $30,000 was involved over a three year period. The man charged was convicted.
No estimate on how quickly the cases of those already charged will move through the legal system.
FORUM
We Get E-Mails
We love to hear from our stakeholders. If you have a comment, news release or story idea, send it to
info@chatsworthcouncil.org
E-mails can be edited for content and length.
Ad Trailers
Please
advise why Parking Enforcement does not regularly patrol our main thoroughfares and ticket then tow [those unhitched advertising trailers], as some have license plates and others do not?
I have called some of the merchants whose names are on these trailers and they will not remove them. How and who determines the posted signs making these trailers illegal and is there any enforcement?
Topanga Canyon Boulevard, north of Nordhoff Street, has many of these trailers on both sides of the street and some are certainly a traffic hazard.
Also, Nordhoff west of Canoga on both sides and Canoga south of Nordhoff have the same trailer blight.
Dennis Marks
Chatsworth


There are
advertising signs on wheels sitting next to curbs around town, as you well know.
I was trying to pull out of the driveway by Rite-Aid pharmacy on Mason Avenue. There were two of these tall metal advertising signs in the street alongside the curb that were blocking my view of oncoming traffic. I had to keep pulling out into traffic to see if any cars were coming.
These signs are popping up in many places, and they are also in the bicycle lanes.
Donna Johnson
Chatsworth




>>

The city has been hampered by unfavorable court rulings until recently. The city won a court case July 12 upholding the ability to tow and impound unhitched billboard trailers that have not been moved in 72 hours. To report a trailer, call 311. Through the efforts of the Chatsworth Neighborhood Council, Devonshire Street has been cleared of unhitched trailers. Now, Councilman Greig Smith's office has ordered 1,000 "No Unhitched Trailers" signs for posting on other streets, according to his chief deputy, Mitch Englander. Also, Councilmen Dennis Zine and Paul Koretz introduced an ordinance on Sept. 1 seeking to control unhitched advertising trailers. You can see the proposed ordinance here. Read about the owner of the sign company here.


Zoom, Zoom


Why
is the speed meter on Mason between the 118 Freeway and Chatsworth Street not working? It has been covered up.
Carol Jensen

Chatsworth



>>

David Spenser, the city's Signal Systems supervisor replies: "We are aware of this sign not working. We are in the process of getting the vendor to fix it on a maintenance contract. We will have it back in operation as soon as possible."

You're Welcome





Thanks

for the good job your writer did on the news about my father, Art Schlefstein. The page was well written and informative.
Scott A. Schlefstein
SPEAK UP
Write to Us
Have a story idea or news release? How about a question for the Neighborhood Council? Want to write a letter to the editor? Write to us at
info@chatsworthcouncil.org
.



Click here for the archive of previous Roundup newsletters.


ALL ABOUT
THE COUNCIL SYSTEM
About the Council
The mission
of the Chatsworth Neighborhood Council is to provide an open forum for public discussion of issues concerning the Chatsworth community and to facilitate communication between the City of Los Angeles and Community Stakeholders.
Map
of Chatsworth Neighborhood Council boundaries. Click
here
.
When We Meet



All volunteer

committees meet monthly. Meetings begin at 7 p.m. at the Chatsworth Train Depot at 10038 Old Depot Plaza Road, Chatsworth, unless otherwise noted.


1st Wednesday:

CNC Board at Lawrence Middle School, 10100 Variel Ave.


2nd Tuesday:
Beautification.


2nd Wednesday:
Equestrian.


3rd Tuesday:
Public Safety & Transportation.


3rd Wednesday:
Enhancements.


3rd Thursday:
Land Use.


4th Tuesday:
Outreach

Check the CNC website for last-minute changes.


SPRINKLING RESTRICTED

DWP Water Conservation Measures in Effect

DWP water conservation measures are now in effect, restricting lawn watering with automatic sprinklers to Mondays and Thursdays, before 9 a.m. and after 4 p.m.
Watering by hand with a flow-control nozzle is allowed on any day, before 9 a.m. and after 4 p.m.
Here are several links with detailed information on the water conservation measures:
Shortage Year Rates Fact Sheet
Frequently Asked Questions
Sprinkler Use Ordinance
Prohibited Uses of Water
DWP Phone: (800) Dial DWP
DWP Website:
LADWP.com
To report water waste call (800) Dial DWP.
For information on the DWP's Residential Drought Resistant Landscape Incentive Program, call (888) 376-3314. For information on any of the Department's other rebates and incentives visit
LADWP.com
and click on "Rebates and Programs" or (800) dial DWP.
KEEP IT GREEN
Here's Where You
Can Recycle Locally
Vons Shopping Center
,
20440 Devonshire St. (behind Rite-Aid)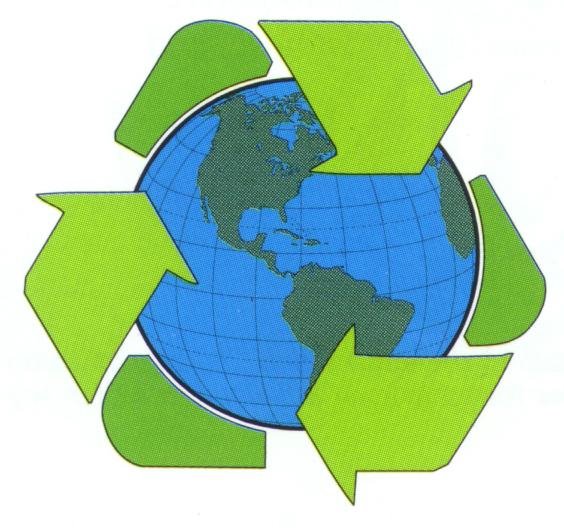 Valley Recycling Center
,
20220 Plummer St.,
818-885-7318
Budget Recycling
,
21250 Nordhoff St.,
818-998-1700
WATCH AT HOME
New Live and On-Demand Video

The Office of the City Clerk is offering new live and on-demand video and audio services of City Council meetings. For more information, please see their
flyer
.
LOW INCOME
Waiting List Opens for Senior Housing
Low income senior housing is now available in the San Fernando Valley. Menorah House at 19206 Sherman Way, Reseda, has opened a waiting list for new residents. Request an application by calling (310) 477-1476 or (818) 972-4410. The deadline is Feb. 12, 2010. For more information, click
here
.
SEEKING IDEAS
Volunteers Available for Day of Service
L.A. Works is a nonprofit volunteer action center that creates and implements hands-on community service opportunities throughout the greater Los Angeles area. They are currently looking for ideas for a Day of Service that would revitalize community centers, transitional living facilities, schools, parks, beaches, and more. All services including supply costs are free. Please contact Gil Gonzales at
gil@laworks.com
for more information.
LA PARKS FOUNDATION
You Can Donate
a Park Bench
Donate-A-Bench program has been officially launched by the L.A. Parks Foundation. Each bench has a personalized bronze plaque and is placed in a park of choice. This fundraising campaign not only beautifies the city's facilities, it provides a way for community members to enhance their neighborhood parks. For more information, please see the Foundation's
Donate Page
or contact
info@laparksfoundation.org
.
TODAY'S THE DEADLINE
Homeland Security Wants to Know
You can participate in an online review of the priorities of the Department of Homeland Security. Public study groups have been working to refine the thinking that formed this survey. What you will see is the product of their work and not final DHS policy.
Issues include: counterterrorism, employers that violate labor laws, disaster responses, immigration laws, and airport security, according to the CityWatch newsletter.
There is also a place for you to
post your comments
.
HELP IS AVAILABLE


Facing Foreclosure? Pick Up the Phone

Need help with your mortgage? Call (888) 89-LA NHS, email counseling@lanhs.org or see http://www.lanhs.org/.



County Offers Foreclosure Aid:

The County's Department of Consumer Affairs is offering a variety of information and assistance for homeowners and property owners at risk of foreclosure, trying to refinance, or otherwise navigating through today's economic turbulence.

For more detailed information on the range of homeowner-related programs and services the department offers, visit the Homes page.



Beware of Property-Tax Scams:

Beware of firms charging a hefty fee to "assist" area homeowners in filing property assessment reduction forms. You can download them free, here: Change in Assessment form, and visit the County's Assessment Appeals page for full details on all aspects of property assessment, including proposed reductions. Property owners can also call toll-free (888) 807-2111 for assistance.



Gas Co. Has Energy Aid:

For information on the Gas Company's bill assistance programs, visit www.SocalGas.com/assistance, or call toll-free at (800) 427-2200. For energy saving tips, click HERE.

City Services
Zero Waste
The City has a Zero Waste team soliciting opinions on how to reduce solid waste. Find out how you can participate.
Zero waste brochure
.
Bureau of Sanitation
The BOS is working to convert our solid waste into renewable energy.
Read the brochure
.
Be Prepared
for the 'Big One'
This is the 150th anniversary of the last great San Andreas Earthquake. Dare to Prepare is a campaign to prepare for the next big quake. Find out what you can do at the
Dare to Prepare site
. Read the
LAFD letter
.
Free Shade Trees
You can get free shade trees through DWP.
Read about the Trees for a Green LA program
DWP Residential Energy and Water Saving Programs
The DWP offers incentives to recycle your old refrigerator and buy an energy efficient one. Other appliance incentives are available too. Receive $100 toward an ultra low flush toilet.
Read about DWP rebates
.
Online Service Requests
You can place service requests for street repair, tree trimming, downed trees or palm fronds in the street
online
.
This is a service provided by the
Bureau of Street Services
.
Property Activity Reports
Did you know that you can view all permit requests for a property online?
Click here
to access the City's online reporting system. Enter in the address and view the permits.
This is a service provided by the
Department of Building and Safety
.
--Adapted from the PRNC newsletter.


Quick Phones


Neighborhood Council
(818) 464-3511



West Valley Alliance (graffiti removal)


(818) 885-8885



Police Tipoff Line


(818) 832-0563



L.A. City Infoline


311


CNC Contact

Chatsworth Neighborhood Council
Post Office Box 3395
Chatsworth, CA 91313-3395

Ph: (818) 464-3511
Fax: (818) 464-3585

Email:


i

nfo@chatsworthcouncil.org
Web:
http://www.chatsworthcouncil.
org

Complete CNC activities calendar:
http://www.chatsworthcouncil.
org/activities.php

Complete community events calendar:
http://www.chatsworthcouncil.
org/events.php


BUDGET CRISIS
IF STATE RUNS OUT OF CASH, VOLUNTEERS READY TO RESCUE SANTA SUSANA PASS PARK

In a sudden reversal, Gov. Arnold Schwarzenegger has spared hundreds of California parks from being closed.
But local volunteers are organizing to step in if Sacramento flip-flops again and sends workers to erect chain-link fences and padlock gates at Chatsworth's
Santa Susana
Pass State
Historic Park
.
If enough community members train on Sunday, Oct. 18, to serve as State Park Volunteers, local State Park officials say the park -- with its equestrian and hiking trails -- can stay open, even if the cash-starved California budget requires other parks to be shut. The parks system faced a $14.2 million deficit.
Last week, Schwarzenegger retreated and threatened to close far fewer than 100 state parks his administration had previously planned, according to reports in the San Jose Mercury News. And when he dropped plans to release a list of targeted parks, it was apparent that a deal was in the works.
Santa Susana Pass State Historic Park was believed to be on the closure list.
"Obviously the governor has finally heard what Californians have been trying to communicate to him for months now," said Elizabeth Goldstein, who heads the California State Parks Foundation. She told LA Weekly that Schwarzenegger is "trying to heal a wound that was self-inflicted."
The governor proposed eliminating all $143 million in state general fund money for parks by next year. That move, according to the state parks department, would have required 220 of the 279 state parks to close.
But those fighting to preserve public green space are not yet out of the woods. As a result of the budget rearranging, lots of parks will have reduced hours, and some will only be open on weekends. Jobs will be cut and maintenance will be scaled back. It amounts to neglect, and the parks won't be able to take it for very long, Goldstein told LA Weekly.
The impact in Chatsworth has not been disclosed.
Originally, Schwarzenegger sought $36 million in spending cuts from state parks, according to the Modesto Bee. Last week's deal defers $22 million of those cuts to January. In turn, the parks department has agreed to further defer maintenance, suspend vehicle and equipment purchases, and reduce spending at headquarters.
That's $14 million in cuts -- but only until January, leaving this subject far from resolved, the Bee reports.
If the park had been closed, it would be the latest of Chatsworth's parks to be fenced off.
Chatsworth Park South
has been shut since Valentine's Day 2008 when lead pellets were discovered in the soil. A portion of the park was used as a skeet shooting range more than 50 years ago. There is no target date for rehabilitation of the park.
The northern half of
Mason Park
is now fenced off for replacement of the sprinkler system. When that is complete, the southern part will be closed to install the remainder of the system.
A widely discussed plan to ensure long-term state park funding calls for a $15 park access fee that would be included in the annual cost of renewing your vehicle in California, LA Weekly reported.
"We're looking at whether the idea has legs," said Goldstein. A decision will be made this fall as to whether they'll try to get the proposal on the 2010 ballot.
The Modesto Bee said a voluntary checkoff on license renewals could generate $31 million.
If and when volunteers staff Santa Susanna Pass Park, they'll need to complete 4 hours of introductory and safety training. After training, Safety Patrol Volunteers will be asked to hike the park wearing a state-issued shirt and/or cap so they will be visible to park visitors. A volunteer graffiti removal team may also be organized.
Equestrians would be needed for mounted patrols. Mounted Volunteer Patrol training would be provided by the National Park Service.
To volunteer, contact John Luker at
jcluker2@yahoo.com
or (818) 371-7918, Teena Takata at
teena@besttax.com
or (818) 326-1533, or Jack Unger at
junger@ask-wi.com
at (818) 227-4220. Include SSPSHP or State Park in the subject line of your email.
Santa Susana Pass State Historic Park faced closure.
'FUNDING PROGRAM IS THE WEAKEST LINK'

EmpowerLA Chief to Answer Neighborhood Council
and Stakeholder Questions
BongHwan Kim, general manager of EmpowerLA, Wednesday announced a complete overhaul of his embattled department's financial record-keeping operations. He will be a guest and answer questions at the Oct. 7 meeting of the Chatsworth Neighborhood Council.

Kim, whose department, until recently



BongHwan Kim, General Manager, EmpowerLA

known as the Department of Neighborhood Empowerment (DONE), has been under intense pressure since The Chatsworth Roundup revealed as many as nine of 89 Neighborhood Councils may have misused city tax dollars, and as much as $100,000 may have been embezzled from the council system.

City Hall sources have confirmed to the CityWatch newsletter that six criminal charges have been filed with another three "in the pipeline." [See story in Column 1].

And at a recent meeting of the Valley Alliance of Neighborhood Councils, Kim publicly confirmed that he personally knew of at least 5 cases of embezzlement. See video here.

"The funding program is the weakest link in the Neighborhood Council system, right now," he said. "I thought the worst of it was over when I found that there were five treasurers of Neighborhood Councils who had embezzled funds."

The City Controller is currently auditing EmpowerLA.

In a Wednesday email blast to Neighborhood Councils, Kim said, "We have begun addressing long overdue changes to the funding program, in part, because there have been several cases of illegal use of public funds which are under investigation."

He is asking all Neighborhood Councils to redraw their annual budgets based on this year's $45,000 allocation, plus unused rollover funds banked from previous years. They will be notified within two weeks the totals in the rollover accounts, he said.

Meanwhile, Kim said he is realigning staff responsibilities.


Kim has served as general manager of DONE since May 2008, interim general manager since November 2007 and as acting general manager and assistant general manager since March 2007. He has been responsible for overall management of the Department, including development of budget, strategic planning, programs and services, policies, personnel and constituent relations.

The Chatsworth Neighborhood Council meets 7 p.m., Wednesday, Oct. 7, at Lawrence Middle School, 10100 Variel Ave.

PAPERWORK FILED WITH CITY
Two Popular Trails Dedicated
to Equestrians and Hikers
There is good news for equestrians, hikers and others who enjoy the spectacular trails around northern Chatsworth.

Paperwork has been filed with the City of Los Angeles to dedicate two popular trails and ensure that they will remain open and available to the public.

The Variel Trail, which follows Variel Avenue north from Rinaldi Street along the northwestern edge of the Sierra Canyon elementary school campus and the trail along Rinaldi will both be permanently protected for public use. This includes the newer Bypass Trail that is a spur of the Variel Trail. The bypass takes a less steep path across part of the school campus and rejoins the Variel Trail near the Browns Canyon wash on the northeast side of the school.

In addition, the gate to the historic Mission Trail near the entrance to the Sierra Canyon High School campus will be open during all regular school hours. Eventual full-access to the Mission Trail is a condition of construction of a future phase of the high school.

It is expected to take approximately six months to complete all legal requirements related to the trail dedication.

The Equestrian Committee of the Chatsworth Neighborhood Council has spent several years attempting to secure these trails for public use.

ONE SEAT VACANT
Special Election Is Oct. 7
at Lawrence Middle School
The Chatsworth Neighborhood Council will hold a special election
Wednesday, Oct. 7
, during the regular council
The Candidates

LARRY HELLER:
Born in East LA 62 years ago from working class parents. Served in the Army Reserve and was honorably discharged. Studied for my Real Estate Brokers license and started a business in Chatsworth in 1990. Sold the business and moved to Chatsworth in 2000. Married 41 years and have 2 sons; a police officer and the other an artist. I am an Elk and a volunteer for the North Valley YMCA, and New Horizons. I am a stakeholder serving on the Land Use Committee and have a Real Estate business in Chatsworth.
JAN EDDY-LANGUEIN:
My name is Jan Eddy-Languein. I'm asking for your support by voting for me in the upcoming CNC special election.
I've been attending and involved with the CNC for over 1 ˝ years; I'm experienced with the workings of the Council; the board members know me. I'm a dedicated, hard working individual who will bring new energy and enthusiasm to the CNC.
Currently, I am an
-- Active Stakeholder Member of both CNC Land Use Committee and CNC Equestrian Committee.
-- Active Stakeholder - CNC
-- Involved with organizing the Chatsworth Fire Safe Council
-- Member - Supervisor Antonovich's Trails Advisory Committee
meeting, to fill the seat left vacant after the recent death of founding board member Art Schlefstein.
The term expires in March 2010.
Here are the rules...
Stakeholders interested in running must complete a candidate filing form, available by clicking
here
or on the CNC
website
along with instructions. The form must be received by the CNC by 6 p.m. today.
To qualify as a CNC stakeholder, a candidate must live, work, own property, board a horse within the council boundaries or declare a stake in the neighborhood and affirm the factual basis for it. Stakeholders must be at least 18 on the day of the election.
There are no absentee ballots or write-in votes. If you want to vote, you must attend the meeting during the specified time period.
Stakeholders are invited to meet with the CNC board and candidates for a Q&A session at 7 p.m. Voting will follow from
7:15 to 8 p.m.
All candidates and voters must complete a new stakeholder registration form, which is available at the door, or online by clicking
here
,
Only simple identifying information is required to show that the candidate qualifies as a stakeholder.
A stakeholder does not have to be registered as a voter for city, state or national elections to qualify for this election.
Votes will be counted and the newly elected board member will be seated immediately.

The council meets the first Wednesday of each month at 7 p.m. at Lawrence Middle School, 10100 Variel Ave., Chatsworth.
Check the
website
for current information about the council and the election or e-mail
info@chatsworthcouncil.org
or call (818) 464-3511.
DAILY NEWS EDITORIAL
Why the Councilman Decided
to Ignore the DWP Rules
First published Sept. 28, 2009
Last week, Valley Councilman Greig Smith announced that he was intentionally violating the city's strict twice-a-week lawn sprinkling rules.
Smith said that, in fact, he runs his sprinklers three times a week for eight minutes each time. And though he's been risking a $100 fine every week, his lawns, even in the harsh Northwest Valley heat of summer, have never looked better.
The announcement was a direct challenge to Department of Water and Power officials, a kind of throw down to get them to get to loosen the twice-a-week watering rules and let people reach mandatory conservation their own way.
In so doing, Smith became a champion for the hundreds, perhaps thousands, of Angelenos who have been quietly risking a fine to keep their landscapes from drooping, wilting and keeling over.
We should all rally behind Smith's coming out as a water scofflaw and let the sprinklers run a third day every week. Or a fourth even, if that's what it takes to keep the streets of Los Angeles looking like the streets of Los Angeles should. What does it matter what days we sprinkle our grass or trees or vegetables, so long as we don't exceed water allotments or run the water during the heat of the day?
Water conservation is, of course, still an important goal. And one that Los Angeles is embracing. The DWP's own reports show that Los Angeles water users have substantially cut back on their water use in the last two years. This June, the month when the water conservation rules took effect, Angelenos cut back usage by 12.7 percent compared with June 2008, and by nearly 17 percent compared with June 2007. And that's true for Smith as well. Though he's violating the rules, he said he's still saving water.
Those numbers indicate a positive downward trend that the city ought to continue to encourage. That means adjusting the rules when they don't quite fit. That's exactly what the city did for itself when, by midsummer, it couldn't keep the parks green with only two days of watering. But instead of extending that courtesy to any resident who might want to keep his or her lawn presentable in exchange for getting low-flow faucets installed, it's transformed us into a city brimming with water criminals - one phone call away from a $100, $200 or $500 fine.
That's the wrong way to coax Angelenos into adopting new watering habits, as we must to deal with what is likely to be a long-lasting water shortage. What will work is treating customers like adults who can make decisions about how to use their water allotment, when and on what.
We stand with Smith. Let Los Angeles' sprinklers flow.
POLICE BLOTTER
Once You Toss Recyclables, They Belong to the City

By Danny Del Valle
Senior Lead Officer, LAPD
I have
been receiving complaints of individuals removing recyclables from their trash bins. A question was asked, if this activity is a crime? Yes, taking recyclables from the recyclable container is a crime of theft.
Once a resident has placed the recyclables in the container they become property of the city. I know the economy has
been hard, and we have seen an increase in this activity. Most of us will have our own opinions whether or not this activity truly is a crime. If this is a problem that you're experiencing, I suggest that you to tell (from a safe distance) the individuals to stay out of your bins.
If you feel that the individual does not understand or does not want to listen, call the police.
The major
criminal activity in our area is Burglary/Theft from Motor Vehicles (BTFMV). I ask everyone to remove all property of value from your vehicles. Most criminals are opportunists and look for the easy target. If you are leaving a GPS, wallet, purse, or computer in plain sight in your vehicle, it is only a matter of time before you become the next victim.
I have
a Basic Car Neighborhood Watch Meeting for our area on Oct. 22. The meeting will start at 7 p.m. and will be at St. John Eudes Church at 9901 Mason Ave. At the Neighborhood Watch Meeting we will cover crime issues and concerns around the area. On Oct. 23rd and 24th, Devonshire Division will be hosting the first Haunted Halloween Station from 6 to 10 p.m.. The Devonshire Station is located at 10250 Etiwanda Ave. in Northridge. This will be a fun and safe time for all.
$23-MILLION SHORTFALL
LADOT Conducts Line-by-Line
Analysis of Its Transit Services
The LA Department of Transportation (LADOT) faces a projected $23-million shortfall in fiscal years 2010-11, so it has begun a comprehensive analysis of its transit services to see where it can cut.
The LADOT says it is critical that riders provide input so that it can determine how to improve the effectiveness and efficiency of its services while minimizing impacts on transit riders. Fare increases, service reductions, and elimination of LADOT transit services are real possibilities unless additional funds are identified.
Submit comments on the
web,
by telephone (213) 978-9779 or by mail to LADOT at 201 N. Los Angeles St. #18B, Los Angeles, CA 90012. Please click
here
for more information.
DOT... DOT...
Remember the Time...
Herb Caen used to write one for six decades in San Francisco... Larry King wrote one in USA Today for 20 years... You know, "three-dot journalism" made up of short items of news, opinion and boldface names broken up by ellipses... They were the original blogs before there were blogs... Back when newspapers were still newspapers...
So here we go...
The Wall Street Journal sent a New York reporter to Los Angeles to spend 5 days tootling around on mass transit... He got very little tootling accomplished...
And speaking of Metro, the MTA voted $300-million to buy rail cars from an Italian firm... Travelers know that very little gets done on deadline in Italy... This firm has missed deadlines on previous MTA contracts... L.A. County Supervisor Mike Antonovich, one of three MTA board members who opposed the contract, called the firm "incompetent" and the decision to hire them again "sleaze."...
Meanwhile, Orange Line busway construction is moving along at the Chatsworth train depot... Expansion of the northern parking lot is nearly complete... Barriers may come down by Oct. 15... Sorry, no opening ceremony... Construction of the busway overpass above Lassen Street will take 15 months, according to Metro's Olga M. López...
Graffiti will be wiped out, or so the City Council hopes, with the passage of an ordinance requiring all new buildings -- including homes -- to be swathed in a protective finish which repels spray paint... But if you have a new building and want to opt out, there is an escape clause... Sign a city contract promising to blot out graffiti yourself... Unfortunately, the city isn't going back to coat all those Olympic murals, freeway signs and overpasses...
To report suspected illegal rentals or problems with group homes, email
Frank Bush
at
frank.bush@lacity.org
...
Susan Atkins
is dead at 61... She was one of
Charlie Manson
's murderous minions... You remember Charlie, he and his "family" holed up in Chatsworth's Spahn Ranch before launching their reign of terror... One of their victims was actress
Sharon Tate
, wife of director
Roman Polanski
(who is also in the news this week)... Of brain cancer... In prison...
Are your water and power bills starting to cost as much as your mortgage?
Mitch Englander
, chief deputy to Councilman
Greig Smith
, is supporting the establishment of an independent Rate Payer's Advocate... And if you see him, ask him to tell you about "Showers to Flowers"...
Finally, the court went oops and re-sentenced Frank Erik Kaatz, 35, to 81-years-to-life in prison for the 2006 baseball bat bludgening murder of am/pm clerk Hiran Ediriweera at the Arco station at Mason and Devonshire... He had first been sentenced to 31 years, but someone made a math error...
-- Saul Daniels
CHATSWORTH AREA IN THE NEWS
[Graphic / Los Angeles Times]

Death on the Rails
An analysis of crash data suggests that Metrolink could significantly reduce accidents by targeting a few particularly dangerous crossings. Click
here
for Los Angeles Times report.
In other news:
Bruce Boyer, general manager of Reseda-based Lone Star Security, rents out unhitched advertising trailers.
Ad Trailer Fight Is a Sign of the Times
Some city officials see him as creating one of the biggest neighborhood nuisances in the San Fernando Valley. But Bruce Boyer makes no apologies for parking dozens of mobile billboards on trailers throughout Valley neighborhoods. Click
here
for Daily News report.
EARTHQUAKE DRILL
Are You Ready for the Shake Out?

This year's
Great California Shake Out
drill will take place at

10:15 a.m., Thursday, Oct. 15.
The drill will last for 60 seconds with participants reacting as if a real earthquake is happening. The recommended action to minimize injury from earthquakes is "Drop, Cover, and Hold On."
It is an opportunity for families, schools, businesses, governments and emergency response teams to devise and carry out their earthquake preparedness plans.
FREE RAIN BARREL
When It Rains, It Pours, And You Save
You may qualify for a free rain barrel installation that can save you money, help conserve water, and reduce urban runoff that pollutes the ocean.
With a rainwater harvesting system you can capture rainwater on your property that can be saved and used for outdoor plant irrigation. This will reduce your water bill, reduce water waste at a time when we are experiencing a severe water shortage, and reduce urban water runoff that brings debris and chemicals into the storm drain system and pollutes the ocean.
Under this program, the installation and equipment for a rainwater harvesting system, which cost up to $250, are offered for free to L.A. residents.
The pilot program is now available in West Los Angeles, but it will soon become available citywide on a first-come first-served basis, so sign up now at
LArainwaterharvesting.org
.
LOCAL JOB SEARCH




Opportunity Clicks



You might also click on WorkSource California.


ACTION CALENDAR
Chatsworth Farmer's Market


Every Saturday

. 4-8 p.m., St. Stephen Presbyterian Church, 20121 Devonshire St. Farmer's Market features a jumping castle for kids, hot food, sweets, live entertainment, and fresh vegetables and fruit.
PALS Monte Carlo Night
SFV Honorary Mayor Nancy Cartwright (the voice of Bart Simpson) and poker champion Jamie Gold host a night of entertainment at Cartwright's Northridge home for the benefit of the Councilman Greig Smith LAPD Devonshire PALS Youth Center. Begins 4:30 p.m.,

Saturday, Oct. 3

. Wear your cowboy finery. Click
here
for details, or call (818) 882-7336.
Well Body, Well Mind Health Fair
The 47th Assembly District Health Fair will feature free health services and onsite testing including mammograms, dental exams, diabetes checks, optometrist screenings, immunization shots, and more. It will be 10 a.m. - 2 p.m.

Saturday, Oct. 3

at Rancho Cienega Park (baseball field), 5001 Rodeo Rd. Los Angeles. Call (323) 937-4747 to RSVP or for more information.


Preparedness

and Street Faire


Preparedness Fair will be held in conjunction with the Granada Hills Street Faire, 10 a.m. - 5 p.m.,

Saturday Oct. 3

at Chatsworth Street and Yarmouth Avenue in Granada Hills. See Street Faire flyer.


Pioneer Day
The annual Chatsworth Pioneer Day will be 11 a.m. - 4 p.m.,

Sunday, Oct. 4

, at the Homestead Acre, 10385 Shadow Oak Drive. The Acre is adjacent to the entrance of Chatsworth Park South at the west end of Devonshire Street. The festival features a chili cook-off, woodcarvers, panning for gold, spinning and weaving, blacksmithing, "chores of yore," and much more. Park at the Chatsworth train depot for free shuttle service every 15 minutes. Donations: $4 adults, $1 children, kids under 5 are free. Details: (818) 882-5614 and historicalsocieties.net.


Wildlife Open House
Enjoy an afternoon of entertainment, wildlife education, children's activities, up-close encounters with rescued and educational animals at the California Wildlife Center's Fall Open House, noon - 4 p.m.,

Sunday, Oct. 4

, at 26026 Pima Road, Calabasas. Most activities will be outside, so please dress accordingly. Refreshments served. Free admission. RSVP to admin@californiawildlifecenter.org or (818) 222-2658.


State of the County Meeting
Supervisor Michael Antonovitch will deliver an address, noon,

Wednesday, Oct. 7

, at the Porter Valley Country Club, 19216 Singing Hills Drive, Northridge. The meeting is sponsored by the Rotary Clubs of Northridge/Chatsworth and Granada Hills. Cost is $20. RSVP to (661) 753-3056 or email judith.cameron@ymail.com.


Arts in Crisis
Arts for LA, the Center for Cultural Innovation and the California Community Foundation will present the Arts in Crisis: A Kennedy Center initiative 50 State Tour at the California African American Museum, 600 State Drive, Los Angeles, 9-10:30 a.m.,

Thursday, Oct. 8

. RSVP here by Oct. 6.


Storm Water Runoff
The City of Los Angeles will be hosting a workshop 10 a.m. - noon,

Thursday, Oct. 8

, at the Tillman Water Reclamation Plant, East Room, 6100 Woodley Ave., Van Nuys, to present information on the Low Impact Development (LID) Ordinance as it relates to storm water runoff. RSVP to lastormwater@lacity.org.


Free Foreclosure Clinic
A free foreclosure solutions clinic will be held 10 a.m. - 4 p.m.,

Saturday, Oct. 10

, at St. Stephen Presbyterian Church, 20121 Devonshire St., at Winnetka. Attendees will meet one-on-one with lenders and HUD certified non-profit loan counselors. They will also be able to assist with credit recovery and housing-related legal concerns. Details, (818) 360-7460.


Neighborhood Congress
The Congress of Neighborhoods will be 8 a.m. - 3:30 p.m.,

Saturday, Oct. 10

at City Hall. It will feature intensive workshops, forums and meetings for Neighborhood Council leaders, community activists, residents and local non-profit organizations. The mayor's Community Budget Day, in the morning, is an opportunity for city residents to learn about the city budget in this time of continuing fiscal crisis. See flyer. For more details, call (213) 485-1360 or go to EmpowerLA.org.


Pasta Dinner
The annual "All You Can Eat" pasta dinner to raise funds for Supporters of Law Enforcement in Devonshire (SOLID) will be 5 - 7:30 p.m.,

Friday, Oct. 16

, at St. Nicholas Church at the corner of Balboa and Plummer in Northridge. All proceeds are used to purchase police equipment and other materials not provided by the city. Tickets are $8. Details, (818) 756-9011.


Giant Used Book Sale
The Chatsworth Friends of the Library is holding a Giant Used Book Sale on

Saturday, Oct. 17

, at the Chatsworth Branch Library, 21052 Devonshire St., from 10 a.m. - 2 p.m. Hardback books are $1. Paperback books are 50 cents. Child and teen books are three for $1 or 50 cents each. Funds go to purchase new books for the library and sponsor library programs.


Neighborhood Watch


The October Chatsworth Neighborhood Watch meeting will be 7 p.m.,

Thursday, Oct. 22

, at St. John Eudes Church, 9901 Mason Ave. This will be the last meeting of the year because of the Thanksgiving and Christmas holidays. Danny Del Valle is senior lead officer for Basic Car 17A23.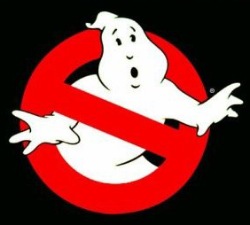 Haunted Cop House
The LAPD officers of Devonshire Division will be holding a Halloween haunt in the safety of their back parking lot, 6 - 10 p.m. on

Friday and Saturday, Oct. 23 and 24

. The station is at 10250 Etiwanda Ave., Northridge. Details, call Erika De Smith at (818) 363-1726.

Stoney Point Cleanup
Scouts will be returning to Stoney Point on

Saturday, Oct. 24

for their annual cleanup. Volunteers are welcome. For details, email Les Salay at scoutingus@aol.com.

Free Gift

Bring this coupon to the next Neighborhood Council Meeting and receive a free

Be Safe, Be Seen

safety flasher. Wear it while jogging, cycling, walking the dog.

Name: ________________________________________

Email: ________________________________________

While supplies last 10.1.09